INTERVIEW | The Hu Bring Metal Laced with Mongolian Folk to Fuji Rock 2022
"Hunnu Rock is a totally new style, and it has its own tone…. Adding [that] to a base of Western music and creating a new genre is a fresh thing."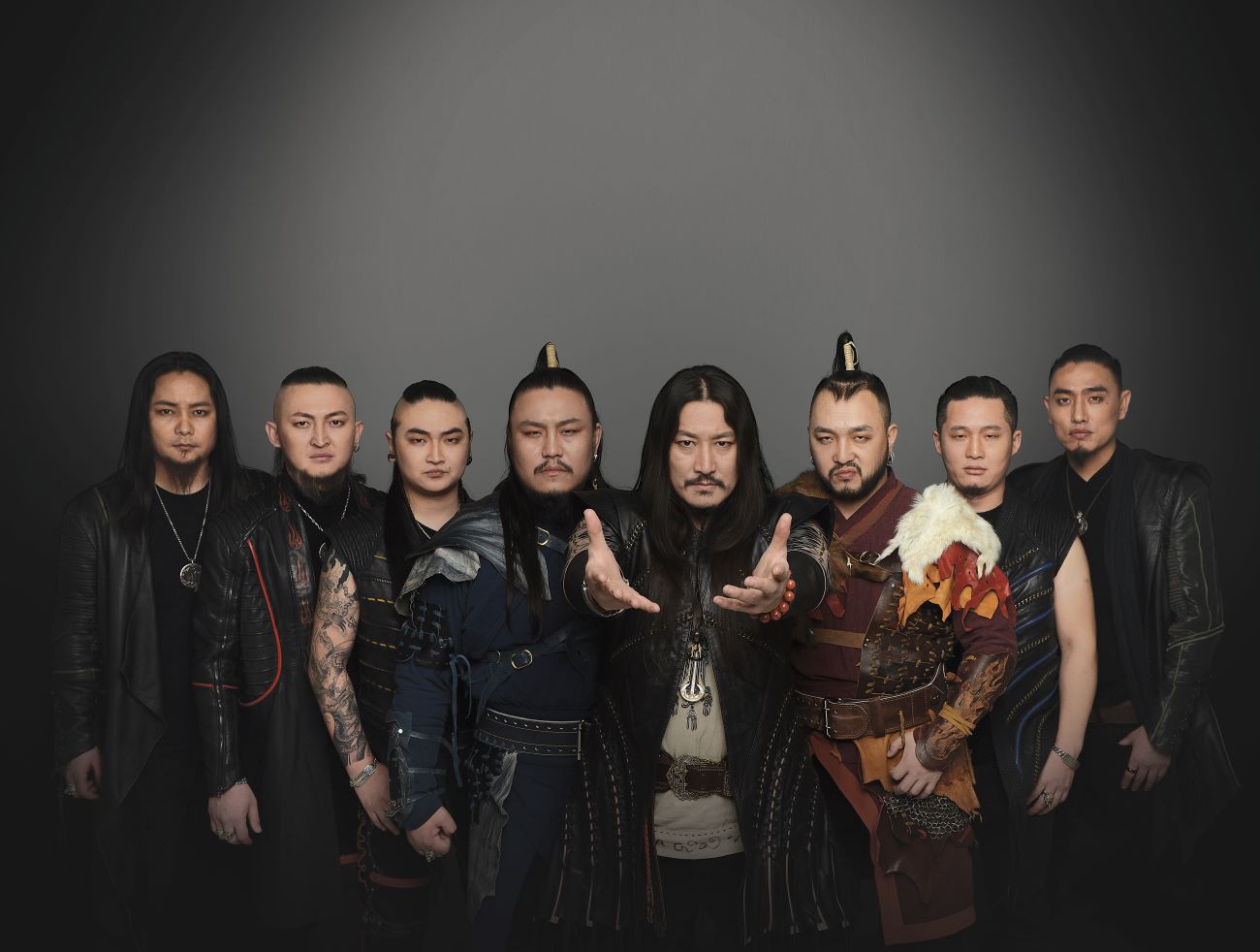 Fusing a Western metal and rock sound with the deep growls of Mongolian throat singing and a smattering of traditional Mongolian musical instruments, The Hu are a truly unique band.
The viral music videos for songs such as "Yuve Yuve Yu" and "Wolf Totem" offer a glimpse of both modern life in the capital of Ulaanbaatar and the awe-inspiring backdrops of Mongolia's untouched mountain ranges — a powerful image that comes coupled with lyrics about embracing modern life while respecting the traditions of the past.
The Hu formed in 2016 and quickly found an audience overseas, with the band and their 2019 debut album The Gereg infiltrating the Western music scene, thanks to a loyal metal fan base, but brandishing their Mongolian cultural identity as their killer weapon.
Collaborations with members of Papa Roach, Halestorm, and From Ashes to New followed, reinterpreting The Hu's sound with English lyrics, while a prominently featured song in the intro to the videogame Star Wars Jedi: Fallen Order took them to a galaxy far, far away.
The day before The Hu's July 29 performance at the 2022 Fuji Rock Festival in Japan, we caught up with throat singer/flutist Jaya and throat singer/"morin khuur" (horsehead fiddle) player Enkush from the band at a hotel in Shibuya. We find out about their influences and some details about their upcoming second album, Rumble of Thunder, due for release after the Fuji Rock Festival, in September.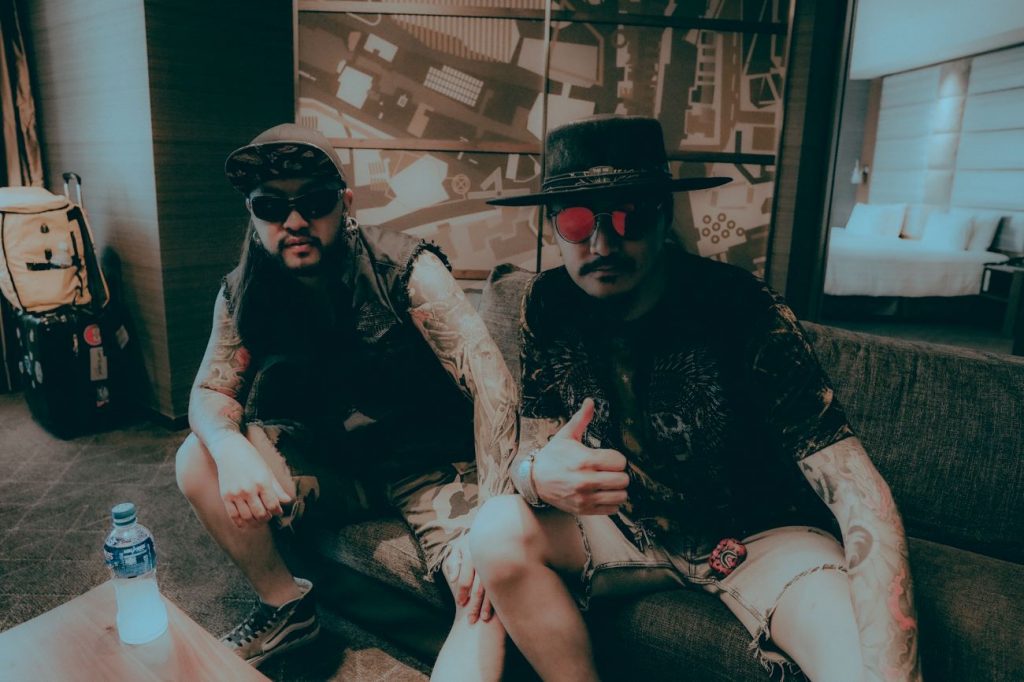 I understand that your band name is a reference to the concept of "Hunnu Rock," but when said out loud it's easy to confuse with the British band The Who. Was that a deliberate choice?
Jaya: We do of course know the English band The Who, and we respect them, but our name is very separate from theirs. Our band name is spelled 'H-U,' which is the root of the word "human" in our Mongolian language. The word is "hun," which carries a lot of meaning in our culture.


Mongolia has a culture that is not widely known in the West or here in Japan. What was it like to grow up in Ulaanbaatar, and what is the music scene like there?
Enkush: So, we all grew up in Ulaanbaatar, which is the capital city. But both of us were born in the Western part of Mongolia: Jaya is from Zavkhan Province, and I'm from Bayan-Ölgii. Even though we were born in those places, we all grew up in Ulaanbaatar, and we have studied music and had professional music careers. So listening to Western music was natural, just like for anyone else.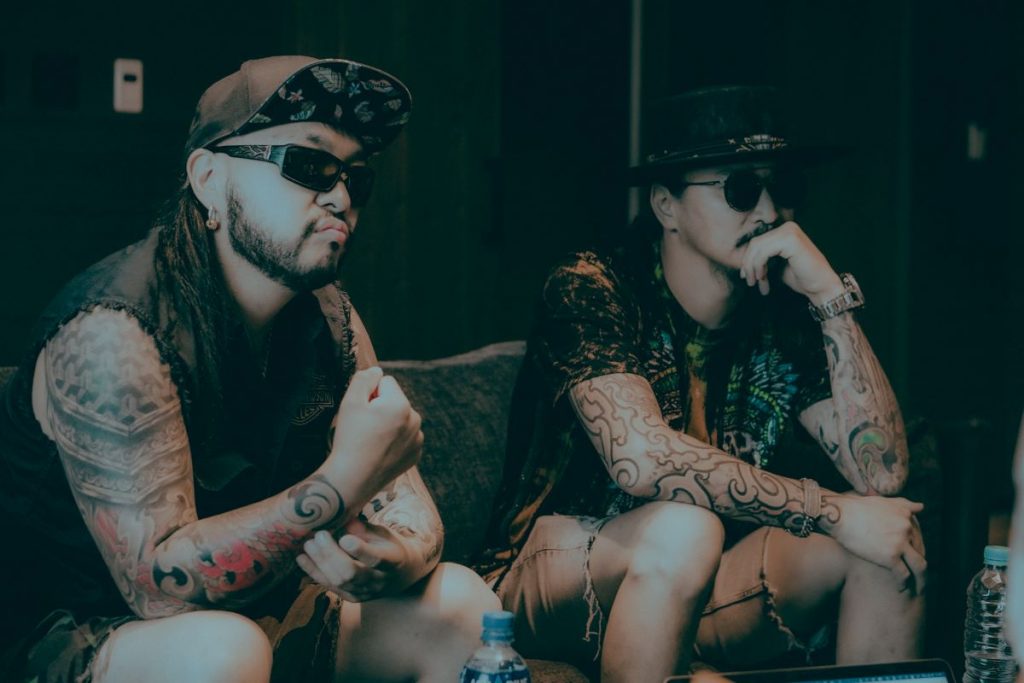 How did you discover rock music, and how did it make you feel?
Jaya: Hearing Western music for the first time was like a breath of fresh air for us. We were influenced by our older sisters, aunts, uncles — the older generation. During the era when we were growing up, it wasn't as easy to find music as it is now, so learning from our older siblings and discovering Western music was a big influence on us.


Rock and metal music have always been great breeding grounds for splicing cultures. Bands like System of a Down have added elements of their Armenian culture, Babymetal have showcased Japanese idol culture, Bloodywood show a side of Indian culture, and so on — all through familiar metal tropes. Has this been a useful way for The Hu to reach Western audiences?
Enkush: Music is a common language. Especially something like rock music, there is a shared philosophy that brings people's hearts and souls together. When I first listened to rock music, it scratched a deep itch that I could never reach until then.
Adding our history, the things passed down to us by our ancestors, and adding it to Western rock music felt really special. It's a way to communicate something inside of you that you can't tell someone directly, but you can express it through music — subjects like respecting our natural environment and things like that. We can express that through music.
Your music videos show a new side of Mongolia, particularly "Yuve Yuve Yu," which juxtaposes scenes of modern city life with amazing mountain views. And then, of course, on top of that you have English subtitles to convey your message in a more literal way. What do you want to show the world through your videos?
Jaya: The genre we play, Hunnu Rock, is a totally new style, and it has its own tone. We use traditional instruments, such as throat singing, the "morin khuur" (horsehead fiddle), and the "tovshuur" (three-stringed guitar). Adding those to a base of Western music and creating a new genre is a fresh thing.
As I said before, music is a common language, so even if we don't speak the same verbal language as people from other countries, we can still deliver our message — heart-to-heart, mind-to-mind. Music videos help us to achieve that. Reaching our audience in that way is really important to us.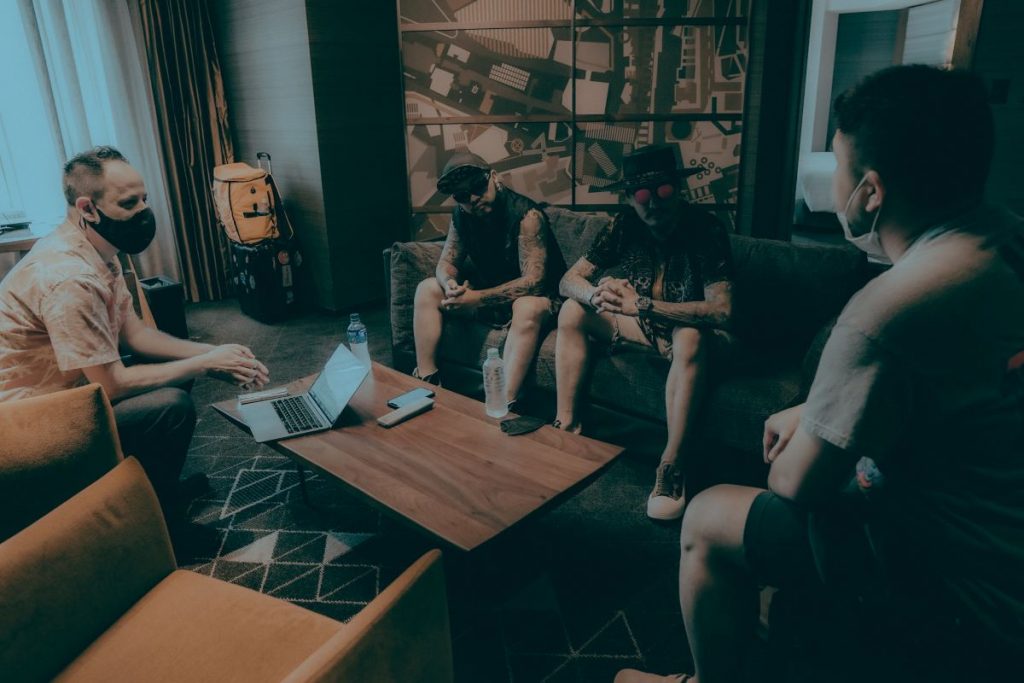 You are working on a new album, Rumble of Thunder, due for release in September. I love the previous album The Gereg, and I've played it over and over again, so I'm excited for the new album. What can we expect?
Jaya: The second album is coming, and I'm so excited just thinking about it. When it comes out, I want you to do the same as you did with the first album: listen to it over and over again.
The second album will have a lot of strong songs, and the overall message to our audience is that, if you are going through difficult times, we want to help you through it with our music.
The songs also have a strong message about the environment, spreading the message about loving nature. It's easy to think that environmental problems are just happening, but we want to make people realize through our music that they have a choice. We want to pass along the energy that we get from nature in Mongolia.


The Hu perform at the Fuji Rock Festival at 11:00 JST on July 29, 2022. Their set will be livestreamed on the official Fuji Rock YouTube channel. For more information on The Hu, visit http://thehuofficial.com.


RELATED:
Author: Daniel Robson
Daniel Robson is chief editor of videogame news site IGN Japan. Read his series Gamer's World on JAPAN Forward, and find him on Twitter here.