[ODDS and EVENS] Swimmer Kyoko Iwasaki Made Olympic History 30 Years Ago
The 14-year-old from Shizuoka Prefecture became the sport's youngest Olympic gold medalist, winning the women's 200-meter breaststroke final at the Barcelona Games.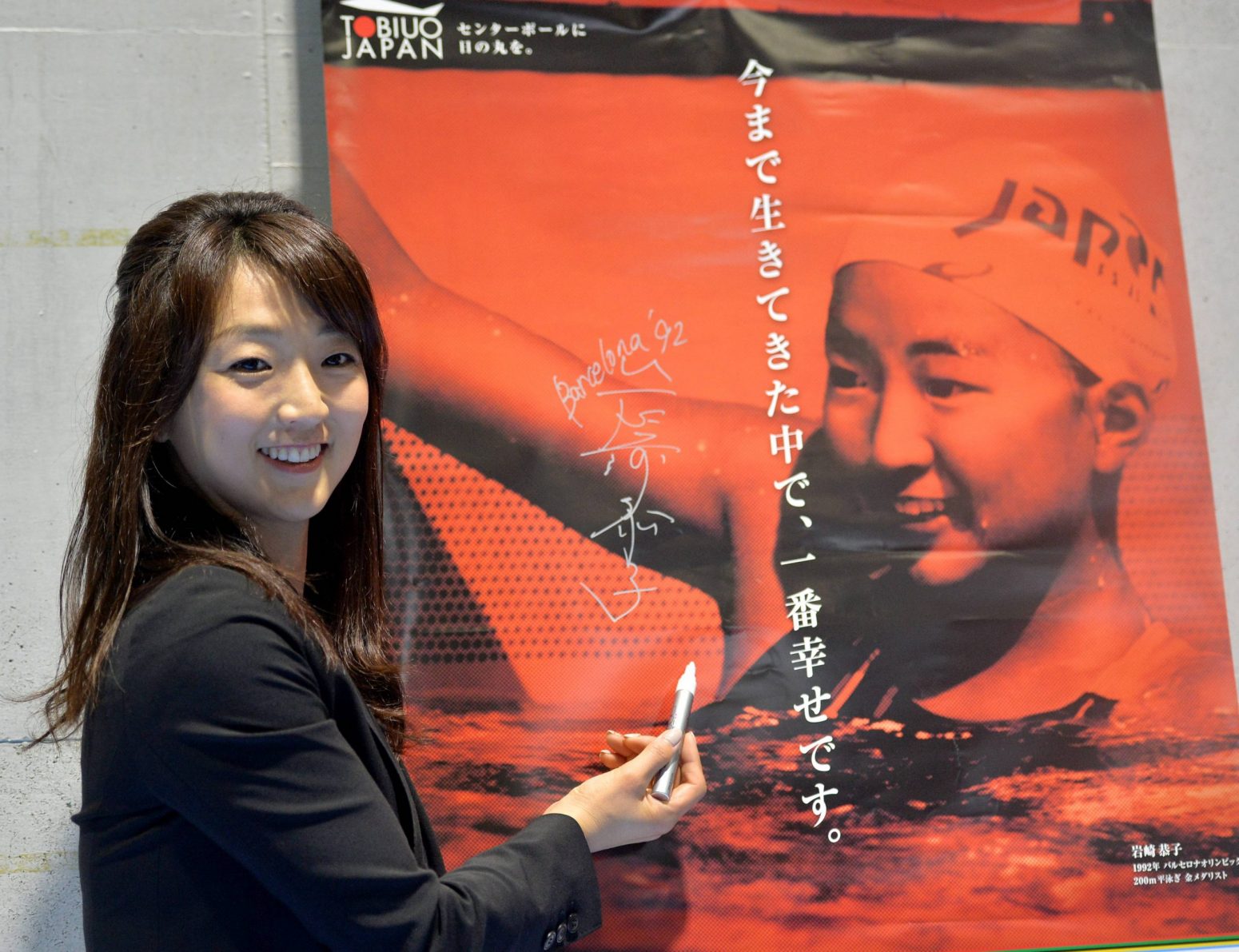 Thirty years ago this week, Kyoko Iwasaki produced one of the defining sports moments for a generation of Japanese athletes.
Six days after her 14th birthday, Iwasaki captured the gold medal in the women's 200-meter breaststroke final at the 1992 Barcelona Summer Olympics, winning the race in an Olympic record 2 minutes, 26.65 seconds.
Iwasaki became the youngest Olympic swimmer to win a gold.

American runner-up Anita Nall, who was swimming at a record-setting pace over the first two laps, later marveled at Iwasaki's composure in the pressure-filled competition. Before a densely packed crowd at Piscines Bernat Picornell, which seated 10,000 for Olympic competitions, and TV viewers around the world, Iwasaki seemed oblivious to the pressure, according to Nall, who was 16 at the time.

"Everybody gets scared in front of millions of people. She must be a strong little girl," Nall was quoted as saying in Filip Bondy's Page 1 story for The New York Times.
Nall, who had set the then-world record of 2:25.35 four months earlier in Indianapolis, exhibited impressive form and speed in Lane 4, but slowed down as Iwasaki sped up on the pivotal final stretch of the four-lap race.
Near the midway point of the last lap, Iwasaki, swimming in Lane 5, was nearly tied with Nall.

In a riveting finish, Iwasaki grabbed the lead with about 5 meters to go and reached the wall 0.20 seconds ahead of her American rival (2:26.85). China's Lin Li secured the bronze in 2:26.88. (Watch the race replay here.)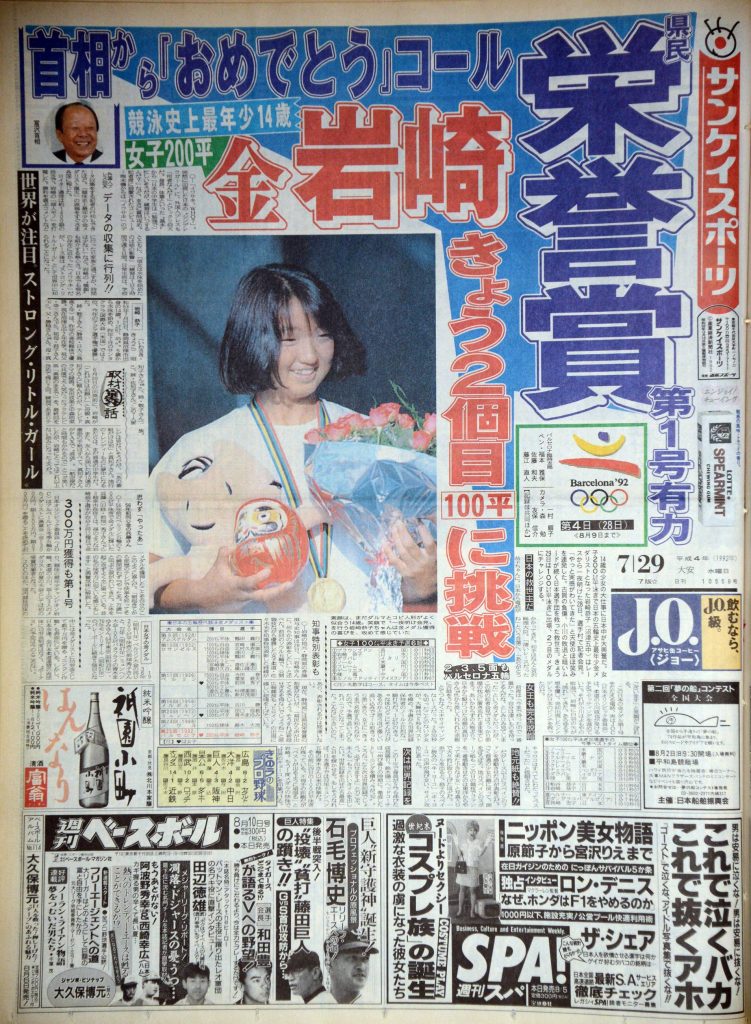 Japanese swimmer Kyoko Iwasaki wins the 200m breaststroke in Barcelona to become the youngest to win an Olympic gold medal at 14 years-6 days. #olympics #goldmedalist #swimming #swimmerjapan #kyokoiwasaki #barcelonaolympics1992 pic.twitter.com/CJUie4eTqy— Sports Today (@SportsTodayofc) July 27, 2022

After the race, Iwasaki famously remarked, "I'm the happiest I've ever been."
Iwasaki, a native of Numazu, Shizuoka Prefecture, also competed at the 1996 Atlanta Games but didn't qualify for the final in the 100- and 200-meter breaststroke events.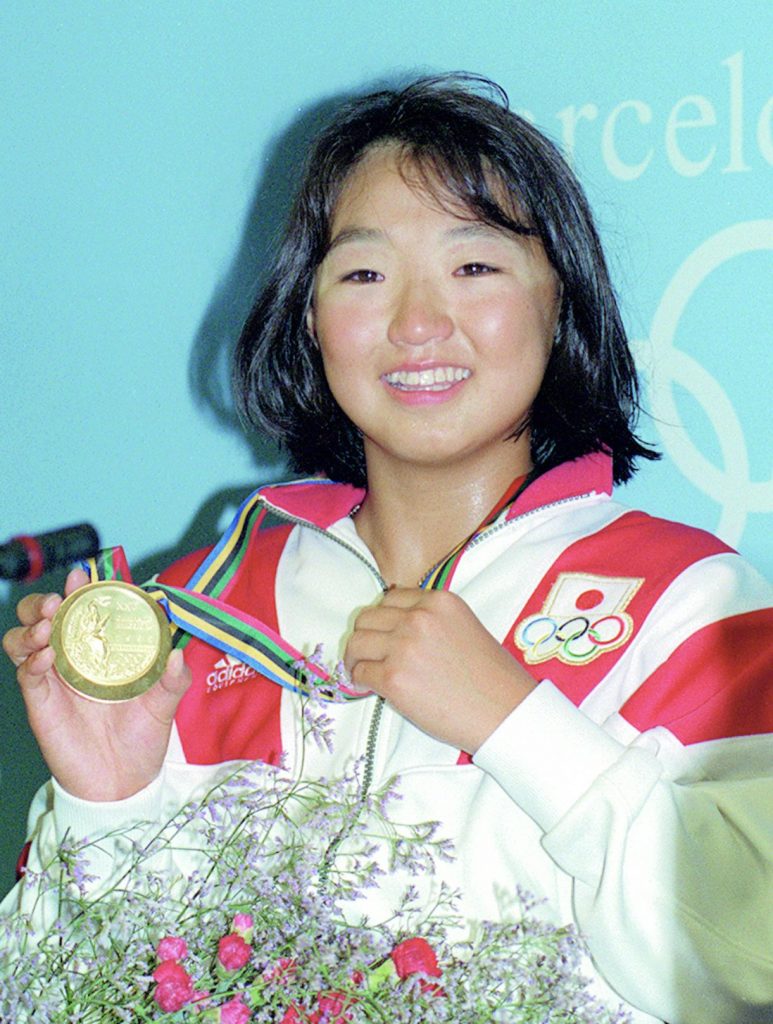 A Lifelong Involvement in the Sport
To this day, Iwasaki is still involved in the sport of her youth. She has worked as a sports commentator and served in various positions for the Japan Swimming Federation and Japanese Olympic Committee.
And just weeks before the 30th anniversary of her victory in Barcelona, Iwasaki instructed 150 elementary and junior-high school students in Okayama Prefecture on June 20, giving pointers on freestyle technique and other basic swimming concepts, The Sanyo Shimbun reported.

A certified swimming instructor, Iwasaki brought vast knowledge and a personal touch to this large gathering in Japan's Chugoku Region.
For example, she had a 50-meter race against one of the older students, according to the local newspaper, which described it as "a lot of excitement."


This was exciting, but in a different way: Thirty summers ago, Iwasaki delivered a hint of things to come in the Olympic 200-meter breaststroke final by setting a national record of 2:27.78 in her qualifying heat.

On the same day, Iwasaki joined Hideko Maehata as Japanese champions in the event.

Maehata did so at the 1936 Berlin Summer Games in 3:03.6. En route to becoming Japan's first female Olympic gold medalist, Maehata set an Olympic record of 3:01.9 in the first round.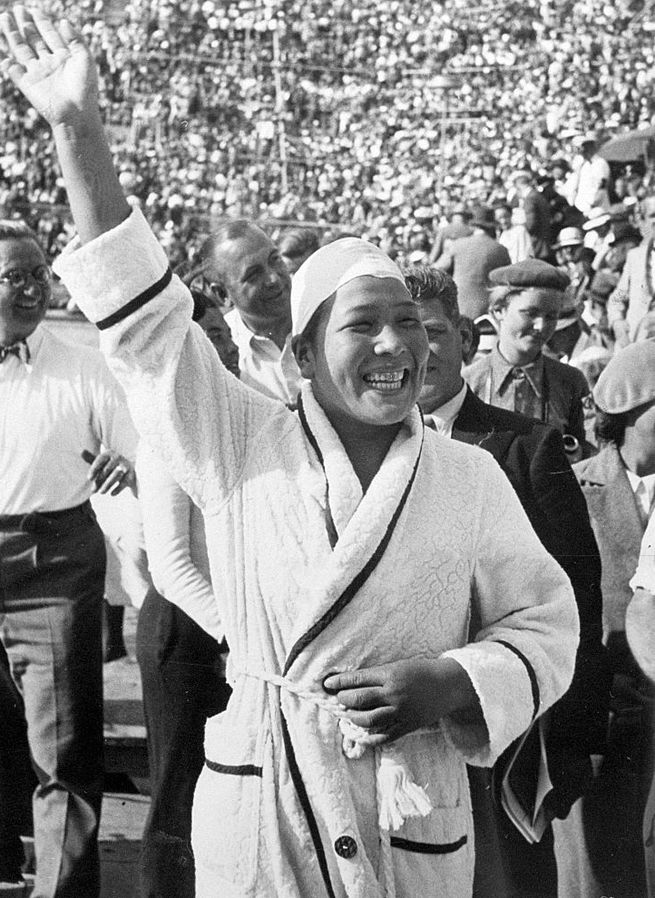 Records are made to be broken, someone once said before the phrase was repeated by countless individuals. And new standards of excellence are established as competitions continue year after year.
For Japan, the exclusive sorority of women's 200-meter breaststroke gold medalists at the Olympics now contains three names: Maehata, Iwasaki and Rie Kaneto, the 2016 Rio de Janeiro champion (2:20.30).

Admiration for Young Athletes of Today
Like untold millions around the world, Iwasaki, now 44, was mesmerized by the groundbreaking performances of Japan's youngest Olympians, skateboarders Momiji Nishiya and Kokona Hiraki, at the delayed Tokyo Games last summer.
Nishiya, only 13, became Japan's youngest Olympic champion, triumphing in the women's street skateboarding final on July 26, 2021.
And Hiraki claimed the silver medal in the women's park skateboarding final, three weeks before her 13th birthday.
During last year's Tokyo Olympics, Iwasaki reacted to Nishiya's victory, posting remarks on Instagram that were quite similar to what many people who are now her age said about athletes of her generation in 1992.
"I'm impressed with how young teenagers are playing an active role in the world," Iwasaki wrote on Instagram, Nikkan Sports reported in an article. The competitiveness of the Japanese sports world has improved."

She added, "I think it will be a driving force for the Japanese sports world to improve their competitiveness. I am happy as a former athlete. I am looking forward to the future activities of the Japanese team."


Kyoko Iwasaki's enthusiasm for the up-and-coming stars of the present is refreshing.

Sporting standouts often hog the media spotlight, reliving their past glory.

Thirty years ago marked her brightest day in sports. So it's nice that she's publicly acknowledged that she's eager to follow other athletes' accomplishments in the future.

Author: Ed Odeven
Follow Ed on JAPAN Forward's [Japan Sports Notebook] here on Sundays, in [Odds and Evens] here during the week, and Twitter @ed_odeven, and find him on JAPAN Forward's dedicated sports website, SportsLook.