INTERVIEW | The King's Singers During COVID-19: Still Finding Harmony While Staying at Home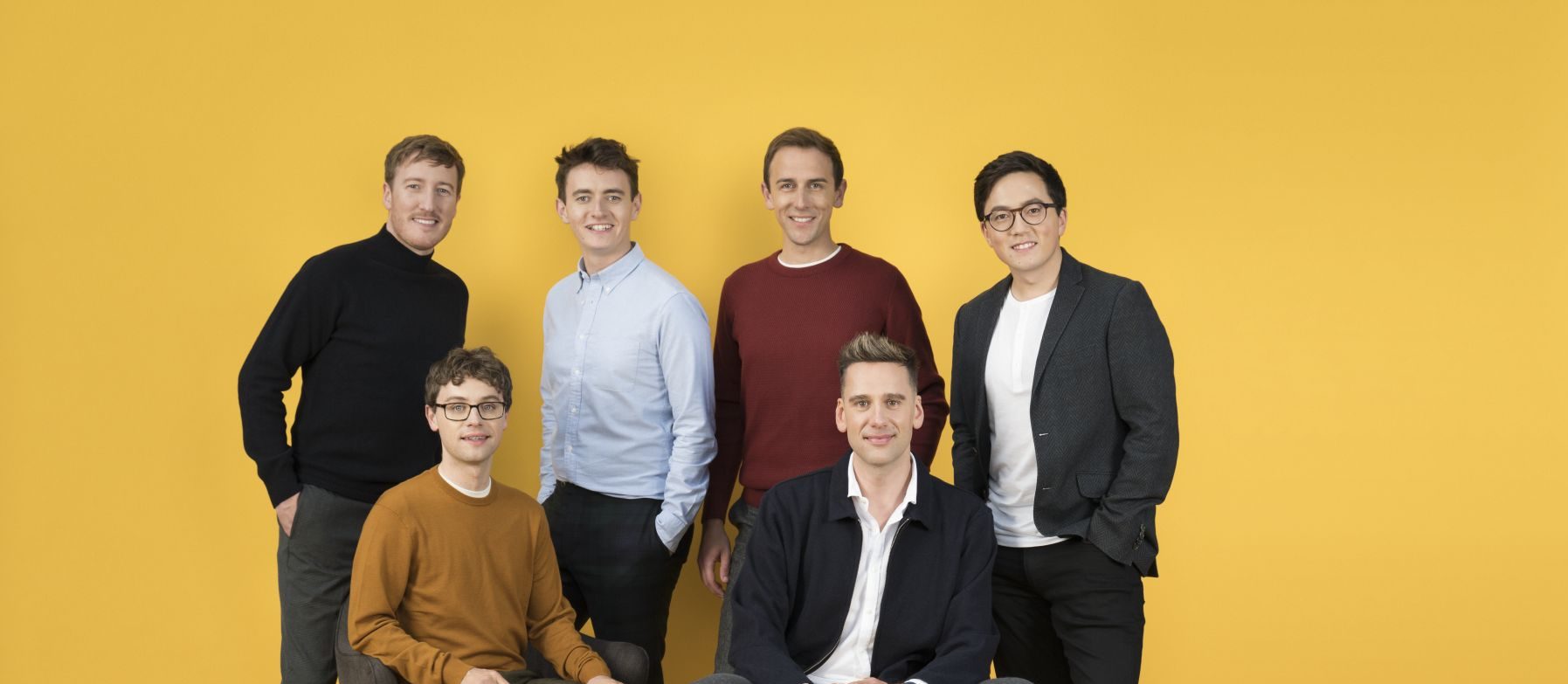 (First of Two Parts)
The novel coronavirus has forced performers, who are normally so used to hopping around the world, to stay home — the world-renowned British a cappella group The King's Singers included.
JAPAN Forward caught up with two of the group's six members for an interview on April 28 and talked about life in the time of the pandemic. The group has personal and professional links to Japan, and toured Japan during the first year of Reiwa.
Band members Julian Gregory and Patrick Dunachie let us into their newfound hobbies as well as the current situation in the music industry. The group has cancelled their "Finding Harmony" tour for most of 2020, but is looking hopefully towards the end of the year, when they are scheduled to come to Japan.
Excerpts of the interview follow.
How have things been?
Julian: It's been unusual. In London, there is quite a lot of independence to move around. It's kind of bizarre cycling in front of a completely empty Buckingham Palace.
It's a nice opportunity to slow down for an extended period for the first time. I'm taking the opportunity to revise my Japanese. My mom is giving me lessons two or three times a week, and I'm doing piano lessons. We are fortunate enough that we are not particularly hard done financially compared to other societies. We are feeling grateful and lucky.
Patrick: After a certain point in this situation you are forced to resign yourself and accept that this is it, you can't fight it.
Our world is normally so hectic — we are on the road the whole time. And when we are not on the road we are constantly emailing, meeting, rehearsing. This forced rest is a blessing in disguise.
I'm lucky to be up here in Scotland, and I am also learning a bit of Arabic. It's been on my to-do list for a while now.
As King's Singers we've been revisiting our old hobbies. Musically, I've been getting better at piano. We're finding our musical fix back home in our old talents and skills that we haven't maybe been using so much recently, which I think is fun.
Have you been practicing together?
Patrick: On the very first day of lockdown we did try to sing together using Skype. It was a disaster; we couldn't even get one phrase together.
We realized very quickly that it wasn't going to be possible. We are now, until the lockdown lifts, totally reliant on technology. We've been doing a few little things here and there as part of other people's projects.
For example, what projects have you been pursuing?
Patrick: The smaller project is called "St. John's Passion in Isolation."
Some British musicians, including world famous soloists like Roger Williams, came together to recreate the full Bach's St. John Passion. This is all recorded separately and remotely.
We were asked if we might record a couple of the chorales, and that is being put out on YouTube in little episodes.
The other project is "Stay at Home Choir," set up by a few young musicians in London as a way to get amateur singers and professional singers connected.
The first time, they offered the chance to anyone around the world to join in singing "Vivaldi Gloria," the first movement. They put it all together in this beautiful video, a virtual choir of 300 singers and some orchestra musicians.
When we had our disastrous Skype sing-along, we immediately started thinking there must be someone who can do something decent. We got in touch with "Stay at Home Choir" and decided to team up.
They organized "Sing 'And So it Goes' with the King's Singers." We recorded our six parts, and 720 people signed up and recorded themselves singing the backup choir part.
Are you going to experiment with remote singing?
Julian: In terms of our actual singing, it's difficult. But we have a couple of ideas in the pipeline, and we are due to try recording one of our new tracks this week in isolation, from home.
Patrick: That's right, on our Instagram we did a Q&A session. Someone asked, "Please could you do 'If Ye Love Me' by [Thomas] Tallis?" [SHARED at the top of the article.]
It's this beautiful four-part song, very peaceful, very calm. It's got a beautiful poem about love. We know it very well because it's the sort of thing we all grew up singing in church when we were children. We thought it would be a beautiful thing to fulfill someone's wish.
What have been the challenges during this experience?
Julian: I guess the main thing is that our touring routine stopped completely.
It has felt bizarre, like we've started again as a company of entrepreneurs, a bit like the original [King's Singers] back in the 1960s, when they were finding their feet.
Patrick: I think all the challenges of the current situation kind of force you to be a bit humble again. When we are on tour, we are very confident of what we are going to be able to do.
Now, we are going to record "If Ye Love Me" by Tallis, not really knowing how well it's going to work. We just have to trust in each other, trust in the sound engineer. So there is an element of stripping back to your very basic instincts as a performer.
You've cancelled concerts. Walk us through how that has been.
The last concert we did was in Westport, Connecticut, in the USA in early March.
Since then, most events and U.K. festivals have been cancelled until the end of August. I think the [BBC] "Proms," the biggest festival in the U.K., is still deciding what to do.
It's a waiting game, an odd situation where, on the one hand, we are trying to be realistic. But, on the other hand, we are contractually bound and just in general hopeful that concerts will go ahead in July and August.
At the end of the day, all we want is to be healthy, but get to work as soon as possible. It's a bit of a balancing act.
Patrick: Unlike lots of people who sadly just lost their work in the last months, we have been very fortunate that many venues and festivals have wanted to reschedule us to another point in time.
For us there is probably going to be a little bit of a surge when things are back to normal. It's just unnerving to see this diary when there is nothing for the foreseeable future.
We had a special month in May planned where we were going to do lots of concerts in the U.K. — something quite rare for us, as we do most of our work abroad.
We even had a TV crew that was going to come to capture some of that to film it. I think those dates are particularly sad losses for us, but we are hopeful that we will be able to put them into different times in the year.
How about your interaction with fans?
Julian: At this time, social media is basically our main voice to the outside world ー to our fans and audiences who either would have come to a concert or had been thinking about it, [and to] potentially new audiences. Patrick has been finding all sorts of gems online, or through the archive, and putting them on Twitter, and potentially TikTok (smiles).
Patrick: You laugh, but it's a real plan! An interesting point is the general trend in people's interaction with us. Everyone has so much content coming at them because everyone is at home, everyone is creating, so overall we notice a slight dip in the number of people regularly visiting our platforms.
However, the people who are interacting and watching our videos are interacting more deeply and meaningfully with every post.
That's why I think it's a good problem to have. Everything you put out can really help people, give them some meaning, even some structure to their day.
Would you say it's an opportunity to build a deeper connection with some of your fans?
Patrick: Yes, I definitely think that's true.
I think also it's a chance to show a bit more of our individual personalities. Normally on tour we might share a photo of the six of us, whereas now what we're showing is really quite intimate ー things from our home, with our loved ones. There's a slightly deeper insight into our six individual characters.
Interview by: Arielle Busetto