Interview with Prime Minister Shinzo Abe: "I want there to be great expectations for Japan"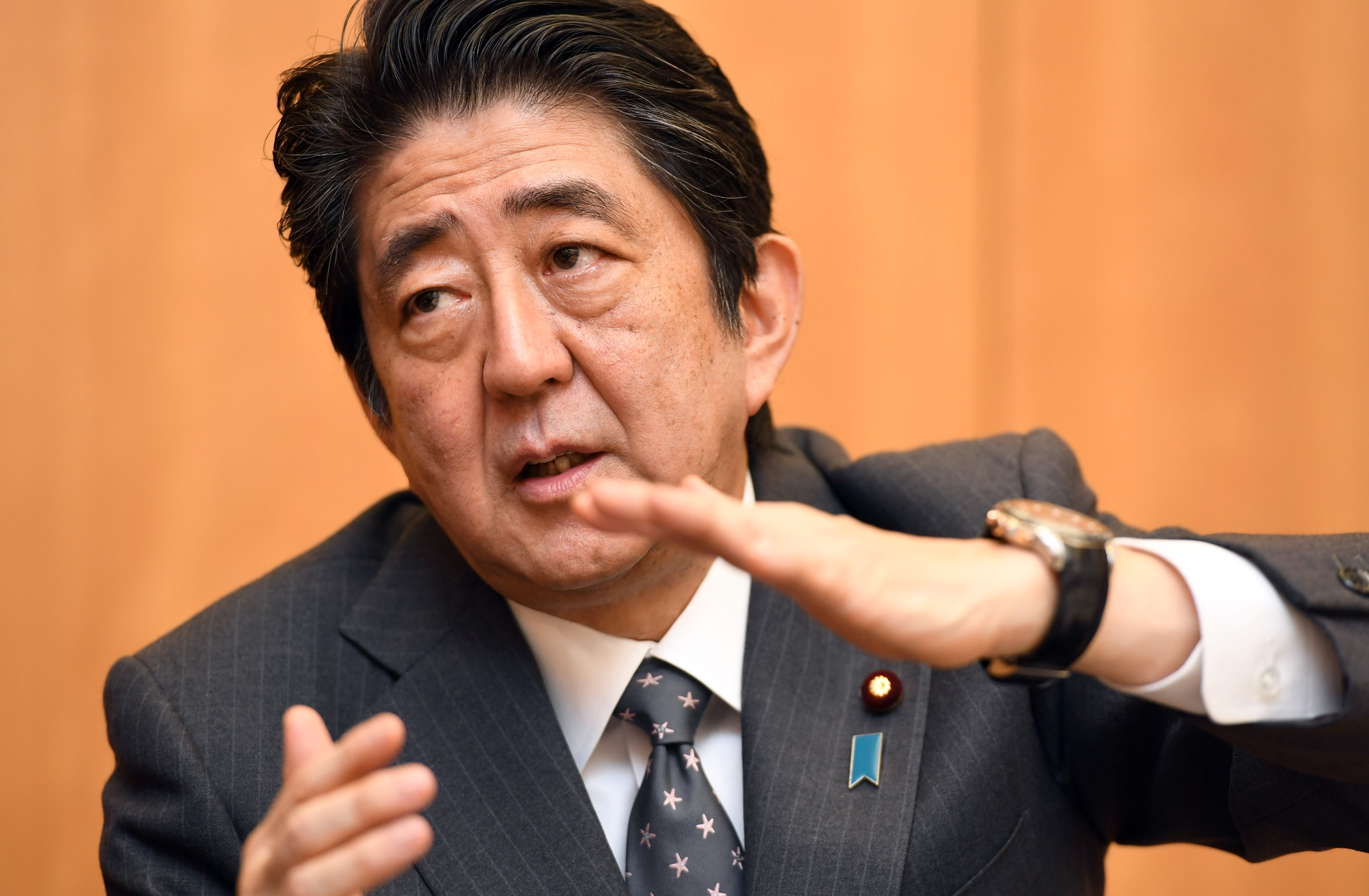 To say that 2016 was a busy year would be an understatement. At home in Japan, there was the G7 Summit held in Mie Prefecture, elections for the upper house of the Japanese Diet followed shortly after by the elections for Tokyo governor , while overseas there were the Summer Olympics in Brazil, the shock results of the U.S. presidential election, Brexit referendum, and referendum on Colombia's new peace accords, along with China's continued aggressions in the East and South China Seas, to name only a few highlights.
What does 2017 have in store for Japan? Prime Minister Shinzo Abe recently sat down for an exclusive interview with Yukan Fuji, the Sankei Shimbun's evening newspaper. Mr. Abe spoke about a wide range of topics: what Japan can expect from President-elect Donald Trump, the significance of the Russia-Japan summit in December, his take on Tokyo governor Yuriko Koike, the continued progress to be made in the Japanese economy, and even the "convenience store incident."
Yukan Fuji: If you had to sum up 2016 in one word, what would it be?
Prime Minister Shinzo Abe: This year, I chose the word "motion." In Japan, the earth moved, literally, in the Kumamoto earthquake, causing many casualties and considerable damage. Around the world, the United Kingdom voted to leave the European Union (EU) and Donald Trump won the presidential election in the United States. Every year, I pray that we will have peace and calm for the year ahead, but 2016 was a year of intense movement. But I am not easily overwhelmed by this kind of rapid change. I am continuously thinking about how to overcome whatever happens.
Yukan Fuji: The world was stunned by the meeting between yourself and Donald Trump at Trump Tower in New York City on November 17th.
Abe: The U.S.-Japan alliance is the cornerstone of Japanese diplomacy and security guarantees. While there were some who were made uneasy by some of Donald Trump's remarks during the election, there were others who seized the opportunity presented by Trump's victory. I felt that my role was to meet with the president-elect at the earliest possible moment and to confirm the importance of the U.S.-Japan alliance. By being the first world leader to hold a summit with Trump, I was able to convey fully my worldview and my understanding of the current global situation.
Yukan Fuji: Donald Trump gives the impression of being an extremist. What was he really like in person?
Abe: He actually has a gentle and friendly character. He's very humble, and he listens intently to what people are saying. In person, he was different than the image one might have of him from the campaign trail. He showed me a video of his granddaughter, Arabella, singing a spirited rendition of Pikotaro's "PPAP" (laughs). He speaks carefully and deliberately—my sense is that Trump is someone who can be trusted. And he said that the Japan-U.S. alliance will not be shaken.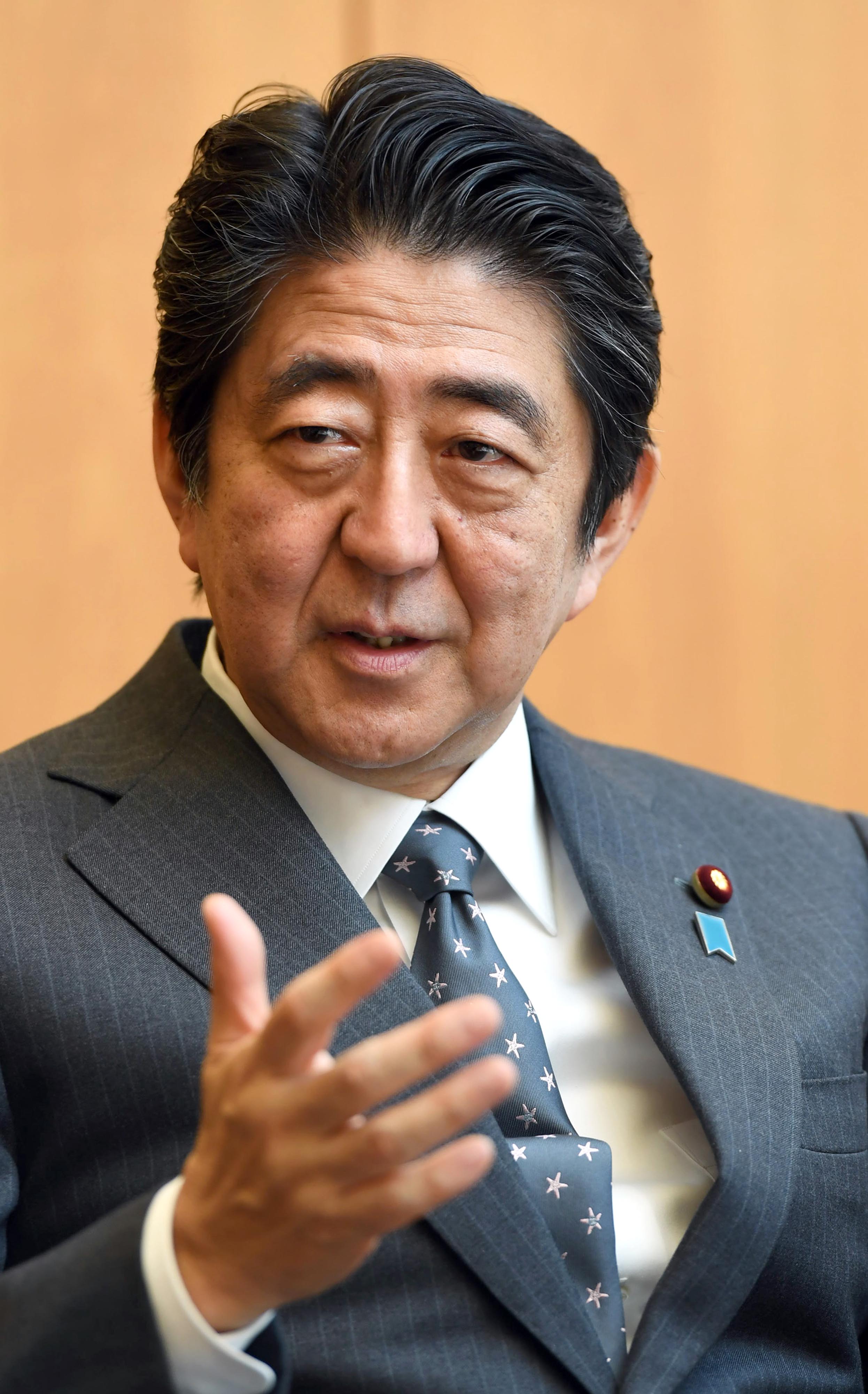 Yukan Fuji: Did you talk about golf?
Abe: As a souvenir from Japan, I presented him with a Japanese-made driver, and shared with him the story of when my grandfather, Prime Minister Nobusuke Kishi, played golf with the 34th president, Dwight Eisenhower, on the outskirts of Washington, DC, in 1957. Trump was enthusiastic in saying to me that the two of us should play golf together sometime soon. In politics, there are some people who say "(I will dissolve parliament) sometime soon," but then never do it. I want to make sure the "sometime soon" really means sometime soon in this case (laughs).
Yukan Fuji: Stock prices are heating up now that Trump has won the election.
Abe: Trump has made it clear that he will cut taxes across the board and engage in public investments. This aligns with what I said at the G7 summit, namely, that bold steps, including on fiscal policy matters, must be taken amid the risk of a downturn in the global economy. A win for the American economy is a win for the Japanese economy. The United States has considerable demand for infrastructure. I am following up on this, not least by pitching a Shinkansen for the American continent.
Yukan Fuji: There are varying evaluations of the Russia-Japan summit you held with Vladimir Putin on December 15 and 16.
Abe: The territorial negotiations between Japan and Russia have been ongoing for seventy years. The negotiations stuck with historical chronology and legal justifications, and did not budge one inch. The Russians living in the northern territories are now in their third generation. They have their family graves there. And there are no Japanese living on those islands. We have no choice but to adopt a different negotiating approach than the one taken immediately after the islands were stolen from Japan. I will take a new approach, seeking solutions that keep the future of the four northern islands squarely in view while building up a relationship of trust between Russia and Japan.
Yukan Fuji: Renho, leader of the opposition Democratic Party (of Japan), criticized you, saying, "I get the impression that (the negotiation) was about the economic support from Japan."
Abe: That assessment is mistaken. Russia is an advanced country, and we do not provide them with official development assistance (ODA). We do not give them economic support, we engage with them in economic cooperation. We participate in shared economic activity with Russia, which is governed by a special system which is neither Russian nor Japanese law. All four of the northern islands fall under this rubric. I have heard others say that economic cooperation is nothing more than Japan paying while the other party eats and leaves. It is because we have been holed up in this fortress of suspicion that negotiations have remained stalled.
Yukan Fuji: Is Putin a man to be trusted?
Abe: At our joint press conference, President Putin first said that signing a peace treaty was the most important task. This is a supremely important remark. It is also a clear refutation of the theory that Russia is only interested in "eating on Japan's dime" and then running away. That remark was the result of ninety-five minutes of one-on-one discussions. It was an expression of sincere resolve, a recognition that, indeed, the ability to solve this problem rests in our hands. I think this is our only way forward.
Yukan Fuji: It is also significant that there will be a reconvening of cabinet-level talks between Russian and Japanese ministers of foreign affairs and defense ("2 + 2").
Abe: In the Asia-Pacific region, we have threats from North Korea as well as the behavior of China in the East and South China Seas. Japan is allied with the United States, of course, but if we could also share information and exchange views within the 2 + 2 format, it would have an added benefit for Japanese security. It would contribute to enhancing our diplomatic initiatives and help stabilize and bring peace to the region.
Yukan Fuji: Please talk a bit about your visit with President Obama to Pearl Harbor on December 26 and 27.
Abe: My visit was not to apologize, but to pay my respects to the fallen. At the same time, our two countries were former enemies who fought one another in bitter combat but are now an "alliance of hope," engaged in cooperating on a wide variety of issues around the world. President Obama and I were able to convey to the world the power of reconciliation.
Yukan Fuji: Tokyo governor Yuriko Koike has garnered plenty of attention in 2016.
Abe: During my first administration, Koike was an aide handling security and alliance issues, and was also the first female minister of defense. She is an extremely eloquent orator, a gifted communicator. I'm cheering her on as she works together with Olympics minister Tamayo Marukawa in making the 2020 Tokyo Olympic and Paralympic Games a success.
Yukan Fuji: Koike seems to have a tepid relationship with Yoshiro Mori, head of the Tokyo Olympics organizing committee.
Abe: Mori has been in leadership roles since even I was young. He has decades of experience, and he's forthright with his opinions. I would like for Koike to consider what Mori says, but then do things as she would normally do them (laughs nervously).
Yukan Fuji: There are whispers of a "New Koike Party" going into the Tokyo Assembly elections in the summer of 2017.
Abe: I have no idea what Koike is planning to do. The Tokyo Assembly elections are important, but they are local elections. I entrust the Tokyo Assembly elections to the local party chapters of the Liberal Democratic Party.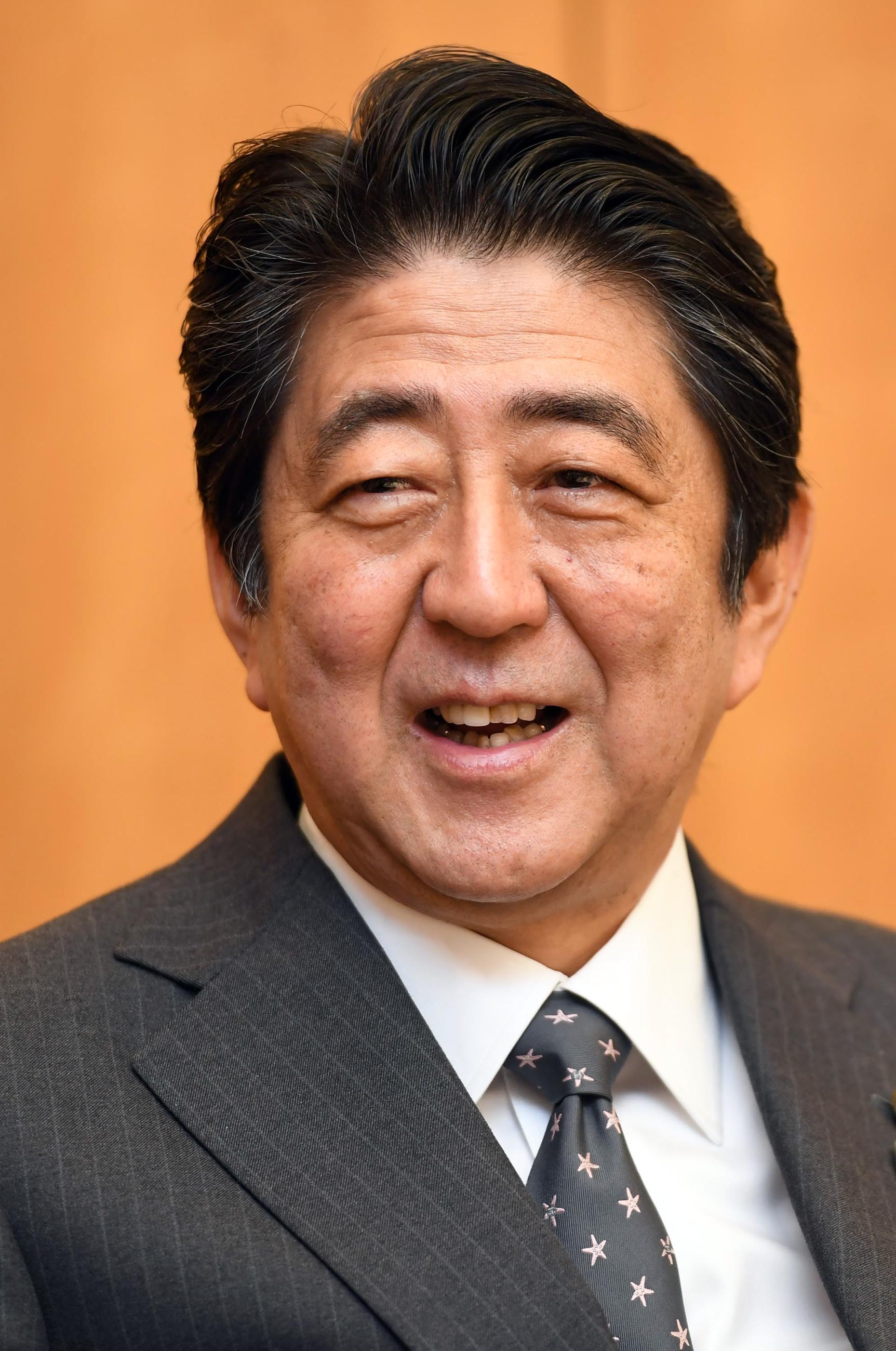 Yukan Fuji: The "Prime Minister's Journal" in the newspapers has you eating a lot of meat lately, often at steak restaurants. Do you feel that meat gives you extra energy?
Abe: (Laughs) Well, sure, eating meet gives one strength. But I also love to eat fish. The bit in the paper was just the result of my having gone to a nice steak restaurant because someone happened to invite me.
Fukan Fuji: Do you have any pre-election food superstitions, such as eating "katsudon" (fried pork cutlet with eggs on rice) because the word "victory" (katsu) is part of the name of the dish?
PM Abe: I have katsu-curry (fried pork cutlet on rice with curry sauce)… Before the LDP presidential elections, everyone on my campaign team ate katsu-curry, and one newspaper criticized me for having chosen a dish that was too expensive, but it seems that the katsu-curry at that newspaper company's [cafeteria] is the most expensive thing on the menu! (laughs)
Yukan Fuji: Do you have any comfort foods?
Abe: I used to like to eat rice crackers and ice cream while watching TV before going to bed, but I quit that on my wife's advice. The ice cream has been removed from my freezer.
Yukan Fuji: It's stressful to always be denying oneself.
Abe: One evening a little while back, I had a craving for ice cream, so I went by myself to a nearby convenience store to buy some (laughs). My security detail was with me, but the reporters assigned to cover me didn't notice, and it seems it was a major incident. Since I was already at the convenience store, I bought other things besides ice cream, like snacks, something to drink, and a ballpoint pen.
Yukan Fuji: The clerks must have been surprised.
Abe: They played it straight by the book (laughs).
Yukan Fuji: A Man Called Pirate (Kodansha Press), a novel written by Naoki Hyakuta, who used to work at this newspaper, was made into a movie and became a blockbuster hit.
Abe: I want to see it over the New Year's break. I read the novel and found it moving. The book is modeled after the life of Sazo Idemitsu, the founder of Idemitsu Kosan company. We need Idemitsu's power in Japan today. We need the strength to have a strong will and a dream, and to make that dream into a reality. I want to make Japan into a place that fosters many, many people such as that.
Yukan Fuji: What do think lies in store for Japan in 2017?
Abe: Wages will go up again in 2017. For the first time in history, every jobseeker should be able to find a position in all 47 prefectures and municipalities of Japan. The conditions for childcare workers will also improve. I will ensure that Japan keeps getting better—better this year than last year, and better next year than this year. I want 2017 to be a year filled with excitement about the future. I want there to be great expectations for Japan.
Interviewer: Masashi Yano, Tsuneya Chida