Irene Hirano Inouye, Pillar of U.S.–Japan Friendship, 1948-2020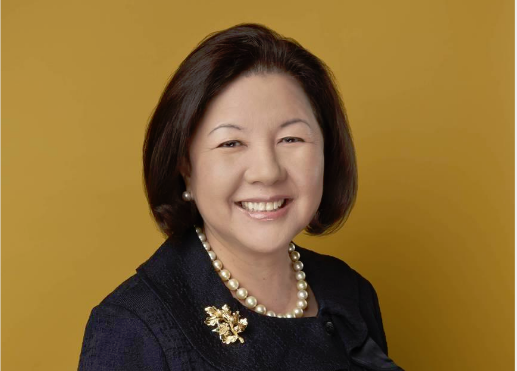 Irene Hirano Inouye passed away on Tuesday, April 7, at the age of 71, following an extended illness.
At the time of her death, the longtime champion of Japanese Americans was the president of the United States-Japan Council (USJC). She was married to the late U.S. Senator Daniel K. Inouye, Hawaii's longest serving U.S. senator, who died in 2012.
The role where she served the longest was as founding CEO of the Japan American National Museum in Los Angeles, California, for 20 years. It is the largest museum in the United States dedicated to Americans of Japanese ancestry.
Inouye had chaired USJC since it's inception in 2008. The organization is headquartered in Washington, DC, with staff in California, Hawaii, and Japan. USJC's mission is to develop and connect diverse leaders to strengthen the U.S.-Japan relationship.
Under her leadership, the organization led the TOMODACHI Initiative, a project aimed at helping the Japanese and American leaders of tomorrow. She helped set up a fund of more than $10 million USD for students wanting to study abroad.
In January 2020, she announced her decision to retire later this year due to a combination of personal reasons. She added how much the role had meant to her, saying that "serving as president of the U.S.-Japan Council has been an honor of a lifetime."
USJC board chair Phyllis Campbell shared her feelings upon President Hirano Inouye's passing:
I know we are all devastated by the news. Irene was a singular figure in U.S.-Japan relations, respected by leaders on both sides of the Pacific as she carried out the mission of USJC. Since the founding of the Council, she infused the organization with her wisdom and entrepreneurial spirit, kept her pulse on every aspect of USJC while keeping her eye on the strategic vision, and managed to approach every challenge with fearlessness and determination.
Inouye's professional and community activities also included serving as chair of the Smithsonian Institution Asian Pacific American Center; chair of the advisory board of the Terasaki Center for Japanese Studies, University of California at Los Angeles; member of the President's Committee on the Arts and Humanities by presidential appointment; and chair of the California Commission on the Status of Women.
Plans for any future memorial service will be announced after the current global COVID-19 crisis has ended.
Author: JAPAN Forward