J-CULTURE FEST: Immerse in the Charms of Japan this New Year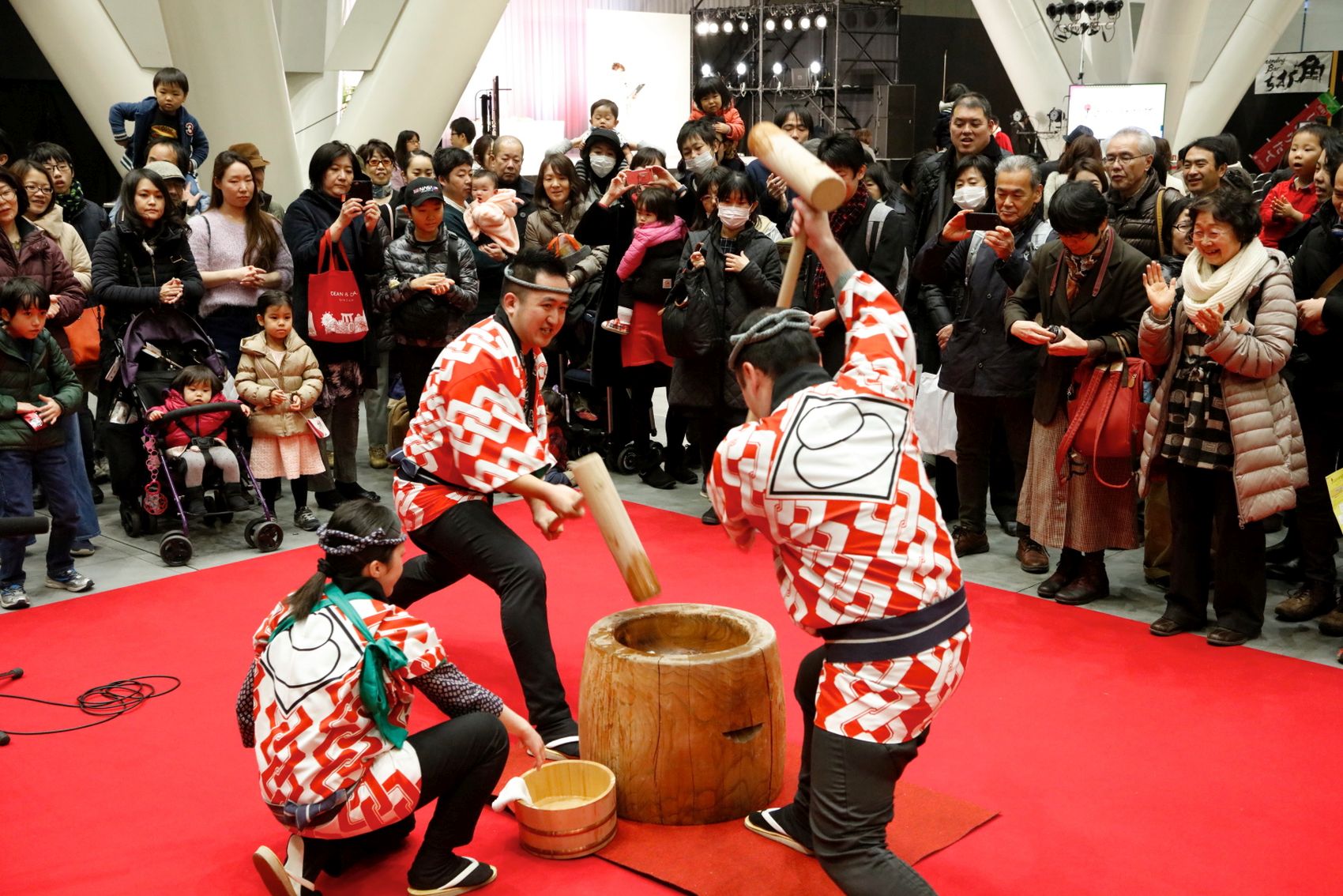 New Year's festivities in Japan are filled with cultural traditions, and the Tokyo International Forum aims to help Japanese and foreigners alike learn as you enjoy all of them.
The "J-CULTURE FEST / Nippon-Wagokoro-Hatsumode" will be held on January 2 and 3 (Wednesday and Thursday), 2019, at the Tokyo International Forum. The event is a platform where children and adults, foreigners and Japanese alike, are able to casually engage in the charms of Japanese culture.
Master artists in the fields of traditional performing arts, such as kabuki, kyogen, and Japanese music will have live shows.
The festival was first held in January 2017 as part of the 20th anniversary celebration of the Tokyo International Forum. This will be the third of the annual events held during the New Year holidays, when interests in Japanese culture soars.
New Year's Theme Park
Visitors to the "New Year's Theme Park" section will be acquainted with traditional Japanese culture and customs of the New Year, while enjoying a variety of activities through workshops and demonstrations.
The "New Year's Theme Park" introduces Japan's multicolored culture with booths offering workshops, demonstrations, and shop displays installed inside a large hall. They include Japanese arts, such as calligraphy, a sencha tea ceremony, ikebana (the Japanese art of flower arrangement), incense burning (Japanese fragrance-style), and traditional Japanese musical instruments (traditional hand percussion).
Workshops will allow visitors to experience the beauty, skills, and techniques of traditional Japanese crafts, like yosegizaiku, a type of wooden mosaic work; ukiyo-e Edo period woodblock prints; mizuhiki, an ancient art form for tying paper cords; or tsumami zaiku, a traditional pinching craft.
There will also be booths for making traditional Japanese sweets, wagashi, and for trying on kimonos and Japanese samurai armor.
Another highlight is the extraordinary collaborative art piece of bonsai and ikebana, which will be displayed on site.
Stage Zone
Over at the "Stage Zone," enjoy a live show of Japanese New Year music, or watch live demonstrations of calligraphy, Japanese black-and-white painting, and a game of cup and ball.
Visitors can taste ozoni, a New Year soup dish with mochi (rice cake), from different regions throughout Japan. Everyone will have the opportunity to play traditional New Year holiday games, like hanetsuki, a Japanese style badminton game with shuttlecock, or koma-mawashi, a top spinning game.
The whole festival is a family affair. Children can enjoy a kid's sumo match with popular professional Mongolian sumo wrestler Ichinojo, or participate in a mochi-pounding performance.
Beauty of the Enthronement Ceremony
Preceding the new Emperor's enthronement in May 2019, the lobby gallery will hold an exhibition dedicated to the Enthronement Ceremony of the Japanese Emperor.
"Beauty of the Enthronement Ceremony" will have a rich display of materials related to the Emperor's enthronement as well as a showcase of formal outfits worn by the Emperor during the New Year court events.
On the mini-stage, a gagaku (ancient court music) performance is planned, as well as a demonstration of how juni-hitoe (12-layered ceremonial robes of court women) are worn. A talk show on Japanese culture will also take place.
Emaki of the Heian Dynasty Culture
At the "Emaki of the Heian Dynasty Culture" site, viewers will be introduced to the exquisite world of Heian dynasty culture through re-enactments of The Tale of Genji's images, known as emaki. Concurrently, the famous ox carriage scene from the tale will be acted out using life-sized dolls.
Although there are numerous events throughout the year that introduce Japanese culture, this is a rare venue where a colorful array of Japanese New Year's culture are showcased together with traditional performances, arts, crafts, and cuisine. The festival is expected to attract over 20,000 visitors this New Year's season.
Whether you are Japanese or from some distant land, come prepared to light-heartedly enjoy a unique experience of culture and customs of the Japanese New Year with family and friends.
Event: "
J-CULTURE FEST
/Nippon - Wagokoro - Hatsumōde"
Dates: Jan 2 (Wed) and 3 (Thurs), 2019
Lobby Gallery will be open until January 15
Hours: 10:00~20:00, (will close at 17:00 on Jan 15)
Venue: Tokyo International Forum Halls B7, B5, E, and Lobby Gallery
Organizer: Tokyo International Forum Co., Ltd.
Official Website: https://j-cf.jp 
Fees: Admission is free for the New Year's Theme Park and Lobby Gallery (some interactive contents will require fees)
Author: Mariko Kamimori