Tokyo Mega Illumination: 'Oi Racecourse' Dazzles With Unusual Light Installation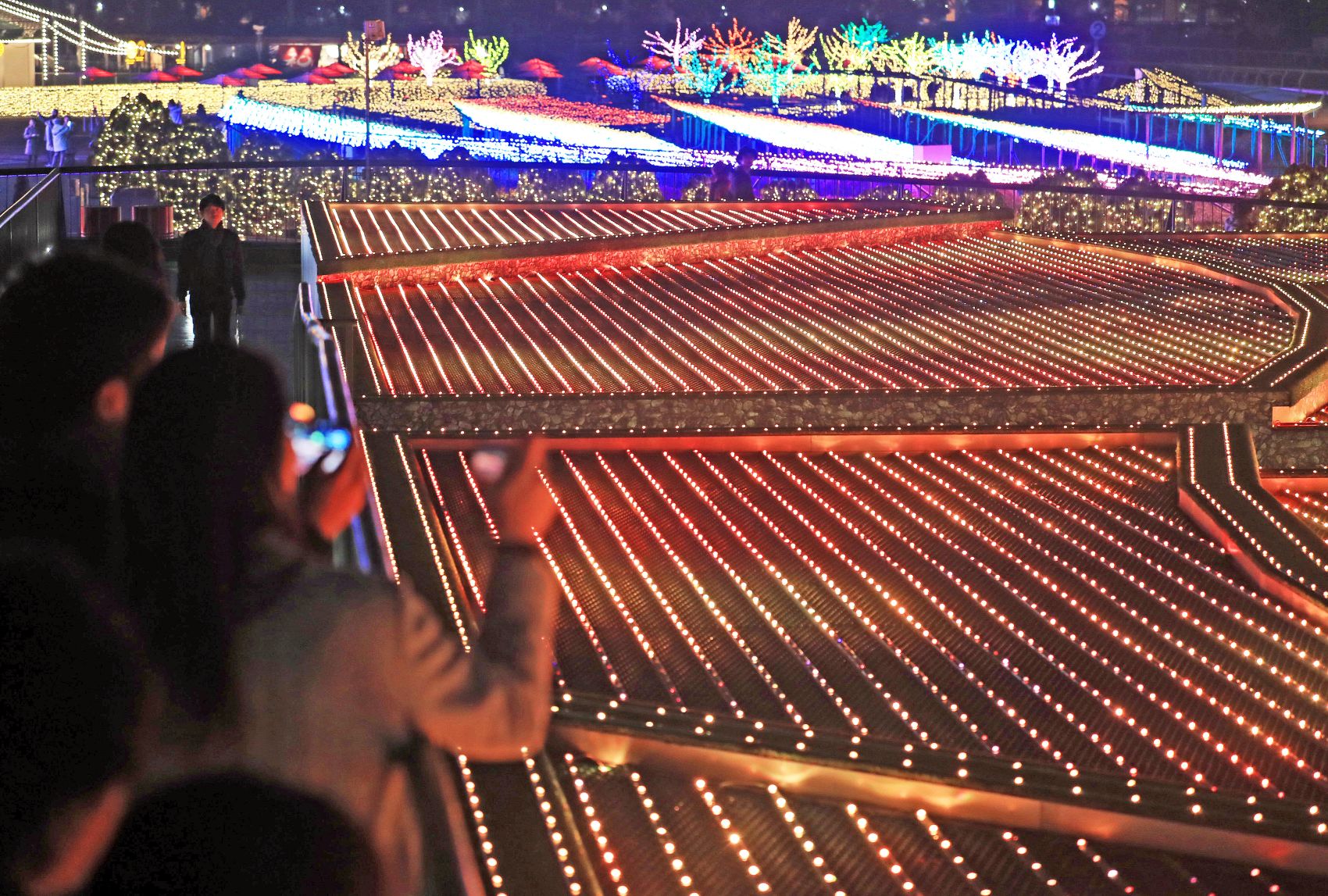 I bet you won't guess the shapes that the lights make at the Oi Racecourse this Christmas!
In Tokyo's Shinagawa ward, the Oi Racecourse is hosting the "Tokyo Mega Illumination" lights festival, and it is already the talk of the town.
Eight million LED lights are spread over a space of 300 000 square meters, reproducing Japan from the Edo period to the present day.
Looking around, you can see couples and families admiring the impressive glittering lights.
Just after exiting the underground corridor, "Japan's Original Landscape" spreads before you. This is made up of colorful rice fields and rural scenery, beautifully representing the changing of the seasons. Onlookers happily snap away at the lights depicting the lovely landscape.
"It's beautiful, it really conveys a nostalgic feeling" said a 62-year-old man from Yokohama who tagged along with his wife.
"I feel suddenly very light and relieved!" he explained, smiling.
Makoto Sugisaki, 47-years-old, who came with his wife and six-year-old daughter, also enjoyed the event, saying, "It's very spacious and pleasant, so it was fun to come with all the family."
The last day of the 2018 installation will be on December 28. After a break in order to change one section, the illuminations can be enjoyed by visitors from January 12 all the way through March. Opening hours are from 5 P.M. to 10 P.M. on weekends and public holidays, and 6 P.M. to 10 P.M. on weekdays.
Even if horse racing isn't your thing, you might just have found a reason to head to Oi Racecourse. Insta-opportunity, anyone?

(Click here to read the original article in Japanese.)
Author: The Sankei Shimbun