Japan Allots ¥540 Million for Hokkaido Earthquake Relief As Death Toll Hits 44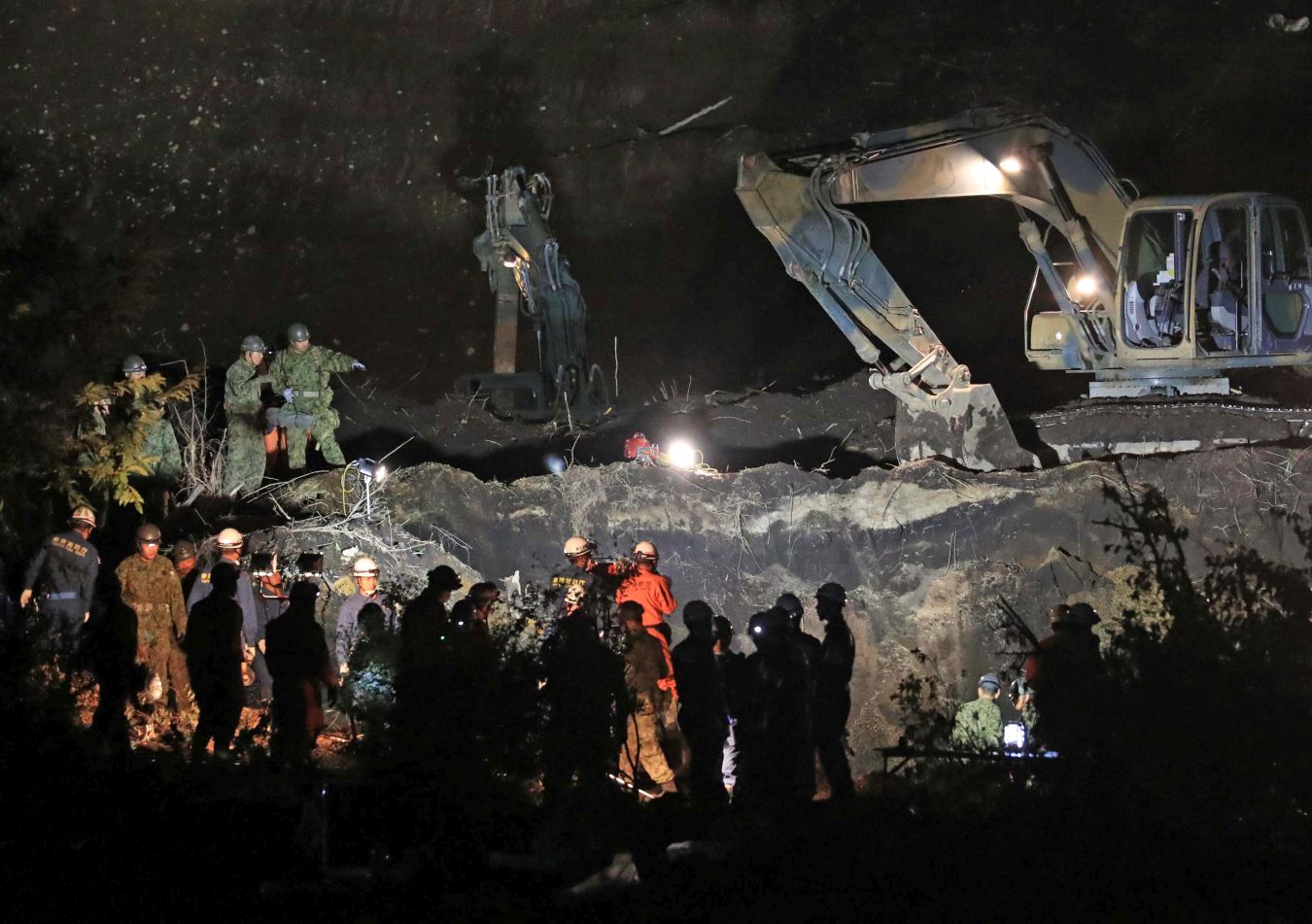 By: The Sankei Shimbun
The Cabinet of Prime Minister Shinzo Abe approved the disbursement of JPY540 million in government reserve funds on Monday evening September 10 for the relief of areas hard-hit by the magnitude 7 earthquake on Hokkaido, Japan's northern main island.
Prime Minister Abe, who visited the earthquake-ravaged areas on September 9, told reporters Monday the government would promptly put into force a three-year intensive emergency project to strengthen resiliency measures.
These developments were announced as the death toll reached 44 from the quake, which struck the southwestern part of Hokkaido in the predawn hours of September 6.
Chief Cabinet Secretary Yoshihide Suga said in a morning press conference on September 10, "The number of deaths confirmed so far stands at 44, with no one left unaccounted for or in a state of cardiopulmonary arrest."
Of these deaths, 36 were in Atsuma, where massive landslides broke out simultaneously. There were also four deaths in Sapporo, two in Tomakomai, and one each in the towns of Mukawa and Shinhidaka, according to the chief government spokesman.
Mr. Suga said, "The government will do its utmost to cope effectively with the situation by grasping what the earthquake victims need, and having all relevant government ministries and agencies united so as to enable those suffering to regain their normal lives as quickly as possible."
Resilience measures a must
Meanwhile, Prime Minister Abe said the intensive emergency project would be "for disaster prevention, disaster reduction and boosting the country's resilience against disasters, to make this country a secure place to live."
He was referring to a recent string of catastrophic events. These include the Hokkaido earthquake, which registered the maximum magnitude 7 on the Japanese seismic intensity scale, and the extremely powerful Typhoon No. 21 or Jebi that hit Shikoku and the western Honshu regions on September 4.
"It is vitally important to set in motion the resilience project especially for the purpose of ensuring that essential utilities such as electricity infrastructure and transportation infrastructure are made capable of weathering disasters," Abe said.
Click here to read the article in Japanese.