'Treasures of Our Town': Atsuma Pays Tribute to 36 Killed in Hokkaido Earthquake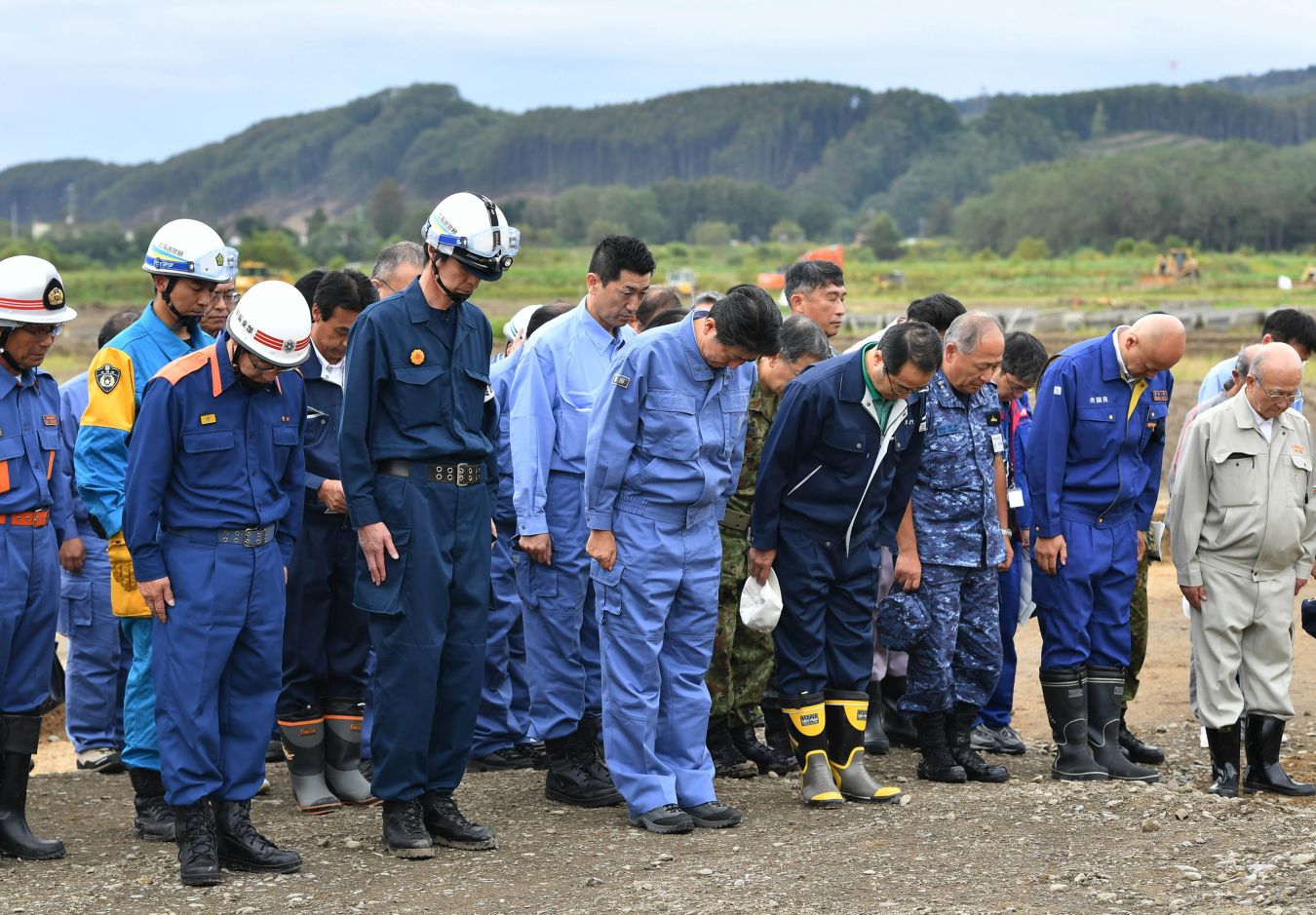 By: The Sankei Shimbun
"We regret profoundly that the lives of 36 of our townspeople have been lost. All of them were treasures of our town."
These were perhaps the saddest words that Shoichiro Miyasaka, mayor of the town of Atsuma, has ever had to utter. His remark came in a news conference at the town's government offices on Monday, September 10. It was the first time he had addressed the media since a magnitude 7 earthquake ravaged his small town on the island of Hokkaido.
Paying tribute to the lives lost was also his way of encouraging the community to rise from the rubble and rebuild their lives.
"From now on, it is imperative for us to help reconstruct the living conditions of the sufferers. We are resolved to robustly address the challenges of moving forward toward recovery," Miyasaka said.
Of the 44 who died in the tremor that hit Hokkaido last Thursday September 6, 36 were from Atsuma. Most deaths involved cases of residents who were buried in the massive landslides accompanying the tremor.
The mayor also acknowledged the Japan Self-Defense Forces teams, police, and other early responders that conducted search-and-rescue operations shortly after the earthquake struck. Prime Minister Shinzo Abe previously announced that 25,000 personnel of the JSDF would be deployed to the quake-stricken areas to help in the recovery.
"Owing to their expeditious search endeavors, we have been able to respond to the bereaved families promptly," Mayor Miyasaka said.
Some schools open, not enough power supply yet
Public schools in Hokkaido, which had called off classes because of the severe temblor and subsequent power outage, resumed classes in many municipalities on Monday, September 10.
Schoolchildren were seen going to school, rather cheerful as they carried satchels on their backs.
There are, however, many schools that are still being used as temporary shelters for quake evacuees, indicating that much more time is needed before normal school routines resume throughout Hokkaido.
Recovery operations from a blackout throughout the entire island of Hokkaido — the first of its kind ever to hit the northern island — have been reported. There was steady progress in returning power grid systems to normal.
However, power supplies "have yet to be sufficient," according to officials of the Economy, Trade and Industry Ministry, who called on Hokkaido residents to conserve electricity by reducing their usual level of power consumption to a target of 80% starting September 10.
The period of electricity conservation is expected to last at least one week, according to the officials, since considerable time is needed before power services are restored completely.
Click here to read the article in Japanese.