Japan and South Korea Stand Firm in the Face of Provocation from North Korea
Russia's attack on Ukraine has emboldened Kim Jong Un and destabilized Northeast Asia's security environment, realize the leaders of both Japan and South Korea.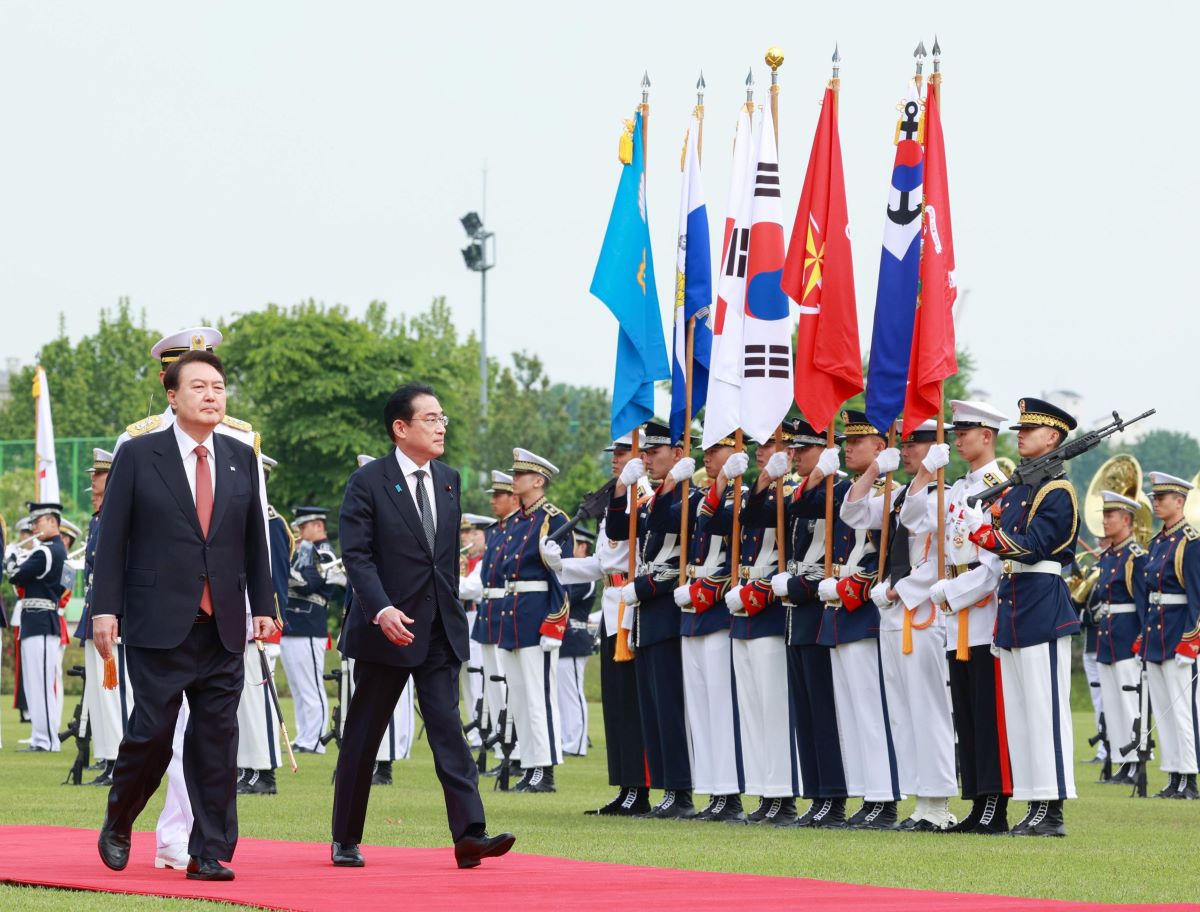 President Yoon Suk-yeol of South Korea and his Japanese counterpart, Prime Minister Fumio Kishida, have decided to put up a united front. "Japan and South Korea are facing a grave security situation in Northeast Asia," Mr Yoon said during a joint press conference with Mr Kishida in Seoul on Sunday May 7.
Prime Minister Kishida said that vigorous diplomatic efforts to improve relations between Japan and South Korea have yielded tangible results. "The situation of the international community surrounding us is making Japan-South Korea cooperation ever more essential," he added.
South Korea has also warned that North Korea could conduct its next nuclear test at any time. If that happens "it will be a game changer, in the sense that North Korea could develop and deploy tactical nuclear missiles," according to Foreign Minister Park Jin.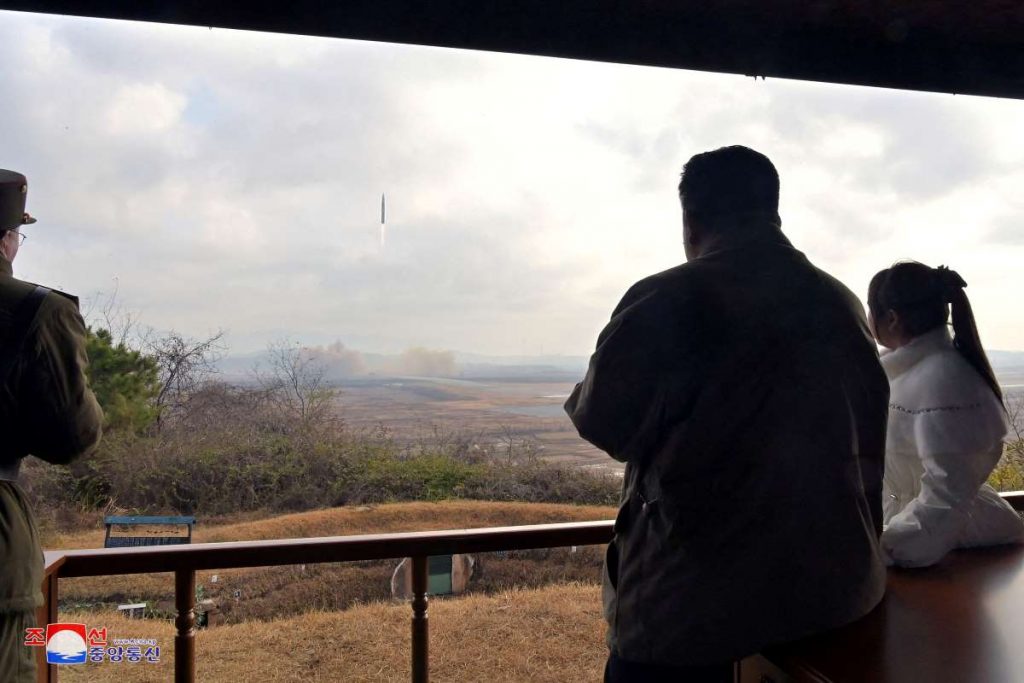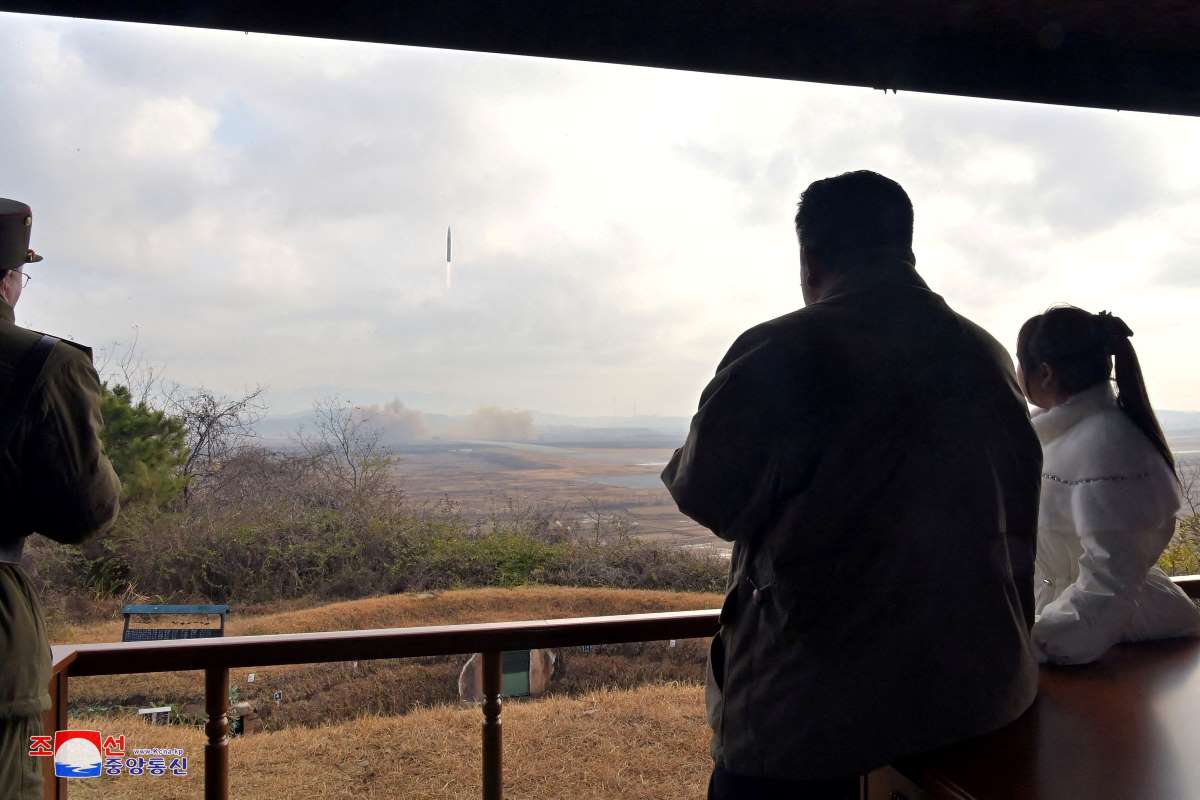 An Emboldened North
Russia's attack on Ukraine has emboldened Kim Jong Un. On May 9, the North Korean leader sent a message of support to the Russian generals commanding a military parade in Moscow's Red Square.
Kim claimed that Russia will prevail in its fight against what he described as "imperialists."
North Korea's state news agency KCNA quoted him as telling Vladimir Putin in a letter: "We send warm wishes to you, the Russian army and the people of Russia for their holy fight to preserve world peace."
Russian propaganda claims that Russia wants a "peaceful" future, and blames the West for sowing the seeds of "hatred and Russophobia."
Provocative Acts
Professor John Nilsson-Wright from Cambridge University is an expert in Korean and Japanese affairs. He says: "North Korea has persistently been a provocateur when it comes to regional security, and I am sure that is likely to continue."
There have been many provocations recently. The White House claimed that North Korea has offered to send weapons to help the Russian army fight against the Ukrainian soldiers defending Ukraine.
Meanwhile, Kim Jong Un has ordered his army to develop "practical and offensive'' capabilities. His sister, Kim Yo-jong has said the region is heading into "serious danger."
Over the past year or so, there have been many tests involving short-range, medium and intercontinental ballistic missile tests by North Korea. Pyongyang is also developing so-called "tactical nuclear assets."
Furthermore, the North has been refusing to answer calls from the South, made on a hotline designed to defuse tensions on their border.
Decisive Response
South Koreans are worried, especially as Kim Jong Un has shown a willingness to take risks. As a result, "around 70% of the South Korean public supports the idea that South Korea should have its own independent nuclear deterrent," notes Professor Nilsson-Wright.
When Yoon Suk-yeol visited Washington in early May, he warned that any attempts by the North Koreans to use nuclear weapons would result in "a decisive and overwhelming response" from US and South Korean forces, "including US nuclear capability," according to the Korea Times.
Joe Biden promised that the United States will send a submarine armed with nuclear warheads to the Korean Peninsula. The sub's deployment is described as a "constant and visible sign of extended deterrence."
In addition, South Korean officials are being invited to join a forum concerned with nuclear and strategic planning called the Nuclear Consultative Group, or NPG. This was announced by the two presidents in a document which further reinforces their continued alliance, entitled the Washington Declaration.
Quid Pro Quo
According to Professor Nilsson-Wright "the United States has given a guarantee to South Korea that it will provide an extended deterrence framework. And in return Korea has also given a commitment that it will remain a member of the non-proliferation treaty."
He notes that in January this year, President Yoon himself implied that there is a chance that an independent South Korean nuclear deterrent is a possibility. "So this is a very important declaration, as it effectively says that South Korea will not go down the route of considering developing its own nuclear weapons."
Professor Nilsson-Wright adds: "The United States is concerned about the prospect of an arms race in the region, with other countries ー perhaps even including Japan ー being tempted to develop their own nuclear weapons."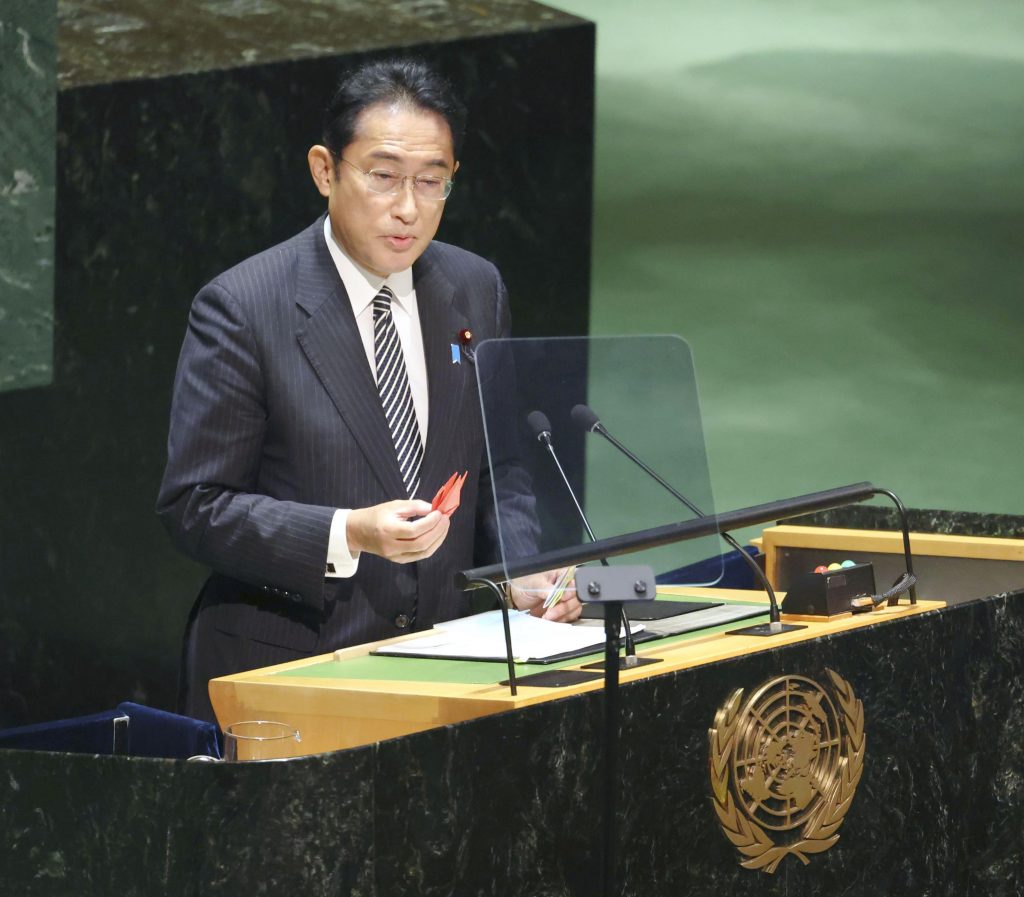 Japan's Perspective
Under Prime Minister Kishida, it is unthinkable that Japan would develop a nuclear weapon. It is the antithesis of his policies. And as the current president of the G7, Mr Kishida has vowed to lead the world away from the risk of nuclear war.
Nevertheless, there is a possibility that Japan could join the Nuclear Consultative Group with South Korea at some stage.
"The Washington Declaration is an agreement between South Korea and the United States. But this does not rule out Japan's participation," the South Korean leader said, according to the Korea Herald.
In Professor Nilsson-Wright's view, trilaterlizing the NCG is an "inherently rational" idea. Nonetheless, it would rankle politicians in South Korea's opposition parties. Many in the opposition are already negative about the recent rapprochement with Japan.
Such misgivings have not prevented South Korea and Japan from resuming their bilateral security dialogue. Ryo Sakai, chief of staff of the Japanese Maritime Self-Defense Force, told reporters "the time is ripe for taking steps toward repairing relations."
Deeper Collaboration
There are several significant areas in which Japan and South Korea could further deepen their cooperation. They could, for example, share real-time information on North Korea's ballistic missile tests. Furthemore, the South Koreans could insist that North Korea's leaders provide a proper response to demands for the release of foreign abductees. A number of Japanese citizens and other foreigners were abducted by the North in the 1970s and 1980s.
Tokyo also wants a promise that the South Korean military will never again launch so-called "friendly fire" attacks on Japanese targets. In 2018, a South Korean warship carried out a combat radar lock-on of a Japan Maritime Self-Defense Force patrol plane.
The incident caused a diplomatic storm and remains a point of contention between the countries. It is likely to be raised when officials meet on the sidelines of the Shangri-La Dialogue in Singapore in June.
Yoon in Hiroshima
The most visible sign of rapprochement between South Korea and Japan will come when President Biden holds his third trilateral meeting with their leaders. Currently, this is scheduled to take place in Hiroshima later in May. It will take place alongside the summit for heads of government of the Group of Seven major economies, which Japan is hosting.
South Korea is not a G7 member, but Mr Kishida personally extended an invitation to President Yoon. It is an offer described by the South Korean presidential office as "a positive move."
Professor Nilsson-Wright takes the view that Yoon Suk-Yeol has gone "out on a limb" to rebuild ties with Tokyo. And that the president therefore expects certain compromises from Japan in return.
"There's an appetite on the part of Washington to see closer ties between its two most important bilateral allies. And I think there is also a recognition in Tokyo that with Seoul having made such an important concession (on the nuclear issue) it's in Japan's interest to try to consolidate the relationship."
RELATED:
Author: Duncan Bartlett, Diplomatic Correspondent
Duncan Bartlett is the Diplomatic Correspondent for JAPAN Forward and a Research Associate at the SOAS China Institute. Read his other articles and essays.