INTERVIEW | Richard Lawless on New Nuclear Developments in Northeast Asia
If South Korea restarts a nuclear weapons program, "The pressure on Japan would be very strong" said former US Deputy Undersecretary of Defense Richard Lawless.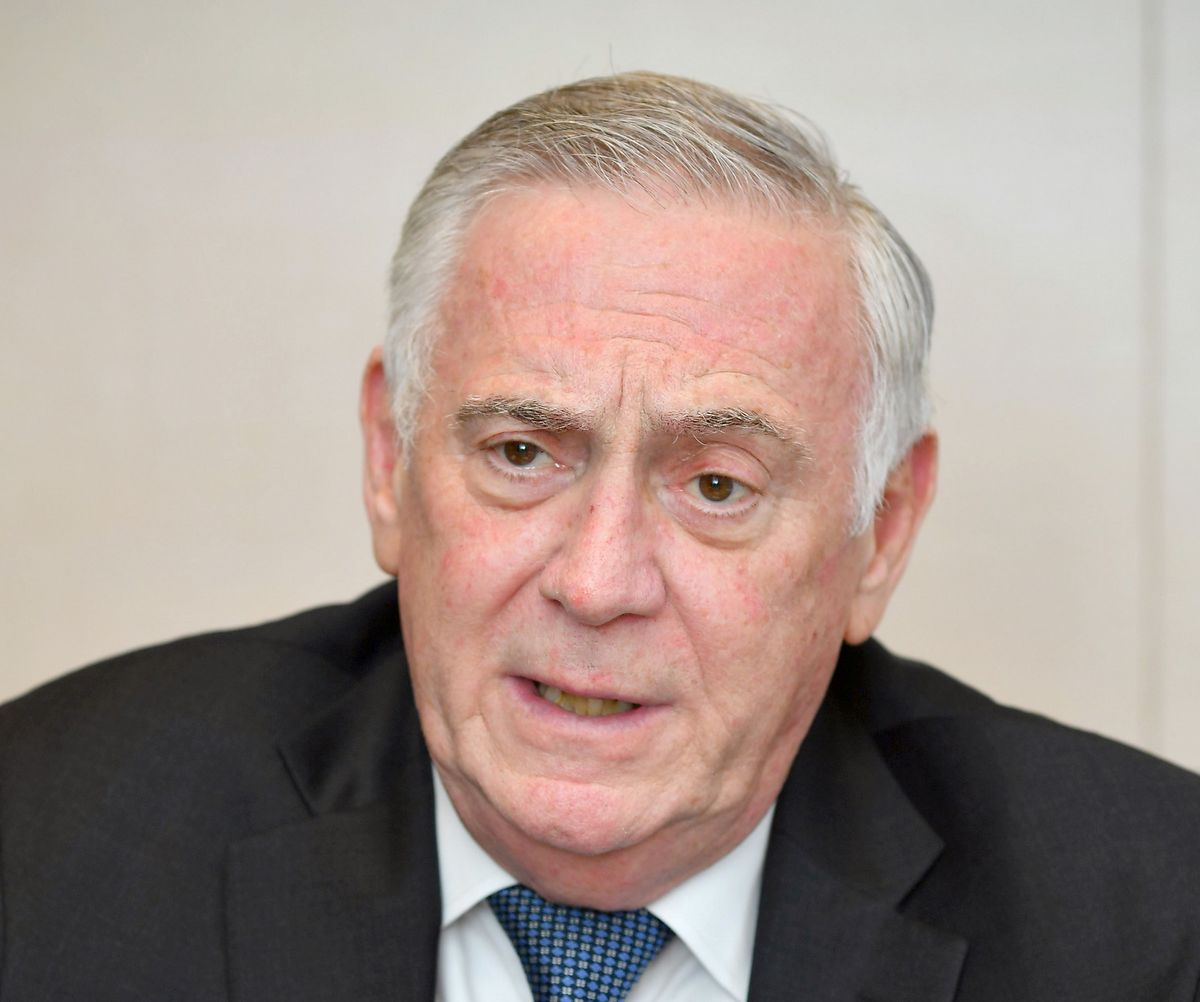 Richard Lawless was in Tokyo on March 24, when he sat down with The Sankei Shimbun and JAPAN Forward in an exclusive interview. The former United States Deputy Undersecretary of Defense for Asia and Pacific Affairs in the George W Bush administration responded to questions and offered his perspective on Northeast Asian regional security issues.
Mr Lawless noted that given the threats from North Korea, the Yoon Suk-yeol government of South Korea is "eager to improve nuclear deterrence more than before." However, he said he had reminded his counterparts in South Korea that if South Korea proceeds with restarting its own nuclear development program, "Japan will have no option but to have its own program."
Park Chung-hee In the Background
Going back to the 1970s, South Korean President Park Chung-hee (also Pak Chung-hee) had a plan for a covert nuclear weapons program. As a US Central Intelligence Agency (CIA) officer at the time, Lawless also participated in intelligence activities to come up with an approach that kept the Park (Pak) administration from proceeding with the plan.
In January, the issue resurfaced as President Yoon expressed concern about the deteriorating security environment on the Korean peninsula. He referred to a potential need for "our own nuclear weapons" which caught international attention.
When Mr Lawless visited South Korea in March before coming to Japan, he met with South Korean government officials. Among other things, they exchanged views on Yoon's January statement.
Mr Lawless noted that Yoon's statement has the backing of public sentiment. Opinion polls indicate 70% of the South Korean public are "concerned about the North Korean nuclear threat and favoring the development of nuclear weapons again."
"[North Koreans] have a greater nuclear capability than ever before," Lawless pointed out. "The threat to South Korea itself is very real and tangible."
"More importantly," Mr Lawless added, "for South Korea, [North Koreans] are demonstrating the ability to have what we call tactical nuclear weapons, high performance, which have the ability mainly to threaten [South] Korea.
In the South, he said, "There is a sense of unease or a sense of concern that the US deterrent may not be sufficient."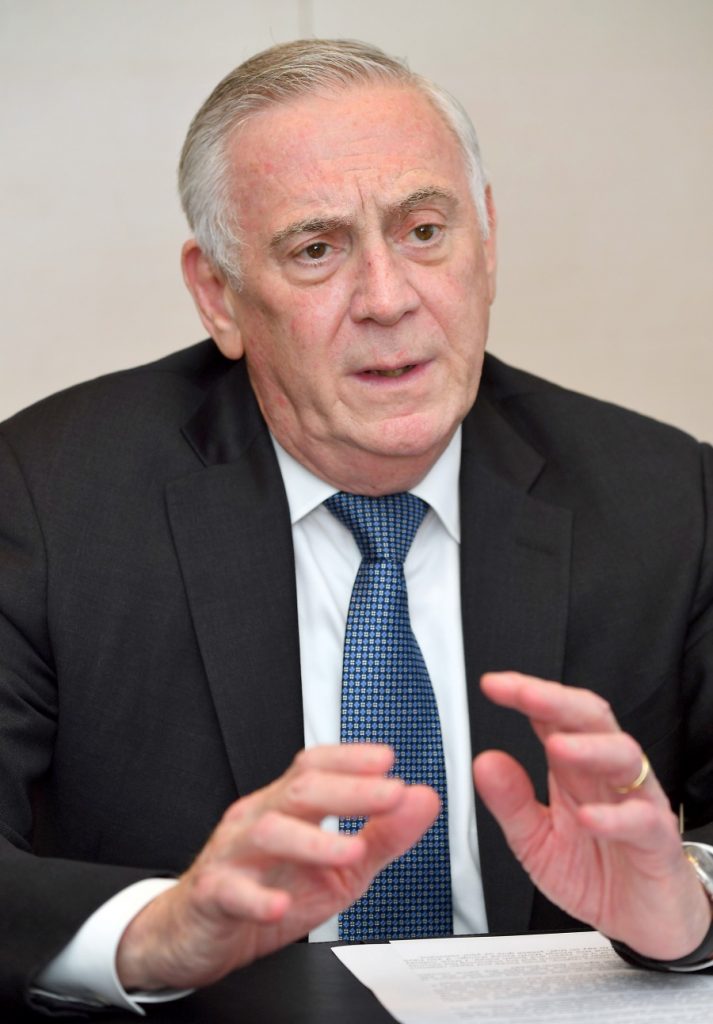 America's Nuclear Deterrent
Mr Lawless also recalled the time of the Park (Pak) regime's covert nuclear program in the 1970s. At the time there were US presidential candidates like Jimmy Carter, he said, who publicly announced that they would withdraw the US military from South Korea. "President Park (Pak) had no choice but to develop its own" nuclear deterrent, said Mr Lawless.
At that time, "we were very concerned that if President Park's program was not shut down, the pressure on Japan would be very strong" to develop its own program, he added. "That was a very real concern (for the US)."
Lawless cautioned the South Korean side this time that "If you are thinking about doing this again, you must realize that Japan will have no option but to also have its own program."
The US and South Korea have been holding talks on extended nuclear deterrence. However, Mr Lawless noted, "I don't think those discussions have produced yet the desired result and given President Yoon and his country the level of reassurance that they are now asking for."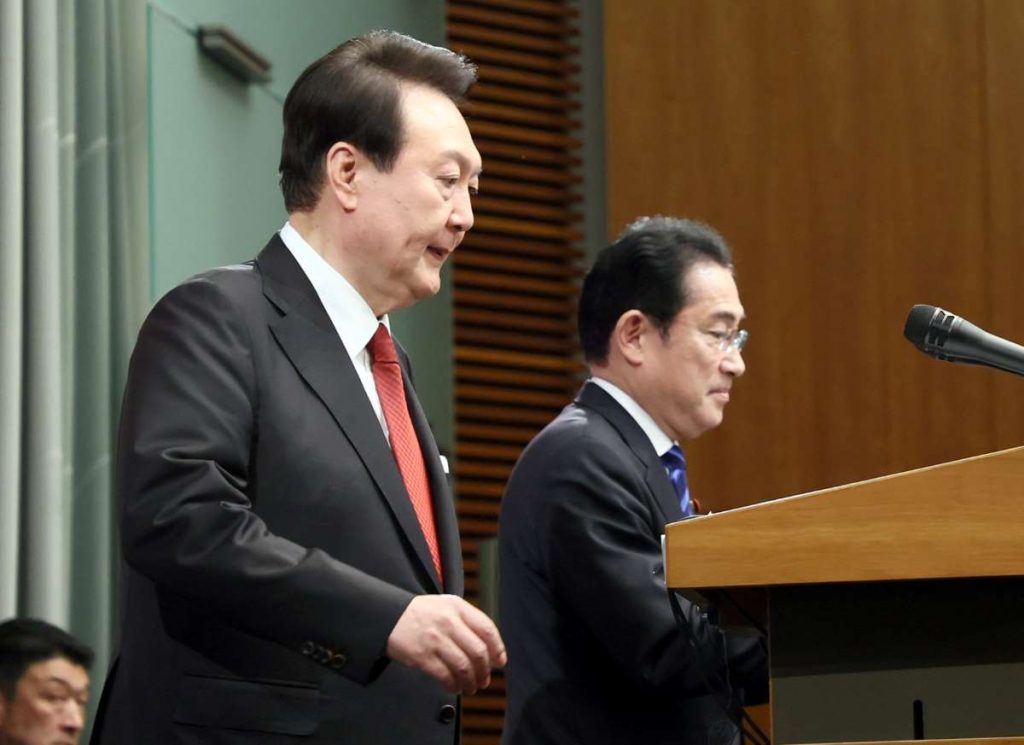 Japan-South Korea Relations
Mr Lawless welcomed President Yoon's visit to Japan in March as the first South Korean president to make the trip in twelve years. As a result of the Japan-South Korea summit meeting with Japanese Prime Minister Fumio Kishida, he said, "I think there is again an opportunity to deepen the cooperation (among the US, Japan and South Korea.)"
At the same time, Mr Lawless was also looking ahead to President Yoon's upcoming state visit to the United States in April. "North Koreans may create some provocation to undercut or undermine the visit of President Yoon. The possibility of a provocation prior to or during the state visit is very high," he said.
"We need to plan for a worst-case scenario of a major North Korean provocation," the former US Defense official and Korean Peninsula expert also added. Then, he analyzed North Korea's situation, saying "Over the next two to three years, it will become much worse.
He also mentioned "We have President Yoon going to Tokyo to meet with PM Kishida. We have him going to the United States to meet with President Joe Biden." Under the circumstances, he added, "North Koreans seem to be very frustrated. They can't get anyone to pay attention to them."
RELATED:
(Read the related interview article in Japanese.)


Author: Mizuki Okada