Japan Breaks Into World Theater with Original 2.5-Dimensional Musicals Based on Manga and Animé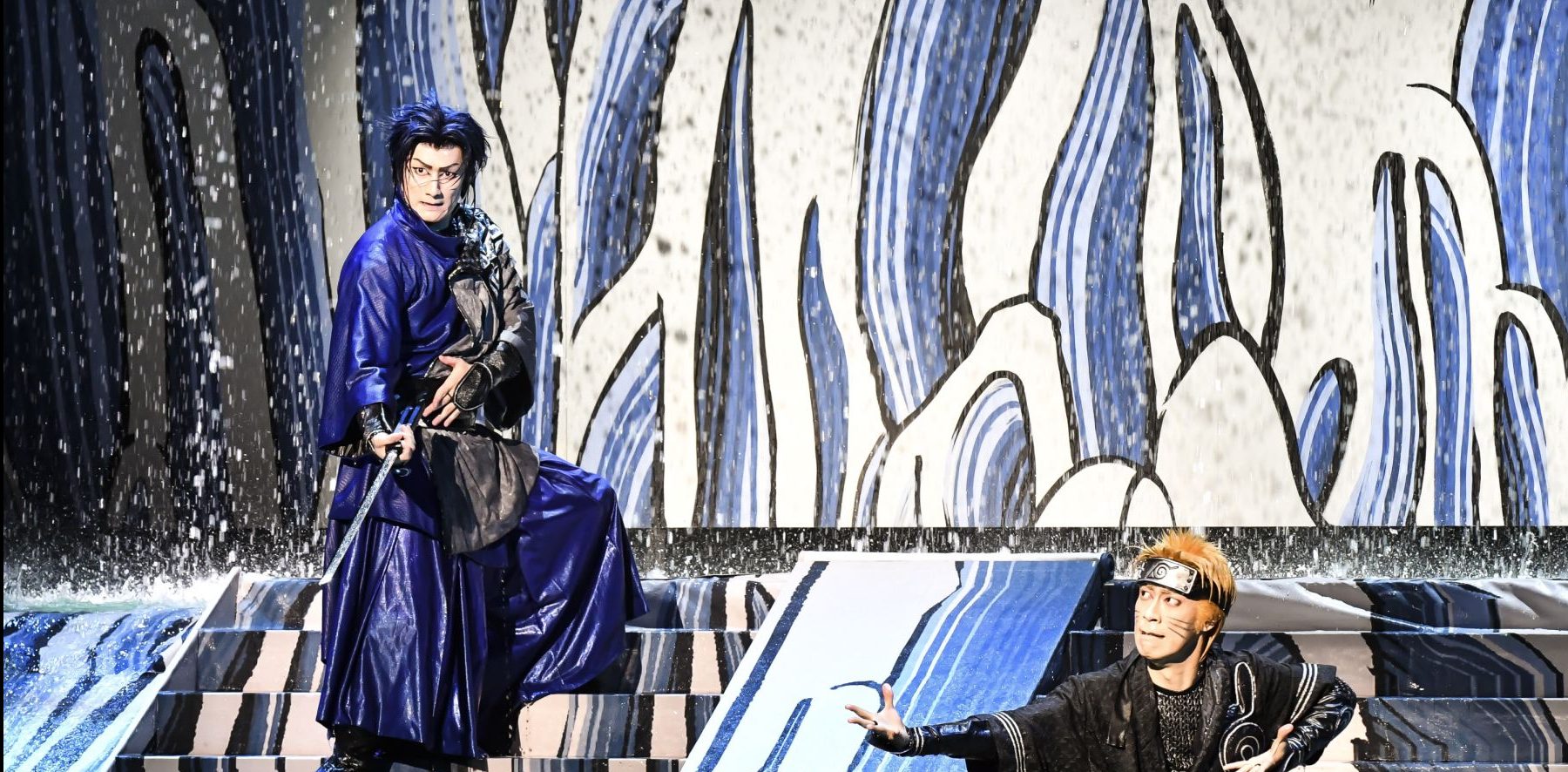 The 2.5-dimensional musicals that originated from Japan, featuring famous television actors, are helping to push a remarkable surge in the popularity of Japanese theatrical arts. Created from animé, manga, and games, "2.5 D" may just become the savior of Japanese theater.
The 2018 market scale of ¥22.6 billion JPY ($210 million USD) represents a nearly-five-fold increase from previous years. With the appearance of figures popular among youth, the genre draws large crowds from teenagers to 30-something youths. As the average age of the traditional theater-going crowd rises, some are saying that, without 2.5-D, there would be no future for the world of Japanese musical theater.
Famous television actors, such as Yu Shirota and Takumi Saito, perform in these musicals with increasing frequency. With the domestic market peaking due to the dynamics of Japan's aging population, taking these shows overseas as licensed "Japanese-original musicals" may be the wave of the future.
New Market Opportunities
"We got tickets!" a 24-year-old woman in Fukushima exclaimed, as a message appeared on her cellphone's screen, confirming her ticket order for the original musical version of the online game, Touken Ranbu. She quickly added: "I've never been able to get tickets before. I heard there were 10 times more requests for tickets than seats available. I'm so happy!"
2.5-D musicals use real actors in live-stage musical performances based on two-dimensional works from manga, animé, and games. Sometimes there are also "straight play" versions, which do not feature singing or dancing.
Directors of this form are well-known for being very particular about the appearance of the sets and actors. Their focus is on visual presentation of the story onstage in order to recreate the source material.
According to the PIA Research Institute, preliminary figures suggest 2018's stage market (including music concerts and performing arts) saw record-high sales, with a 13.3% increase to ¥190.9 billion JPY ($1.76 billion USD). Within these figures, the ¥22.6 billion JPY from 2.5-D musicals represented a 44.9% increase from the previous year.
In 2002, there were 14 performances with a combined audience of about 110,000 people over the year. However, 2018 saw 197 performances with 2.78 million people in the audience. Because of the shortage of stage venues for this type of performance, the city of Kobe invested in a dedicated theater for the genre, beginning in July 2019.
The usual customer base ranges from teenagers to 30-somethings. However, depending on the program, more people in their 40s and 50s may also attend. There is often a notable lively, warm atmosphere at the theater entrance for these musicals, leading one observer from the theater world to admit, "At first we thought they were gimmicky, but now we realize this genre is vital for broadening the support for performing arts culture."
Overcoming Prejudice
Ever since the Shonen Jump series Prince of Tennis took to the stage 15 years ago, 2.5-D musicals have been garnering attention.
At first, customers consisted mainly of young women who reportedly referred to the performances jokingly as "musicals with good-looking guys." However, as time passed, performances became steadily refined and acquired dedicated fans. According to a public relations associate for the Japan 2.5-Dimensional Musical Association, "after about 10 years, they began to be acknowledged as proper musical performances."
The onstage success of famous actors — such as Yu Shirota, Takumi Saito, and Jun Shison — has also brought plenty of aspiring young actors to seek auditions, as these musicals have become viewed as a gateway to success in the industry.
"Young, enthusiastic directors and actors without any prejudices against 2.5-D musicals have come together, resulting in even higher quality productions," he said.
Moreover, the attention of other industries has been attracted to the musicals by the strong sales of DVD and Blu-ray recordings, in addition to the original books on which the performances are based.
Rising Hopes
Overseas, the popularity of 2.5-D musicals is rising. In 2018, for the first time, Touken Ranbu was performed in France, to huge acclaim. In 2019, the musical version of the original manga Shojo Senshi Sailor Moon is touring the United States, with shows selling out one after the other.
Some domestic performances are attracting inbound guests, with as many as 10% of seats being filled by foreign fans. The association also says they are receiving an increasing number of inquiries each year, expressing interest in overseas performances.
There had been a sense of crisis in the Japanese stage industry over the past 10 years. With the shrinking domestic market due to the aging population, the industry increasingly felt it was necessary to develop original Japanese works that could compete with foreign productions such as Broadway musicals.
Unlike manga, animé, games, and the like, 2.5-D musicals are licensed domestically and difficult to copy, minimizing the concern of pirated versions.
Now, this new cultural content is the cause of rising hope and excitement in Japan, as "original Japanese musicals meeting the global-standard."
(Click here to read the original article in Japanese.)
Author: Rei Miyake, The Sankei Shimbun Culture Department