Japan Joins G7 Powers in Strong Sanctions Against Russia
Russia's invasion of Ukraine "shakes the foundation of the world order. It is unacceptable, and we strongly condemn it" ーPrime Minister Fumio Kishida.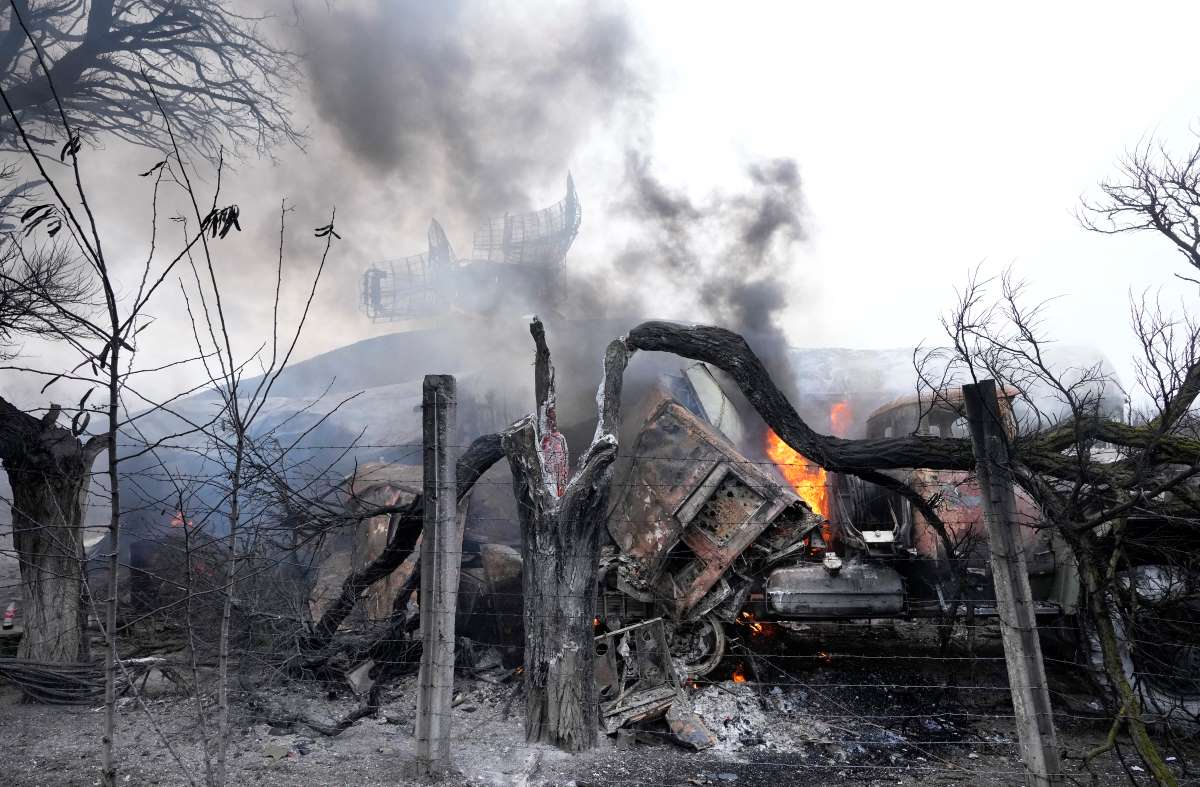 ~~
In a press conference in the morning of February 25, Prime Minister Fumio Kishida announced that Japan will be imposing further sanctions on Russia in response to its aggression in Ukraine.
The steps Japan will be taking include a new package of measures from export controls on high-tech products (such as semiconductors) to a freeze on assets held by Russian financial institutions and a suspension of visa issuance for certain Russian individuals.
"Russia's invasion of Ukraine is a unilateral show of force to change the status quo that goes against Ukraine's sovereignty and unity and is a clear breach of international law," said Kishida.
He continued: "This behavior shakes the foundation of the world order. It is unacceptable, and we strongly condemn it."
Kishida announced the measures hours after an virtual emergency meeting with the Group of Seven (G7) leaders at 11 PM JST on February 24, when the leaders agreed to bring "severe and coordinated economic and financial sanctions," for an attack that was "completely unjustified."
The White House reported that the measures include "sweeping financial sanctions and stringent export controls that will have profound impact on Russia's economy, financial system, and access to cutting-edge technology."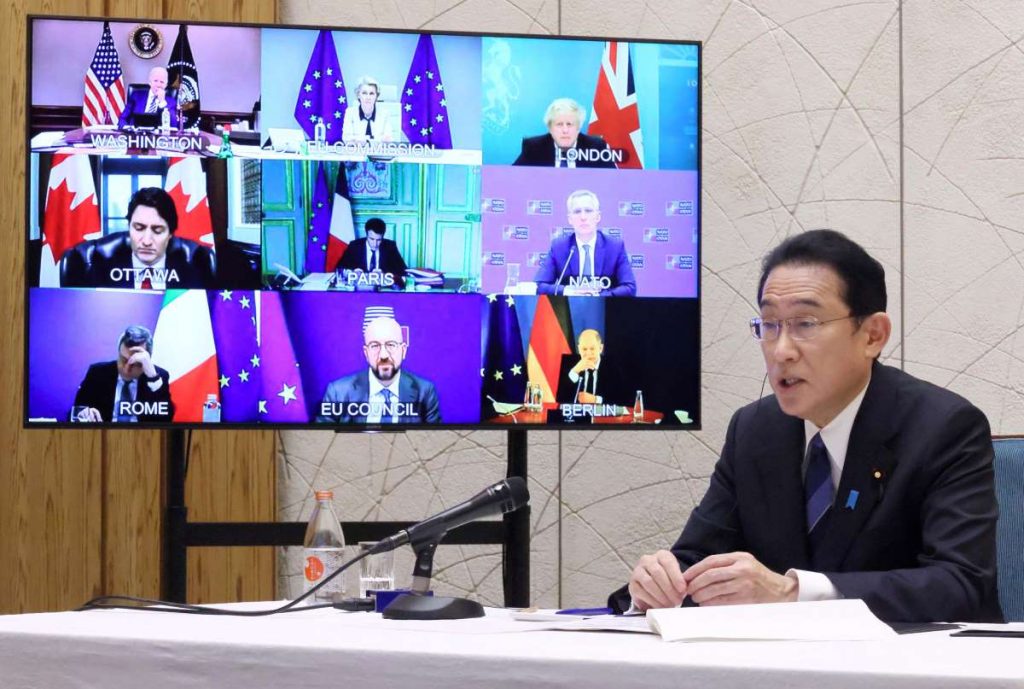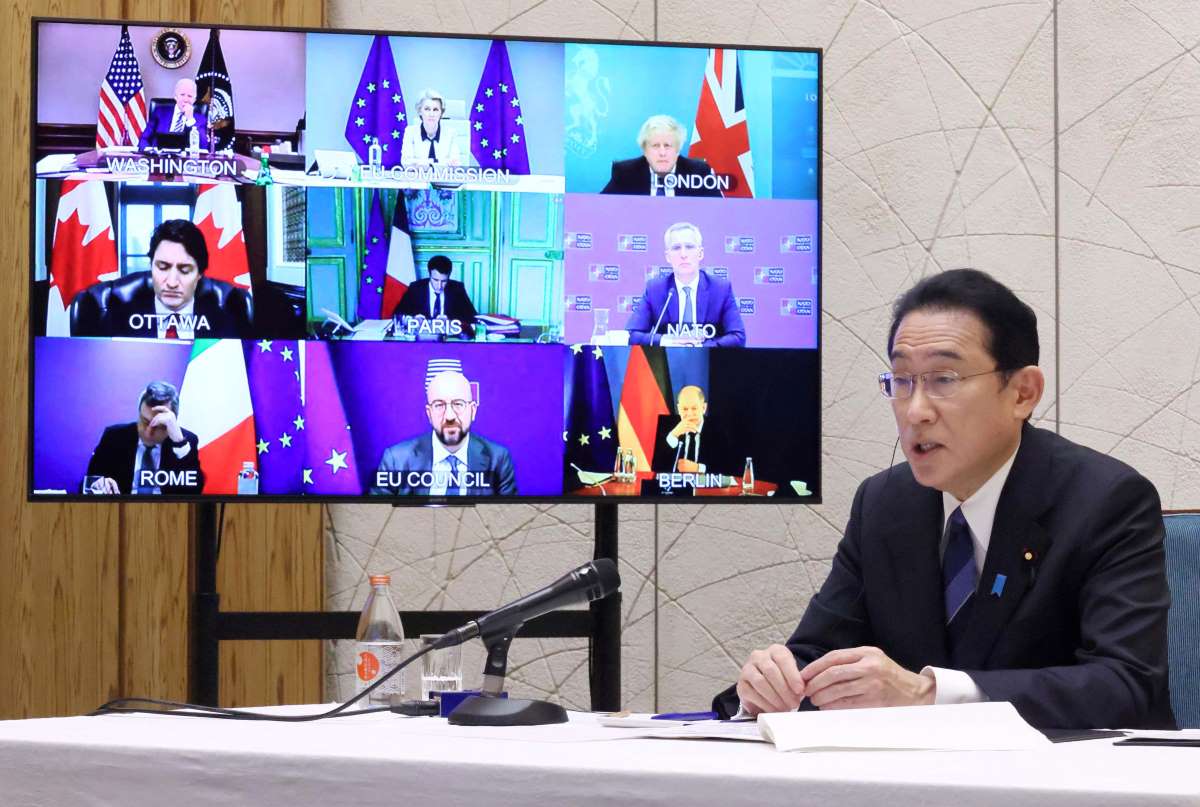 "The unprecedented export control measures will cut off more than half of Russia's high-tech imports, restricting Russia's access to vital technological inputs, atrophying its industrial base, and undercutting Russia's strategic ambitions to exert influence on the world stage," reads the statement.
US President Joe Biden announced a new series of American sanctions on February 24, aimed at crippling Russia's financial system, and the top elites of the country.
The European Union Commission President Ursula von der Leyen defined the attack as "barbaric", and the EU countries agreed to block its banks' access to European financial markets. They amount to what has been described by EU Foreign Policy chief Josep Borrell as the "harshest package of sanctions we have ever implemented."
The sanctions announced by Kishida come on top of the ones already announced by Japan on February 23, when the government banned the issuance and trading of new Russian sovereign bonds in Japan.
The unfolding events are a culmination of tensions with Russia, Ukraine and international leaders kicked off due to a dispute on whether Ukraine should be part of the North Atlantic Treaty Organization (NATO), which Ukraine has expressed interest in being a part of. This has infuriated Moscow, and gave Putin an excuse to continue expanding his control of neighboring regions as he has been doing now for decades, including Georgia in 2008 and Crimea in 2014.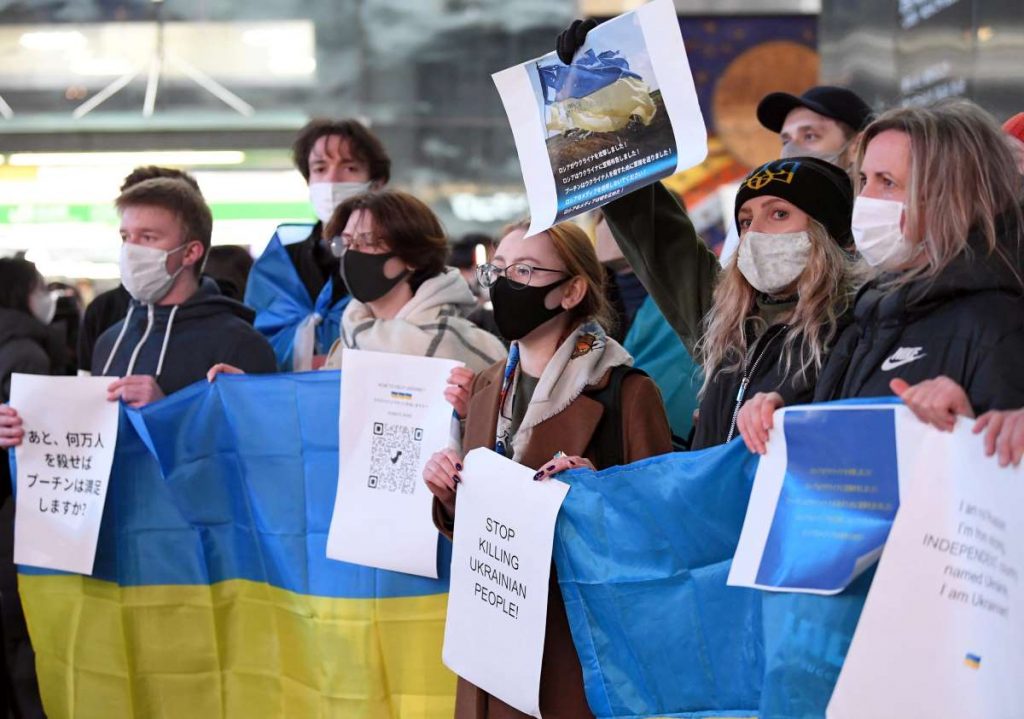 On February 21, Russia's President Vladimir Putin unilaterally approved the independence of separatist regions along the eastern part of Ukraine, cutting them off from the rest of the country. A couple of days later in the early hours of February 24, he authorized a "peacekeeping" campaign in Ukraine, single handedly initiating the biggest military operation in Europe since the Second World War targeting dozens of cities, including the capital Kyiv.
As of the morning of February 25, Reuters quoted Ukrainian President Volodymyr Zelenskyy as saying that over 137 and military personnel have been killed so far in the airstrikes.
Zelenskyy was reported in several international media directing a message to international leaders pleading for help on the evening of February 24:
"I have asked 27 European leaders whether Ukraine will be part of NATO. I have asked directly, everyone is afraid, nobody answers."
'I have asked 27 European leaders whether Ukraine will be in NATO .... Everyone is afraid, no one answers,' Ukrainian President Volodymyr Zelenskiy said in a late night speech https://t.co/Tco566qKpI pic.twitter.com/LZFRh6WM7f— Reuters (@Reuters) February 25, 2022
Direct Ramifications for Japan
The events have impacted the global energy market, with the price of crude oil rising above $100 USD dollars a barrel for the first time since 2014, and the price of European gas soaring due to worries about future supplies.
On this point, Kishida argued that for Japan the "stability of the energy supply is not hindered at this time." He added that he would consider further measures in consultation with international leaders going forward.
The prime minister also explained that the repatriation of Japanese nationals in Ukraine was continuing. As of February 23 the number of applications was reported to be about 120 people.
The unfolding tensions with Russia come on top of the already frozen negotiations regarding Japan's Northern Territories, which were occupied by troops of the Soviet Union in the immediate aftermath of World War II.
Kishida told reporters: "Japan's position is unchanged [on the Northern Territories]." Asked whether the invasion of Ukraine will influence relations with Russia going forward said: "It's not something we can say at this time, so I would like to refrain from commenting."
Commentators have also been quick to notice the parallels between the status of Ukraine vis a vis Russia, and China's claims vis a vis Taiwan.
"This is a very serious situation which doesn't just affect Europe, but also Asia and the whole of the world order," said Kishida.
RELATED
China Stands By Russia Amid International Fury Over Ukraine
[Speaking Out] Russia's Information Warfare over Japan's Northern Territories
Author: Arielle Busetto