Netflix 'Asakusa Kid' Pays Tribute to Takeshi Kitano's Mentor Senzaburo Fukami
This is a movie that successfully explores universal themes of change and compassion through one Japanese entertainer's road to fame.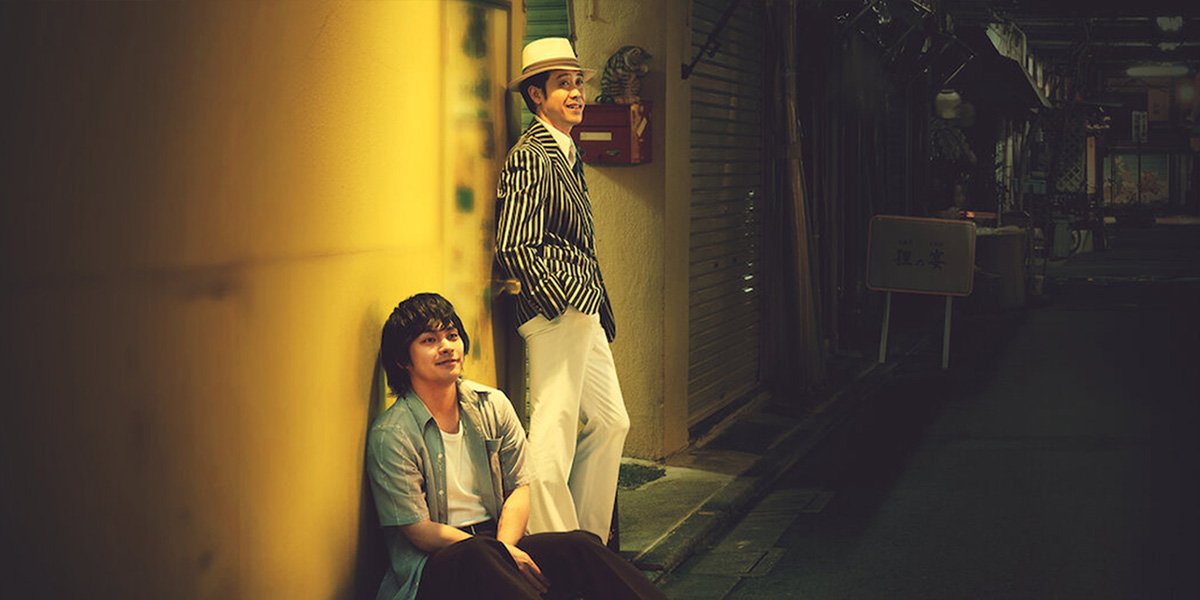 "Asakusa Kid," a Netflix original biographical drama directed by Gekidan Hitori, spotlights the early career of legendary Japanese performer and television personality Takeshi Kitano.
The Netflix film was broadcast worldwide on December 9, when it topped Japan's rankings of the Netflix popular movies of the week.


Who Is Takeshi Kitano?
Takeshi Kitano, better known by his professional name Beat Takeshi, is a Japanese comedian, actor, writer, director, and television personality who has become internationally known.
Born into a working-class family in 1947, he dropped out of engineering college to enter show business. Initially, he worked as a lift boy at Asakusa France-za (currently Toyokan), a famous strip and comedy performance theater.
Takeshi became an apprentice to a legendary entertainer, Senzaburo Fukami, who taught Takeshi tap dancing and comedy.
Later, the young entertainer and his friend Kiyoshi Kaneko formed a famous comedy (manzai) duo called The Two Beats. Takeshi also became the owner of a production company, Office Kitano, which among other projects, launched the TOKYO FILMeX international film festival in 2000.


Behind the Movie's Story
Actor and director Gekidan Hitori, who had been planning on visualizing Takeshi's story for the previous seven years, wrote the script by himself based on Beat Takeshi's autobiography, Asakusa Kid (Shinchosha, 1992).
Gekidan Hitori, a comedian himself, focuses more on Takeshi's journey than his subject's creative process and comedic approach.
Yo Oizumi, a popular Japanese actor, plays the legendary entertainer Senzaburo Fukami, who was called the "phantom Asakusa entertainer," and Yuya Yagira plays the young Takeshi.
Yagira was the youngest actor in history to win the Best Actor Award at the Cannes International Film Festival for Hirokazu Koreeda's Nobody Knows (2004). Yagira deserves massive credit for the physical transformation. It's an achievement for Yagira to make us believe that he is indeed Takeshi Kitano.
The other supporting cast brings a humane approach to the movie. Mugi Kadowaki, who plays Chiharu, a strip-dancer who dreams of becoming a singer, gives charm to the movie.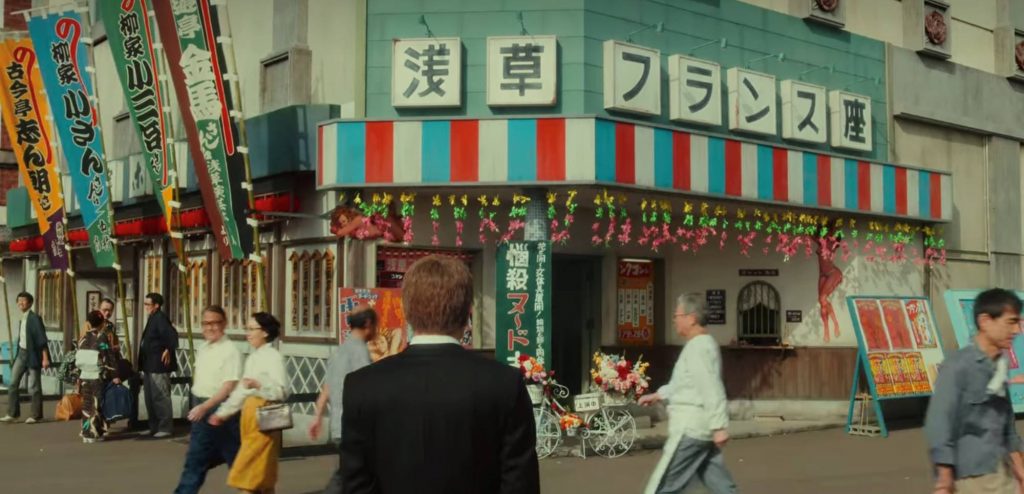 Creating the Story
The story takes place in the splendidly recreated 1970's Asakusa Roku-ku area. Netflix is good at recreating historic cityscapes using their fine CGI (computer generated images) because they are particular about scenography and details.
The first half of the story is set in Asakusa France-za, which was called the "Strip and Comedy Hall of Fame." This is where Takeshi becomes a disciple of Fukami.
Later, Takeshi surpasses Fukami and dreams of taking his talent beyond Asakusa. Many aren't aware of Takeshi's tap dancing background, but it is the origin of the sensational "geta tap" scene in the 2003 movie The Blind Swordsman: Zatoichi, which Takeshi directed.
As television became widespread, comedians started moving from local theaters to the new medium. Although Fukami raised many popular entertainers, he refused to adapt to the changing times and was left behind.
Oizumi perfectly portrays Fukami's compassionate figure, a man who seeks to remain an old-fashioned entertainer. He is seen as someone who hides his pain and sadness to entertain people. He shares Kitano's interest in innovative comedy, but with a greater emphasis on the absurd.


Making Laughter
Kitano is dedicated to understanding what makes people laugh, and Fukami seems happy to pass on some of his knowledge. The movie also depicts the depth of Fukami's influence on his disciple.
In one of Fukami's dialogues, "Don't get laughed atーyou make them laugh," not only became the words that Kitano lived by, but also impacted dialogues that altered the perspectives of Japanese comedians. There are many scenes that show the strong relationship of trust that developed between this master and his disciples.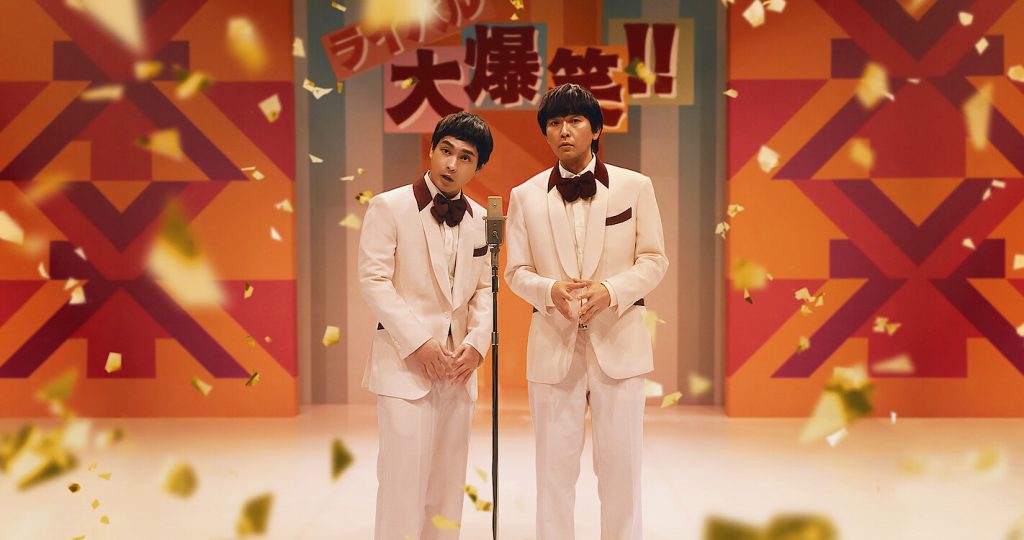 Japanese viewers will definitely find the film heartwarming, as they prefer emotionally expressive movies.
On the other hand, the more Japanese it is, the more difficult it may be for overseas viewers to understand. It is also difficult for many to understand Japanese comedy culture, but in this case the convincing performance by the actors might be able to overcome the gap.


It's About Being Human
The director intentionally does not focus solely on Kitano. Rather, he tackles a deeper exploration of what is human and the impact of the supportive society surrounding Kitano. Unfortunately, if you're expecting a deeper look at Takeshi's creative process, you might be disappointed.
The reproduction of "Two Beat" manzai is a masterpiece. The friendship between the two entertainers is touching, particularly when Kitano gets a shot at fame and becomes the subject of media attention. Meanwhile, Fukami never wavers in his support of Kitano's career.
As much as the film spotlights Kitano's rise to stardom with Kiyoshi Kaneko, director Hitori's screenplay also takes a look at the failing theater business and the misfortunes of Fukami and his loyal wife Mari.
Fukami's outstanding tap dance scene, and the finale when an older Kitano walks through the old neighborhood and theater where he learned his craft and met his first showbiz family, are among the highlights.
Asakusa Kid comes to life as it breaks free of the stereotypical biographies and opens up to magical realism.


Author: Shaun Fernando