[JAPAN LIBRARY] FRIENDSHIP ACROSS THE SEAS / The US Navy and the Japan Maritime Self-Defense Force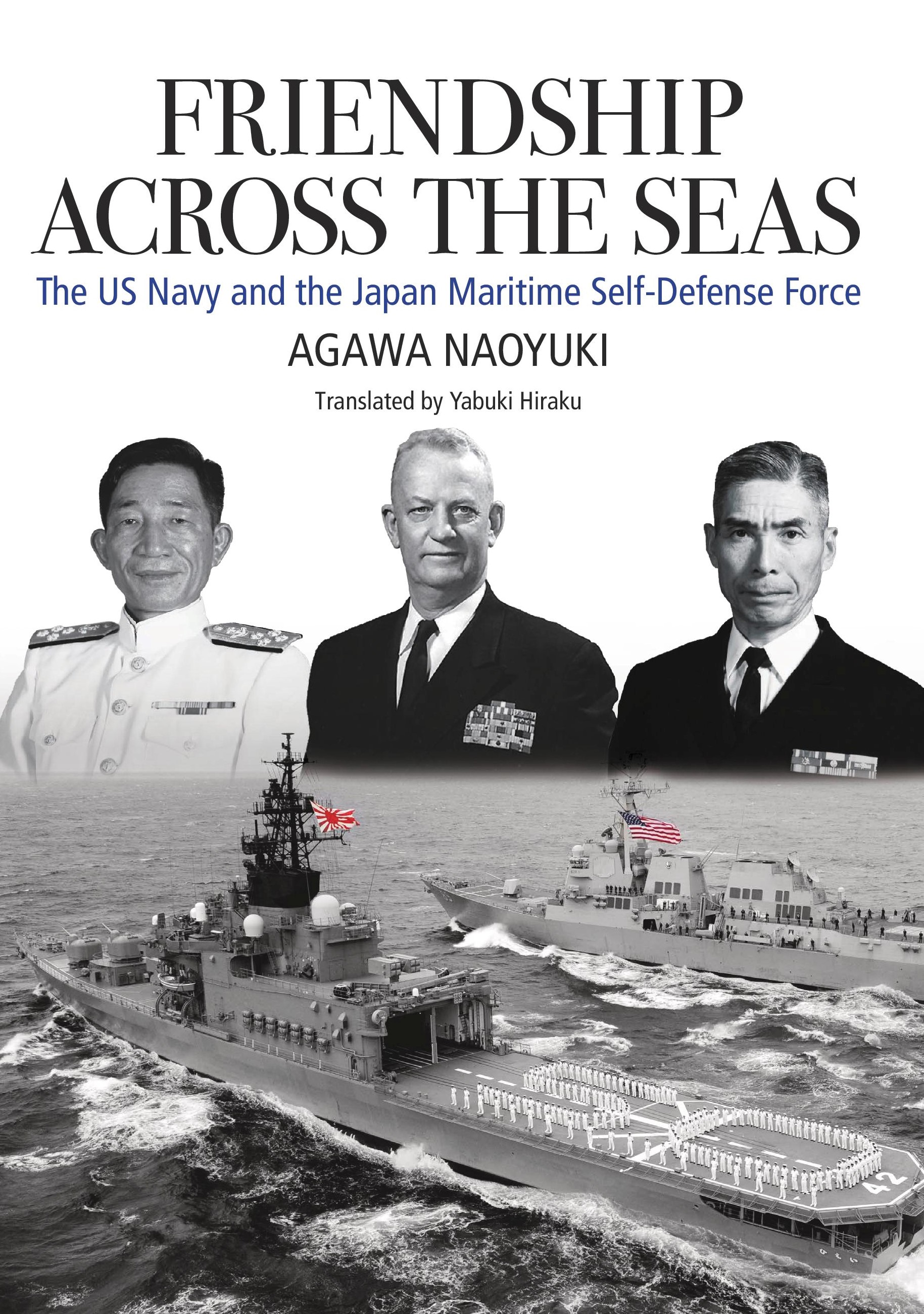 Presented by Japan Publishing Industry Foundation for Culture (JPIC)
This book describes the history of the relationship between the Japan Maritime Self-Defense Force (JMSDF), the heir to the Imperial Japanese Navy (IJN), and the United States Navy (US Navy). The two navies fought each other fiercely on the seas and in the air during the Pacific War. Each found the other a formidable enemy. They came to respect each other in action. Soon after the war, when the Cold War turned hot, they began to work together as allies. With the generous assistance of the US Navy, the JMSDF was established as its counterpart. Doing so was in their respective national interests, but many individual officers and sailors on both sides had mixed feelings about working with their former enemies.
Over the years, however, these two navies have gradually built strong ties, with respect for and trust in each other. This was made possible by conducting countless joint operations at sea. Leaders of the US Navy began to realize that this small maritime force, its actions being restrained in so many ways by domestic politics as well as constitutional and legal limitations, does its job well, is reliable, and can be fully trusted. The JMSDF realized that, in the Asia/Pacific region, there was no other navy with which it shares common interests and values to be allied with. Close to seventy years of accumulated shared experiences have transformed an initially timid and unbalanced relationship into one of, if not the, most successful navy-to-navy partnership in the world.
The maritime alliance between Japan and the United States today is anchored in this history. Numerous admirals, officers, and sailors of the two navies working together have greatly contributed to the stability and prosperity of the Asia/Pacific region for the past seventy years. They are not Nimitzes or Yamamotos, but are nevertheless heroes who toiled hard to bring about this unique friendship across the seas.
About the Author
AGAWA Naoyuki
Professor Agawa Naoyuki currently teaches American constitutional law and history as Distinguished Visiting Professor of Law at Doshisha University in Kyoto. He joined Doshisha on April 1, 2016 upon leaving Keio University in Tokyo. At Keio, he served as Professor of the Faculty of Policy Management (1999–2016), Vice President, International Affairs (2009–2013), and Dean of the Faculty of Policy Management (2007–2009). Professor Agawa served as Minister for Public Affairs in charge of public diplomacy and press relations at the Embassy of Japan in Washington, D.C. during his leave from Keio University (2002–2005).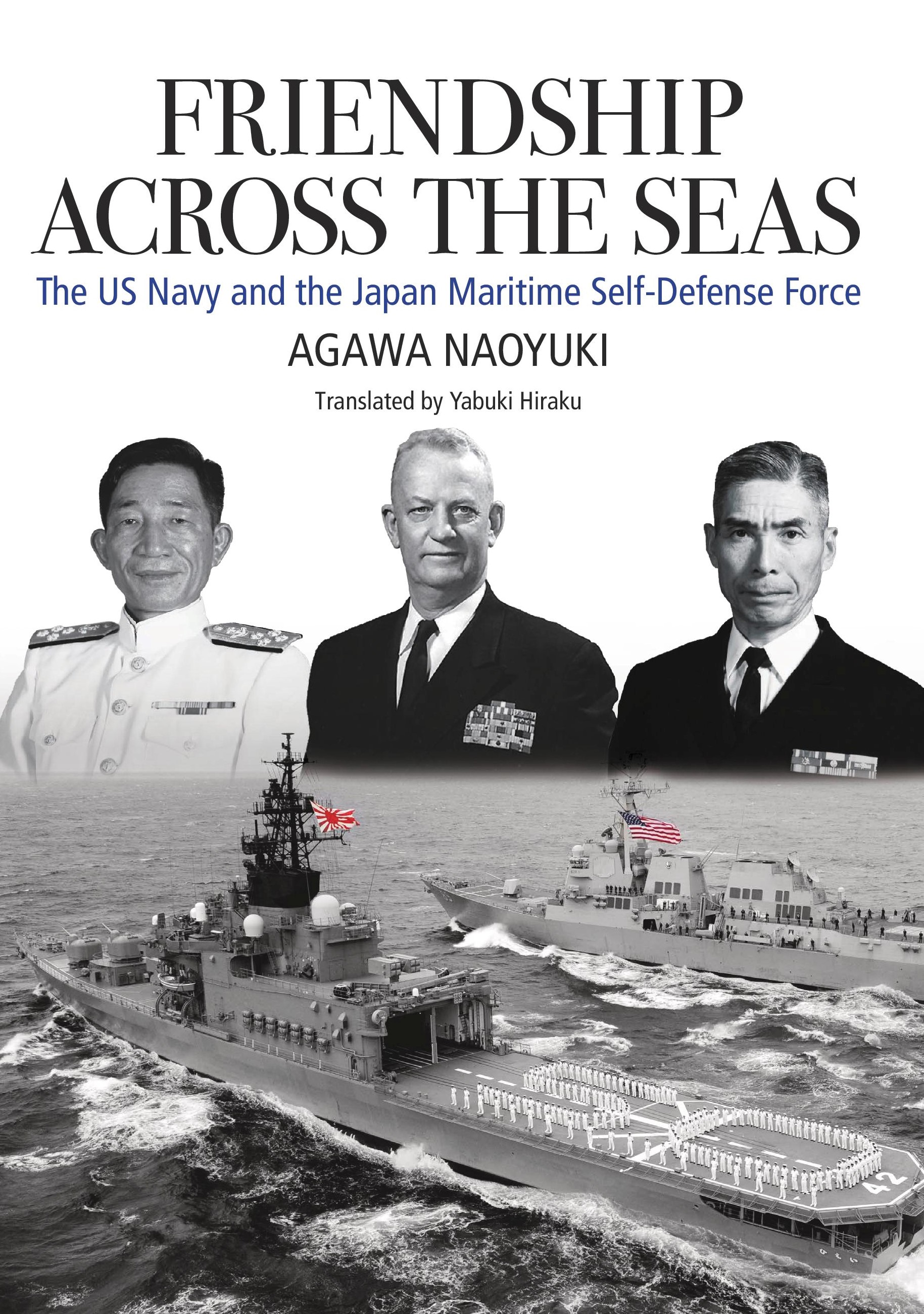 About the Book
Book: Friendship across the Seas / The US Navy and the Japan Maritime Self-Defense Force
Author: Agawa Naoyuki
Translated by Yabuki Hiraku
Published by JPIC | Hardcover | ISBN 978-4-86658-055-5 |
308 pages | 210mm (h) x 148mm (w) | March 2019
Buy the book here.
Presented by JPIC