Japan Relaxes International Travel: What You Need to Know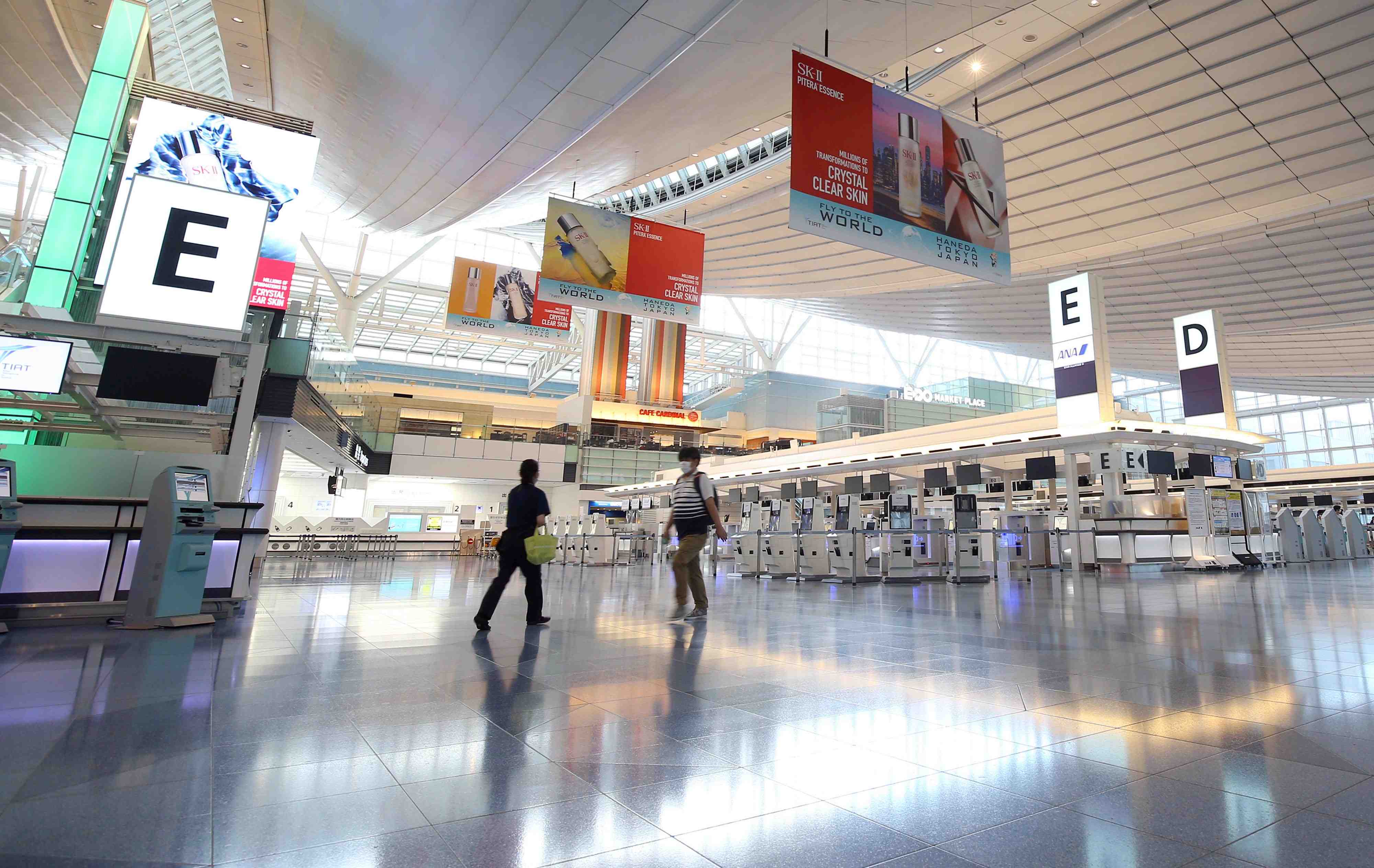 Prime Minister Yoshihide Suga announced a further relaxation of international travel restrictions following a Cabinet meeting on October 30. Under certain conditions, Japanese citizens and foreign residents in Japan will be eligible for re-entering the country after short travel abroad without having to undergo two weeks of quarantine, which had been mandatory until now.
With the advent of the flu season and many foreign countries closing down as they are overcome by new waves of COVID-19, many will be concerned about what might be involved if they embark on international travel in the next weeks and months.
We unpack some of the questions and concerns regarding this new norm and the COVID-19 situation in Japan.
What did the government announce on October 30?
The government announcement had been in the works for some time. Starting November 1, all Japanese as well as non-Japanese residents of Japan who are returning from short overseas travel anywhere in the world can avoid the heretofore mandatory two weeks of quarantine — if they follow certain conditions.
This is a step forward in making international travel easier for Japanese nationals and residents reentering the country.
What conditions do people need to abide by in order to avoid the quarantine?
There are three requirements that returnees must meet to avoid the quarantine:
A negative PCR test (details below)

Hand over a two-week plan of who they plan to meet and where they plan to go to facilitate contact tracing, in the event that infections are confirmed.

Refrain from taking public transportation — including trains, buses and taxis — for two weeks.
Do foreign residents have to satisfy additional requirements to enter Japan?
Starting in September, foreign residents entering Japan were required to have a "Letter of Confirmation of Submitting Required Documentation for Re-entry into Japan" or "Receipt for Request of Re-entry" when entering from one of the 152 countries where entry was restricted.
This document is no longer necessary.
However, all foreigners with resident status coming into Japan are still required to undergo a PCR test within 72 hours of boarding their return flight coming back to Japan. If the test results are negative, travelers are asked to obtain a signed form from the medical institution where they took the test in the format specified by the Ministry of Foreign Affairs (MOFA). (The form can be found here.)
Should the medical institution not agree to sign the form for whatever reason, travelers are allowed to present a translation, which includes the information required by MOFA. This entails detailing the identity of the patient, flight information, type of PCR test given, time of the test, and location of the medical institution where the test was taken. (More information can be found here.)
What about people who are neither Japanese nor resident in Japan?
People who fall into another category of traveler to Japan should verify their eligibility to enter Japan before departing for the country. The Japanese government is slowly increasing the number of new visa permitting entry to Japan, particularly in the field of academia and medical workers, to name a few. However, entry permission has not yet returned to pre-pandemic levels.
To give an idea of the slow increase, in September the Ministry of Infrastructure, Land and Tourism registered the entry of more than 10,000 people for the first time since March. There had not been a five-digit number of foreigners entering the country in more than six months.
Entries are increasing particularly, thanks to bilateral agreements Japan is reaching with neighboring countries that have handled the pandemic reasonably well.
Although Japan still enforces spring- and summer-level limitations on the entry of people coming from 152 countries, nine countries have been taken off the list, and bilateral agreements with those countries allow more movement for study abroad and business travel.
The nine countries with eased restrictions are Australia, Brunei, China (including Hong Kong and Macau), New Zealand, Republic of Korea, Singapore, Taiwan, Thailand, Vietnam.
However, prospects for tourist travel are far from being approved. In general, we suggest checking in advance with the appropriate embassy or consulate if you are hoping to come to Japan in the near future.
What about the PCR test upon arrival?
Japan has gradually been expanding PCR testing capacity at airports to allow for the increased influx of travelers. The government has been making widespread use of PCR saliva tests since the loosening of restrictions on arrivals in September and October. Saliva tests deliver results within an hour or two.
The alleged capacity is up to 10,000 people a day, set to increase even further in the coming months. The locations include Tokyo Haneda, Tokyo Narita, and Kansai International Airport.
As of November 2, a new PCR test center has opened at Narita Airport, which can provide the PCR test results in under two hours and process up to 700 people a day.
Before traveling, should I worry about the COVID-19 situation in Japan?
The short answer is no, judging from the current numbers. Japan has seen a stable situation at less than 1,000 new COVID-19 infections around the country for the past couple of months, with Tokyo being the most prominent center of infection.
Yet, even in Tokyo, the number of new COVID-19 patients a day tends to oscillate from the high dozens to the low 200s of patients per day.
People in Japan have incorporated wearing masks and social distancing, and there are some additional restrictions, but otherwise restaurants, theaters, and cinemas are open and operating.
In addition, local governments have been preparing for the spread of more common flu varieties since September, and calling on those demographic groups at higher risk to get flu shots early. The reported incidence of common flu is a small fraction of the annual average at this stage of the season (in tens of cases, as opposed to several hundreds). This is believed to be related to conscientiousness about virus countermeasures, such as wearing masks and sanitizing hands.
What about the "Go To" Travel Campaign in Japan boosting domestic travel?
Recently, in an attempt to support the economy, and in particular the tourism sector, the Japanese government has poured funds into the travel-boost "Go To" Campaign. Although the promotion started in July, the first tangible impacts are being felt only now, as Tokyo was not part of the program until October 1. Since then, Tokyo was added to the regions eligible for travel and accommodation discounts.
The travel campaign could have some effect on the spread of the virus domestically — for example, in the peak season of autumn foliage, many traveled to Hokkaido. As of November 2, Hokkaido had seen a rise to 96 cases in a day, the highest it had recorded since the start of the pandemic.
This suggests that several clusters have formed due to group travel. Local governments will still need to monitor the situation closely to keep the virus under control.
The national government is also drawing up possible preventive measures to implement for the end of the year, to counter the risk of infection when people head back to their hometowns for the holidays.
Author: Arielle Busetto