Japan Should Look for Tourists Beyond Mainland China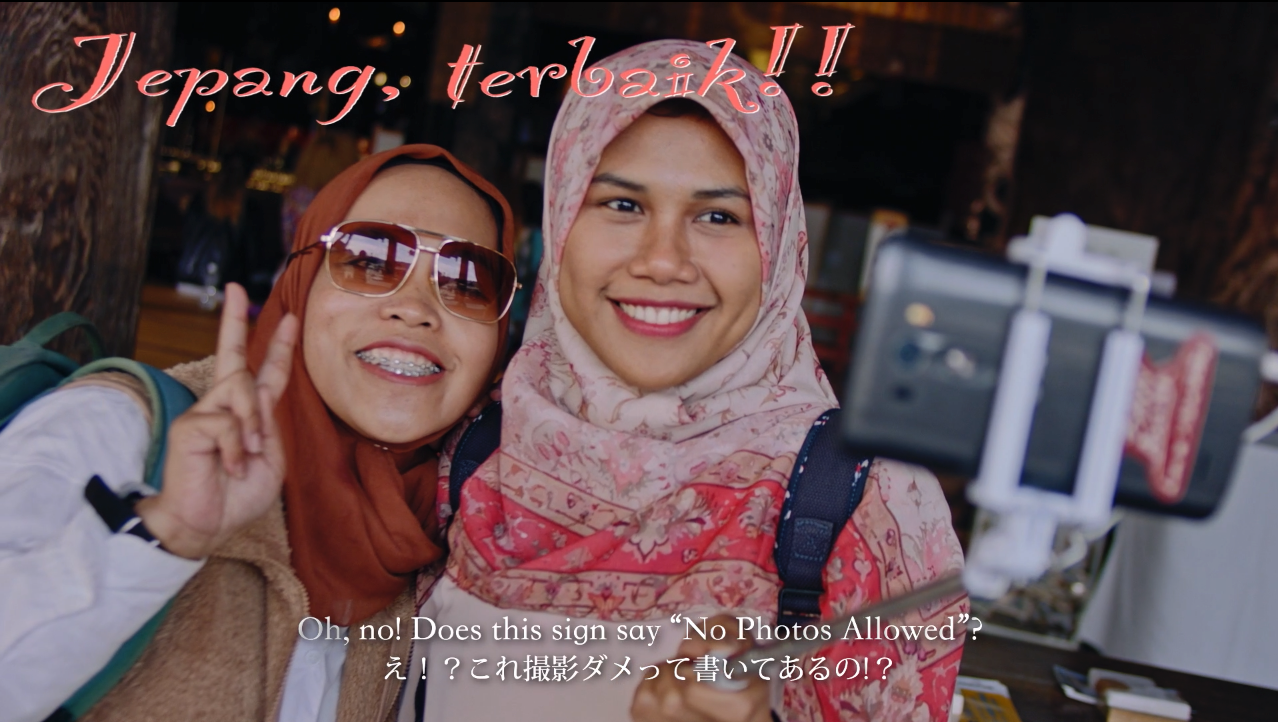 Until the outbreak of COVID-19, tourists from mainland China seemed to be descending in droves on Japanese cities and rural landscapes, armed with selfie sticks and hard cash. While this had set cash registers ringing for many in Japan who depended on tourist revenue, what begs the question now is how far this model can be sustained.
It is estimated that around 9.6 million tourists from China visited Japan in 2019, representing almost one-third of total visitor footfalls. They also spent roughly ¥1.8 trillion JPY ($9.5 billion USD) last year, which was close to 36.8% of total spending by foreign tourists. This is by no means a small amount. It is no wonder that Japanese businesses have benefited from this inflow of tourists from Mainland China.
However, any economy which depends on tourists from any particular country/territory is at risk from political and economic pressure when the relations run foul. This was seen in the case of Taiwan and South Korea, which earned the wrath of Mainland China due to political tensions. In the case of Taiwan, this was seen in the run-up to the election of Tsai Ing-wen as the President earlier this year. In the case of South Korea, tensions were provoked by the installation of a missile battery.
Options for Japan
So, what options are available for Japan?
First, Tokyo will have to look anew at other tourist markets, such as those of Southeast Asia, where Japanese soft power runs deep due to a host of reasons, historical and otherwise.
Second, there are well-heeled tourists from Hong Kong and Taiwan who have an affection for Japan and Japanese products. These tourists should be tapped since they also reduce the threat of political blackmail later on, should the political and economic ties worsen for any reason.
Third, cities like Kyoto are feeling the heat from the influx of tourists, not only from Mainland China. Tokyo should look at promoting other destinations, like Okinawa, given its proximity to Southeast Asia.
Fourth, India could be yet another attractive proposition, given the historical ties between the two countries and the gradual increase in the number of middle class Indians who can afford to travel abroad. India is expected to generate two million outbound tourists by 2020, and this is a figure that Japan should not ignore. Besides, the Indian movie industry, Bollywood, scouts for locales all across the world, and there are some locations in Japan which are picture- perfect.
Fifth, there are markets — like Russia, Australia, New Zealand, and Canada, — which have many well-to-do tourists waiting to immerse themselves in the Japanese experience. Hokkaido could be an attractive destination for tourists from Russia. This will also reduce the tourism burden on Japanese cities like Tokyo, Kyoto, and Osaka.
A New Tourism Roadmap
In the next few years, overdependence on tourists from China could represent a significant challenge for Japanese policy makers. There should also be a new focus on weaning away certain rural parts of Japan from an overdependence on tourists from Mainland China.
Innovative strategies need to be drawn up to lure tourists to Japan from virgin markets. In the case of countries like India, Australia, Russia, and others, it will be important to bear in mind that, unlike the Southeast Asian markets, people in these countries in general have not been accustomed to the Japanese way of life and Japanese mannerisms.
Be that as it may, this COVID-19 scare may well prove to be a boon in disguise for Tokyo. It was in September 2010 that a Chinese fishing trawler collided with Japanese fishing vessels near the Senkakus, and this sent the bilateral ties into a tailspin. Any similar incident has the potential to cause a huge disruption in the tourist inflow from Mainland China.
The Tokyo Olympics, scheduled for later in 2020, provides a good opportunity for Japan to widen its tourism basket. However, Japan will also have to improve signage standards with visitors from across the world. This will be helpful for Japanese businesses and the economy in the long run.
Tokyo will also need to hold tourism fairs in its new markets, and this should involve local — and not Japanese — celebrities. In some countries like India, most people are generally unaware of Japanese celebrities. A case in point could be how the Korean car major Hyundai has roped in Bollywood celebrity Shah Rukh Khan to endorse its products.
Japan will have to employ country-wise strategies when it comes to tourism markets and it will also have to look at emerging markets, instead of already ripe markets. In addition, it will have to localize marketing strategies in dealing with emerging markets like India.
Tokyo should urgently strive to widen its tourist basket; otherwise, it will have the opportunity to repent to leisure. As they say, a stitch in time saves nine.
Author: Dr. Rupakjyoti Borah
Dr. Rupakjyoti Borah is a senior research fellow with the Japan Forum for Strategic Studies. The views expressed here are personal.