[JAPAN SPORTS NOTEBOOK] Bribery Allegations Cast a Shadow Over Tokyo 2020 Legacy
Prosecutors are investigating whether Aoki Holdings, Inc. and Haruyuki Takahashi, a Tokyo 2020 marketing official, engaged in unethical business practices.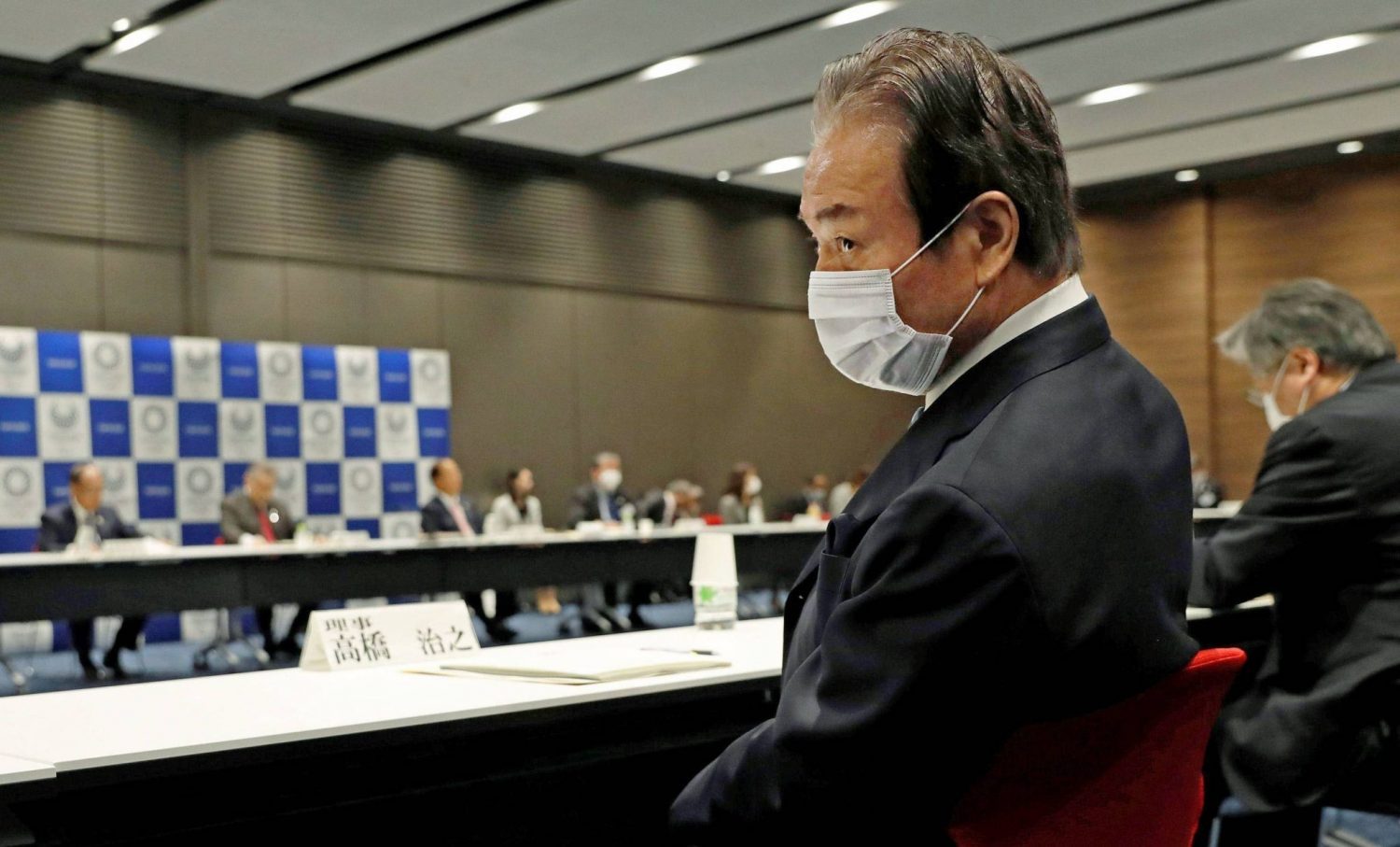 The overall legacy of the modern Olympic Games is tarnished by a slew of scandals ― allegations and documented evidence of corruption, with unethical quid-pro-quo deals and bribery repeatedly occurring in all corners of the globe.
Legal proceedings and courtroom convictions featuring Olympic officials, past and present, have shifted the spotlight away from memories of glorious feats performed at sporting venues. And the Tokyo 2020 Olympics is now in the crosshairs of the Tokyo District Public Prosecutors Office.
Former Tokyo 2020 Organizing Committee marketing division chief Haruyuki Takahashi and three Aoki Holdings Inc. officials, including Hironori Aoki, 83, the nationwide clothing firm's former chairman and founder, were arrested on Wednesday, August 17 on suspicion of involvement in an alleged bribery scheme.
Aoki Holdings has been accused of making ¥51 million JPY ($380,000 USD) in payments between October 2017 and March 2022 to Takahashi, whose home was raided in July in the ongoing probe. Not one or two payments, prosecutors allege, but 50.
And the allegations of corruption are tied to the payments, which were made to a bank account of Takahashi's company, prosecutors claim.
Takahashi, 78, previously worked as an executive for Japanese advertising giant Dentsu Inc., which reels in Olympic sponsors as part of its central role as a power broker in Japanese sports circles.


Takahashi Denies Allegations
Takahashi, who left his post as senior managing director at Dentsu in 2009, contends the received payments were made for legitimate consulting work, according to published reports. He has dismissed the prosecutors' version of events, telling NHK he had "never given special treatment to Aoki regarding the Olympics."
Prosecutors are painting a different picture: That he was paid to influence Tokyo 2020 officials in order to land Aoki Holdings a lucrative contract to sell official Olympic merchandise and clothing. NHK summed up the alleged scheme in an online report's headline: "Arrested exec. mentioned Aoki as Games sponsor before official announcement."
Aoki Holdings became an official Tokyo 2020 sponsor in October 2018.
In essence, prosecutors suspect that Aoki Holdings' then-chief executive who retired last month made Takahashi, in a position of influence on the Tokyo 2020 Organizing Committee since 2014, an offer he couldn't refuse: cash. Or as NHK succinctly reported: "Prosecutors suspect the consulting fees actually constituted a bribe paid in return for favors."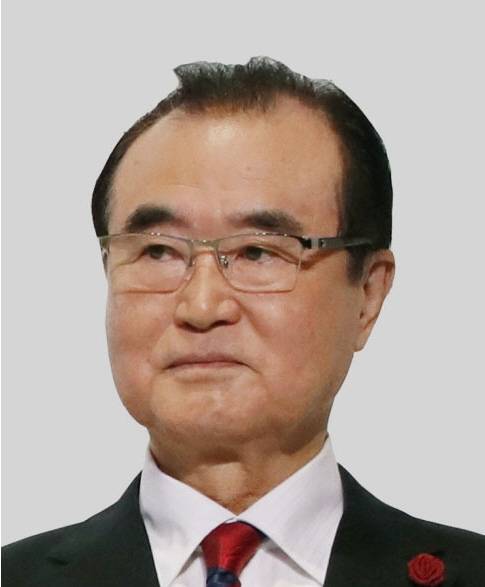 Investigators also recently searched the home of the Aoki Holdings founder and visited the now-defunct Tokyo 2020 Organizing Committee's offices.
The Associated Press summed up the crux of the prosecutors' allegations this way: "Aoki, which produces 'recruit suits' that youngsters fresh out of school wear for job interviews and their first jobs, was a surprise pick to dress the Japanese Olympic team when other nations had top fashion brands designing their athletes' outfits."
Also arrested were ex-Aoki Holdings vice chairman Takahisa Aoki, the now-retired chairman's younger brother, and former company senior managing director Katsuhisa Ueda.
Grabbing the attention of the prosecutors' office is the terms of the financial transaction that linked Aoki Holdings to Tokyo 2020 organizers. Specifically, the amount of the deal (¥500 million JYP, or $3.7 million USD).

Sources claim that figure is less than 50% of the cost that other companies have had to pay for similar deals, Kyodo News reported.
Aoki Holdings designed the official uniforms for Japan's Olympic and Paralympic teams.
RELATED:
Baseball
Blue Jays' Kikuchi Assigned to Bullpen
Toronto Blue Jays southpaw Yusei Kikuchi made 90 MLB starts, including 20 for his current club this season, before he was ordered to work as a relief pitcher.
Kikuchi fell to 4-7 on Monday, August 15 after allowing six runs (three earned) and four hits in 3⅓ innings in a 7-3 home loss against the Baltimore Orioles.
What's more, the Blue Jays fell to 6-14 in games that Kikuchi started this season.
Kikuchi, who played for the Seattle Mariners from 2019-21, made his first MLB relief appearance on Thursday. He worked a scoreless eighth inning in Toronto's 9-2 rout of the New York Yankees, yielding one hit in Gotham. He walked one and struck out a pair of batters.
Speaking to reporters on Thursday, Kikuchi, 31, said he understood that the team felt it needed to give him a new role.
"[Manager John] Schneider had mentioned that this move was the best," Kikuchi was quoted as saying by the Toronto Star, "not just for the team but for myself. I had mentioned the option of maybe going down to Triple-A and staying on a five-day rotation, but Schneider [said that], as of now, the best move for the team and the organization was for me to go into the bullpen and take on a new role."
Kikuchi, who signed a three-year contract with the Blue Jays in the offseason, is 19-31 with a 5.01 ERA in his MLB career. As an NPB pitcher, he was 73-46 with a 2.77 ERA in eight seasons, all with the Saitama Seibu Lions.


Ohtani Has First Four-Hit Game Since June 2019
Shohei Ohtani ignited the Los Angeles Angels offense on Wednesday, August 17, but his 4-for-5 effort was not enough in the hosts' 11-7 loss to the Seattle Mariners.
Ohtani stroked singles in the first and fifth innings, ripped a triple in the seventh and hammered a two-run home run to center off Seattle's Matthew Festa in the ninth.
It was Ohtani's first four-hit game since June 13, 2019.
RELATED:
Surfing
Olympic Silver Medalist Igarashi Qualifies for WSL Finals
Kanoa Igarashi has achieved his goal of qualifying for the World Surf League's Championship Tour finals for the first time.

The men's surfing silver medalist at the Tokyo Olympics last year won his round of 16 duel with Jadson Andre, amassing 15.70 points to the Brazilian's 13.40 in the 10th and final event of the WSL season on Thursday, August 18 in Teahupo'o, Tahiti.
Entering the Outerknown Tahiti Pro, Igarashi was sixth in the Championship Tour standings. His pressure-filled win over Andre and American challenger Griffin Colapinto's loss to Yago Dora of Brazil in an earlier heat (14.94-14.63) secured the Japan-born, California-raised surfer's trip to the finals, September 9-17 in San Clemente, California.
"I really don't know what to say ― this is super emotional to me ― I'm lost for words right now," Igarashi said. "First of all I want to thank Teahupo'o. I've been coming here for so long and spending time with some of the locals and preparing myself for a moment like this, and when that wave came I knew if it was meant to be it was going to happen right there.
"Now, I'm into the top five and heading home."
Based on accrued points in the 10 Championship Tour events, here are the top five spots for the upcoming finals:

1. Filipe Toledo
2. Jack Robinson
3. Ethan Ewing
4. Italo Ferreira
5. Igarashi
RELATED:
Soccer
Struggling Gamba Dismiss Katanosaka
The J.League's Gamba Osaka fired manager Tomohiro Katanosaka after they failed to win for the 10th time in 11 matches, making the announcement on Wednesday, August 17.
Three days earlier, Gamba lost 2-0 to Shimizu S-Pulse, prompting ownership to make a leadership change.
Katanosaka, 51, was in his first season at the helm.

Hiroshi Matsuda, who served as assistant manager under Katanosaka, was appointed the team's new field boss.
Katanosaka, who previously guided the Oita Trinita (2016-21), steering their climb up the J.League ladder from J3 to J2 and then J1, issued an apology after the personnel change was made.
"I hoped to make Gamba strong again this season, building up the players and celebrating many victories together," Katanosaka said in a statement.
"Unfortunately, because of my own shortcomings, I was not able to meet your expectations and could only produce disappointing results."
Gamba have 22 points in 24 matches (five wins, seven draws and 12 defeats).

Vissel Kobe, Urawa Reds Reach ACL Quarterfinals
The J.League's Vissel Kobe and Urawa Reds have secured spots in the Asian Champions League quarterfinals, and both teams' title hopes will be on the line on Monday, August 22 at Saitama Stadium.
Vissel booked a spot in the final eight with a 3-2 win over Yokohama F. Marinos at Saitama Stadium on Thursday, August 18.
The Reds thrashed Malaysia's Johor Darut Tazim 5-0, also at the same Saitama venue, on Friday.
Up next: Vissel vs. South Korea's Jeonbuk Motors and Reds vs. Thailand's Pathum United.
Follow up-to-date tournament action on the Asian Football Confederation's website.


Horse Racing
JRA Hall of Fame Inductee Taiki Shuttles Dies at 28
American-born, Japan-trained chestnut stallion Taiki Shuttle, who won 11 of 13 races during a sterling career in the 1990s, passed away at age 28 at the Northern Lake ranch in Niikappu, Hokkaido Prefecture on Wednesday, August 17. The cause was a heart attack at approximately 5 AM, the Retired Horse Association announced.
The Devil's Bag-sired thoroughbred was trained by Kazuo Fujisawa. Taiki Shuttle gained fame with major victories in Japan, winning the Mile Championship (1997 with Norihiro Yokoyama controlling the reins and Yukio Okabe on board in '98), the Yasuda Kinen (with Okabe in 1997 and '98) and the Sprinters Stakes (with Okabe in 1997).
In France, Okabe guided Taiki Shuttle to victory in the 1998 edition of the Grade 1 Prix Jacques Le Marois, which was first held in 1921.
Taiki Shuttle was named Japan's 1998 Horse of the Year. He was inducted into the Japan Racing Association Hall of Fame in 1999.


Basketball
Japan Men Sweep Iran in Pair of Exhibition Matches
The Japan men's national team defeated Iran on August 13 and 14, 82-77 and 80-58, respectively, in the SoftBank Cup at Xebio Arena Sendai.

The two-day event prepared both clubs for their upcoming 2023 FIBA World Cup Asian qualifier on Thursday, August 25 in Tehran.
Sharpshooter Yutaro Suda paced Japan with 20 points, including 6-for-7 from 3-point range, in the opener. Teammates Yudai Baba and Yuki Togashi added 19 and 10 points.
In the weekend finale, Japan outscored Iran 43-25 in the middle two quarters and took a 59-42 advantage in the final period.
Baba scored a team-high 21 points. Togashi added 12 points and six assists. Makoto Hiejima also scored a dozen points. Japan shot 16-for-25 from 2-point range.
In related news, the Japan Basketball Association announced on Monday, August 15 that head coach Tom Hovasse and associate head coach Corey Gaines, both of whom are Americans, will not accompany the team to Iran. Assistant coach Norio Sassa, the Utsunomiya Brex bench boss, will fill in as head coach for the August 25 game.
JBA secretary general Yasuo Hamatake cited safety concerns for the temporary coaching change. The JBA, he said, has "judged it is difficult to guarantee their 100 percent safety." A related news release mentioned the American government's travel ban for US citizens to Iran.
Japan plays host to Kazakhstan on August 30 at Okinawa Arena.

Briefly…
The WNBA's Washington Mystics opened their best-of-three, first-round playoff series against the host Seattle Storm on Thursday, August 18 with an 86-83 defeat. Backup point guard Rui Machida played 4-plus minutes and scored two points in the Mystics' narrow defeat. …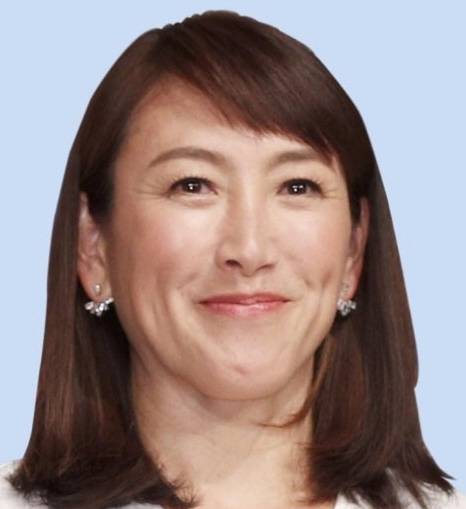 The Japan Tennis Association named retired pro Ai Sugiyama the women's national team coach on August 18. Sugiyama, a former world No. 1 in doubles, will prepare Japan for next year's Billie Jean King Cup, previously known as the Fed Cup. The 47-year-old Sugiyama's new post is a four-year contract, according to the JTA. ...
The WE League, Japan's first full-fledged women's pro soccer circuit, returned to action with the WE League Cup on Saturday, August 20. The cup, essentially a preseason tournament, is set to stage its final on October 1. The 11-team league's second season is scheduled to commence on October 22.


Author: Ed Odeven
Follow Ed on JAPAN Forward's [Japan Sports Notebook] here on Sundays, in [Odds and Evens] here during the week, and Twitter @ed_odeven, and find him on JAPAN Forward's dedicated sports website, SportsLook.