Prime Minister Fumio Kishida Tests Positive for COVID-19
PM Fumio Kishida came down with flu-like symptoms on the evening of August 20, just as he was about to finish his summer holiday.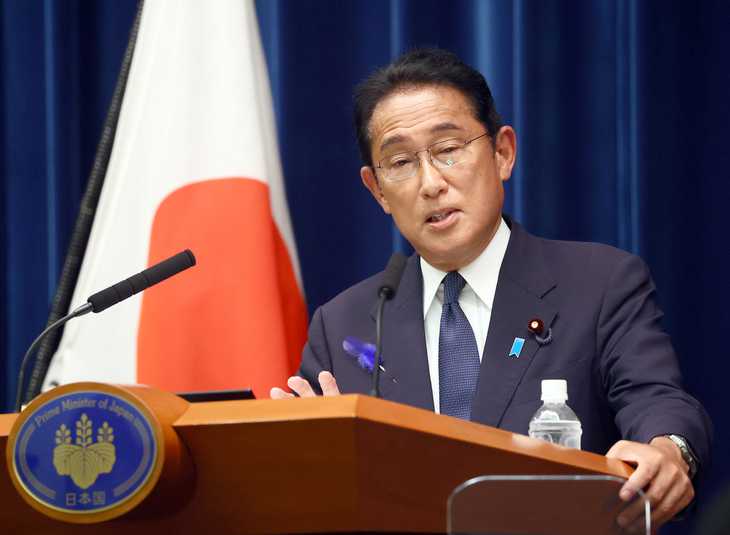 Japanese government authorities announced on August 21 that Prime Minister Fumio Kishida had tested positive for COVID-19.
PM Kishida has suffered symptoms such as coughing and a fever since Saturday evening, August 20. Upon taking a PCR test the following day he was found positive for the virus. This is the first time a Japanese prime minister has been diagnosed with COVID-19.
On Sunday, August 21, the Prime Minister was recovering at the official residence while still presenting symptoms.
Kishida had just received the fourth dose of the vaccine on August 12.

Recovery Plans
A recovery time of 10 days, until August 30, is expected. Kishida's return to online meetings is anticipated as early as August 22, however, according to sources close to the Prime Minister who spoke to The Sankei Shimbun.
There are no plans for an acting prime minister during Kishida's recovery.
PM Kishida was scheduled to travel abroad from August 25, but those plans are being scrapped.
From August 27 to 28 he was expected to fly to Tunisia to participate in the Eighth Tokyo International Conference on African Development (TICAD 8). He was planning to visit the Middle East on the same trip, but that has been postponed.
The Prime Minister is currently considering attending the TICAD 8 conference online.

Close Contacts
Two people have been deemed close contacts to PM Kishida for purposes of vulnerability to COVID-19. They are the first lady Yuko Kishida, and their eldest son Shotaro, who also works as the Prime Minister's secretary.
Kishida was on summer vacation when he was diagnosed with COVID-19. After attending the ceremony for the National Commemoration of the End of the World War II at the Nippon Budokan on August 15, Kishida joined his family to play golf on August 16 and traveled to an onsen ryokan (hot spring inn) in Izunokuni, Shizuoka Prefecture, from August 17 to 19.
The Prime Minister returned to his official residence on August 20 and was scheduled to fully return to work on August 22 when he was diagnosed.
Kishida's diagnosis comes as Japan is experiencing record high COVID-19 cases for several weeks.
RELATED:
Author: Arielle Busetto