[JAPAN SPORTS NOTEBOOK] Damian McKenzie Racking Up a Plethora of Points for Title-Chasing Sungoliath
The 2021 Super Rugby points leader has amassed 20 or more points in five matches this season.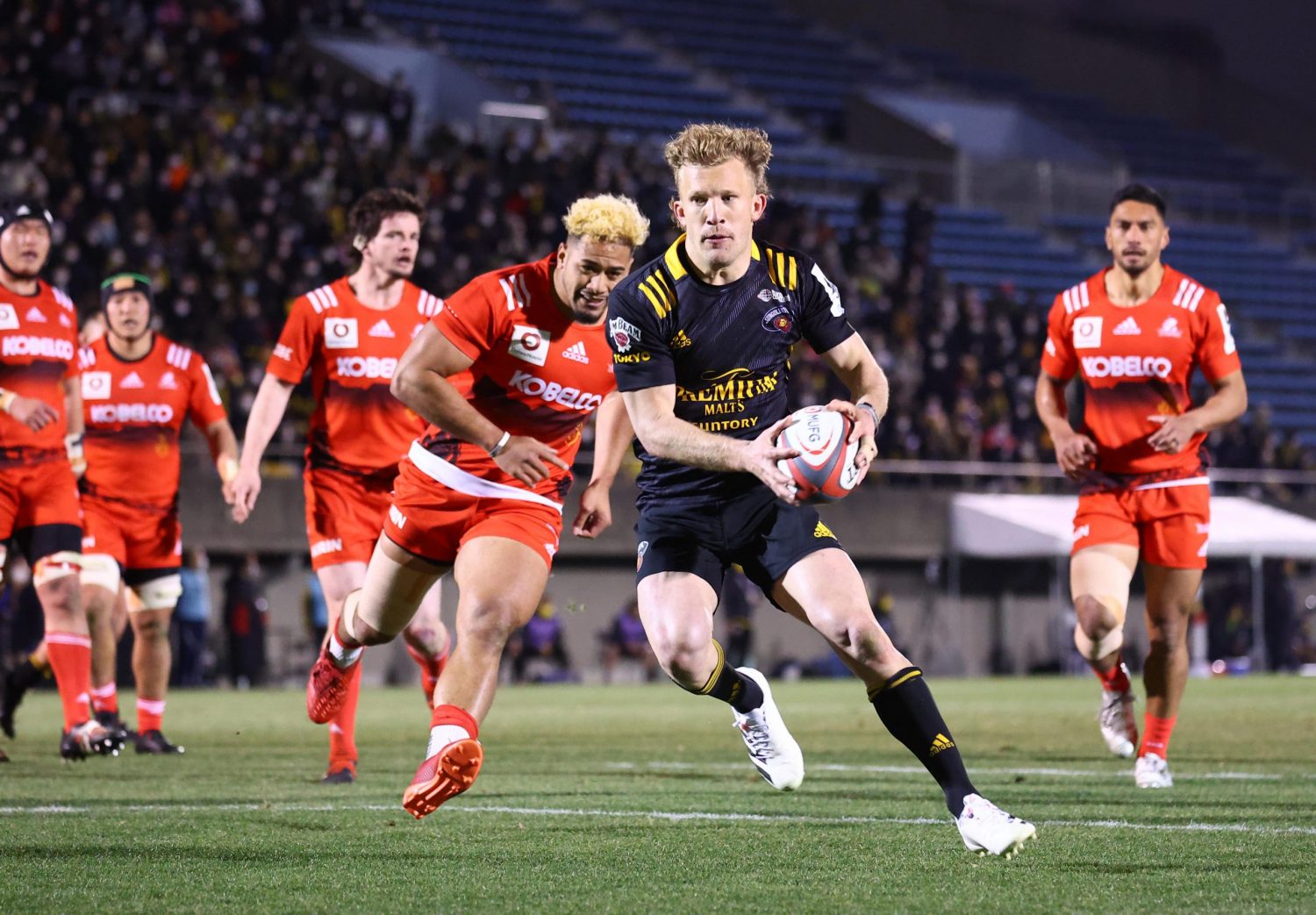 The Japan Rugby League One's inaugural season is days away from reaching the finish line. And before the focus shifts to the playoffs, it's worth noting that Tokyo Suntory Sungoliath utility back Damian McKenzie is the league's most prolific scorer in the 2022 campaign.
The 27-year-old from New Zealand has amassed 188 points through April 24. McKenzie has appeared in 11 of Tokyo's 14 matches entering the penultimate weekend of the season, producing 20 or more points in five of them. His top scoring output of the season occurred against the Kobelco Kobe Steelers on March 4, when he rang up 31 points (three tries, eight goals) in a 56-17 win.

McKenzie, who has earned 40 caps with the All Blacks but missed the 2019 Rugby World Cup due to a knee injury, suited up for New Zealand's Chiefs, a Super Rugby outfit, from 2015-21. In 95 appearances, he amassed 879 points.

Which is why it's no surprise that the versatile, 176-cm veteran is one of the Sungoliath's most important players on offense.

Blessed with elusiveness, speed, strength and an aggressive mindset on the field, McKenzie has scored seven tries and converted 48 goals and nine penalty goals.

Outside back Rikiya Matsuda of the Saitama Panasonic Wild Knights is second in League One in points (168). He has one try, with the majority of his points coming from conversions (44), penalty goals (24) and drop goals (one).
The other player with a triple-digit total in points (101) is Bernard Foley, who suits up for the Kubota Spears Funabashi Tokyo Bay. The Australian has four tries, 21 conversions and 13 penalty goals in seven matches.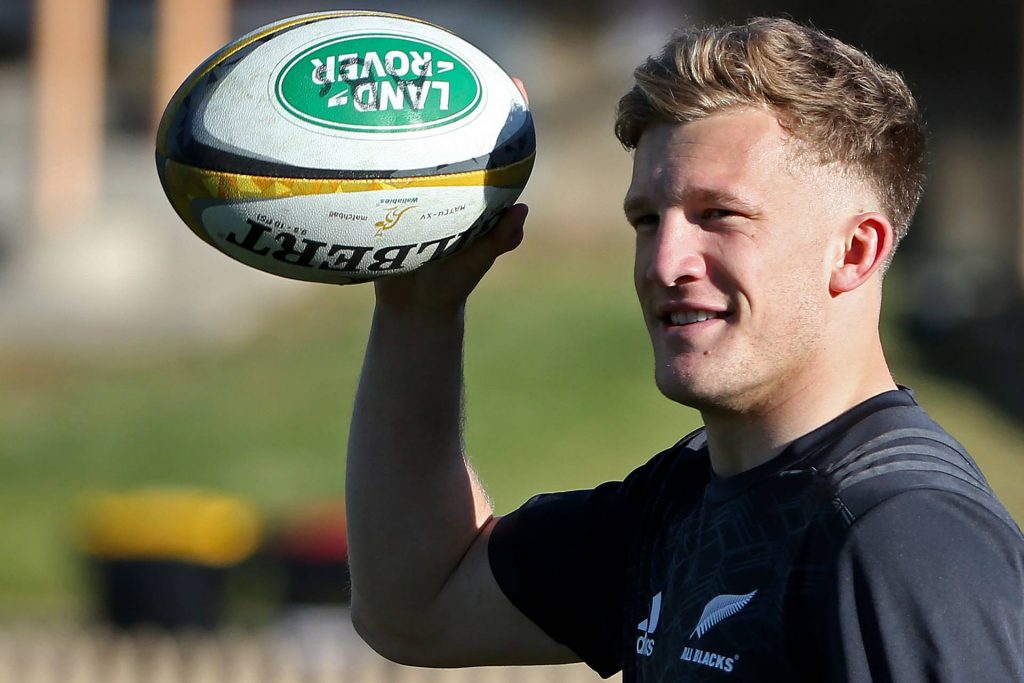 Recently, McKenzie said that he's made a smooth transition to living and working in Japan.
"I've come over here to Japan, I got here in December and I've loved it," McKenzie was quoted as saying by The Associated Press. "Suntory's a great club, the Japanese people are so welcoming, so respectful and we're lucky to have some great foreign lads here as well.
"We've some great Japan staff and management and I really enjoy the rugby. Japanese rugby is getting better every year, the caliber of players is getting a lot better and it's probably a little less physical over here but the speed of the game is really quick."
With McKenzie and other Sungoliath standouts as tone-setters, the title-chasing team has wracked up 30 or more points in 11 matches this season, including a season-high 69 in a 40-point win over the Shining Arcs Tokyo-Bay Urayasu on March 20.


When McKenzie signed a one-year contract with the Sungoliath last November, he was coming off a Super Rugby campaign in which he led the league in points (111).
"I love attacking rugby and I really look forward to playing an exciting brand of rugby," McKenzie said when the announcement of his move to Japan was made.
McKenzie filled a Suntory roster spot vacated by departed standout Beauden Barrett, another player with a long list of accomplishments with the All Blacks.
Sungoliath head coach Milton Haig's club wraps up the regular season on May 7 against Toyota Verblitz at Paloma Mizuho Rugby Stadium in Nagoya, Aichi Prefecture.
League One replaced the Japan Rugby Top League in an overhauled structure, which now has a three-tier system. Previously, a number of players competed as amateurs, whereas now they are required to be professionals.
Emerging Blossoms, Tonga Samurai XV to Stage Charity Match for Tonga
This year's Japan Rugby Charity Match, scheduled to be played on June 11, will serve as a fundraiser for Tonga in the aftermath of the Pacific island nation's tsunami and volcanic eruption. Proceeds from the match will help support reconstruction projects in Tonga, the Japan Rugby Football Union said on Wednesday, April 27.
The match will be held at Tokyo's Chichibunomiya Rugby Stadium.
The Emerging Blossoms, members of Japan's development squad, will face the Tonga Samurai XV, comprised of players from Tonga and Tonga heritage who play for League One clubs.


Basketball
Machida Makes Preseason Debut with Washington Mystics
WNBA newcomer Rui Machida appeared in her first preseason game in a Washington Mystics uniform on Wednesday, April 27. Coming off the bench, Machida logged 18:42 of court time and contributed two points, two assists and a rebound for the Mystics in their 78-66 home victory over the Minnesota Lynx.
She was 1-for-4 shooting and had three turnovers.
Machida, a 29-year-old playmaker who helped lead Japan to a silver-medal finish at the Tokyo Olympics, admitted she had first-game jitters.
"I was really nervous the first time," Machida said through interpreter Miki Takei, according to The Washington Post. "But my teammates encouraged me to play like [myself]. I made a bunch of mistakes. I made a bunch of turnovers and stuff, but, you know, trying to keep getting better. I'm looking forward to playing the next game."
"When I stepped on the court, [the nerves] just disappeared," she added.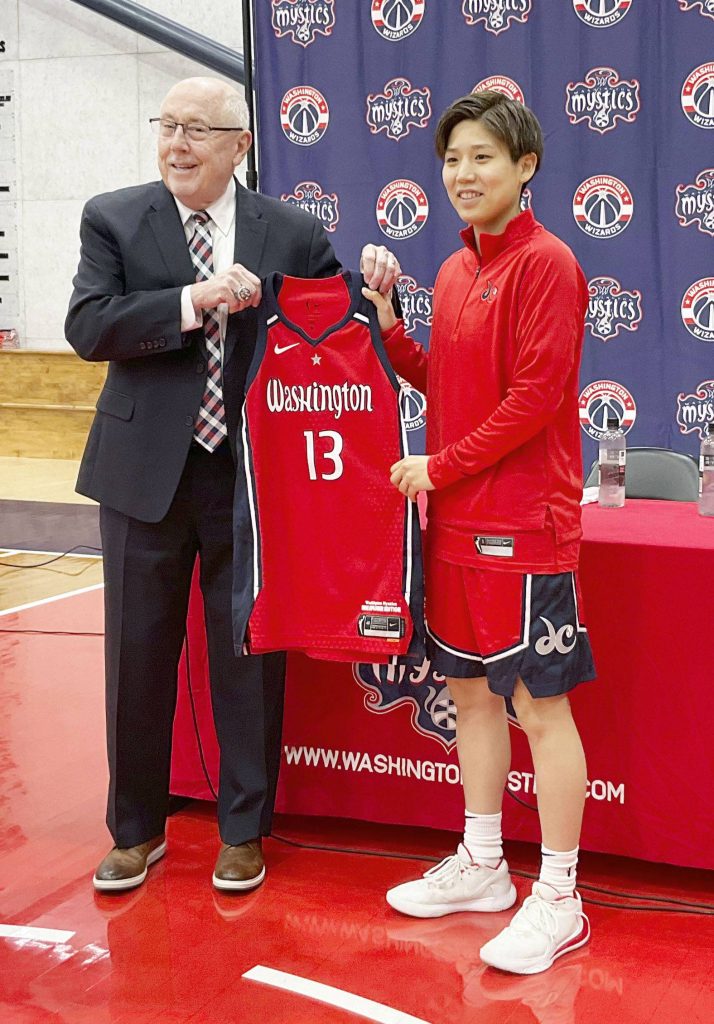 In the Tokyo Games last August at Saitama Super Arena, Machida had 18 assists against France, an Olympic women's single-game record, in the semifinals.
The Mystics were set to wrap up their preseason with a game against the host New York Liberty on Saturday.
Washington opens the regular season at home against the Indiana Fever on May 6.
Machida began her professional career with the WJBL's Fujitsu RedWave in 2011. The pro circuit is also known as the W. League.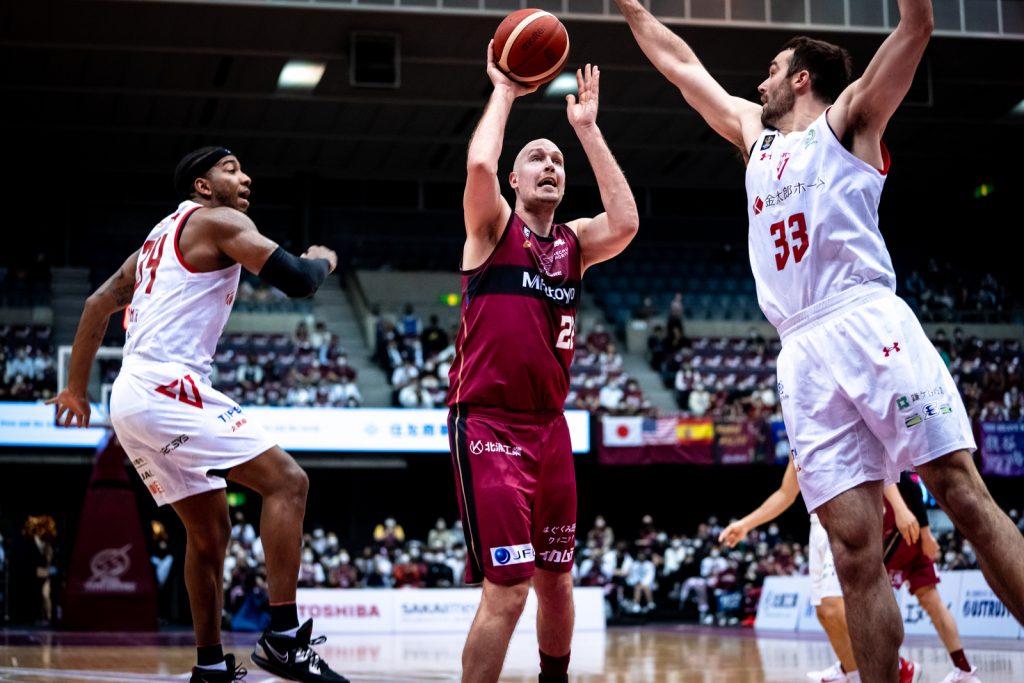 Veteran Big Men Fazekas, Harrellson Near Milestones
Nick Fazekas, a former NBA big man with the Los Angeles Clippers and Dallas Mavericks during the 2007-08 season, has been a pillar of stability for the Toshiba (now known as Kawasaki) Brave Thunders since joining the franchise in 2012.
And Fazekas, a University of Nevada alum, is one of the top players in the B. League, which launched in 2016. Entering the weekend of April 30-May 1, he's 43 rebounds shy of 3,500 in B. League games, and will become the first player in league history to do so.
Former New York Knicks player Josh Harrellson of the Sunrockers Shibuya is also closing in on a milestone. The University of Kentucky product needs six blocks to become the first player in league history to record 400 blocked shots.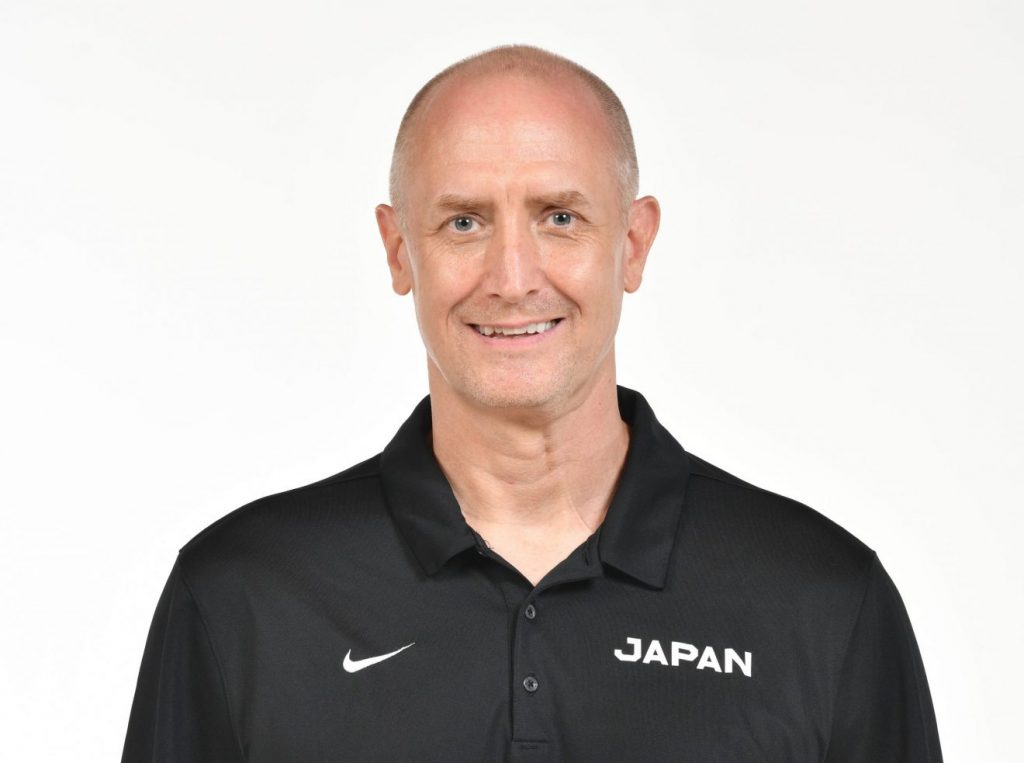 Hovasse Appears on World of Basketball Podcast
In early April, Japan men's national team basketball coach Tom Hovasse was a guest on the World of Basketball podcast hosted by Fran Frischilla, an ESPN hoop analyst.

In an engaging conversation, Hovasse discusses his basketball odyssey with Frischilla.

Check out the episode here, and hear his insights in an interview on JAPAN Forward's Sports Talk podcast, here.

Baseball
Ohtani Helps Guide Angels to Victory with Arm, Bat
Reigning American League MVP Shohei Ohtani had an influential role in the outcome of the Los Angeles Angels' April 27 game against the visiting Cleveland Guardians (formerly known as the Indians).
The hard-throwing right-hander worked five innings on the mound, allowing five hits and two runs in an 8-5 victory over Cleveland, and the Angels extended their winning streak to four. Ohtani walked one and struck out four, evening his record at 2-2.
Batting second as LA's designated hitter, Ohtani whacked an RBI double and added two singles in five at-bats. It was his first three-hit game of the season.
"Fortunately, everyone around me is hitting the ball really well, so it is good to jump in there and contribute to the victory," Ohtani told reporters through an interpreter.
Ohtani was pulled after throwing 86 pitches. After laboring through the first two innings (his pitch count was at 44 through two frames), he set down his final eight batters in order.
"Shohei did not have his best stuff early," Angels manager Joe Maddon was quoted as saying by The Associated Press. "He was relying too much on off-speed stuff. He got more aggressive on his fastball and the other pitches played better."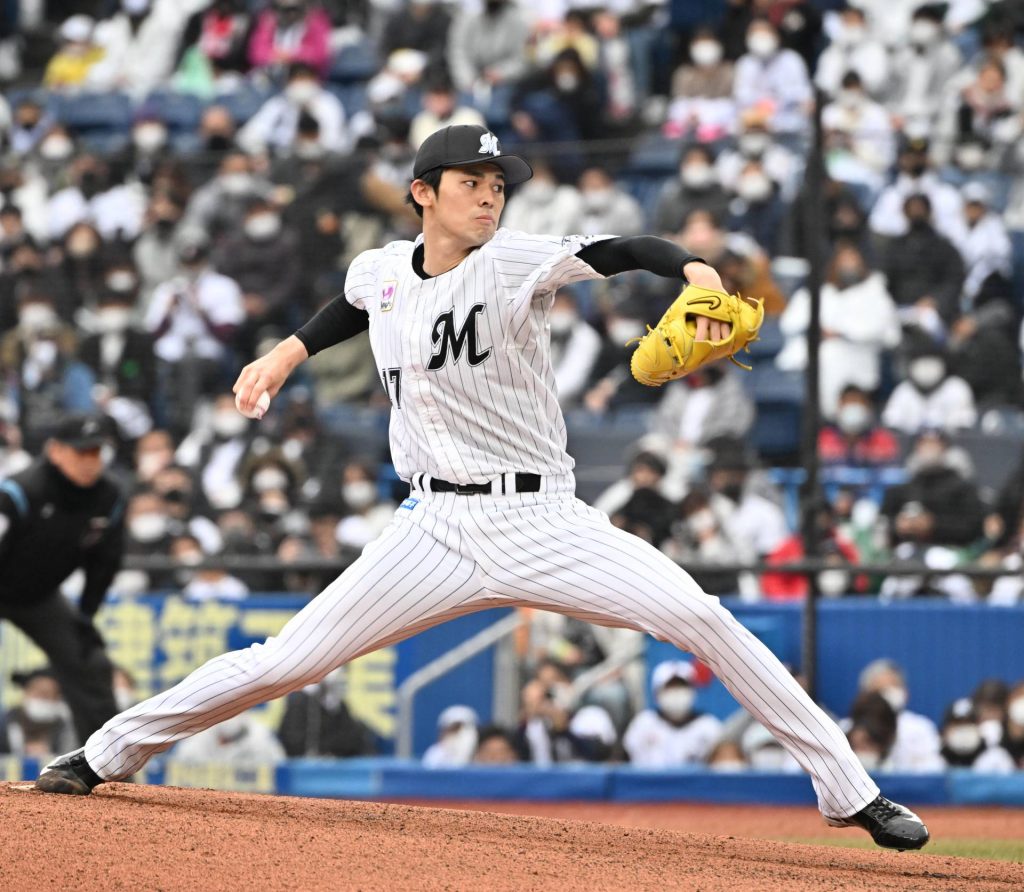 Marines Manager Iguchi Gives Sasaki Rest
Chiba Lotte Marines hurler Roki Sasaki is expected to make his next start on May 6 or 7, manager Tadahito Iguchi said on Friday, April 29.
Sasaki, who twirled NPB's first perfect game in 28 years on April 3, was removed from the active roster four days before Iguchi's announcement.
Fatigue was cited as a reason to skip Sasaki's regular spot in the pitching rotation.
"[Going forward] I want to keep him on a pitch limit while we take his condition in regard to his fatigue," Iguchi said, according to Kyodo News.
After his perfect game, Sasaki pitched another eight perfect innings in his next start on April 10, then left the game. His 17-inning perfect innings streak ended on the very first pitch of his next start on April 17.
Sasaki is 3-0 this season with a sparkling 1.50 ERA. He's pitched 36 innings, striking out 60 batters and issuing five walks.
Soccer
Brazil, Japan to Meet in June Friendly in Tokyo
Brazil will face Japan in a men's soccer international friendly on June 6 at the New National Stadium in Tokyo, it was announced on Wednesday, April 27.
Before facing Japan, the five-time World Cup champion, including at the 2002 tournament held in Japan and South Korea, is set to take on Argentina in Melbourne, Australia on June 1.
Brazil reached the quarterfinals at the 2018 World Cup in Russia.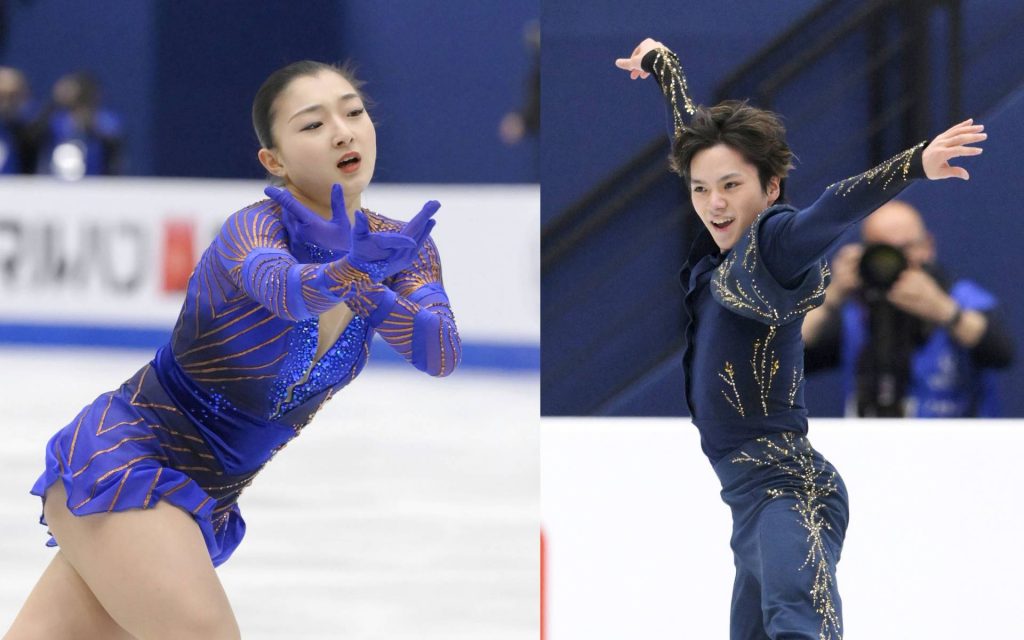 Figure Skating
United States Sports Academy Honors Uno, Sakamoto
Shoma Uno and Kaori Sakamoto, who recently captured singles titles at the World Figure Skating Championships in France, were chosen as the United States Sports Academy's March Athletes of the Month.
Uno claimed gold in the men's competition on March 26. Sakamoto collected the women's top prize on the previous day.
In voting for the men's award, Uno outpointed Swedish pole vaulter Mondo Duplantis and American tennis player Taylor Fritz, who were second and third, respectively.
On the women's side, Sakamoto placed ahead of Ukrainian high jumper Yaroslava Mahuchikh and Polish tennis player Iga Swiatek.
The United States Sports Academy was established in 1972.
The educational institution, which is based in Daphne, Alabama, accepts public nominations for its Athlete of the Month program. The public is able to vote for nominees online as well in the first week each month.
"The online votes are used to guide the Academy selection committee in choosing the male and female monthly winners, who then become eligible for selection to the prestigious Athlete of the Year ballot," the USSA explains on its website. "A worldwide public vote on the annual ballot is used to guide the committee in making the final selection."

RELATED: [ICE TIME] A World Championships To Remember For Kaori Sakamoto And Shoma Uno

Tennis
Osaka Seeks Better Results in Clay-Court Tournaments
Preparing for the upcoming French Open, Naomi Osaka, is appearing in the Madrid Open, another clay-court tournament, which got underway on Thursday, April 28.
The wild-card entrant said controlling her emotions is an important objective.
"I'm trying to embrace my mistakes compared to the previous years as well, so I'm not that hard on myself," Osaka told reporters on Wednesday, The Associated Press reported. "If I make a mistake or if I don't move up to the ball fast enough ― because I find on clay you actually have to move much more ― but if I do stuff like that I just tell myself not to be mad."
Osaka was eliminated in the second round of the 2021 Madrid Open, falling 6-4, 3-6, 6-1 to Karolina Muchova.
She won her opening match 6-3, 6-1 against qualifier Anastasia Potapova on Friday.

Author: Ed Odeven
Follow Ed on JAPAN Forward's [Japan Sports Notebook] here on Sundays, in [Odds and Evens] here during the week, and Twitter @ed_odeven, and find him on JAPAN Forward's dedicated sports website, SportsLook.