[JAPAN SPORTS NOTEBOOK] Former Yomiuri Giant Davey Johnson Recovering From COVID-19
The retired manager and second baseman had a memorable two-year stint with the Yomiuri Giants in the mid-1970s.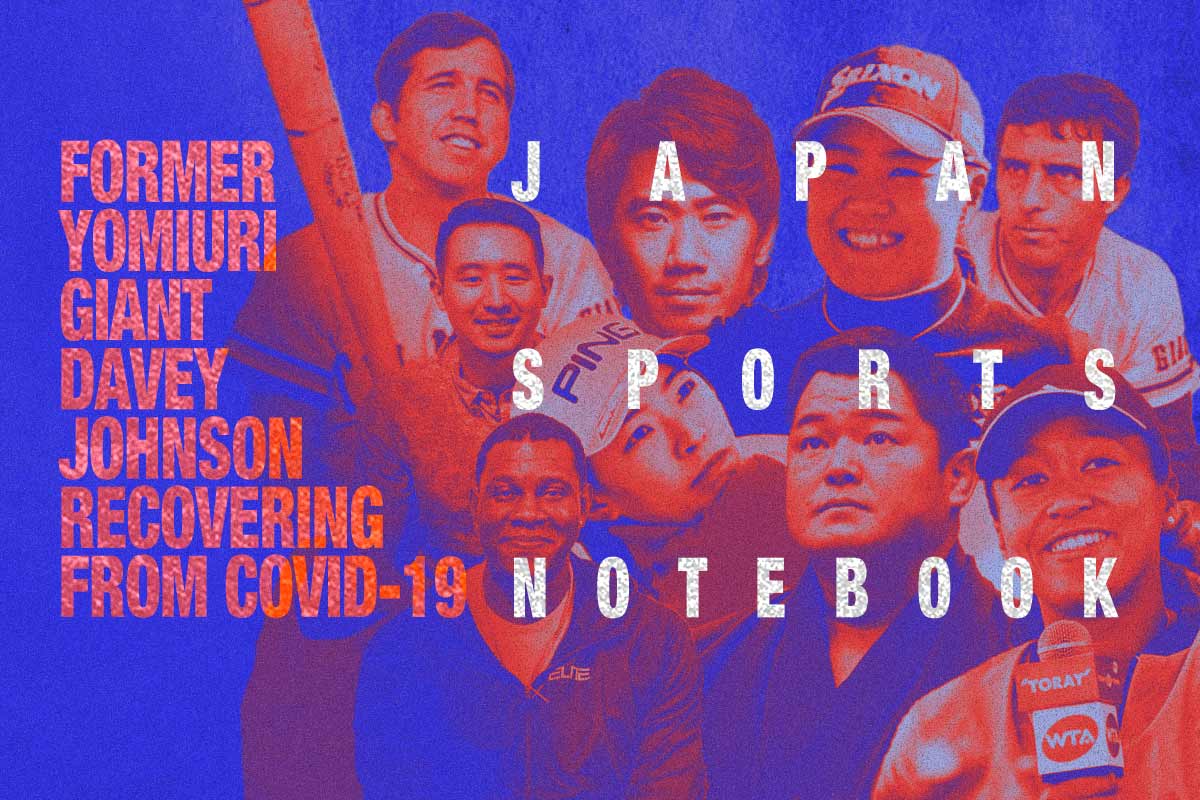 ~~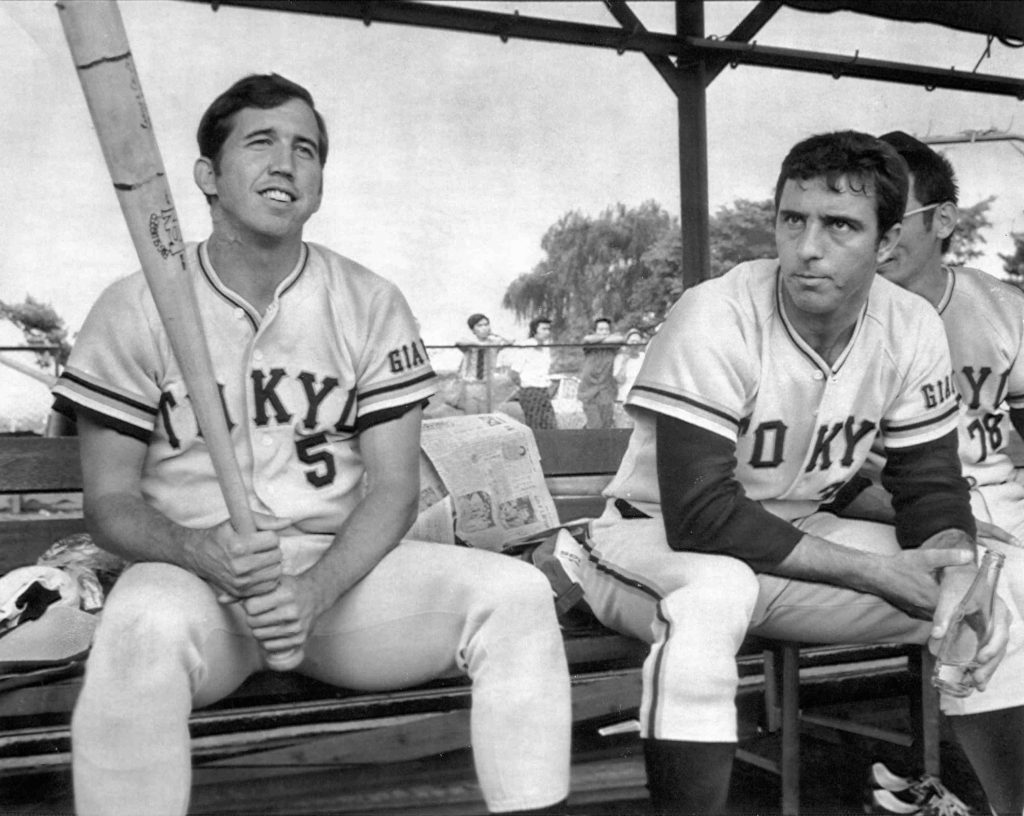 Davey Johnson was teammates with the two most prolific home-run hitters of the 20th century, Hank Aaron and Sadaharu Oh.
And that's just one facet of his lifetime involvement in pro baseball.
Here's one more: The dynamic second baseman helped the Baltimore Orioles win the World Series in 1966 and 1970.
And another: In 1979, Johnson wrapped up his playing days as a player-manager for the Miami Amigos in the Class AAA Inter-American League. The Amigos played 72 games and the league folded due to economic problems midway through its only season.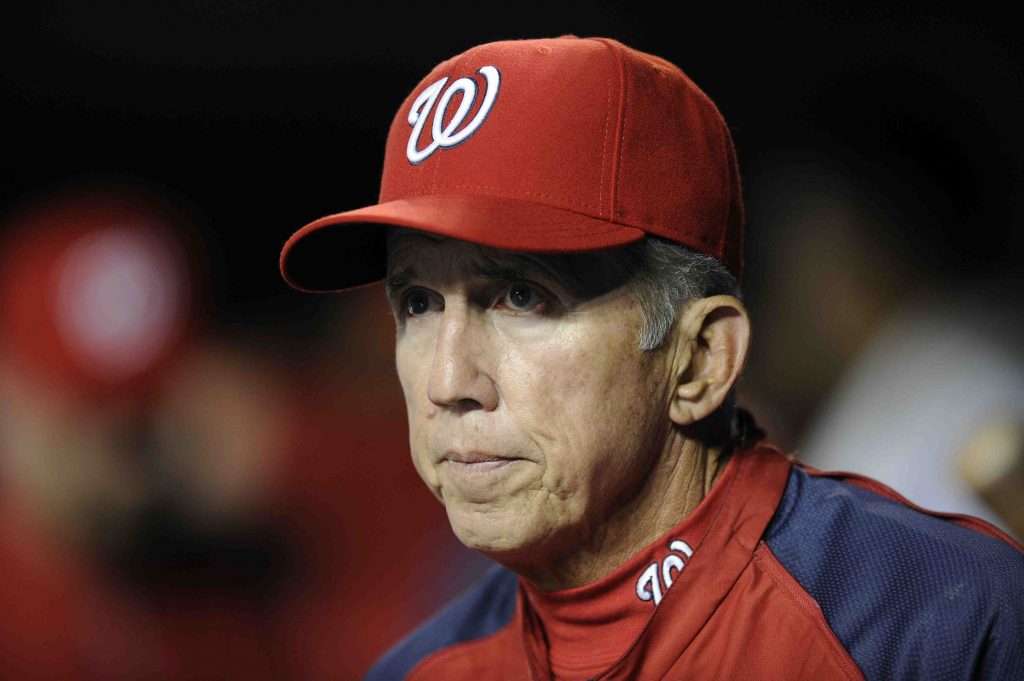 Johnson also managed five MLB teams and led the New York Mets to a World Series title in 1986 as they made a memorable comeback by winning the final two games. In addition to the Mets (1984-90), Johnson piloted the Cincinnati Reds (1993-95), Orioles (1996-97), Los Angeles Dodgers (1999-2000) and Washington Nationals (2011-13). L.A. is the only team that didn't reach the playoffs with Johnson at the helm.
Aaron, MLB's all-time home-run leader from 1974 until 2007, passed away at age 86 last week. At the same time, it was revealed that Johnson is recovering from COVID-19.
There's been an outpouring of support and prayers for Johnson, who turned 78 on Saturday, January 30, throughout baseball.
Before Johnson was released from the hospital last weekend, Mets historian Jay Horwitz, the team's longtime former publicist, tweeted: "Thinking of Davey Johnson who is in a Florida hospital bed battling Covid. His leadership, determination and spirit led the @Mets to the 1986 championship. No one will battle Covid like him. We are pulling for you, Davey."
Later in the day on January 22, Horwitz provided this update: "Good news. Just spoke to Davey's wife. He is home and resting comfortably. Got his treatment at hospital and now taking it easy. Keep the good thoughts coming."
Six days later, former Reds general manager Jim Bowden also shared an update on Johnson via Twitter.
"Davey Johnson former #MLB Manager and player is doing well in his recovery of Covid-19 finally turning the corner," Bowden tweeted. "He thanks everyone for all their prayers and kind words .... saying the prayers were needed and worked."
When Atlanta Brave cleanup hitter Aaron slugged his record-breaking 715th MLB homer on April 8, 1974, at Atlanta Fulton County Stadium, Johnson was also in the starting lineup, batting sixth and playing second base.
In 1973, his first season with the Braves, Johnson smacked a career-best 43 homers and drove in 99 runs in 157 games.
Johnson was one of MLB's premier middle infielders of the 1960s and early '70s, winning three Gold Gloves and earning four All-Star selections.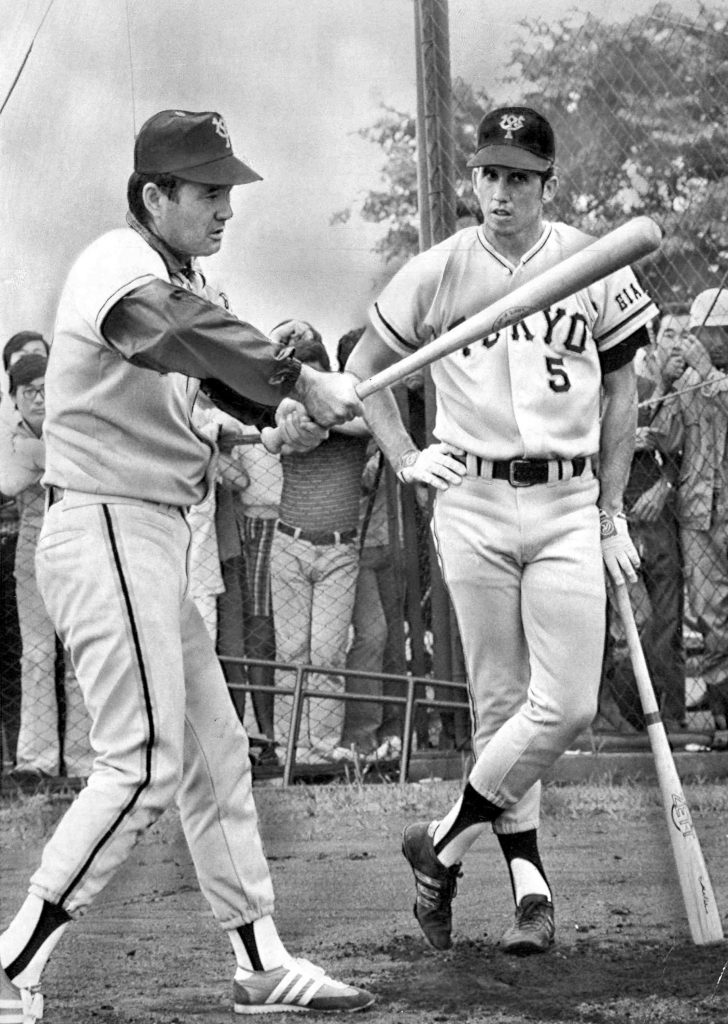 Moving to Japan
Johnson's move to the Giants at age 32 came at a time when the storied franchise was transitioning from the Shigeo Nagashima- and Oh-led V-9 dynasty (nine straight Japan Series titles from 1965-73). Nagashima retired after the 1974 season and began his first season as manager in '75.
The Giants didn't employ any foreign players during their V-9 era, and he was their first gaijin player after the title run came to an end.
Nagashima and Johnson had well-chronicled disputes from time to time. Robert Whiting's You Gotta Have Wa (Macmillan, 1989, updated 2009) is a great introduction to that baseball era in Japan.
Johnson was not an effective hitter in 1975, with 13 homers and a .197 batting average. But he bounced back in 1976, hitting at a .275 clip with 26 homers and 74 RBIs for the pennant-winning Giants. He had a long layoff due to a severe hand injury that season, and Johnson's departure to the United States to visit a specialist angered Nagashima.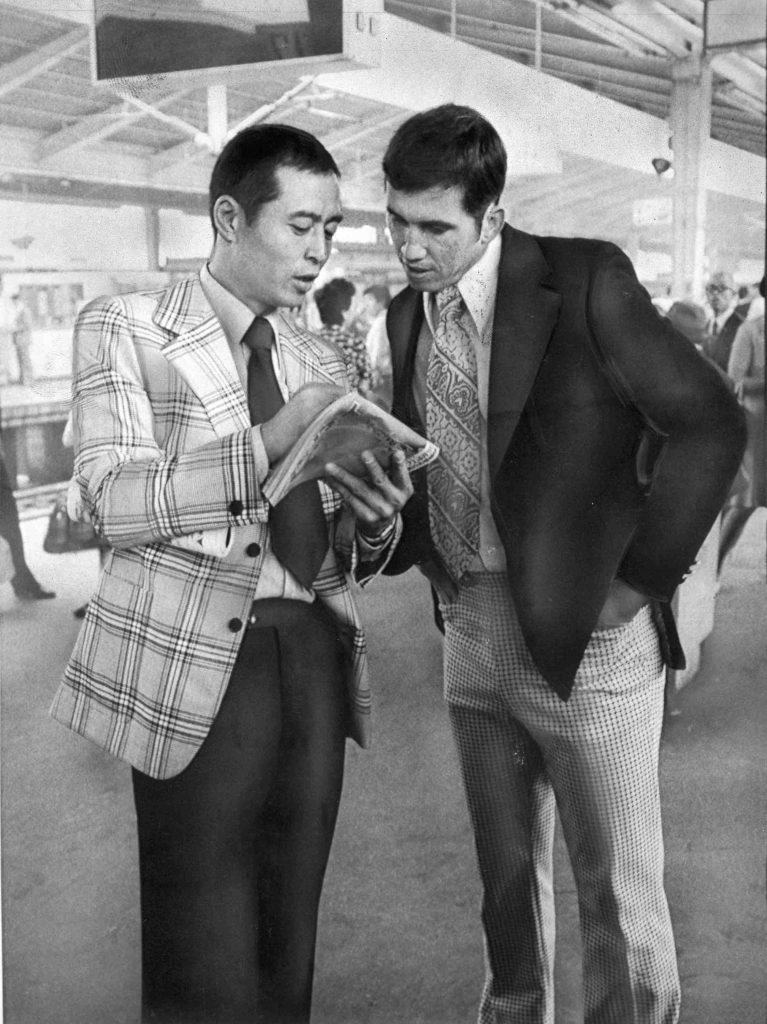 Upon his return to Japan, Johnson ignited the Giants offense with nine homers in his first 12 games, starting on August 1 with a grand slam. Before that first game back, Johnson also had a conversation with Nagashima that was tantamount to telling God that you're in charge of life and death.
Said Johnson, as recounted in You Gotta Have Wa: "Don't bother me about batting practice because I'm not supposed to take any. Don't pull me out of the game if I don't get a hit my first two times up. No more pinch hitter. Just get off my back."
How did Nagashima respond to Johnson's demands?
"Strike out all you want," the manager said. "I won't do anything."
Johnson hit another nine homers in September and the Giants advanced to the Japan Series.
Those two seasons with the Giants were one snapshot of Johnson's decades-long baseball career. He's also the 31st-winningest manager (1,372 games) in MLB history.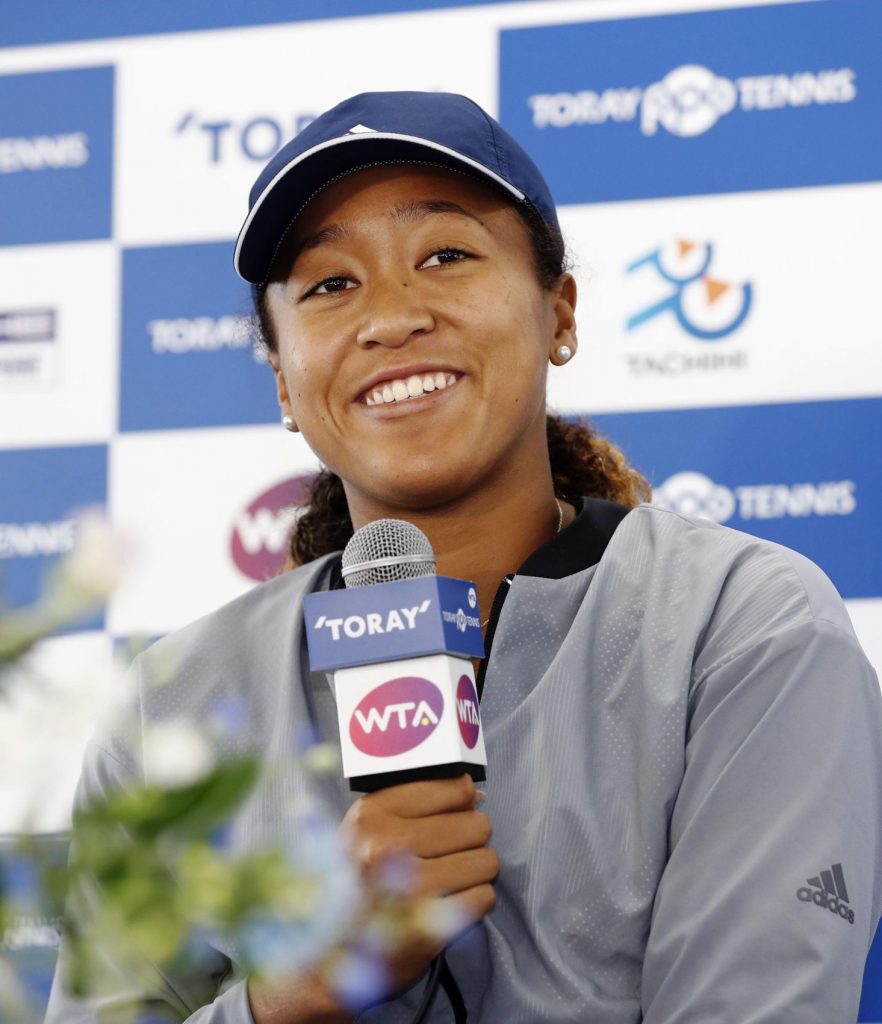 Tennis / Women's Soccer
Osaka Purchases Stake in National Women's Soccer League club
World No. 3 Naomi Osaka, who was named The Associated Press 2020 Female Athlete of the Year, is getting ready for the upcoming Australian Open. This year's first Grand Slam tournament begins on February 8.
The two-time U.S. Open women's singles champion and 2019 Australian Open winner has added another high-profile commitment to her growing portfolio: pro soccer team investor.
Osaka has invested in the National Women's Soccer League's North Carolina Courage, the team announced on January 28 without disclosing financial figures.
The two-time defending NWSL champion Courage hailed Osaka's new involvement with the club.
"I am thrilled to welcome Naomi as an owner of the North Carolina Courage," team chairman Steve Malik, who purchased the franchise in 2017 when it was known as the Western New York Flash, and moved it to North Carolina.
"Naomi embodies the values we have been striving to cultivate at our club, and she brings an invaluable viewpoint on topics beyond sports. I cannot think of anyone better to help us as we continue to make a difference in our community and inspire the next generation of women."
Osaka cited her new position as a team investor as an opportunity to give back to the community.
"The women who have invested in me growing up made me who I am today and I cannot think of where my life would be without them," Osaka said in a statement. "My investment in the North Carolina Courage is far beyond just being a team owner, it's an investment in amazing women who are role models and leaders in their fields and inspirations to all young female athletes. I also admire everything the Courage does for diversity and equality in the community, which I greatly look forward to supporting and driving forward."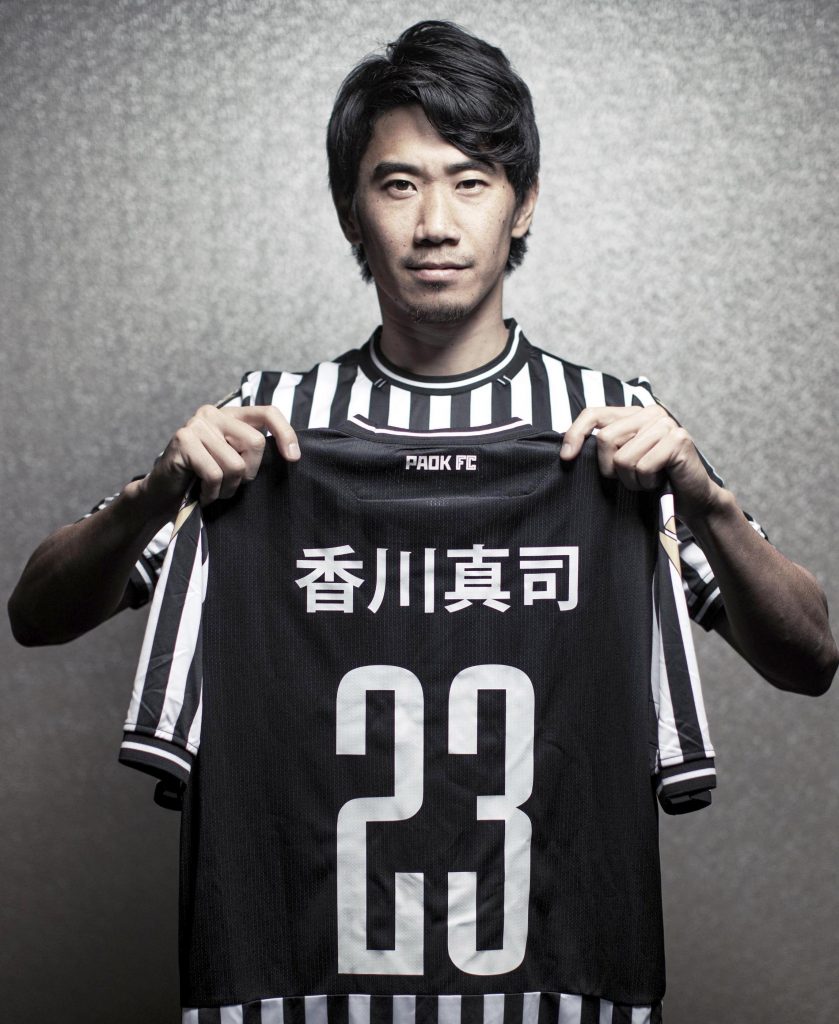 Soccer
Veteran Midfielder Kagawa Joins PAOK
Shinji Kagawa has finalized an 18-month contract with the Greek Super League's PAOK, the Thessaloniki-based team announced on Wednesday, January 27.
Kagawa, 31, last played for Real Zaragoza in Spain's La Liga. He had multiple stints with Borussia Dortmund of the German Bundesliga (2010-12, 2014-19) and also suited up for the English Premier League's Manchester United (2012-14) in the final years of Alex Ferguson's reign.
The Kobe native has made 97 appearances and scored 31 goals for the Japan men's national team.
In a short interview posted on the PAOK website, Kagawa said he's looking forward to practicing with his new teammates and embarking on the next challenge of his soccer career.
"Well, I've done some good preparation and training, so I can't wait to be back out on a football pitch again and do my best to give back the faith my new team has in me," Kagawa stated.
He added: "I'm very proud to be able to wear the shirt of such a historic club, and I'd like to show the fans on the pitch that I'm ready to do that."
PAOK captured its last Greek League title in 2019.
Entering this weekend, PSOK sat in fourth place (with 36 points), 15 points between league-leading Olympiakos, but just three behind second-place Aris Thessaloniki FC.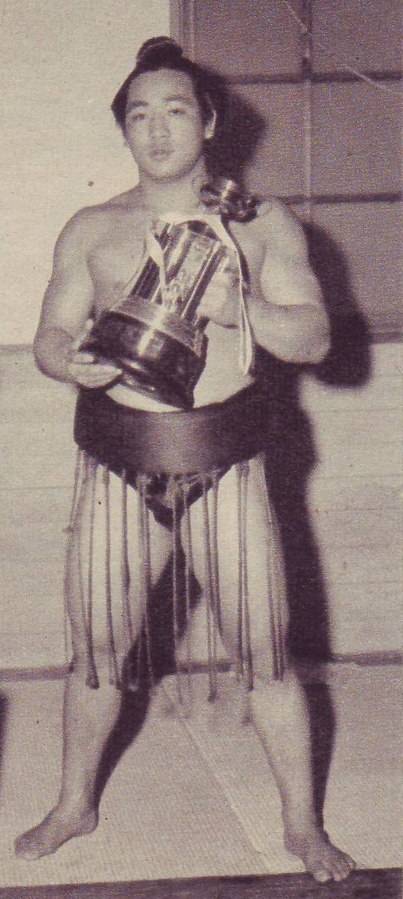 Sumo
Former Yokozuna Tochinoumi Dies at 82
Tochinoumi, who was promoted to yokozuna in 1964 and collected three Emperor's Cups in his 11-plus years as a wrestler, passed away on Friday, January 29 from aspiration pneumonia, Kyodo News reported.
The Japan Sumo Association announced Tochinoumi's death, according to published reports.
Born Shigehiro Hanada on March 12, 1938, in Aomori, Tochinoumi had a career record of 475-261-104. He was the oldest-living former grand champion.
He retired in November 1966 after holding the title of yokozuna for 17 tournaments, starting in 1964. In 1990, he became the Kasugano stablemaster and remained active in that role until 2003.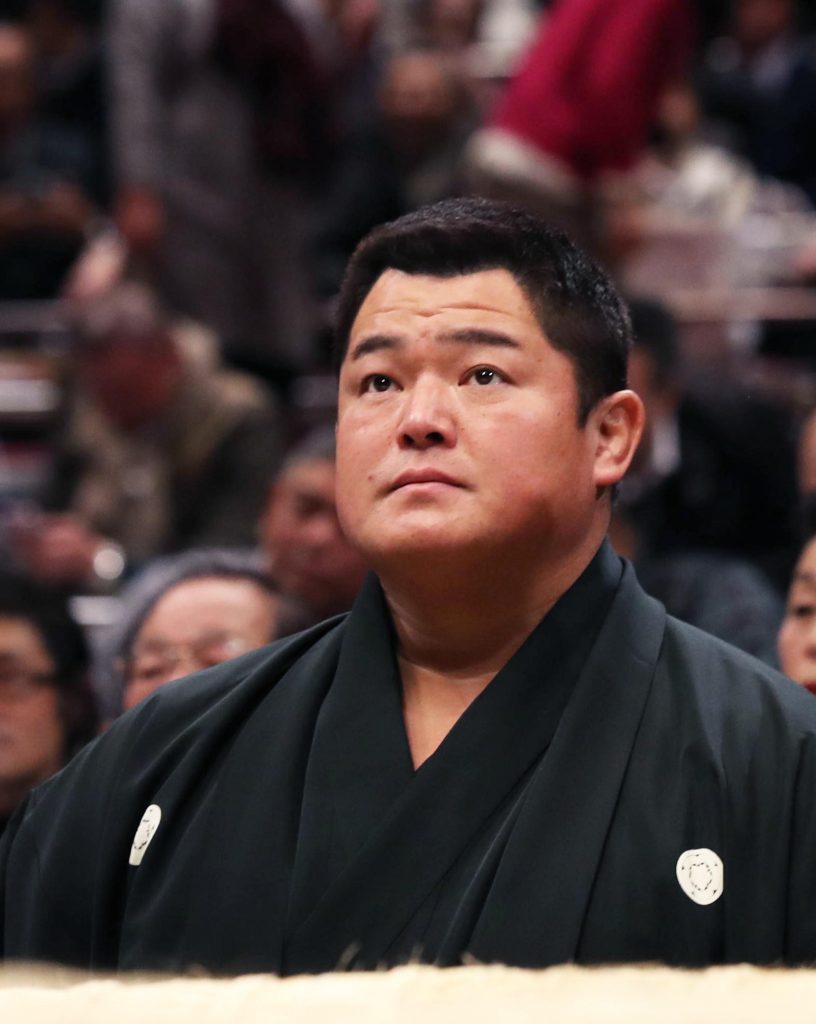 Tokitsukaze Faces Potential Punishment for Alleged Violations of COVID-19 Protocols
Stablemaster Tokitsukaze is facing possible punishment for the second time in less than six months for not adhering to the Japan Sumo Association's pandemic-related regulations.
In October, he was sanctioned for playing golf. The JSA had prohibited "unnecessary travel," Kyodo News reported.
Earlier this month while the New Year Grand Sumo Tournament was being held, Tokitsukaze allegedly visited a mahjong parlor multiple times, which would be another violation of JSA rules.
The JSA vows to investigate the matter.
"I don't know whether he's telling the truth or not," Shibatayama, the JSA's director of communications, was quoted as saying by Kyodo News. "I will hear what others around him have to say."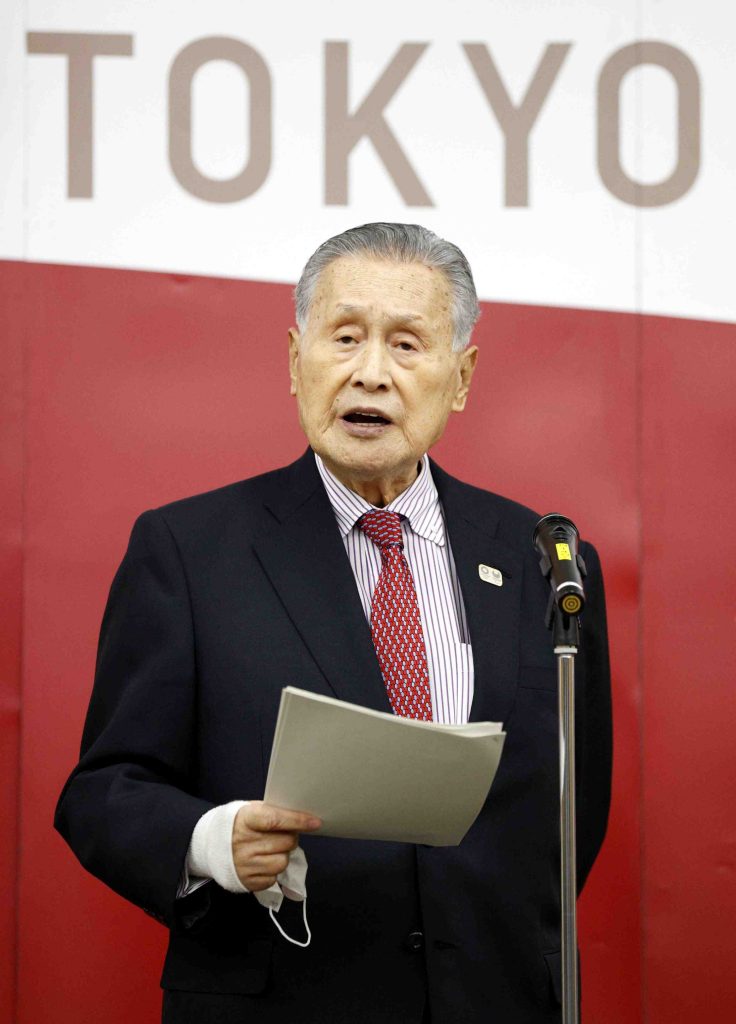 Olympics
Tokyo 2020 Chief Mori Says No Fans Is One Option
Looking at the scenarios on the table for the rescheduled Tokyo Olympics, which are set to begin on July 23, Tokyo 2020 Organizing Committee President Yoshiro Mori conceded that all events could be held without spectators.
"Naturally, we are looking into many different scenarios, so no spectators is one of the options," Mori said on Thursday, January 28. "We don't want to hold the games without spectators, but in terms of simulations we are covering all the options."
The International Olympic Committee (IOC) held an online news conference on the same day. Mori and IOC President Thomas Bach also convened via video.
Asked about the same issue, Bach acknowledged there are no guarantees.
"This I cannot tell you," Bach declared. "Because our priority is to ensure a safe Olympic Games, and we will do whatever is needed to organize a safe Olympic Games."
He went on: "Everybody would love to have full capacity stadia and the roaring crowds.But if that's not possible, we will respect our principles and this is a safe organization. This is the first priority."
In related news, Japan's first Olympic test event of 2021, an artistic swimming qualifier, was formally postponed, Agence France-Presse reported on January 28.
The final qualifier for the Tokyo Games was to be held March 4-7 in the nation's capital. Instead, it is now penciled in for May 1-4 at the Tokyo Aquatics Center.
Organizers cited travel restrictions during the current COVID-19 state of emergency in Japan as the reason.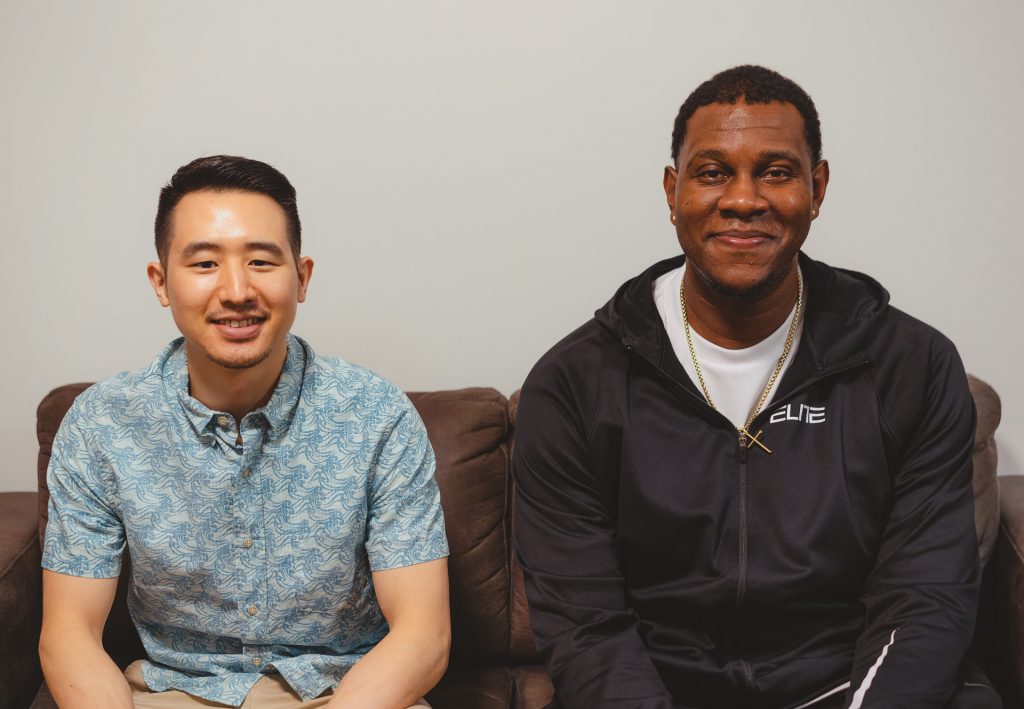 Basketball
New podcast 'IKEMAX' Raises Awareness about B. League
Former NBL player Max Matsumoto and current B. League center Isaac Butts recently launched a new podcast, "IKEMAX." The basketball-themed project features new episodes each week, and they are distributed via the podcast's YouTube channel and Twitter account.
In a brief interview conducted via email, JAPAN Forward reached out to Matsumoto for some general background on the podcast, which has had Thirdy Ravena (San-en NeoPhoenix), Robert Sacre (former Los Angeles Lakers and Sunrockers Shibuya player), Ira Brown (Osaka Evessa) and J.R. Sakuragi (retired SeaHorses Mikawa legend) in recent episodes.
In addition to an extensive interview with their guest, Matsumoto and Butts are producing small breakout segment videos that highlight a snippet of each show. For instance, "J.R. talks about his toughest opponents" in a 5-minute segment.
"The IKEMAX podcast mission is to provide a platform for athletes and professionals to share their story, experiences, and knowledge to inspire others," Matsumoto told JAPAN Forward. "With a long-form format, our hope is to give our guests a comfortable setting in which they will be able to show their true character and personality while engaging in a friendly conversation instead of a typical interview. This will also allow the audience to see a different side to their favorite athlete, public figure, etc."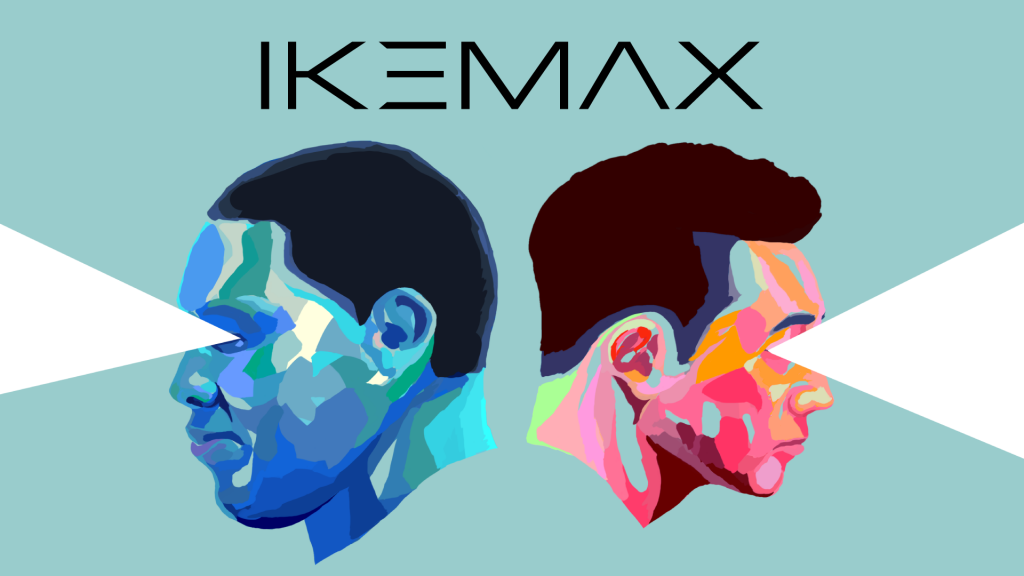 Asked why Matsumoto, who suited up for the Hyogo Storks and the Cyberdyne Tsukuba Robots, and Butts launched the show, the former pro player put it this way: "We have a belief that there's a place for long-form conversation with various guests (English-speaking) in Japan. Being current and former players in Japan, both of us realize that foreign athletes have unique experiences in Japan that may be of interest to our audience. Basketball fans in Japan and Asia can get to know their favorite athletes at a more intimate level because players are often asked questions about the game, performance, team, etc., but we hope to cover the person and not just the athlete."
Butts is currently playing for the Koshigaya Alpas, a second-division team, and averaging 14.8 points and 13.0 rebounds in 33 games entering this weekend.
So what kind of feedback has IKEMAX generated from viewers since the first episode was posted online in late December?
"We're happy to hear from our audience that they've enjoyed the content and have been giving us great words of encouragement," Matsumoto commented.
"Many have commented that they enjoyed getting to hear the player's perspective about various topics such as who the most impressive Japanese player is, daily routine, favorite Japanese food, etc. Interacting with the fans via Twitter to improve our content has been extremely helpful. They have commented that they really appreciate the inclusion of Japanese subtitles to our shorter highlight clips and this has helped our viewership tremendously. We welcome any feedback, positive or negative, to continuously evolve and improve our podcast."
New episodes are scheduled to be released each Wednesday, with short highlight clips, including Japanese subtitles, after that.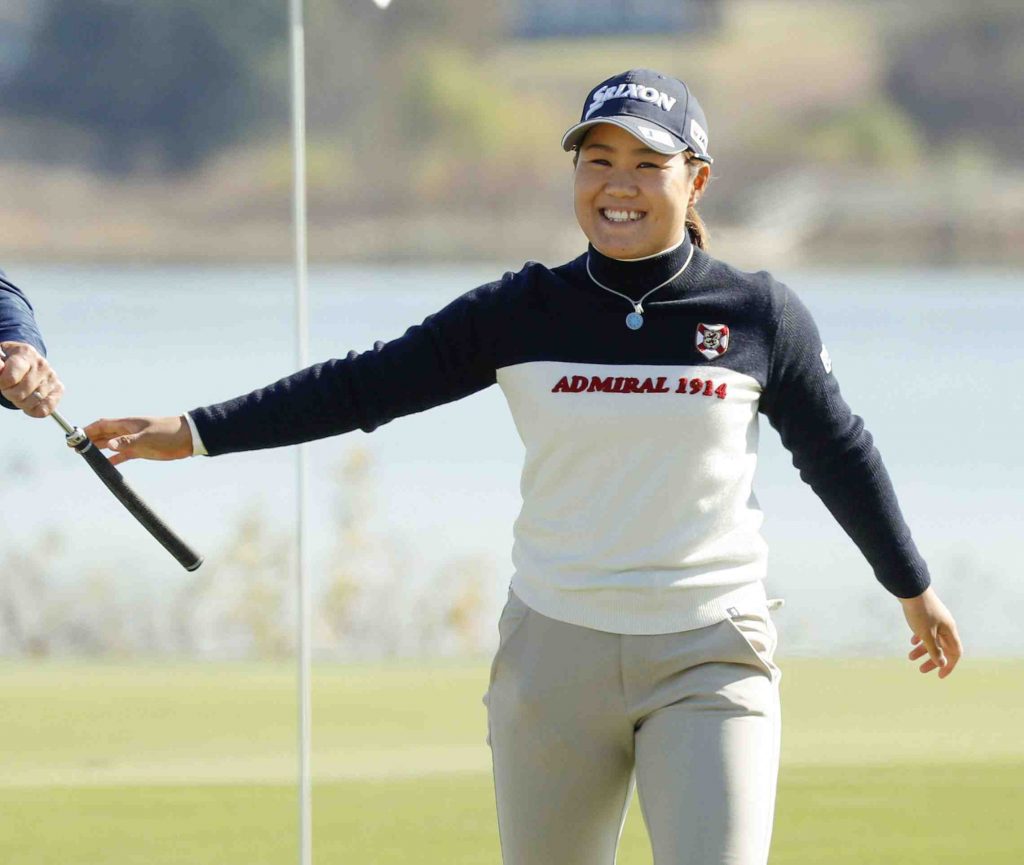 Golf
LPGA's Hataoka is 7th, Shibuno 13th in Latest World Rankings
Nasa Hataoka and Hinako Shibuno maintain their spots in the latest Rolex Women's World Golf Rankings, which was released on Monday, January 25.
Hataoka is No. 7, while rising LPGA star Shibuno is 13th.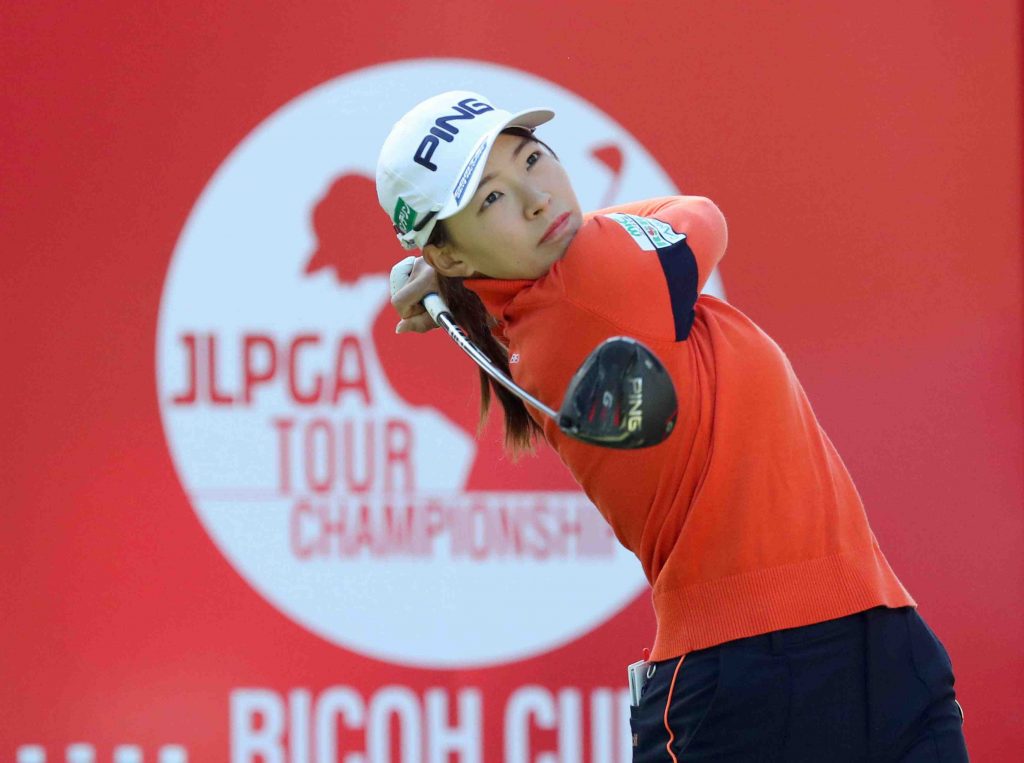 Editor's note: Interested in submitting a news item for possible inclusion in the Japan Sports Notebook? Send an email with relevant information to e.odeven@japan-forward.com, or JAPAN Forward's comment's page or Facebook page and look for future editions of Japan Sports Notebook on our website.
Author: Ed Odeven

Follow Ed on JAPAN Forward's [Japan Sports Notebook] here on Sundays, in [Odds and Evens] here during the week, and Twitter @ed_odeven.