BASEBALL | Masahiro Tanaka Makes Timely Return to Rakuten Eagles
By returning to Rakuten, the veteran pitcher will be with the team for the 10th anniversary of the earthquake and tsunami that hit Japan's Tohoku region in 2011.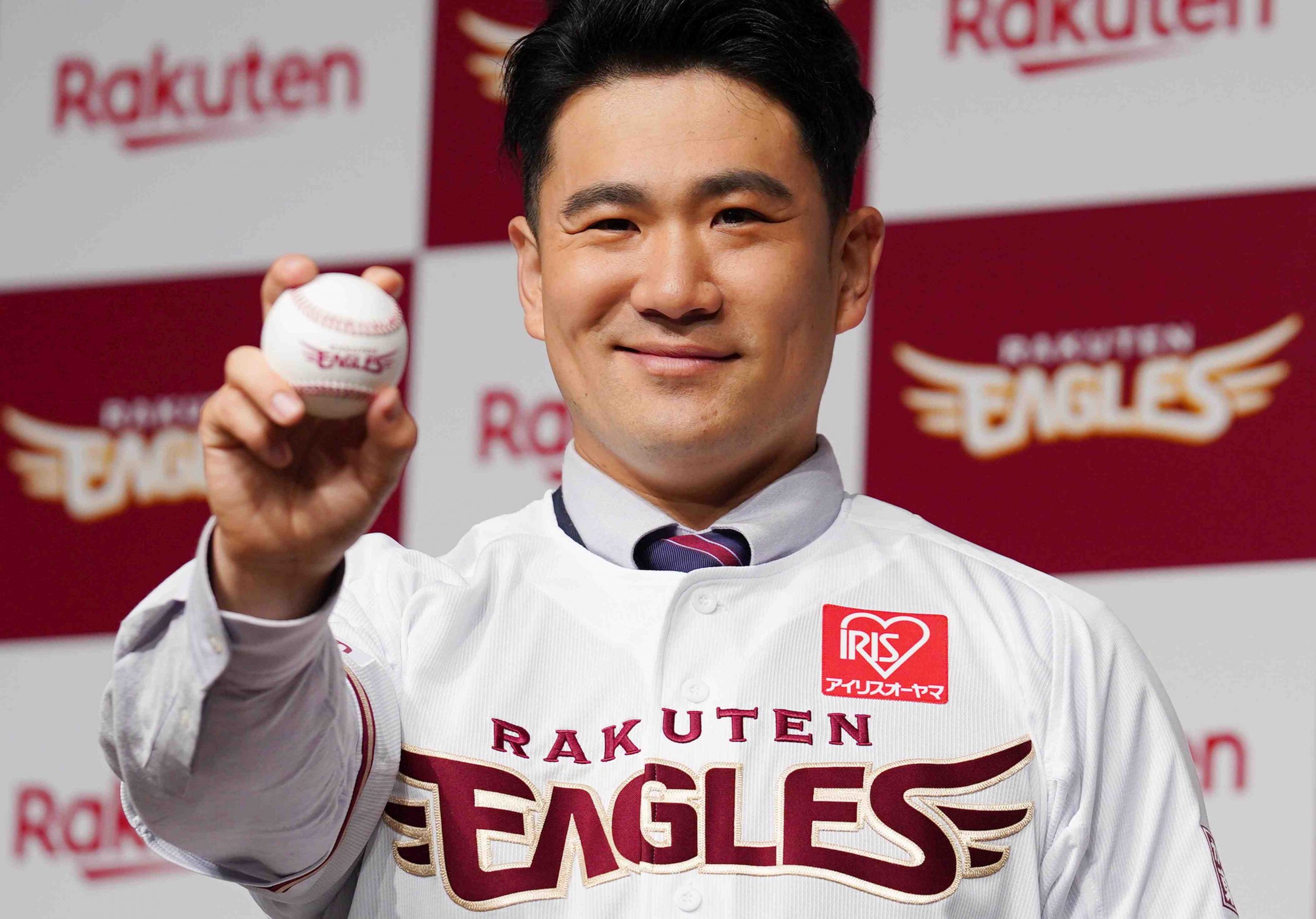 ~~
For former New York Yankees pitcher Masahiro Tanaka, the timing to rejoin the Tohoku Rakuten Golden Eagles for the 2021 season couldn't have been better.
The 32-year-old Tanaka signed a two-year contract with Rakuten worth ¥900 million JPY ($9 million USD) per year plus performance-based bonuses, a figure which makes him the highest-paid player in the history of Nippon Professional Baseball.
By returning to Rakuten, Tanaka will be with the Sendai-based team for the 10th anniversary of the earthquake and tsunami that hit Japan's Tohoku region in 2011. He also now has a chance to represent his country in the postponed Tokyo Olympics this summer.
"When I went to the majors seven years ago, the Eagles sent me off with a lot of support and now they have welcomed me back with a lot of warmth and I'm very grateful," Tanaka said at a news conference in Tokyo on Saturday, January 30.
Tanaka became a free agent at the end of last season. When the Yankees signed two-time Cy Young Award winner Corey Kluber and pitcher Jameson Taillon this offseason, it became clear that it would be tough for the American League team to re-sign Tanaka.
"To be honest, when I became a free agent I had hoped to re-sign with the Yankees but it became clear at a fairly early stage that we were going in different directions," Tanaka said.
But if it wasn't the Yankees it was clear where Tanaka wanted to be.
He joined Rakuten as the club's first draft pick in the 2006 NPB amateur draft. He recorded 11 wins in his first season en route to being named the 2007 Pacific League Rookie of the Year.
In 2013, he compiled a record of 24 wins and no losses with an ERA of 1.27 and helped his team to its first Japan Series championship.
"Nothing seemed more attractive than returning to the Eagles," Tanaka said. "I'm very excited to pitch in front of the Japanese fans again and I look forward to showing them the progress I made in the past seven seasons.



A Model of Consistency
Tanaka became the first Japanese pitcher in MLB to claim 10 or more wins for 6 seasons in a row. He was an All-Star in 2014 and 2019.
Tanaka has a career 177 wins, 99 in Japanese professional baseball and 78 in the major leagues.
He went 3-3 with a 3.56 ERA in 10 starts last year during the pandemic-shortened season.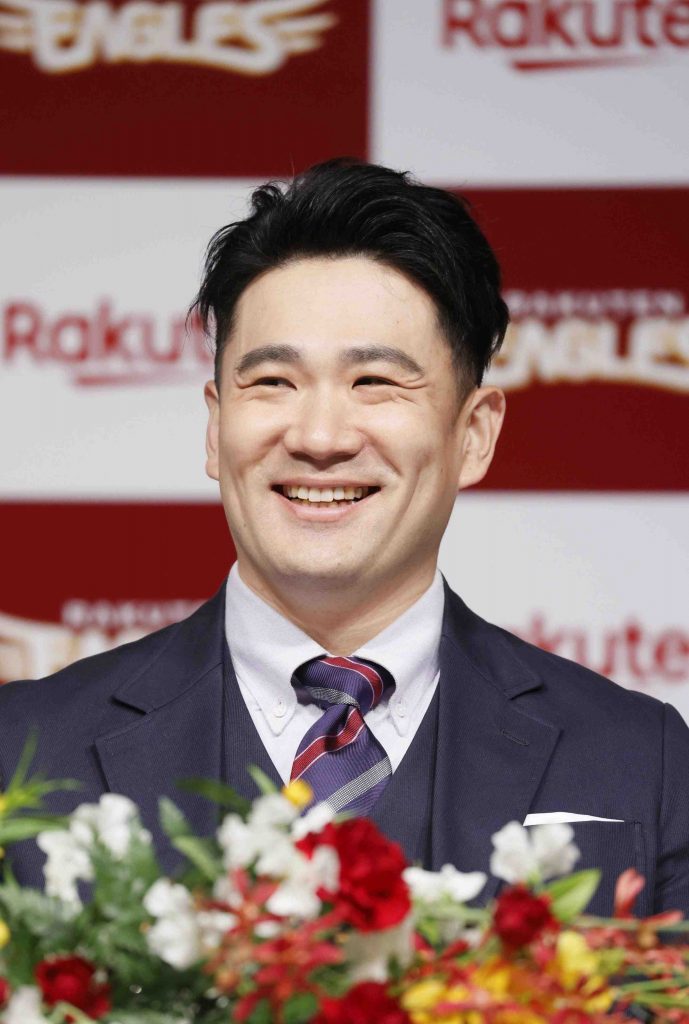 March 11 marks the 10th anniversary of the earthquake and tsunami that hit Japan's Tohoku region. Sendai was one of the hardest-hit cities.
Tanaka said the 10th anniversary was on his mind when he made the decision to return.
"It has been 10 years since the disaster and that was a number that meant something to me," Tanaka said.
Rakuten winning the Japan Series championship in 2013 just two years after the disaster gave people in the Tohoku region a much-needed boost.
Another factor is that by signing with the Eagles, Tanaka now has a chance to appear in the postponed Tokyo Olympics this summer. MLB players are not taking part but players from NPB are free to do so.
Japan missed out on a medal at the 2008 Beijing Olympics when it lost to the United States in the bronze-medal game. South Korea took the gold.
"When (the Olympics) were scheduled for 2020 I didn't give it much thought as we couldn't take part," Tanaka said. "But if I am chosen there would now be no reason for me not to take part. I have some regrets from Beijing when I was a member of the team and the Olympics will be in Tokyo so, of course, I'd be honored to represent Japan."

Spring training starts next week for NPB clubs so Tanaka will have little time off before getting down to business. When asked what his goals are for the 2021 season, he didn't hesitate.
"I want to help the Eagles become No. 1 in Japan," he said.
Rakuten finished fourth last season in the Pacific League with a 55-57-8 record and is hoping for better things in 2021.
"It has been 10 years since the disaster so it will be an important season for us," said Eagles general manager Kazuhisa Ishii, who was instrumental in bringing Tanaka back. "Tanaka is a special player and having him back will be a huge boost for our team."


RELATED COVERAGE:
BASEBALL | Masahiro Tanaka Returning to Rakuten Eagles


Author: Jim Armstrong
The author is a longtime journalist who has covered sports in Japan for more than 20 years.