[JAPAN SPORTS NOTEBOOK] Icho, Yoshida and Obara Enshrined in United World Wrestling Hall Of Fame
With sustained excellence on the global stage and Olympic glory, the women played a prominent role in elevating the sport's profile in Japan.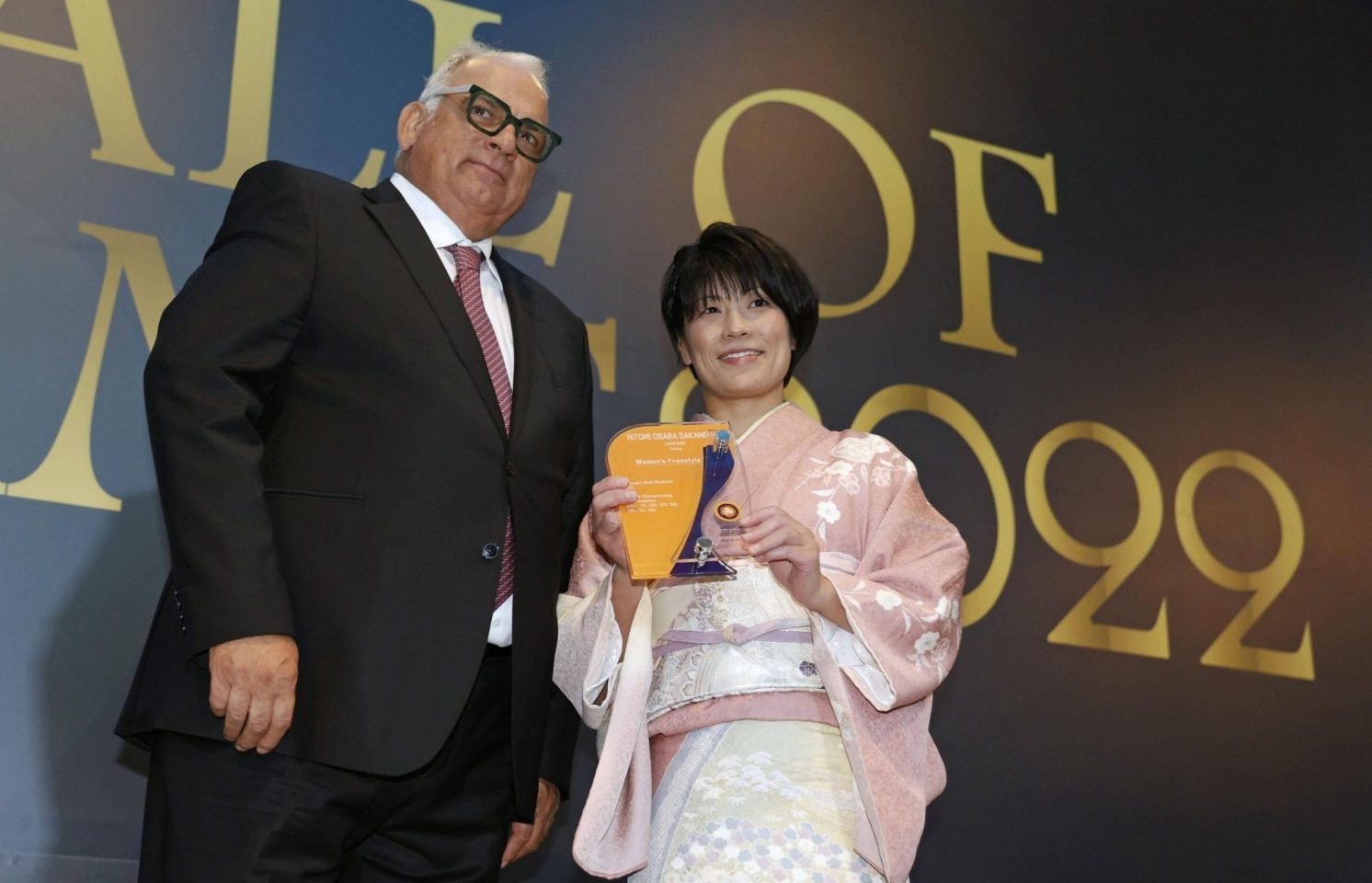 Kaori Icho, Saori Yoshida and Hitomi Obara (neé Sakamoto) raised the bar for Japanese women's wrestling, winning a massive number of national, continental and global titles.
Fittingly, the three retired grapplers have now received the highest honor from the sport's global governing body. On Friday, September 9, they were inducted into the United World Wrestling Hall of Fame in Belgrade.
A total of nine individuals comprised the 2022 Hall of Fame class. (The UWW was previously known by its French acronym, FILA, or International Federation of Associated Wrestling Styles.)

For Obara, it was a special honor to be inducted along with Yoshida and Icho.
"We pushed each other through friendly competition and I'm really honored to receive the award with them," Obara, who traveled to Serbia for the ceremony, was quoted as saying by Kyodo News. "I got to experience lots of things after starting wrestling. I'll do my best to develop wrestlers who can compete on the world stage."
Yoshida and Icho were officially recognized in the legends category, while Obara was honored as a women's wrestling inductee.
Read the full story, here, on JAPAN Forward's dedicated sports website, SportsLook.