[JAPAN SPORTS NOTEBOOK] Ryuzo Anzai Leaves Brex After Title-Winning Season
Anzai spent 15 seasons with the club as a player, assistant coach and head coach. He said the B.League team needs new leadership.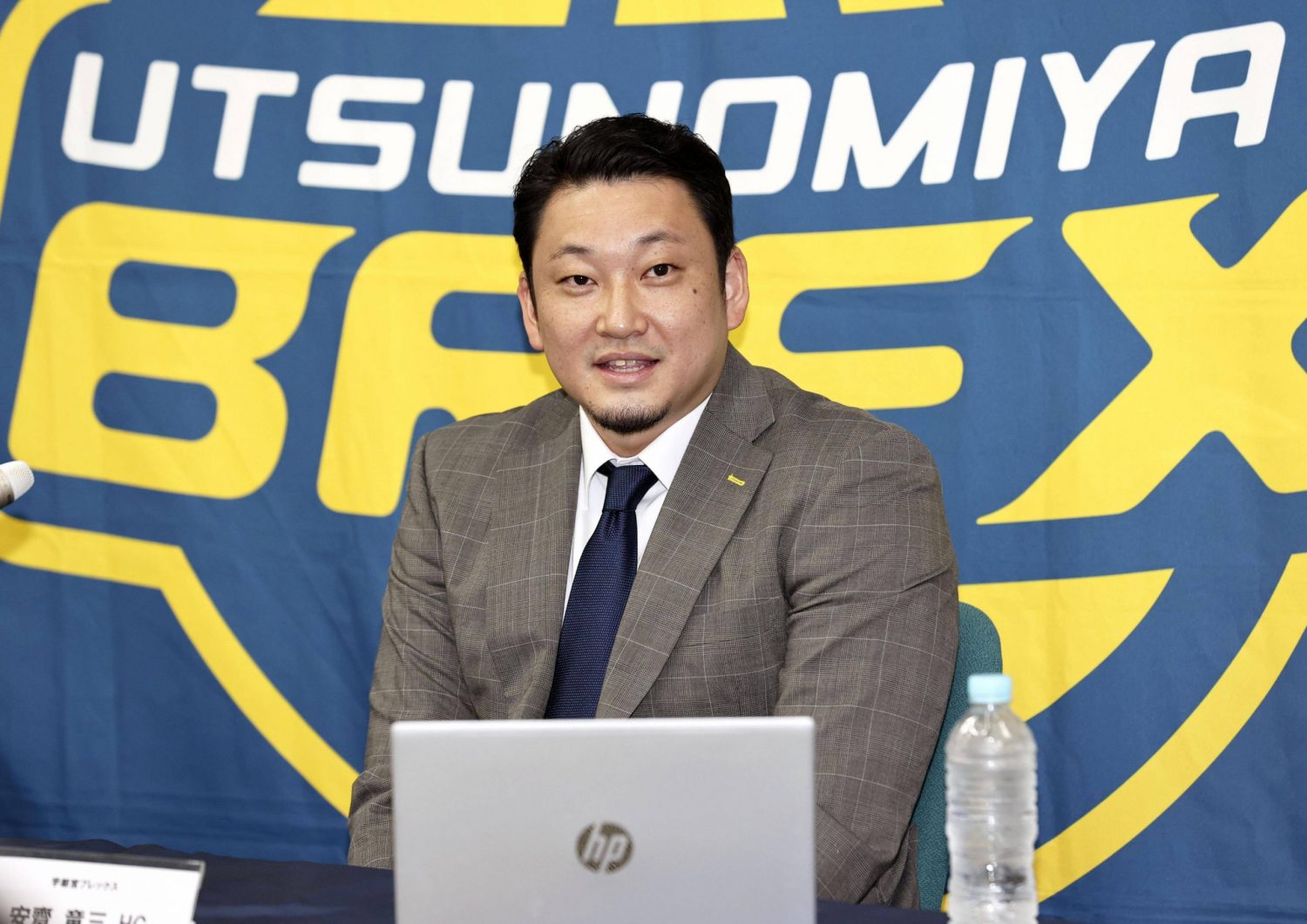 Here today, gone tomorrow.
In a nutshell, that's the nature of the coaching business in pro sports. For head coaches, five years at one job is akin to a lifetime.
Successful pro teams, such as the B.League's Chiba Jets (2020-21 champions) and Alvark Tokyo (2017-18 and 2018-19 champions), are now joined by the league's most recent title-winning club, the Utsunomiya Brex, as teams who'll employee new head coaches in the 2022-23 campaign.
Ryuzo Anzai, who became Brex bench boss in November 2017, has left his position and the organization after a combined 15 years as a player, assistant coach and head coach.
On Monday, June 20, the Brex announced Anzai's coaching contract, which had expired at the end of this past season, was not being renewed. Anzai characterized his departure as a resignation.
Citing his reason for leaving, Anzai said the future of the team will be impacted by coaching.
He said he felt that "the team will not develop without change," Anzai told reporters.
He also said he's leaving without any regrets.

There's speculation within Japan basketball circles that Anzai, who played for the Brex (2007-13) before joining the coaching staff, will take a year off before pursuing his next coaching gig.
Looking back on his long association with the Brex, the 41-year-old said: ""I rushed to express my gratitude on the court, so I'm really happy if you feel that I'm glad you supported me even a little, and I'm glad we fought together. It's very difficult to put my thoughts on this club into words, but I really love and value the team."
Anzai was promoted from assistant to bench boss several weeks into the 2017-18 season. He guided the club to a championship runner-up finish in 2020-21, followed by its second B.League title, secured on May 29.
Under Tom Wisman, one of Anzai's coaching mentors, the Brex captured the league's first title in the spring of 2017. Kenji Hasegawa lasted just a couple months as Wisman's replacement the next season before Anzai landed his first head coaching job.
As reported recently, Luka Pavicevic left the Alvark after five seasons at the helm, and Atsushi Ono parted ways with the Jets after six successful seasons.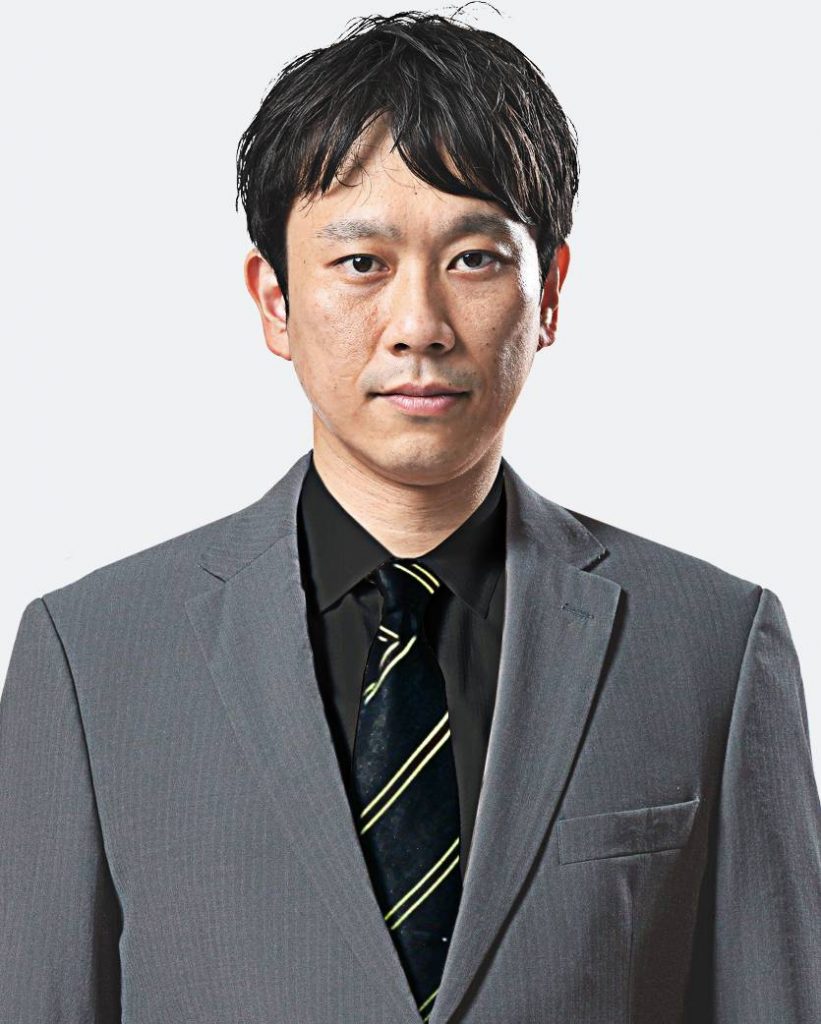 Gunma Hires Mizuno to Replace Wisman
Former Levanga Hokkaido head coach Kota Mizuno was named the Gunma Crane Thunders' new sideline supervisor on Wednesday, June 22.
Mizuno served as an assistant coach for the Alvark Tokyo from 2018-22. Before that, he had a three-year stint as Hokkaido's top coach.
The Crane Thunders went 25-30 in 2021-22, their first season in the B.League first division. Wisman left the club after his lone season in charge.
Mizuno said he will work to maintain success for the club, which won the B2 title in 2020-21 and earned promotion to the top flight.
"We aim to be a team club that fans and sponsors want to support," Mizuno said.
In related news, the Crane Thunders announced the hiring of American assistant coach Kyle Bailey on Thursday, June 23.
Bailey, 40, spent the past five seasons as an assistant coach with the Sunrockers Shibuya.
"I'm very excited to join Gunma this season," Bailey, a former University of Santa Clara guard, said in a statement. "I'm very grateful [to] Gunma/Open House management and head coach Mizuno for giving me the opportunity to work together towards building on the success Gunma has already started.
"I'm looking forward to an exciting season and can't wait to meet everyone in person."


Rugby
Brave Blossoms Pound Uruguay for Second Time This Month
The Japan rugby national team walloped Uruguay 43-7 in Kitakyushu on Saturday, June 25, giving coach Jamie Joseph's club its second victory over the South American side in as many weeks.
The Brave Blossoms' Atsushi Sakate opened the scoring with a try in the fifth minute. Dylan Riley also had a try in the 38th minute to extend the lead to 19-0 at Mikuni World Kitakyushu Stadium.
Takuya Yamasawa had a productive first half, converting three penalties and two conversions.
After intermission, Ben Gunter, Gerhard van den Heever and Yusuke Kajima scored tries as Japan dominated the proceedings seven days after defeating Uruguay 34-15 at Tokyo's Prince Chichibu Rugby Memorial Ground.
Seung Sin Lee's conversion made it 43-0 in the 64th minute.

"This game was a starting point for us," Joseph was quoted as saying by Agence France-Press after the match, looking ahead to preparations for the 2023 Rugby World Cup. "We're trying to create a team in a very short period of time.
"When I look at that as the circumstances under which we played the match, I thought we had a very good start today."

For the Brave Blossoms, the back-to-back dynamic victories over Uruguay kicked off a busy stretch of competition.

The rematch with Uruguay also gave Joseph a chance to tinker with the team's lineup.

"We have a lot of new players in the squad, so while we want to give them an opportunity, we also have to make sure we have enough experience in the team to bring the right level of performance," Joseph said on Thursday.
Japan plays host to France, a 2019 Rugby World Cup quarterfinalist, on July 2 at Toyota Stadium in Aichi Prefecture, then does so again on July 9 at Tokyo's National Stadium.
RELATED: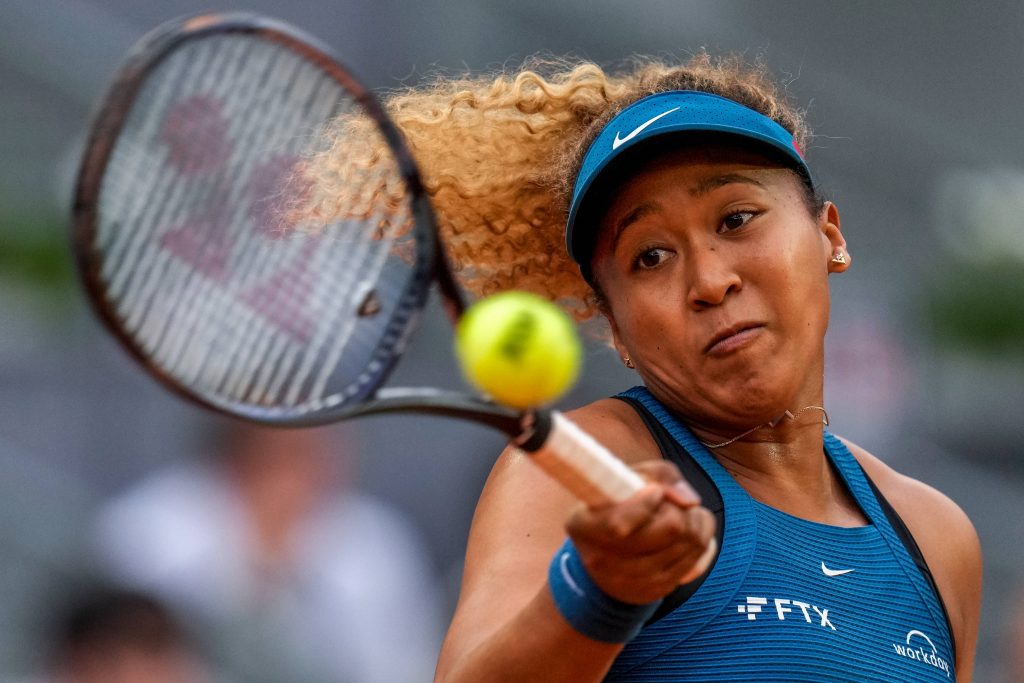 Sports Business
Osaka, LeBron James Team Up for New Business Venture
Naomi Osaka's growing business portfolio now includes a newly launched media company, Hana Kuma, which was established in partnership with NBA great LeBron James' SpringHill Company, an entertainment and production firm.
An announcement was made on Tuesday, June 21.

"There has been an explosion of creators of color finally being equipped with resources and a huge platform," Osaka stated in a press release. "In the streaming age, content has a more global perspective. You can see this in the popularity of television from Asia, Europe, and Latin America that the unique can also be universal.
"My story is a testament to that as well. I'm so excited for what we are building at Hana Kuma. We will bring stories to life with this goal in mind: to make unique perspectives feel universal and inspire people along the way."
Osaka, winner of four Grand Slam singles titles, also launched her own athlete management agency, Evolve, in May. She parted ways with IMG, which had represented her for many years, to set up Evolve with her longtime agent Stuart Duguid.

Speaking to Variety in May, Osaka discussed her vision for her new management agency: "Evolve represents the evolution of not just my business career, but also the way athletes can control their destiny. I've always thrived on pushing the boundaries and challenging the status quo. Stuart and I have been business partners for years now so it's a very natural and inspiring move to make."

Baseball
Ohtani Delivers Back-to-Back Great Games
With his bat and his arm on consecutive days, Los Angeles Angeles superstar Shohei Ohtani reminded everyone that he's one of MLB's supreme talents this past week.
Ohtani, the Angels designated hitter, set a Japanese record for RBIs (eight), with a pair of three-run home runs and two sacrifice flies in an MLB game against the Kansas City Royals in a 12-11 loss on Tuesday, June 21.

A day later, Ohtani (6-4) won his third straight start, pitching eight innings of two-hit ball. He allowed no runs, walked one batter and struck out 13, his most in an MLB game, in a 5-0 victory over Kansas City.


In an impressive performance on the mound, Ohtani retired 23 of the last 24 batters he faced.
"I think the biggest thing was putting up that zero in the first inning after giving up those first two hits," Ohtani told reporters through his translator, according to The Associated Press. "I was able to do that, and it set the tone for the game. I wanted to go as long as I could, but I wasn't really thinking about the pitch count early in the game."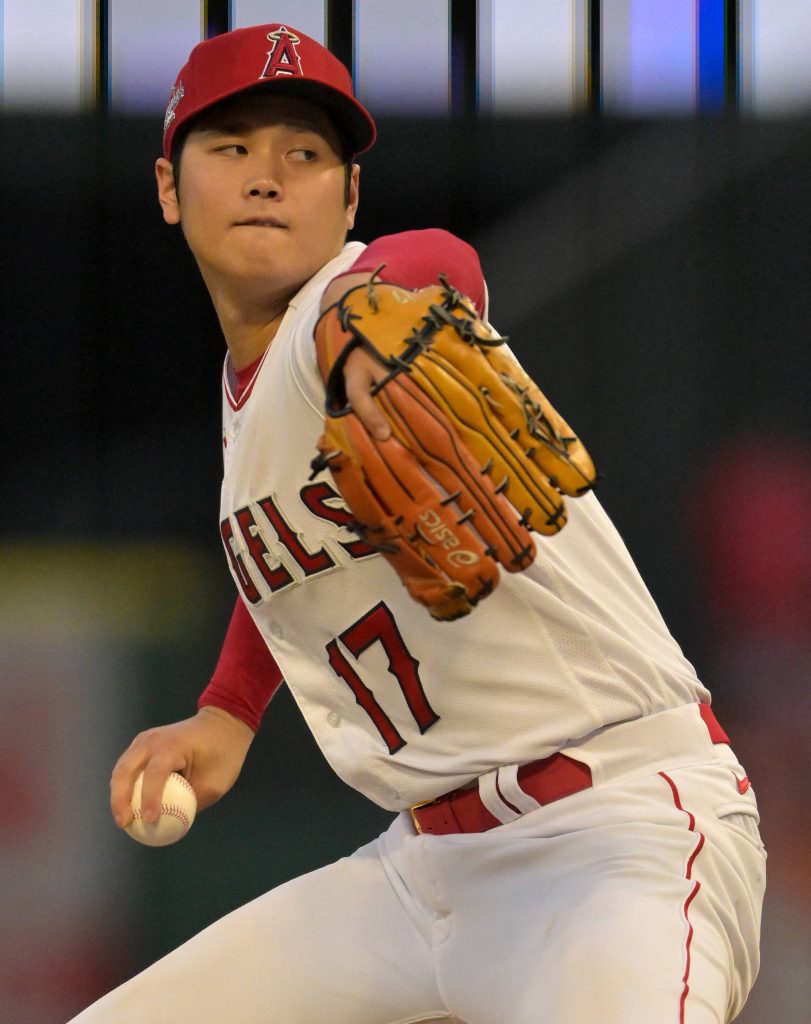 Royals manager Mike Matheny was in awe of Ohtani, he admitted after the game.

"That was a display," Matheny was quoted as saying by The Associated Press. "It's a very unique repertoire of pitches.
"I don't think you're going to find as many guys with as many weapons as what we saw today. He was throwing three different sliders, plus a cutter and a curve."

Sumo
Konishiki Looks Back on Move to Japan
Retired sumo wrestler Konishiki, who became the first foreign-born ozeki, arrived in Japan 40 years ago.
June 18, 1982, marks an important milestone in the Hawaiian-born celebrity's life.
Before achieving legendary status in the sport, Konishiki was hampered by nervousness, he recalled.

"I was embarrassed and scared. My opponent suddenly jumped out, and I was startled, so I just bumped into him. If I'd lost that match, today's 40th anniversary would not have happened," Konishiki was quoted as saying by Kyodo News.

Konishiki, now a naturalized Japanese citizen, held a party on June 18 in Tokyo's Shibuya Ward to commemorate the 40th anniversary of his arrival in Japan, and approximately 300 people were there.

Swimming
Mizunuma Claims Silver in 100-Meter Butterfly at World Championships
Naoki Mizunuma earned the silver medal in the men's 100-meter butterfly on Friday, June 24 at the FINA World Championships in Budapest.

Mizunuma completed the final in 50.94 seconds. Kristof Milak of Hungary claimed the gold in 50.14 seconds.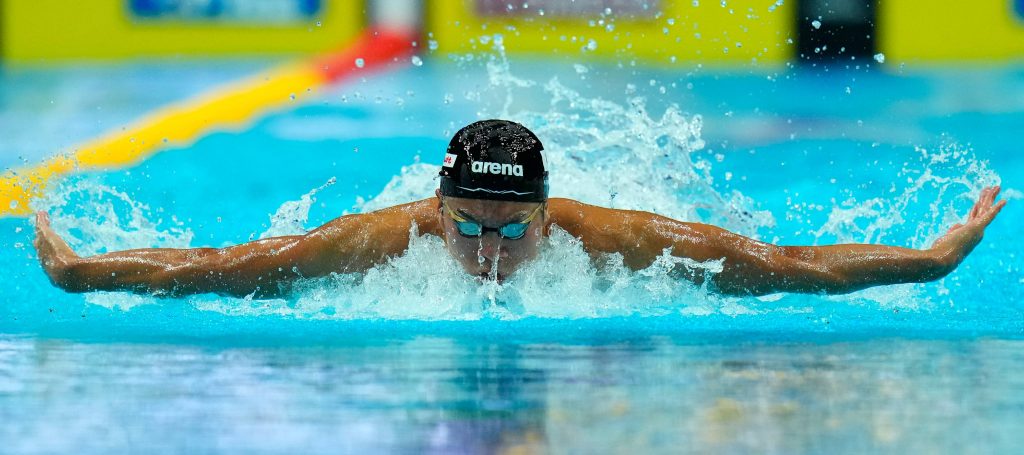 The 25-year-old Japanese swimmer set a national record in the semifinals, finishing the race in 50.81 seconds.
With a solid showing in the final, Mizunuma became the first Japanese man to earn a podium finish in the event at the world championships.
"I'm really happy to be a part of history," he said after the race, according to Kyodo News.
For Japan, other top performers at the world championships include Tomoru Honda (bronze in the men's 200 butterfly) and Yu Hanaguruma (silver in the men's 200 breaststroke).
Olympics
Tokyo 2020 Organizers Say Olympic Price Tag is ¥1.4 Trillion
So how much did it cost to hold the delayed Tokyo Olympics?
The Tokyo 2020 Organizing Committee released its financial figures on Tuesday, June 21 and said the total cost was $10.5 billion USD (¥1.42 trillion JPY).
That price tag is double the amount that appeared on Tokyo bid committee's plan in 2013, when Japan's capital city won the bid.
But Tokyo 2020 organizers predicted last year after the Olympics concluded that the total cost would be $15 billion USD.
Some key expenditures, such as security personnel and stadium ushers, were reduced significantly due to most events being held without spectators for the pandemic-delayed Summer Games.
"We made an estimate, and the estimate has gone down lower than we expected," Tokyo 2020 Organizing Committee CEO Toshiro Muto told a news conference through an interpreter. "As a total amount, whether this is huge or not — when it comes to that kind of talk it is not easy to evaluate."


Author: Ed Odeven
Follow Ed on JAPAN Forward's [Japan Sports Notebook] here on Sundays, in [Odds and Evens] here during the week, and Twitter @ed_odeven, and find him on JAPAN Forward's dedicated sports website, SportsLook.