Titleholder Wins 63rd Takarazuka Kinen In Record-Setting Time
Kazuo Yokoyama's ride became the first horse since Deep Impact in 2006 to triumph in both the Tenno Sho (Spring) and this race in the same year.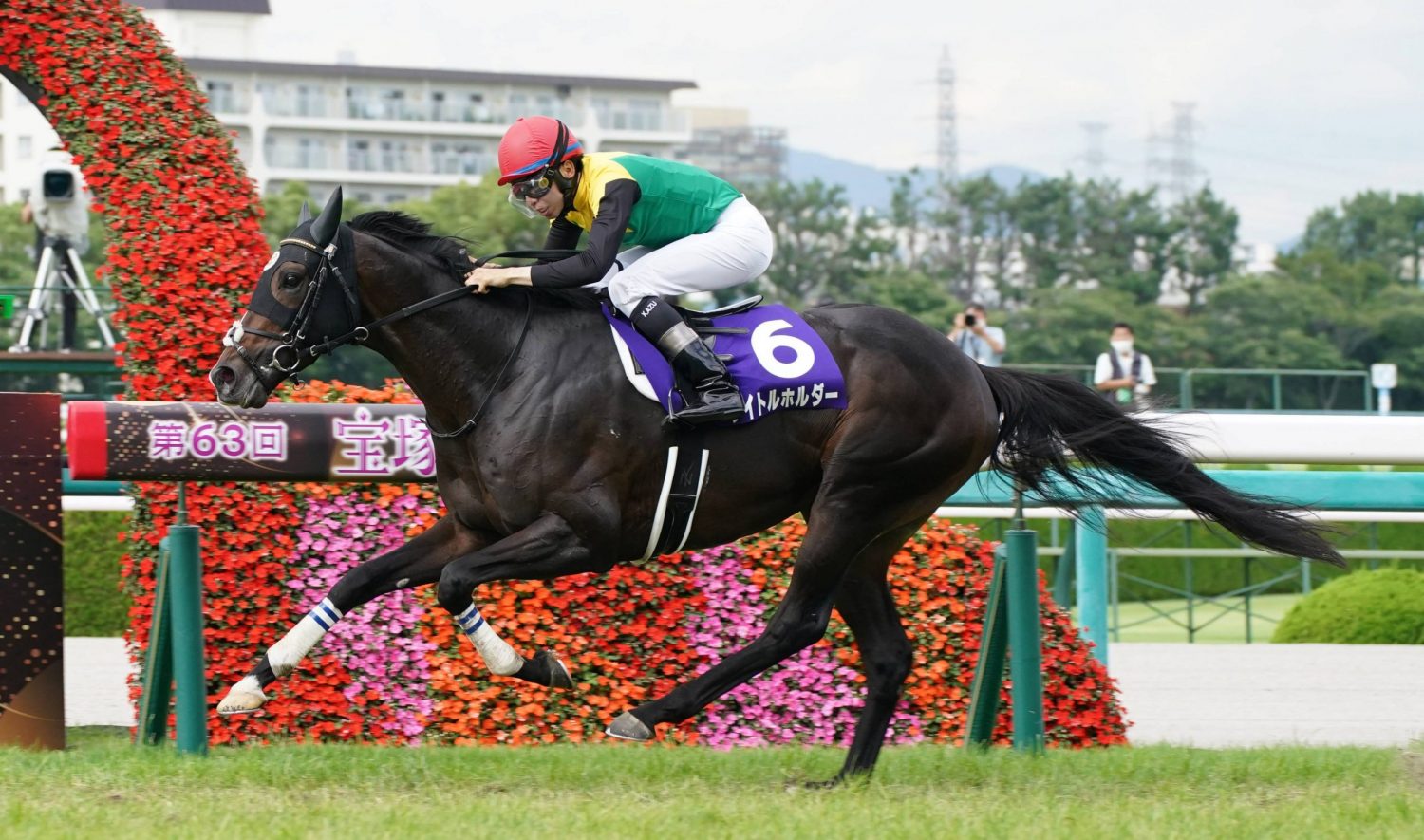 Being a crowd-pleaser is a unique part of a successful jockey's work.
Kazuo Yokoyama offered a reminder of this two days before the 63rd running of the Takarazuka Kinen. He said of Titleholder, "I am aware of the horse's many fans, so I want to do well with him."

Pleasing Titleholder's legions of fans, Yokoyama achieved his goal by riding the popular 4-year-old to a two-length victory at Hanshin Racecourse in Takarazuka, Hyogo Prefecture, on Sunday, June 26.

Before an announced crowd of 43,297 and a national TV audience, the Duramente-sired colt completed the 2,200-meter Grade I race on turf in a race-record time of 2 minutes, 9.7 seconds. (Watch the race replay here.)
Titleholder broke Earnestly's race record of 2:10.1, which was set in 2011.

Fifth favorite Hishi Iguazu, guided by Damian Lane, placed second, two lengths behind Titleholder. Five-year-old mare Daring Tact (Kohei Matsuyama's ride), who became the first unbeaten filly Triple Crown champion in October 2020, took third, another two lengths adrift.
Daring Tact secured a top-three finish by a nose over third favorite Deep Bond, ridden by Ryuji Wada. In May, Daring Tact returned to competition for the first time in more than a year and placed sixth in the Victoria Mile at Tokyo Racecourse.
Fourteenth favorite Meiner Fanrong, piloted by Mirco Demuro, finished fifth.
Efforia, the race favorite who had six wins in eight career starts heading into the Takarazuka Kinen, couldn't overcome a slow start and had to settle for sixth.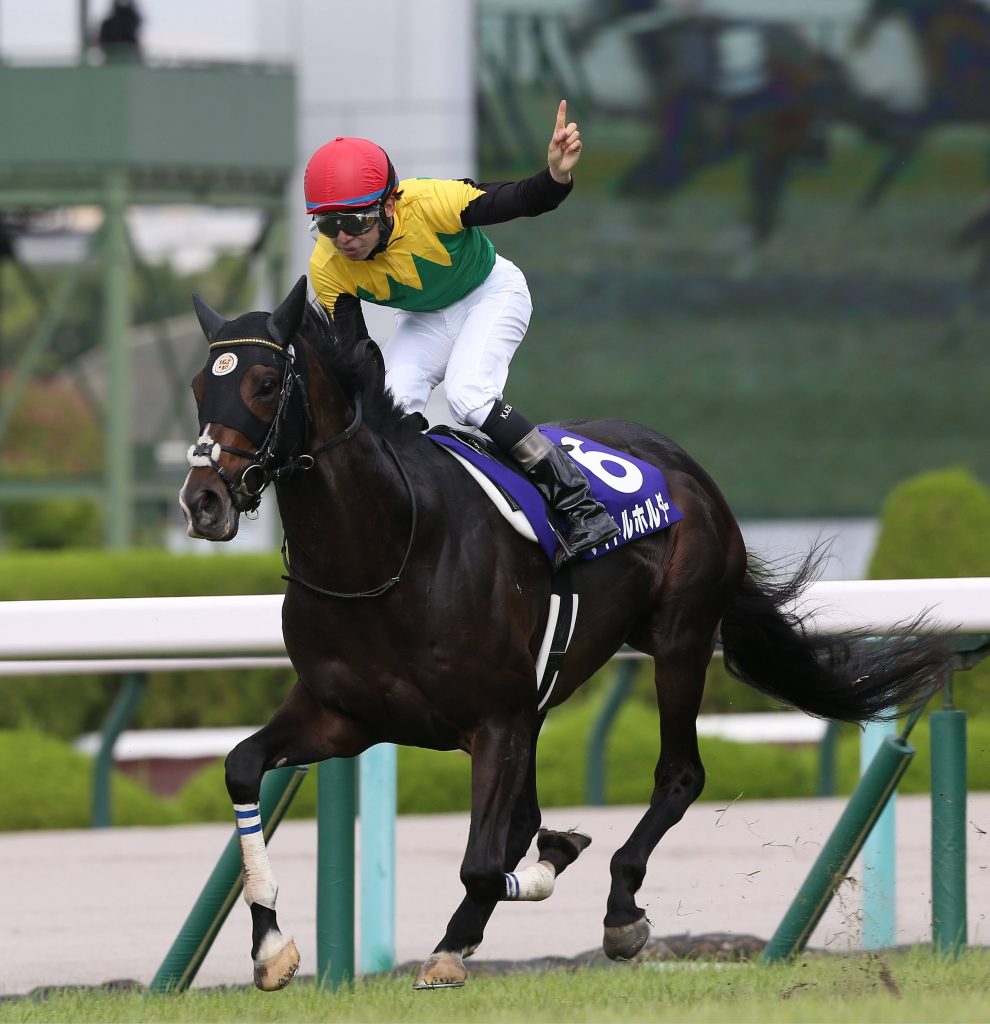 Titleholder Lives Up to Reputation
Recognized as one of the top active Japanese thoroughbreds, Titleholder now has six wins and two runner-up finishes in 12 career starts.

What's more, trainer Toru Kurita's Takarazuka Kinen entry became the first horse since Deep Impact in 2006 to triumph in both the Tenno Sho (Spring) and this race in the same year.

Sunday's Grand Prix event is one of two All-Star races organized by the Japan Racing Association each year. The other, the Arima Kinen, is held in December. Fan voting determines which horses are entered in both races, making both of them popularity contests.
Before the race, a clear reminder of Titleholder's popularity was on display: fan balloting (191,394 votes, a race record).

And then he matched expectations once the race began, bursting out of stall six and contending for a winning result throughout the fast-paced 2,200 meters.
As the crowded field reached the first corner, Panthalassa led the pack. Titleholder was in second place.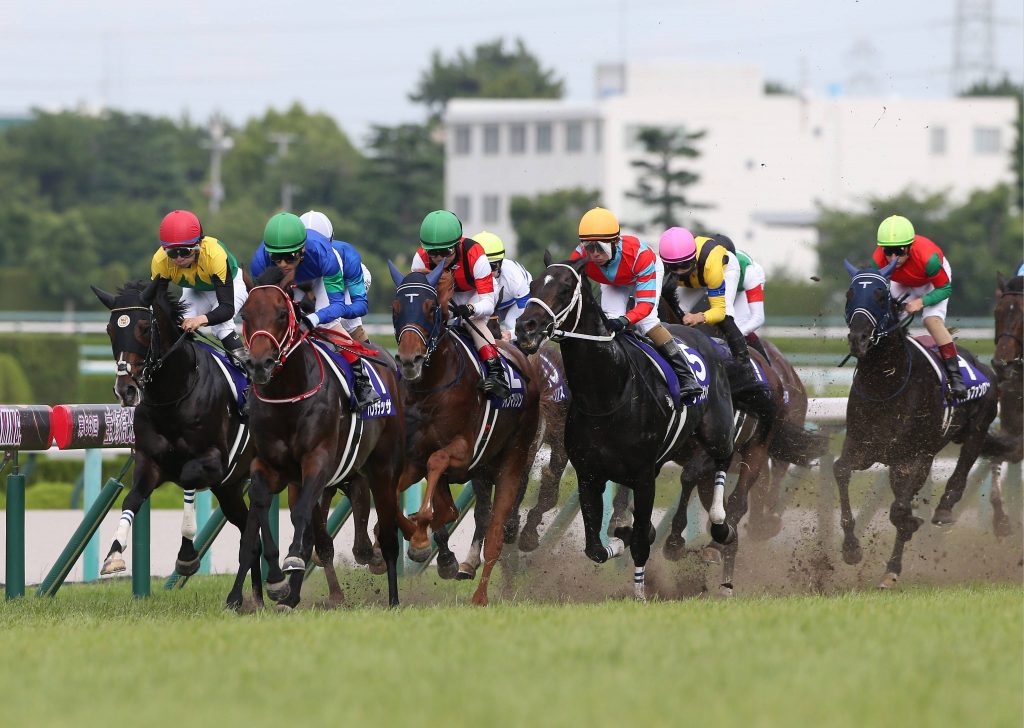 Good Position for Titleholder
By the midway point, Titleholder remained comfortably positioned in second place, a couple of strides behind Panthalassa. Then the margin increased to four lengths.

But with 600 meters to race, it appeared that Panthalassa was losing stamina, while other horses, including Titleholder and Deep Bond, were shortening the distance between the first several positions.
Titleholder then galloped into first place down the back stretch and reached the wire ahead of Hishi Iguazu and the rest of the field.
"This was my fourth race with Titleholder and I knew how the colt could run in good rhythm," said Kazuo Yokoyama after earning his second G1 victory. "The pace was fast but I wasn't concerned because he still had enough power left at the straight.

"He's still in the process of maturing and I think he'll get better going forward."
Authority, reigning JRA wins leader Christophe Lemaire's horse, was unable to race "due to lameness in his right foreleg," according to the official race report. That left the field at 17, one shy of the maximum number.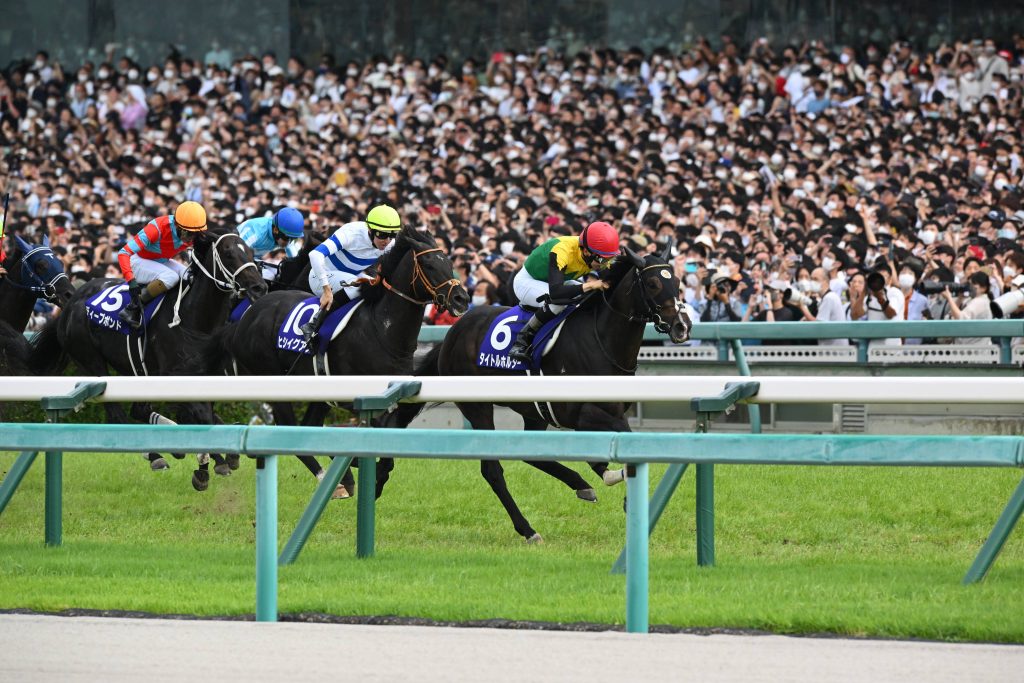 A Look Ahead
After the summer break, G1 racing returns on October 2 with the Sprinters Stakes at Nakayama Racecourse in Funabashi, Chiba Prefecture.
Titleholder's fall schedule is now set to include a trip to Paris, as winning trainer Kurita confirmed after the Takarazuka Kinen.

"I've been told by the owner (Hiroshi Yamada) that the colt will go to the 'Prix de l'Arc de Triomphe if he wins,' so we're planning to send him straight to France with Kazuo," Kurita said after his third JRA G1 triumph.
The Prix de l'Arc de Triomphe is held the first weekend of October.
RELATED:

Author: Ed Odeven
Follow Ed on JAPAN Forward's [Japan Sports Notebook] here on Sundays, in [Odds and Evens] here during the week, and Twitter @ed_odeven, and find him on JAPAN Forward's dedicated sports website, SportsLook.