[JAPAN SPORTS NOTEBOOK] Shohei Ohtani Chosen as an MLB All-Star for the Second Straight Year
Among MLB's most feared hitters and pitchers, Ohtani will appear in the July 19 game at DH ― and surprise no one if he pitches, too.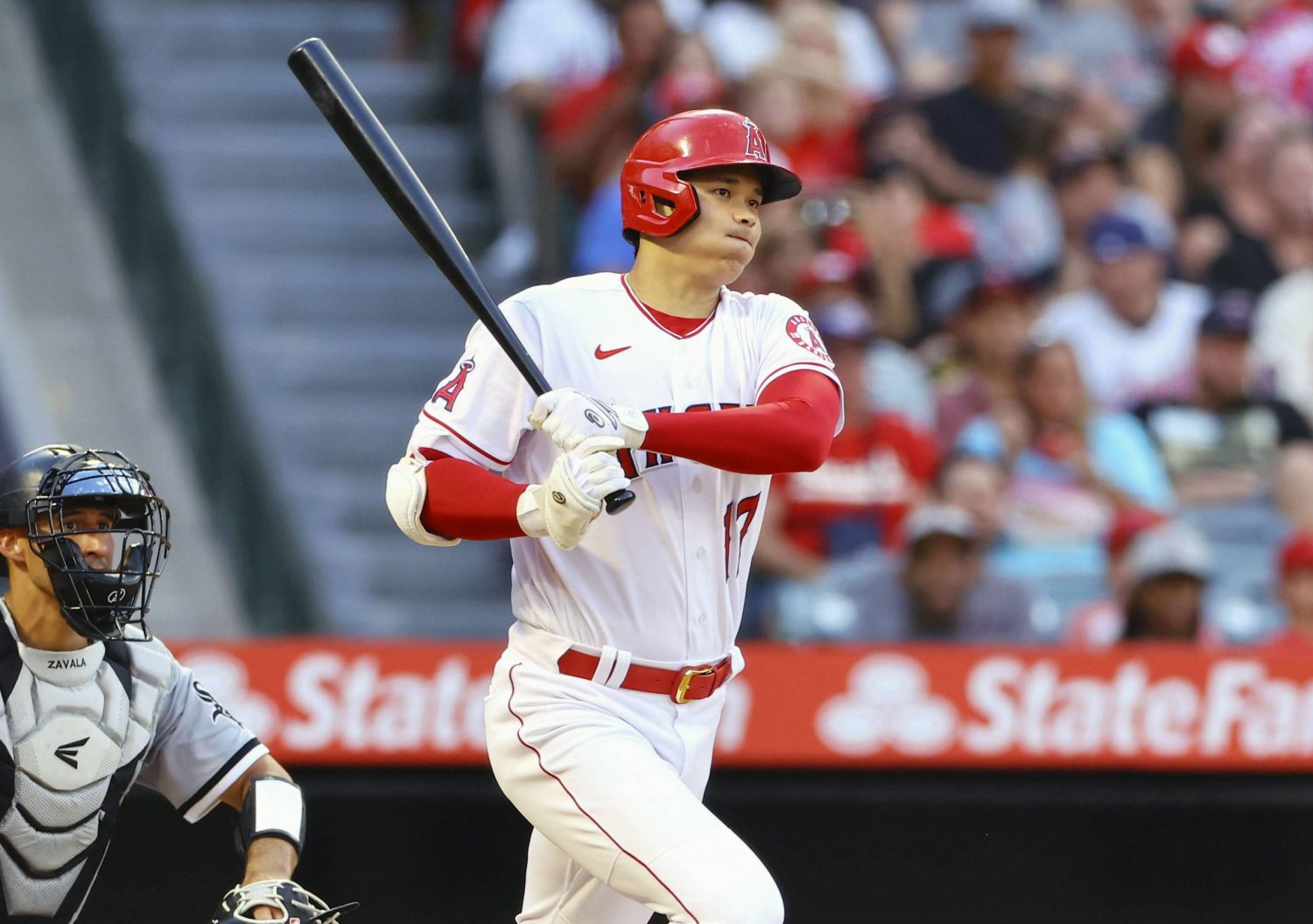 Fan favorite Shohei Ohtani is back in the American League All-Star lineup for the second consecutive year.
In the second phase of voting, fans picked Ohtani as the AL designated hitter for the 2023 MLB All-Star Game, which will be held at Dodger Stadium in Los Angeles on July 19.
The reigning American League MVP trailed Houston Astros slugger Yordan Alvarez by thousands of votes when the first phase of voting ended. But in head-to-head voting for the second phase, Ohtani snatched 52% of the vote, according to MLB numbers released on Friday, July 8.
Ohtani, who has won his last five starts to raise his record to 8-4, is expected to be named to the AL pitching staff when pitchers and reserves are announced on Sunday, July 10.
As a batter, the reigning AL MVP has 19 home runs, 15 doubles and 54 RBIs through Friday. He's batting .262 and has 10 stolen bases.
The hard-throwing right hander has made 14 starts and logged 81 innings on the mound. He has 110 strikeouts and has walked 20 batters.


At the 2021 All-Star Game at Coors Field in Denver, Ohtani made history by serving as the AL's leadoff hitter and starting pitcher.
Ohtani is the third Japanese player chosen to play in consecutive MLB All-Star Games, joining retired stars Hideki Matsui (2003-04) and Ichiro Suzuki (2001-10).
He reminded everyone of his two-way skills in the Angels' 5-2 triumph over the Miami Marlins on Wednesday. Over seven impressive innings, Ohtani limited the Marlins to a single run, an unearned run, in the first inning and fanned 10 batters, reaching double digits in strikeouts for the third consecutive game.
He also added a two-run single to left to pull his team ahead in the fifth inning, helping his cause in LA's road game.


Cubs' Suzuki Makes Dramatic Return After Stint on Injured List
Chicago Cubs outfielder Seiya Suzuki homered in back-to-back games to mark his return to the team's lineup after a 39-day absence.
Suzuki, who was sidelined with a sprained finger, delivered an inside-the-park home run in the ninth inning off Milwaukee Brewers reliever Josh Hader on Monday, July 4. Suzuki's hard-hit ball to left caromed off the outfield wall. He dashed swiftly around the bases, and his head-first slide into home plate was faster than catcher Pedro Severino's attempt to tag him out.

That made it 2-2. The Cubs lost 5-2 in the 10th inning.
Suzuki, who joined the Cubs in the offseason after playing nine seasons for the Hiroshima Carp, was anxious to be back in the lineup.
"I was growing frustrated," Suzuki said, referring to the time he was sidelined, according to Kyodo News. "It was my first major league game in a long time so I told myself I'd have fun today."
On Tuesday, July 5, Suzuki homered again. He bashed a two-run shot to left off Jason Alexander with one out in the fifth inning, helping the Cubs defeat the Brewers 8-3.
He went 2-for-5 with three RBIs on Tuesday, a day after getting two hits.
Suzuki was batting .250 with six homes and 26 RBIs through Friday, July 8.
In other MLB news, Toronto Blue Jays starting pitcher Yusei Kikuchi was put on the 15-day injured list due to a neck strain, the AL club said on Thursday, July 7.
Kikuchi is 3-5 with a 5.12 ERA in 16 starts this season.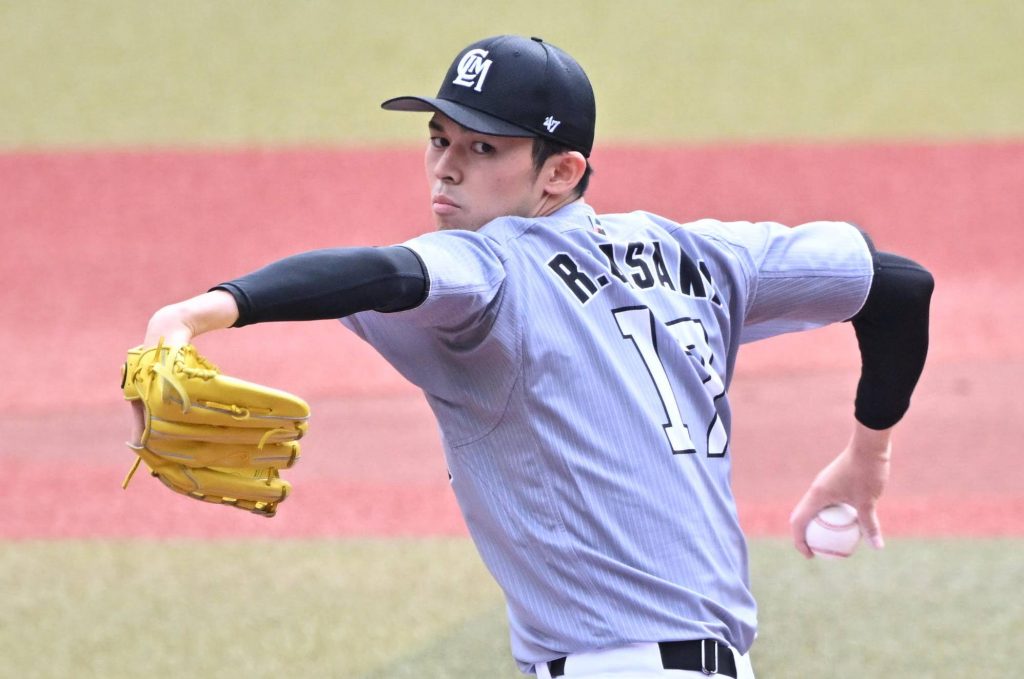 Sasaki Chosen as All-Star For the First Time
Chiba Lotte Marines hurler Roki Sasaki was the leading vote-getter among Pacific League pitchers for the NPB All-Star Series, it was announced on Wednesday, July 6.
Sasaki (6-1, 1.48 ERA) received 304,334 votes and was selected by fans as an All-Star for the first time. The Iwate Prefecture native, who threw a perfect game on April 10, made his pro debut in 2021.
"It feels like it can't be true. I want to express my gratitude to the fans," Sasaki said, according to Kyodo News.
Seibu Lions first baseman Hotaka Yamakawa, who leads the PL with home runs (26) and RBIs (53) through Friday, July 8, received the most overall votes (461,740).
Tokyo Yakult Swallows third baseman Munetaka Murakami led all Central League players with 400,097 votes. Murakami is No. 1 in homers (29) and RBs (75).
The All-Star Series will be held at Fukuoka's PayPay Dome and Botchan Stadium in Matsuyama, Ehime Prefecture, on July 26 and 27, respectively.

RELATED:
2023 World Baseball Classic Schedule Unveiled
Two-time champion Samurai Japan was assigned to Pool B for the 2023 World Baseball Classic.
Joining Japan in Pool B, which will be held from March 9-13 next year at Tokyo Dome, will be South Korea, Australia, China and a TBD qualifier.
Next year's WBC will be expanded to 20 teams, an increase of four since the tourney was last held in 2017.
The Pool A host is Taichung, Taiwan. Phoenix is the Pool C host and Miami the Pool D host.
The semifinals and final are set for March 19-21 in Miami.
Four qualifiers, out of 12 teams in two pools of six apiece, will also secure spots to complete the field. That will be determined in late September and early October in Germany and Panama, respectively.
Japan won the inaugural WBC in 2006, captured the title again in 2009, and finished third in 2013 and 2017.


Rugby
France Rallies Past Japan in Second Half
After trailing 15-7 at halftime, France outclassed Japan in the second half of the international test on Saturday, July 9 at Tokyo's National Stadium.

Les Bleus triumphed 20-15 over the Brave Blossoms, getting a match-winning try from scrum-half Baptiste Couilloud in the 71st minute.
Speaking to reporters afterward, Japan coach Jamie Joseph lamented the result.
"I'm very disappointed with the result," Joseph was quoted as saying by Kyodo News. "We obviously had a lot of chances to win that test match."


Matthis Lebel opened the match with a try in the ninth minute, followed by Maxime Lucu's penalty as world No. 3 France took an early 7-0 lead.
Ryohei Yamanaka scored a pair of tries for Japan in the 12th and 40th minutes, putting the hosts ahead 13-7. Teammate Seungsin Lee then nailed the conversion to account for the Brave Blossoms' final points in the opening half.
Four minutes after the break, Lucu made a penalty, cutting Japan's lead to 15-10. Near the midway point of the second half, Matthieu Jalibert added another penalty to make it 15-13.
Following Couilloud's aforementioned try, Jalibert tacked on two more points with the conversion.
The same teams also squared off on July 2 in Kitakyushu. France routed Japan 42-23.
They will meet again on November 20 in Toulouse, France, during the Brave Blossoms' autumn tour of Europe.

Basketball
New Coaches Fill Vacancies for Jets, Alvark
American bench boss John Patrick is the Chiba Jets' new coach, and Lithuanian mentor Dainius Adomaitis is the Alvark Tokyo's new sideline supervisor.

Both B.League powerhouse squads announced their new coaching hires in early July.

Patrick, 54, is returning to Japan after a 16-year coaching absence. He was the Toyota Motors Alvark bench boss in the 2005-06 season, leading the club to the JBL title.
Since leaving the Alvark, he's coached three pro teams in Germany, starting with the Basketball Bundesliga's BG Gottingen in 2006. A former Stanford University guard, Patrick served as MHP Riesen Ludwigsburg coach from 2013-22.
"I am looking forward to the opportunity to work with the players and staff of the Chiba Jets, and to play our games in front of what I have heard are the most enthusiastic fans in the league," Patrick commented in a team-issued news release.
"We want to play with a fast pace and with energy on offense and defense. For me, personally, it is a great pleasure to be back in Japan after 16 years of coaching in Europe."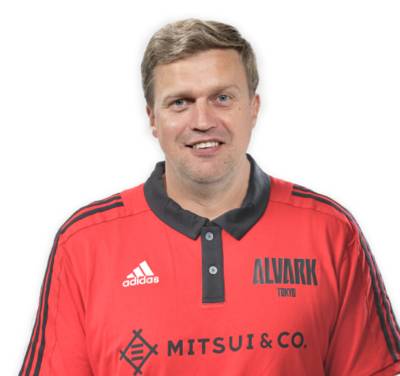 The 48-year-old Adomaitis was the Lithuania national team head coach from 2017-19, filling a coaching vacancy after the squad's seventh-place finish at the Rio de Janeiro Olympics.
Adomaitis has primarily coached pro teams in Poland and Lithuania over the past decade. In 2021, he also served a short stint as Israeli Basketball Premier League club Hapoel Jerusalem's head coach. Before joining the Alvark, Adomaitis coached Neptunas Klaipeda in the Lithuanian League this past season.
"I am honored to be appointed as the head coach," Adomaitis said in a statement. "The front office, players and staff will all work to reach our goals and do everything in our power to make this challenge a success."

College Tournament to Debut in August
The All Japan University Basketball Federation (JUBF) will stage the inaugural World University Basketball Series from August 9-11 in Tokyo.

The JUBF and Rakuten Group, Inc., which is involved in the promotional side of the venture, made a joint announcement about the event, presented by Sun Chlorella, on June 30.
Tokyo-based Tokai University, Pelita Harapan University (Indonesia), Ateneo de Manila University (Philippines) and National Chengchi University (Taiwan) are scheduled to appear in the invitation-only men's hoop showcase at Yoyogi National Gymnasium No. 2.
"We are delighted to announce the new World University Basketball Series," said Naoki Hayashi, JUBF chairman and president of the World University Basketball Series Organizing Committee. "We have invited four top universities from across Asia, including Japan, to join us here in Tokyo for this international tournament.
"It is my great hope that through WUBS, university basketball will continue to grow and reach greater heights in each country and region and that many deep and lasting friendships will be formed among participants. We hope that fans from across the basketball community will come to the venue and cheer on the teams."
Ticket information is posted on the tournament's website.


Soccer
Samurai Blue Captain Yoshida Moves to Schalke
Veteran defender Maya Yoshida has left Italian Serie A club Sampdoria and moved to Schalke, the German Bundesliga club said on Tuesday, July 5.
Under terms of the free transfer, the 33-year-old Yoshida's contract is through June 2023. The team also has the option of extending the deal for another year.
Yoshida, who became Japan national team captain in 2018, suited up for Sampdoria from 2020-22.
"Maya is a leader who will organize our game from the back," Schalke manager Frank Kramer said in a statement. "His calm style of play will give us stability in all periods of the game."
Yoshida has earned 119 caps for Japan.


Author: Ed Odeven
Follow Ed on JAPAN Forward's [Japan Sports Notebook] here on Sundays, in [Odds and Evens] here during the week, and Twitter @ed_odeven, and find him on JAPAN Forward's dedicated sports website, SportsLook.