[NOTES on a SCORECARD] Jinichiro Kozuma Cashes in at Second LIV Golf Event
Kozuma's earnings in Portland equaled nearly half of his previous career income. It's a sign of opportunities the new golf circuit is creating.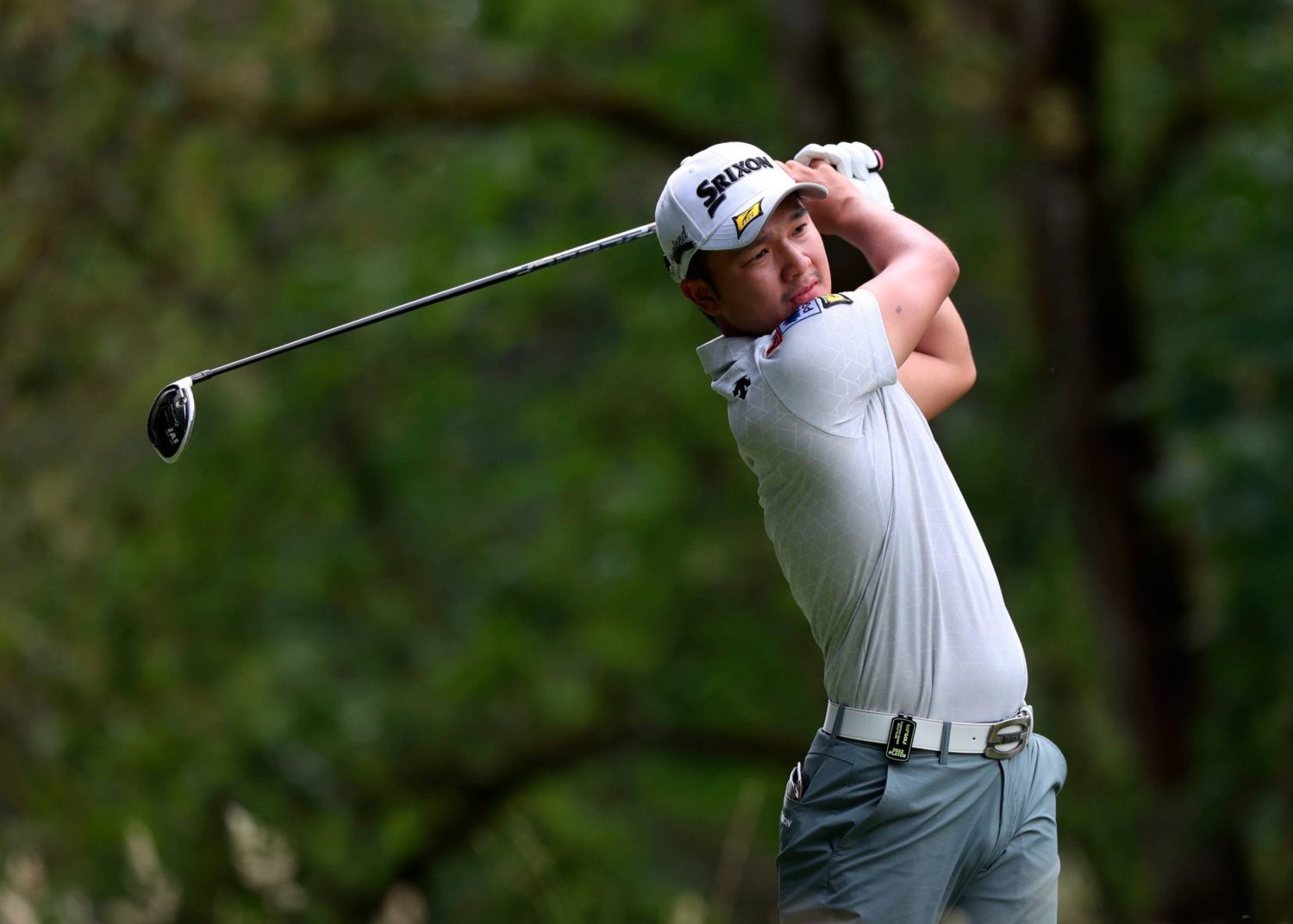 Jinichiro Kozuma enjoyed quite a windfall at the recent LIV Golf tournament, which was held near Portland, Oregon. The Kagoshima native finished sixth at Pumpkin Ridge in the event won by South Africa's Branden Grace, who received $4 million USD for his two-shot victory on July 2.
Kozuma was 2-under par for the three-round tournament and ended up five strokes behind Grace.
Here is the kicker: Kozuma, who turned 28 on July 7, earned $800,000 USD for his performance in Portland. That equates to ¥1,080,000 JPY, or half of Kozuma's previous career earnings.
The Japan Golf Tour Organization confirmed that Kozuma had won a total of ¥206,604,437 JPY entering the tournament in Oregon. Kozuma, who turned pro in 2012, has won twice on the Japan Tour in his career.
Kozuma's big payday and LIV Golf's second event were roundly ignored by the Japanese press, just as the inaugural competition in London last month also was. That doesn't make sense, as Japan's four-man team of Kozuma, Ryosuke Kinoshita, Hideto Tanihara and Yuki Inamori came in fourth out of 12 teams in Portland, just missing out by one shot on a third-place showing that would have brought the players a bounty of $500,000 USD to split four ways.
LIV Golf, backed by the Saudi Investment Fund, continues to sign away PGA Tour players and major winners. It is clear that the fledgling circuit, which plays next at Donald Trump's Bedminster course in New Jersey from July 29-31, isn't going away.


Hachimura's Motivations Hard to Figure Out
It is good to see that Toronto Raptors forward Yuta Watanabe has joined the Japan team for the FIBA Asia Cup in Indonesia that runs from July 12-24. The 27-year-old Watanabe will provide veteran leadership for Tom Hovasse's youthful squad in the 16-team competition.
The bigger question is, why isn't Rui Hachimura playing in the tournament?
Hachimura, the Washington Wizards frontcourt player who missed half of the last NBA season for mysterious reasons, should be working on his game as the league's other players do during the summer. Hachimura lost his starting position last season due to his prolonged absence and will likely find himself coming off the bench again next season unless something changes.
The Toyama Prefecture native has played in just 147 of a possible 236 games in his three-year career due to injuries and the long break at the start of last season.
It is unclear who is advising Hachimura, but whoever it is isn't doing a very good job. At the age of 24, Hachimura should be playing more, not less.
The NBA is a very fluid league, with talented new players entering every season, if Hachimura doesn't bear down soon, his stock will continue to drop.
RELATED:

Bach Praises Sapporo's 2030 Bid
Sapporo's bid for the 2030 Olympics continues to remain in the driver's seat after getting a recent boost from IOC president Thomas Bach.
"What I can see is that there is a very good cooperation between the different levels of authorities and government on the one hand … and also there is a good cooperation with the Japanese Olympic Committee on the other hand," Bach told Kyodo News in an interview. "And this kind of cooperation and support is one of the essentials for every intention to host the Olympic Games."
Sapporo is vying with Salt Lake City and Vancouver for the 2030 Games with a decision expected to be announced by the IOC in May or June of 2023.


Mao to Launch New Show Tour
Three-time world champion Mao Asada announced July 4 that she will embark upon a new tour entitled "Beyond" that will begin in September and comprise some 70 performances throughout Japan.
Mao's first post-competition "Thanks Tour" ran from May 2018 to April 2021. The 31-year-old has been appearing in commercials and on various TV programs for the past year. It is clear that her star power continues to resonate with figure skating fans.


Tanaka's Struggles Continue in Tohoku
Former New York Yankees star pitcher Masahiro Tanaka continues to struggle in his second season since returning to the Tohoku Rakuten Golden Eagles in 2021. The 33-year-old Tanaka is 4-7 this season with a 2.95 ERA. He has lost twice as many games as he has won since coming back to NPB.
Tanaka is a combined 8-16 the past two seasons with an ERA of 2.99. While his ERA is respectable, one has to feel that the Eagles didn't give the right-hander an NPB record two-year, ¥1.8 billion JPY contract to be a sub .500 pitcher.
Tanaka could have remained in MLB if he had not insisted upon staying with the Yankees. It always struck me as strange that he left MLB in the prime of his career.
If Tanaka continues to post a losing record in Sendai, he will be in line for a huge pay cut from the Eagles. I believe this could portend a return to the majors where there will definitely still be a demand for his services.
Tanaka was 78-46 with a 3.74 ERA in seven seasons with the Yankees.


Fischer-Spassky Battle Recalled 50 Years Later
July 11 marks the 50th anniversary of the epic Bobby Fischer-Boris Spassky World Championships Chess Match in Reykjavik, Iceland. Contested at the height of the Cold War, the American Fischer took on the Russian Spassky in a contest that put both chess and the small Nordic country on the international map.
Fischer, considered the greatest player in chess history, was 29 when he bested the 35-year-old Spassky 12.5-8.5 in the 24-match series to become an American hero. Almost overnight chess became an "in" sport in the United States with membership in the US Chess Federation doubling in 1972.
Fischer became something of a recluse after his victory and did not defend his world title in 1975. He literally disappeared from the chess scene for years, only to emerge in 1992 to defeat Spassky in a 20th anniversary rematch in war-torn Yugoslavia.
The country was under international sanctions at the time of the rematch and the American authorities warned Fischer he would be charged with a crime if he competed. Fischer ignored the threat and won $3.35 million with another win over Spassky.
The US declared Fischer an international fugitive and he spent years avoiding a warrant for his arrest until he was ultimately detained in Japan in July of 2004 for traveling on a passport the US had invalidated.
Tensions with the US government were further inflamed by comments Fischer made while he was being pursued.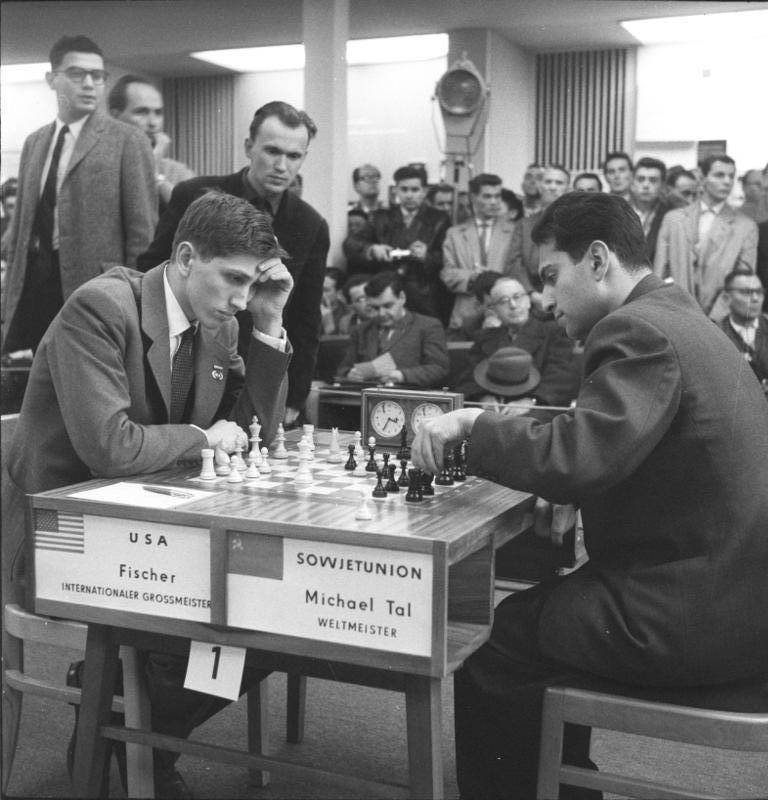 Reports say that Fischer had been living with former Japan women's chess champion Miyoko Watai for years before his arrest. They married in 2004, while he was being held by Japanese authorities.
Fischer was confined to an Immigration Detention Center for eight months while the Japanese and US governments parried with each other about his fate. He wrote to the Icelandic government during this period to request humanitarian help and was eventually granted citizenship in consideration of what his 1972 match had done for the country.
Fischer was released by Japanese authorities and traveled to Iceland with Watai in March of 2005, where he lived out his remaining years in Iceland. He died at 64 in 2008.
I was one of the many Americans who took up the game after Fischer's victory in 1972. In 1974, when I was 12, US champion Walter Browne came to my town and played several people at once. I was one of them. Browne won all of the games, but I still remember it took him 37 moves to beat me.
I get emotional to this day thinking about Fischer and how he went from an incredible idol in my country to a pariah. It was a sad ending for an absolute giant of his sport. Fifty years after his signature triumph, Fischer's impact on chess remains profound.


Author: Jack Gallagher
The author is a veteran sports journalist and one of the world's foremost figure skating experts. Find articles and podcasts by Jack on his author page, here, and find him on Twitter @sportsjapan.