[JAPAN SPORTS NOTEBOOK] Tigers Skipper Akinobu Okada Wins Shoriki Award
The Hanshin Tigers manager lands the Shoriki Award, an annual honor for top contributions to Japanese baseball, after leading the team to a Japan Series title.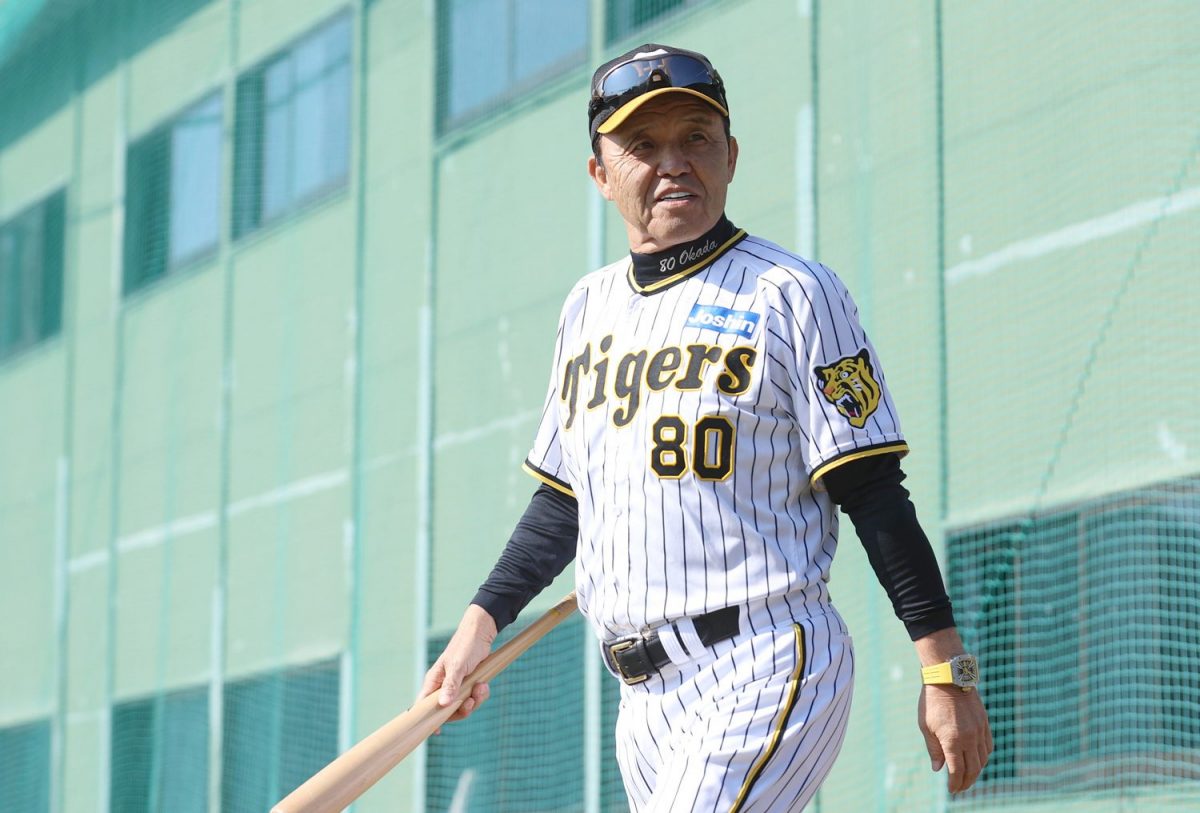 Read the full story on SportsLook - [JAPAN SPORTS NOTEBOOK] Tigers Skipper Akinobu Okada Wins Shoriki Award
Hanshin Tigers manager Akinobu Okada, who led the Pacific League club to its first Japan Series title since 1985 on November 5, is the 2023 Matsutaro Shoriki Award winner.
Consisting of former professional players, the award selection committee announced that Okada had been chosen for the honor on Tuesday, November 14.
"It's a great honor. I'm so grateful," Okada was quoted as saying by Sports Hochi upon learning the news.
The Shoriki Award recognizes a person who has, in the view of the committee, contributed the most to Japanese baseball for that year.
Shoriki, who passed away in 1969, was hailed as the father of Japanese pro baseball. He served as owner of the franchise that became the Yomiuri Giants. In his latter role as Nippon Professional Baseball commissioner, the two-league system was implemented. And Shoriki played a vital role in the establishment of the Japan Series in 1950.
Former Samurai Japan manager Hideki Kuriyama, who guided the national team to the World Baseball Classic title in March, and 2023 American League MVP Shohei Ohtani were given special awards and monetary prizes by the committee.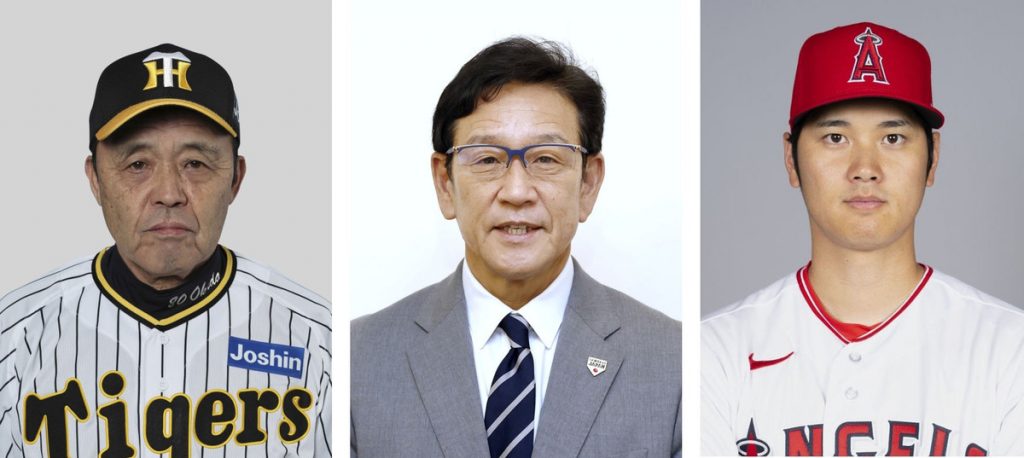 Moving Hearts with Baseball
Kuriyama said he was honored to be recognized by the committee.
"This is a great honor, and I could not be more pleased," Kuriyama said in a statement. "I'd be so happy if we were able to move the hearts of so many people after the MLB players, including [Yu] Darvish and Masataka [Yoshida], and my fellow honoree Shohei, gave everything of themselves despite their severe schedules."
Getting Darvish and Ohtani to commit to playing for the Japan national team at the WBC was a huge factor in the committee's decision to honor Kuriyama, Sports Hochi reported.
Background on the History of the Shoriki Award
The Shoriki Award has been presented annually since 1977.
On a few occasions, there have been multiple winners. Ichiro Suzuki and Shigeo Nagashima shared the honor in 1994. NPB managers Sadaharu Oh and Senichi Hoshino were selected in 2003. Tatsunori Hara and Shinnosuke Abe were chosen in 2012.
Although players and managers have been selected over the years for the award, Japan Series-winning skippers have now won it for six consecutive years.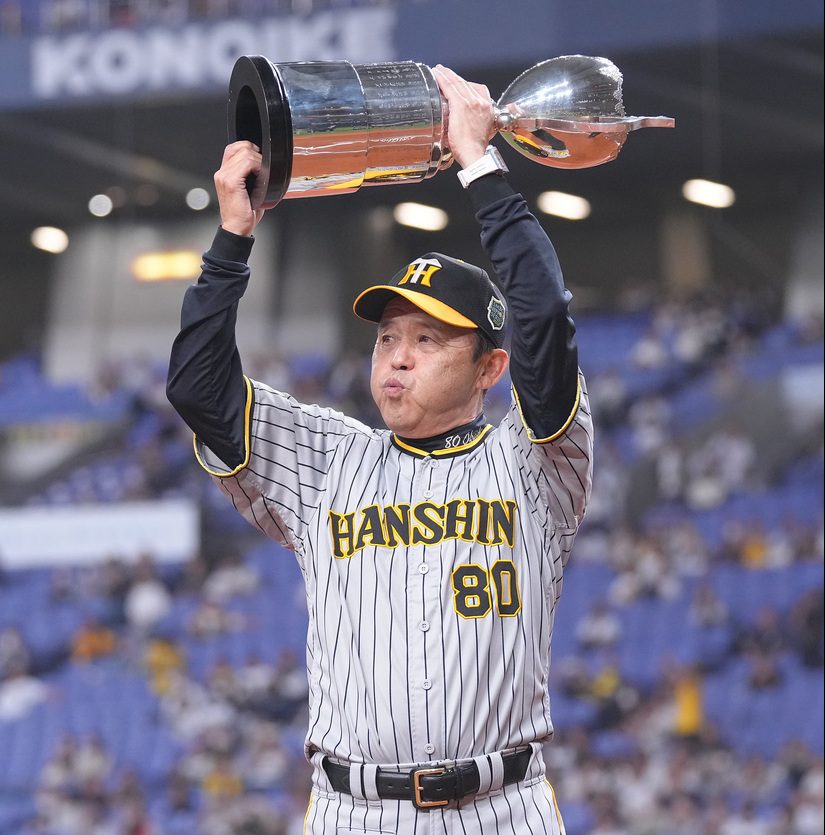 Okada's Leadership Style Places Premium on Small Details
Wedge Online, the Japanese-language monthly magazine's website, reported that Okada's selection as the Shoriki Award recipient highlighted his tactical managerial decisions throughout the 2023 NPB season.
For instance, a Wedge Online article published on Thursday, November 16 cited Okada's "meticulous leadership." This paid dividends for the Tigers on offense. Hanshin led the Central League in walks (494) and in runs (555) during the regular season.
Committee chair Koji Yamamoto pointed out that Okada's managerial approach highlighted his skills in "emphasizing the four bases," the publication reported.
Elaborating on Okada's leadership, Yamamoto offered this insight, NHK reported: "As a manager who used to be an infielder, he played baseball with a sense of precision throughout the year, emphasizing his ability to make the opposing pitcher throw more pitches and winning a game with a one-run difference.''
Continue reading the full story, which includes news items on soccer, basketball and more, on SportsLook.
RELATED:

Author: Ed Odeven
Find Ed on JAPAN Forward's dedicated website, SportsLook. Follow his [Japan Sports Notebook] on Sundays, [Odds and Evens] during the week, and X (formerly Twitter) @ed_odeven.