[JAPAN SPORTS NOTEBOOK] Utano Agu Hits Target With Victory In Archery World Cup In Paris
"I would like to take a leap forward with my experience of winning this time," Agu said after securing Japan's first-ever stage victory on the tour.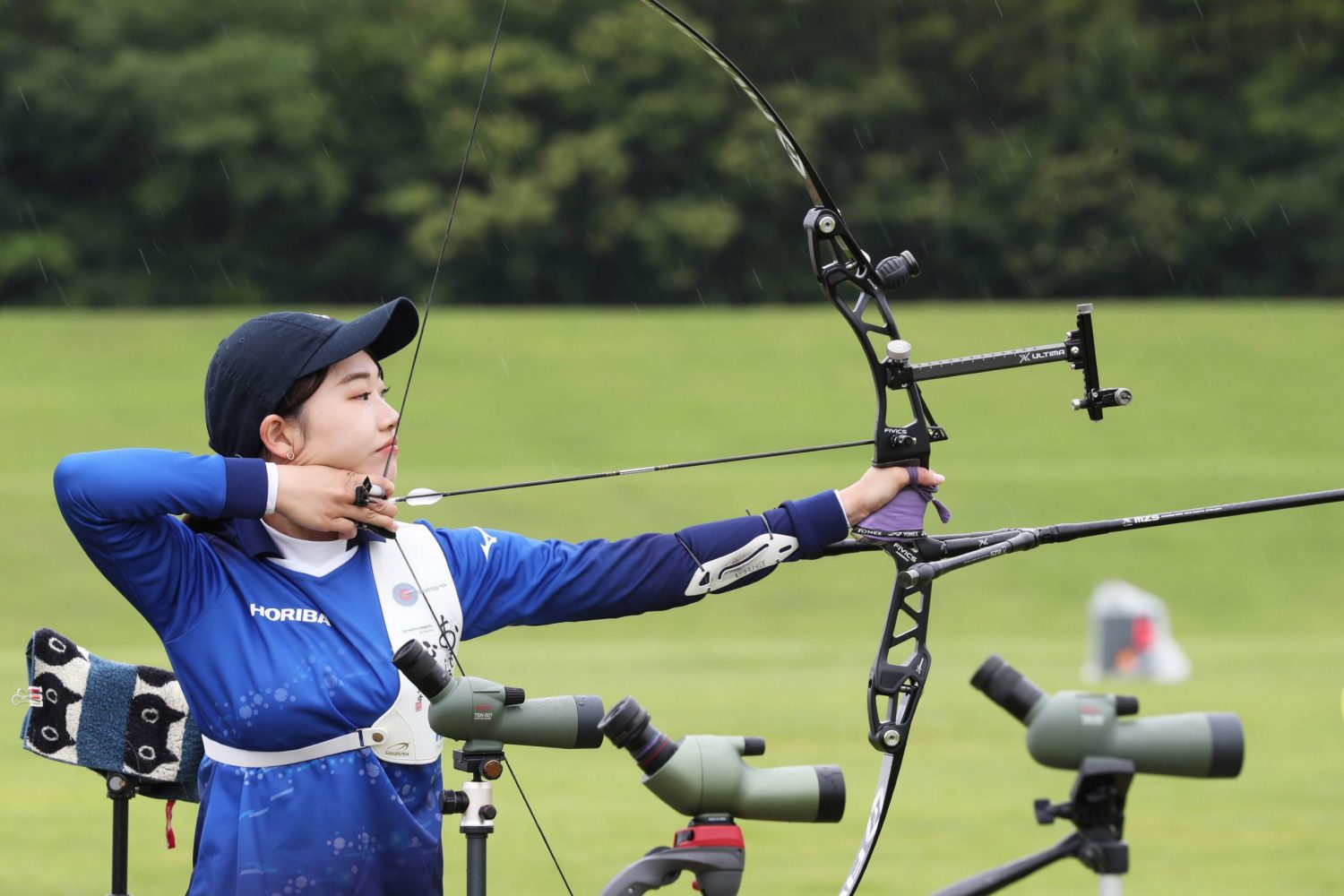 Utano Agu was a finalist for a spot on the Japan women's archery national team for the Tokyo Olympics last summer. In the last qualifying event in March 2021 at Yumenoshima Park in the nation's capital, four women, including one reserve, were selected. And Agu missed out on fulfilling her top objective for 2021.
But she's channeled her energy and focus into taking a big step toward achieving that goal in 2024 at the Paris Games.
The up-and-coming archer is off to a great start in her debut season on the Archery World Cup tour, which was established in 2006.

In her first World Cup appearance, the 23-year-old Kyoto Prefecture native placed 17th in the women's recurve individual event in the tour's 2022 stop (the second stage) in Gwangju, South Korea in May.

Agu then rose to the occasion in the season's third stage in Paris, winning the same event on Sunday, June 26.

The former Doshisha University student, who entered the tourney as the No. 18 seed, was undefeated in her sixth matches in the French capital en route to gold.

She defeated American Catalina Gnoriega 7-1 in the first round, followed by back-to-back 6-5 victories over France's Lisa Barbelin and the Netherlands' Laura van der Winkel to reach the quarterfinals.

Beating Barbelin provided a strong measuring stick of Agu's skills and potential at this stage of her career. Barbelin entered the Paris tour stop with two recent major titles on her CV: 2021 European champion and 2022 European indoor champion.

Agu topped Taiwan's Tzu Ying Kuo 7-1 in the quarterfinals, then triumphed over Britain's Penny Healey 6-4 in the semifinals.

In the title match, she prevailed 6-4 over Taiwan's Chia Mao Peng.

"This was my first time in the finals and I didn't want any regrets so I shot every arrow very carefully," a beaming Agu said, reacting to the results. "I don't care about my opponent. I always smile and concentrate on myself."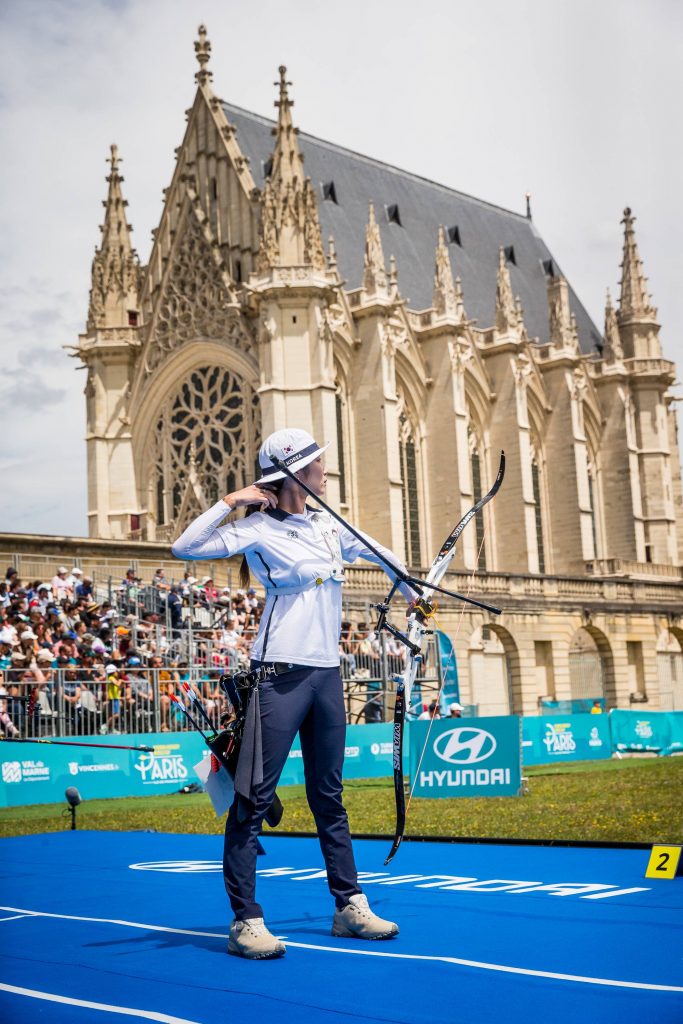 A Brief Primer on the Sport
In international competitions, including the Olympics (since its introduction as a part of the program in 1972) and the Archery World Tour, the recurve bow is used.

So what is a recurve bow? The World Archery website provides this explanation: "The recurve bow is the modern evolution of traditional bows that have existed for thousands of years. The limbs positioned at the top and bottom of the bow curve back away from the archer at each tip. This is what gives the 're-curve' its name."

For Agu and other participants, they shoot their arrows from 70 meters away at a target that is 122 cm in diameter, and the 10-ring has a diameter of 12.2 cm.

In qualifying for tournaments, archers shoot 72 arrows. Total points are used to compile the list of seeds. After qualifying, single-elimination, head-to-head duels are held in tournaments.

Archers can also compete in another event featuring a compound bow, "a more mechanically efficient piece of archery equipment," according to World Archery. The compound bow's design has "a levering system of pulleys and cables, making it faster and decidedly more accurate than other types of bow," the sport's world governing body's website explains.


Agu's Journey as an Archer
Agu, who is scheduled to participate in the Archery World Cup's fourth stage in Medellin, Colombia, from July 18-24, has been involved in competitive archery since she entered Doshisha Girls' Junior High School.

After training in classical ballet since she was 3 years old, she was interested in joining the Kyoto school's rhythmic gymnastics club, but she was informed that "only experienced people could [join]," she recalled in a December 2020 interview with Nikkan Gendai.
As a result, Agu switched her primary focus to archery after being encouraged by a friend to do so.

Agu's physique gradually changed, which in turn helped her to become a successful archer. Speaking to Nikkan Gendai, she recalled the transformation.
"In ballet, I was always told to lose weight, so I was really delicate," she told the newspaper. "I was about 140 cm tall and I wasn't strong. My muscle training was tough, but I did my best not to lose to my classmates."

While in junior high school, she eventually decided to quit ballet. She also increased her weight by about 15 kg and her height increased by 15 cm. Agu said that she tried to gain weight by eating rice while attending archery club's training camp.
She enjoyed success at a number of high school and university competitions.

In 2015, Agu finished second in the 34th National High School Archery Invitational Tournament. A year later, she placed third in the 48th National High School Archery Championship.

Moreover, Agu established a then-Japan high school girls recurve record for points (660), doing so with 72 arrows.

In 2018, she was the runner-up in the 57th All Japan Student Archery Individual Championship.
It was a sign of positive things to come in domestic competitions, a demonstration of her talent.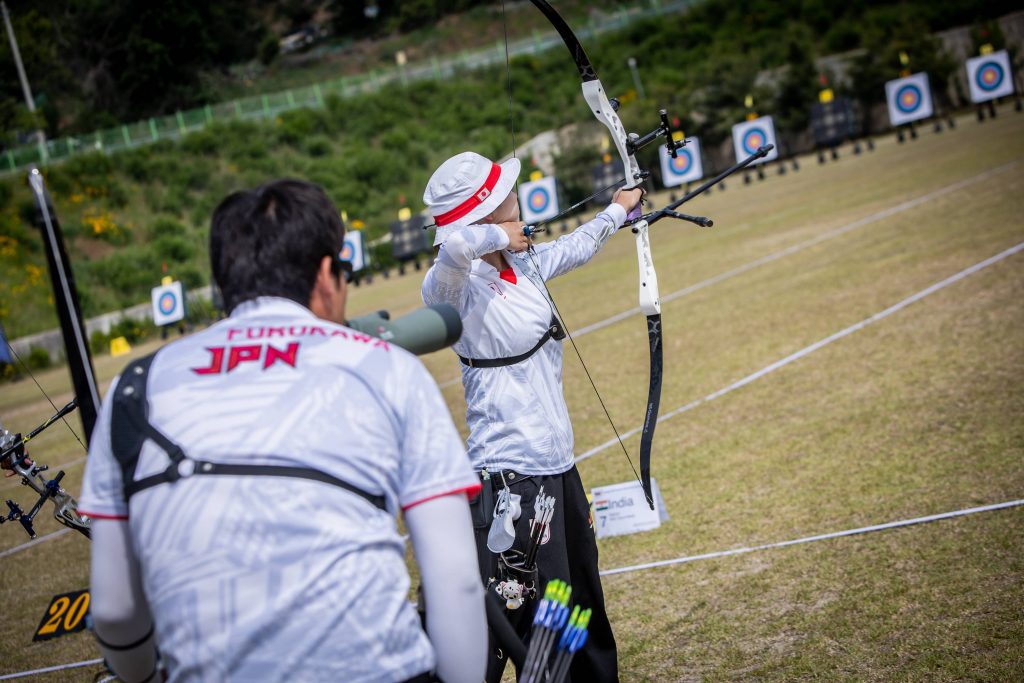 Notable Achievements at Doshisha University
As Doshisha University's team captain, Agu played a pivotal role in the school's title-winning effort at the 55th All Japan Student Archery Women's Championship in 2020.

Then, in 2021, Agu was the runner-up in the 30th All Japan Indoor Archery Championship.

Intellectual curiosity appears to be a tangible part of Agu's success in the sport. Her education pursuits seem to connect well to her athletic goals.

While at Doshisha University, she studied family psychology and criminal psychology. She also attended a seminar about personality psychology, Nikkan Gendai reported.

"I think that the field of self-control will lead to archery that confronts one's emotions," she told the newspaper in 2020.

Indeed, Agu's breakthrough performance on the Archery World Cup tour was significant on a personal level. Agu became the first Japanese to win a World Cup event, according to the All Japan Archery Federation.

"I would like to take a leap forward with my experience of winning this time," Agu said in Paris.

This year's Archery World Cup wraps up with the finals in Tlaxcala, Mexico, on October 15-16.


Baseball
Kikuchi Earns First Win Since May 16
After a seven-start winless streak, Toronto Blue Jays left-hander Yusei Kikuchi changed the narrative on Thursday, June 30.

Kikuchi (3-4) was the winning pitcher in Toronto's 4-1 home victory over the Tampa Bay Rays. He allowed a run and four hits in six innings, struck out a season-best eight batters and walked one.

Since picking up his last win on May 16, Kikuchi was 0-3 with a 7.30 ERA in his previous seven starts entering Thursday's game.

"I'm feeling relief after getting through six innings and tasting victory with my team," Kikuchi told reporters, Kyodo News reported. "I struggled to throw strikes in my last three or four starts, but I was able to study videos and make adjustments, so that was good."

RELATED: Yusei Kikuchi Holds Mariners To One Hit In Six Innings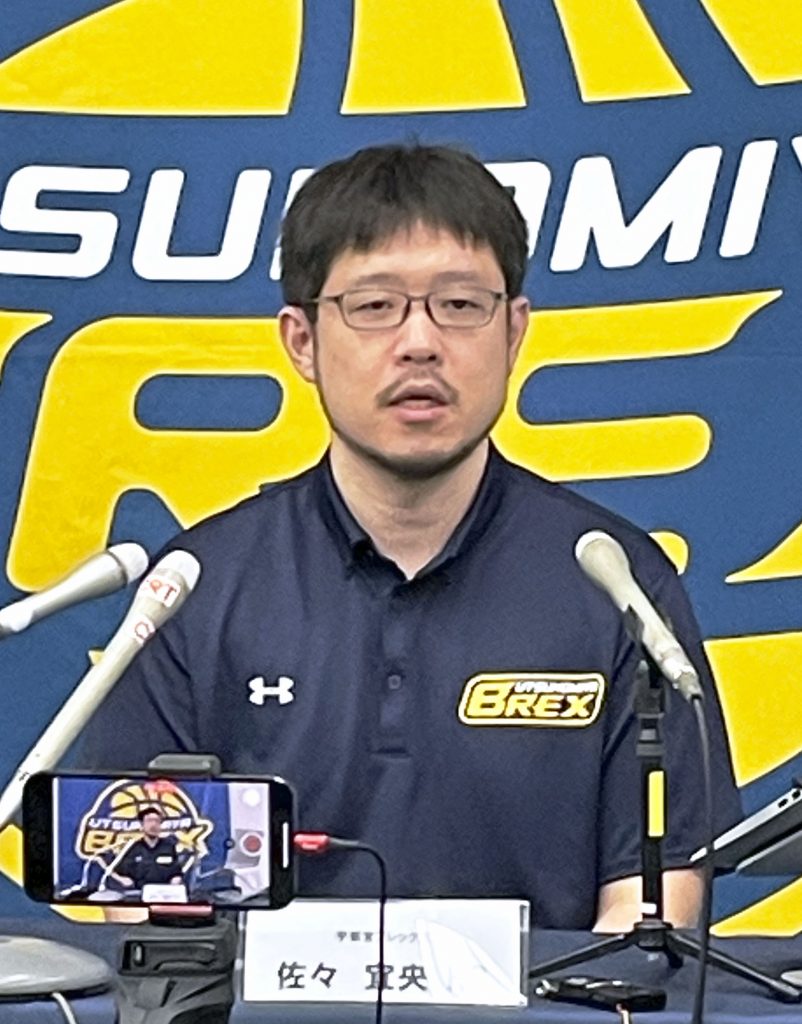 Basketball
Brex Appoint Sassa as Anzai's Replacement
Norio Sassa spent the past two seasons as an assistant coach for the Utsunomiya Brex, helping lead the B.League team a championship runner-up finish in 2020-21 and their season league title in the 2021-22 campaign.
Now, Sassa is the new man in charge for the Brex, it was formally announced on Tuesday, June 28. Sassa, 38, replaces Ryuzo Anzai, who stepped down after Utsunomiya's championship season.

Sassa began his pro coaching career as a Hitachi Sunrockers assistant in the now-disbanded JBL in 2009.
After three years with the Sunrockers, he joined the Brex as an assistant in 2013 and spent three years on the Tochigi Prefecture-based team's coaching staff.
Sassa served as Ryukyu Golden Kings head coach from 2017-19.

In related news, the Brex have hired Mo Abedini as an assistant coach, the team announced on Wednesday, June 29.

The 41-year-old coach has served as an assistant and bench boss over the past decade with several teams in his native Iran.

RELATED: [JAPAN SPORTS NOTEBOOK] Ryuzo Anzai Leaves Brex After Title-Winning Season

Baba Added to Warriors' Summer Tourney Roster
Guard Yudai Baba was added to the Golden State Warriors' California Classic squad, the NBA champions announced earlier this week.

The two-day tournament (July 2-3) in Las Vegas featured the Warriors, Los Angeles Lakers, Miami Heat and Sacramento Kings. Rookies, free agents and players in their early-to-mid 20s generally make up the bulk of summer event rosters.
After the California Classic, the Warriors will participate in the NBA Summer League, which is set for July 7-17 in Las Vegas.

Baba began his pro career with the Alvark Tokyo. He's also had a pair of stints with the NBA G League's Texas Legends and Australia NBL's Melbourne United.


Golf
Hataoka Places Fifth at Women's PGA Championship
Nasa Hataoka had a strong performance on the final day of the Women's PGA Championship in Bethesda, Maryland, carding a 3-under 69 on Sunday, June 26.

Hataoka made four birdies in the fourth round of the third women's golf major of 2022 and finished tied for fifth. She completed the tournament at 1-under 287.

She was in 35th place entering the final day of competition at Congressional Country Club.
The tournament was full of ups and downs, according to Hataoka, who shot 71 in the opening round, followed by a 72, a 75 and a 69.

"I could meet my minimum target of finishing under-par," Hataoka said reflecting on her overall performance, according to Kyodo News. "I had few shots that went as I hoped throughout the tournament. The third round was especially frustrating."

"I'm playing hoping to be in the mix for the title, but I was somewhere totally opposite [starting the day]. … I want to make sure I show the things I feel I've improved on a consistent basis."

In the three previous tournaments, Hataoka placed tied for 28th, tied for sixth and tied for 49th, respectively at the US Women's Open (final day: June 2), ShopRite LPGA Classic (June 10) and Meijer LPGA Classic (June 16). In succession, she shot 5-over 289, 9-under 204 (three-round event) and 7-under 281.


Tennis
Hontama Loses in Second Round in Wimbledon Debut
Mai Hontama reached the second round of the Wimbledon women's singles tournament after her first-round foe, Clara Tauson, withdrew due to an injury on Monday, June 27. Tauson was leading 4-1 in the first set before pulling out.

Two days later, Tokyo native Hontama, 22, played her first full match at Wimbledon in her Grand Slam debut. Frenchwoman Diane Parry defeated Hontama 6-3, 6-2.

"I feel I didn't leave everything out there but am happy," Hontama was quoted as saying by Kyodo News. "Unexpectedly, I didn't get that nervous and could play thinking this place feels nice. It's my favorite tournament and feels really special."


Boxing
Tanaka Claims OPBF and WBO Asia Pacific Super Flyweight Titles
Kosei Tanaka dethroned Masayoshi Hashizume, the Oriental and Pacific Boxing Federation and WBO Asia Asia Pacific super flyweight champion, with a fifth-round technical knockout on Wednesday, June 29 at Korakuen Hall.

Tanaka improved to 17-1 (10 knockouts).

Hashizume fell to 19-1-2.
For Tanaka, it was the 27-year-old's first fight of the year.

On December 31, 2020, Tanaka faced Kazuo Ioka for the latter's WBO super flyweight title. Ioka retained his championship belt with an eighth-round TKO, and Tanaka was unsuccessful in his attempt to win a world title at a fourth weight class.
Tanaka had previously been crowned world champ by the WBO in at mini-flyweight, junior flyweight and flyweight between 2015 and 2018.
Tanaka said after his latest fight that he wanted to be the aggressor.
"I was looking for results and the feeling of winning by KO, so I'm glad for [now]," Tanaka said, according to Daily Sports.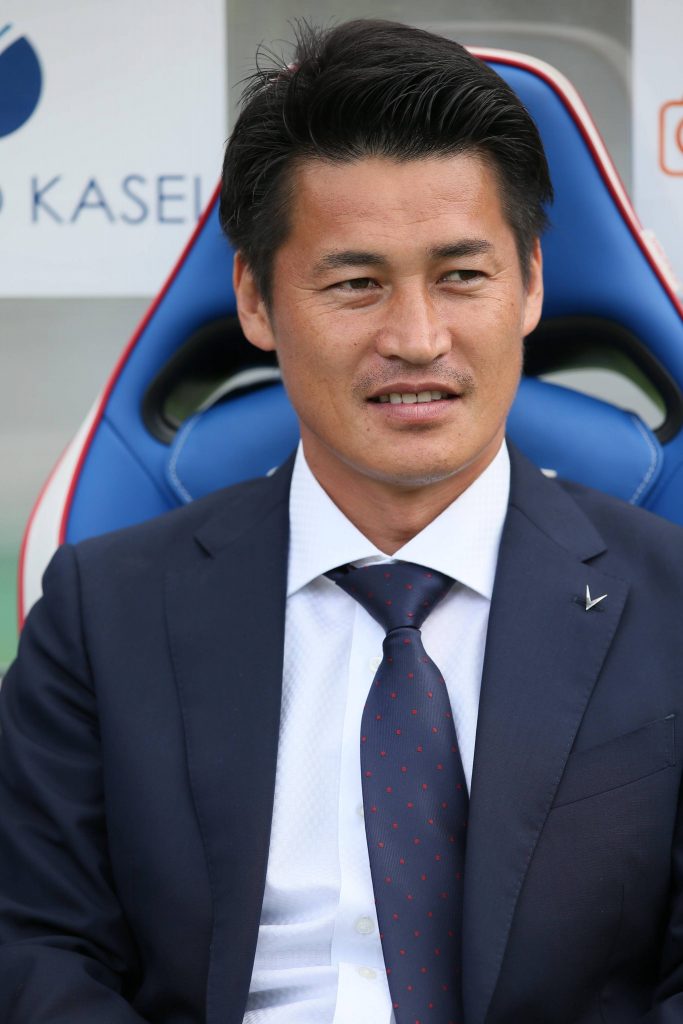 Soccer
Vissel Kobe Bring in Fourth Manager This Season
Struggling J.League first-division side Vissel Kobe removed Miguel Angel Lotina from his leadership post on Wednesday, June 29, extending their revolving door of managers this season.

Entering July, Vissel had a J1-worst 18 points (two wins, five draws, 11 defeats).

With the threat of relegation to the second division looking more likely with each passing week, Lotina's departure after less than three full months at the helm ushered in the arrival of Takayuki Yoshida as the team's interim manager.

Yoshida had two previous stints as Vissel manager, totaling 45 matches, in 2017-18 (38 games) and 2019 (seven).
Atsuhiro Miura began the season as manager, then resigned in March after the team failed to win any of its first seven matches. Lluis Planaguma spent a couple weeks as temporary boss before fellow Spaniard Lotina's arrival in April.

Lotina was unable to work an instant miracle, and team management now hopes Yoshida can turn things around.

"It's precisely because we're in this tight spot that everyone at Vissel Kobe, starting with the fans and the sponsors, needs to band together and overcome this difficult situation," Yoshida was quoted as saying by Agence France-Presse.


Horse Racing
Trio of Japan-Based Jockeys Among World's Top 30, Specialty Website Says
Thoroughbred Racing Commentary lists Christophe Lemaire (No. 7), Yuga Kawada (12th) and Yuichi Fukunaga (26th) on its list of the world's top jockeys. The rankings were released on June 26.

Kohei Matsuyama checks in at No. 41, according to TRC, which is recognized within the racing community for its comprehensive news coverage and expert analysis.

Check out TRC's jockeys rankings here.
Among Japanese jockeys competing in North America, Kazushi Kimura and Daisuke Fukumoto are ranked 167th and 171st. They both compete on a regular basis at Woodbine Racecourse in Toronto.


On a related note, Takarazuka Kinen champion Titleholder climbed seven spots on TRC's global horses rankings to No. 7. Efforia, the sixth-place finisher in the 63rd running of Takarazuka Kinen on June 26, is 17th.


Quote of the Week
"We wanted to be in the top eight, but I'm very happy with this result. We are able to see that Japan is strong, quick and brave. I'm very proud of my team."
―Japan men's water polo coach Yoshinori Shiota after his team's 16-15 victory over Georgia in the 9th-10th place classification match at the FINA World Aquatics Championships in Szeged, Hungary, on July 1.

Author: Ed Odeven

Follow Ed on JAPAN Forward's [Japan Sports Notebook] here on Sundays, in [Odds and Evens] here during the week, and Twitter @ed_odeven, and find him on JAPAN Forward's dedicated sports website, SportsLook.