Japanese Cat Returns to Claude Monet's House After 90 Years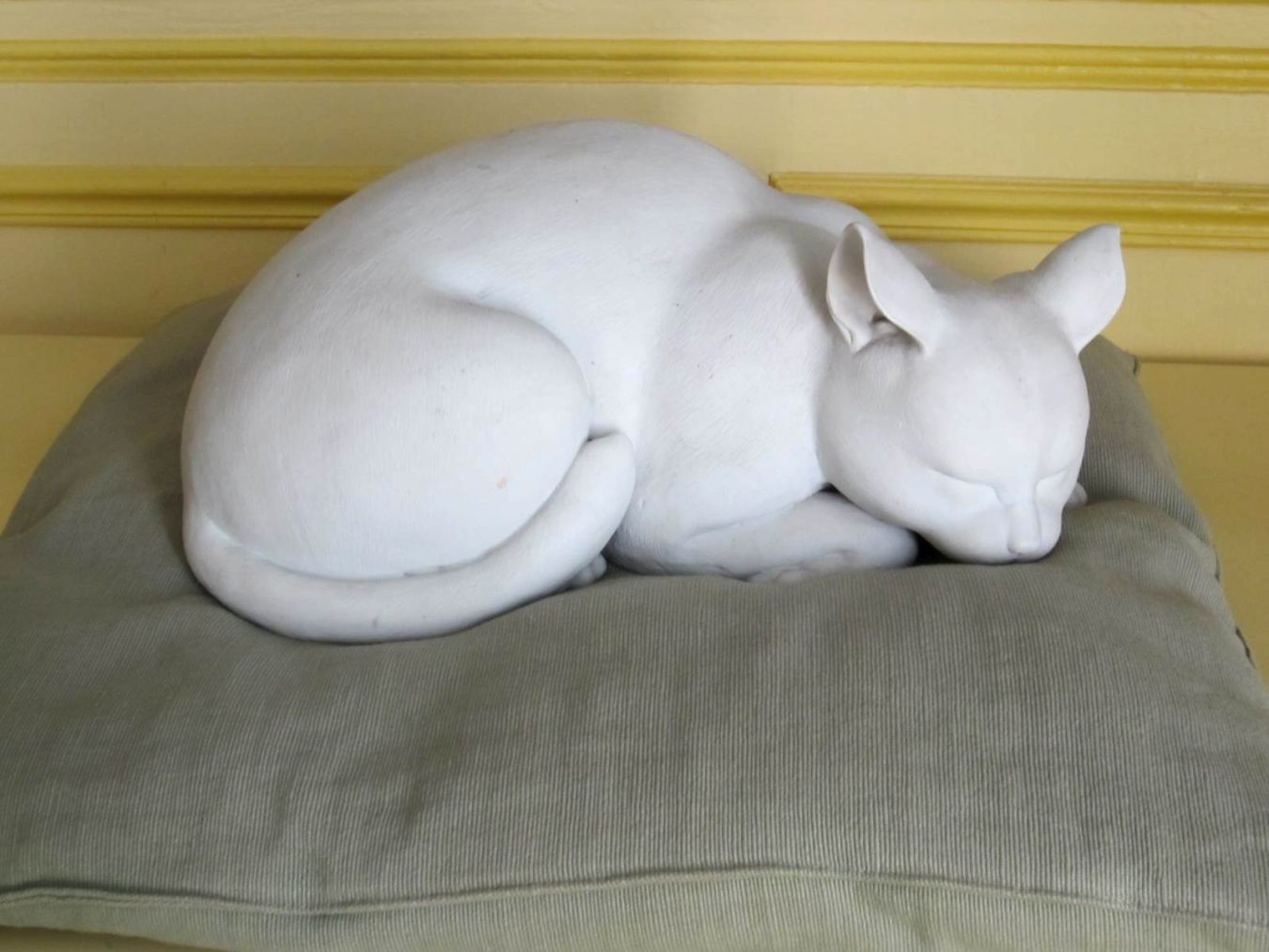 By Mina Mitsui
A Japanese cat ornament beloved by the artist Claude Monet (1840-1926) has returned to its home at Monet's house in Giverny, a village in France, for the first time in approximately 90 years.
The ornament was donated by a Japanese business executive this year in time for the 160th anniversary of the friendship between Japan and France.
The ceramic ornament is 32 centimeters long overall and lies with its eyes closed. It is represented in great detail, all the way down to its fur. It is said to have been made in Meiji era Japan.
Monet, one of the leading figures of French impressionism, is known for having been influenced by Japanese culture, such as ukiyo-e, and it is thought that the ornament was gifted to him by an acquaintance.
Monet's granddaughter inherited the ornament after his death. It was auctioned in Hong Kong in November 2017, after her death.
Company executive Hideyuki Wada, 59, of Chuo-ku, Tokyo, bought it for HKD525,000 (approximately JPY744,000). He then donated the cat to the Foundation Claude Monet, which runs and preserves Monet's former home and garden in Giverny.
"The cat ornament being Japanese, I thought it best that it be returned by a Japanese person," explained Mr. Wada.
Monet loved cats and had another Japanese "sleeping cat" ornament in the house. With the recent donation, the house now has two "Japanese cats."
The house in Giverny, in the region of Normandy in northwestern France, is where Monet spent the last years of his life. It is now being used as a museum.
The place attracts over 500,000 visitors each year. It boasts a collection of ukiyo-e by artists, like Katsushika Hokusai, and a garden that includes the Japanese-style arched bridge and lake of water lilies that were subjects of Monet's paintings.
Click here to read the original article in Japanese.