Japanese Crested Ibises Breed Well 10 Years After Reintroduction to the Wild
A gray sky hangs low over Sado Island in Niigata Prefecture. Powder snow mixes with the blustery wind.
After the wind stops, the sound of wings flapping breaks the silence. More than 20 Japanese crested ibises take flight at once from the rice field feeding area. It's akin to a charming dance, as their peach-colored wings beat against the wind, adding color to the monotone scenery.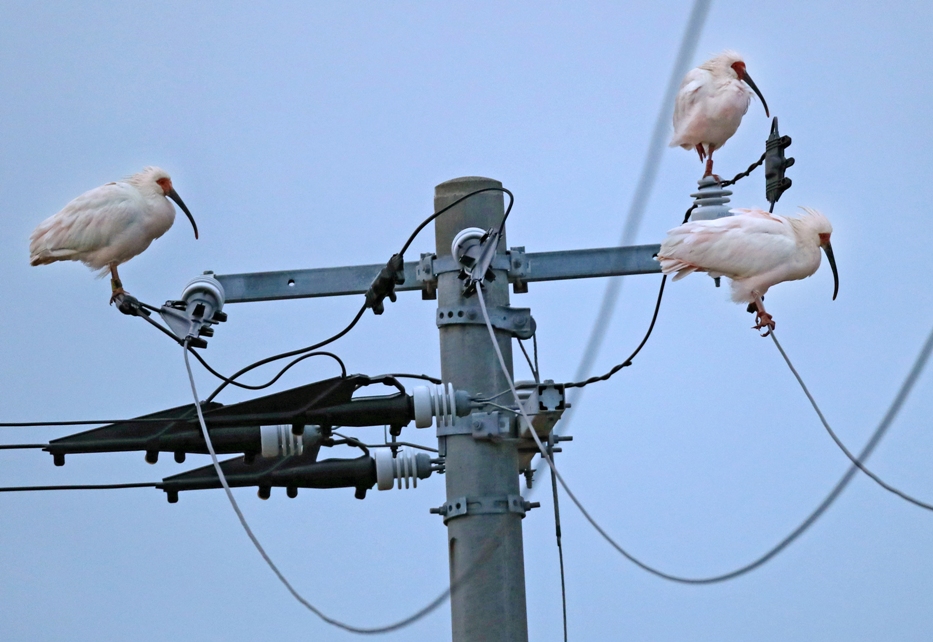 In September 2018, it will be 10 years since the release of 10 Japanese crested ibises (scientific name: Nipponia nippon), a special, nationally protected species. Since then, every year at the spring and autumn bird releases, naturally bred birds have been added, bringing current Japanese crested ibis figures to over 290.
The Japanese Ministry of the Environment had aimed to establish 220 birds (living for over one year) in the entire Sado Island region by the year 2020. However, it appears certain that this will be achieved as early as this year.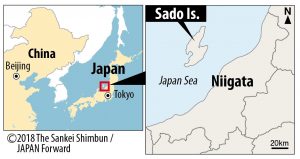 Up until this point it has been difficult to catch a glimpse of the Japanese crested ibis, as the location of their habitat had not been revealed to protect them. However, given the successful progress of the birds' reintroduction to the wild, the environment ministry is preparing a Japanese crested ibis observation facility, targeted for completion in the next financial year.
Until the mid-19th century, the Japanese crested ibis inhabited several regions in Japan. However, they became extinct in Japan around 1980, over-hunted for their feathers and meat. Attempts at reintroduction through artificial breeding have taken several years, but this effort is finally coming to fruition. Perhaps, one-day, Japanese crested ibises will once again be a common feature of the Japanese sky.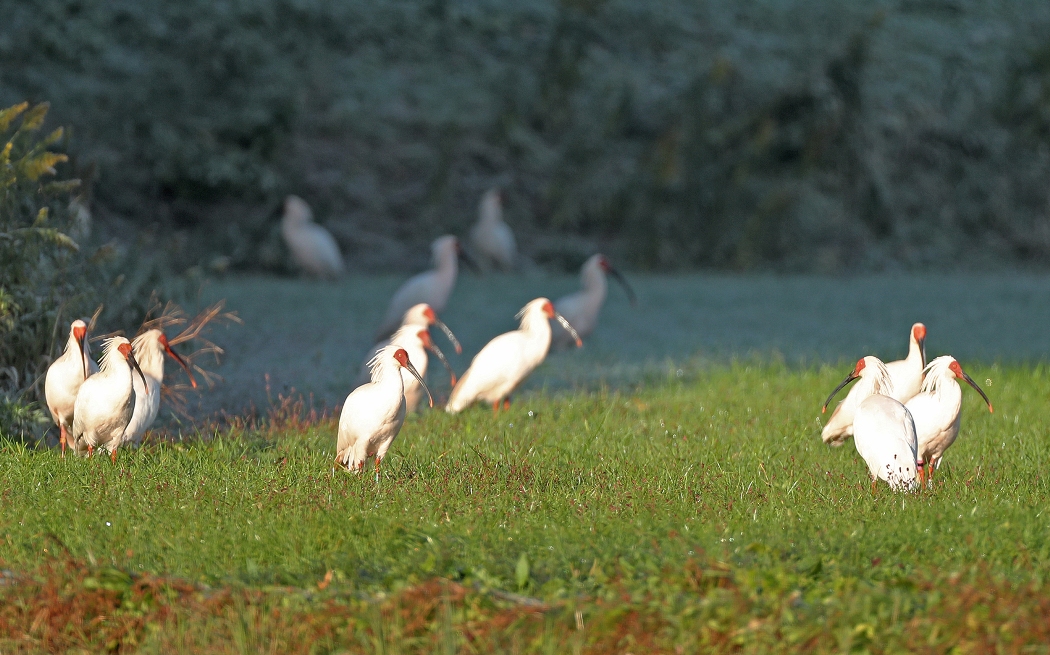 However, Masaki Tsuchiya—vice president of the Sado Japanese Crested Ibis Preservation Society and chairman of the Sado Branch of the Japanese Wild Bird Society—sounds a warning: "The reintroduction is only mid-way through. With the current number of habitats, there is a risk that an infectious disease outbreak could wipe out the entire population, not only on Sado Island."
Since Sado Island is a transit area for migratory birds, it is not inconceivable that an infectious disease could be introduced at some point. In order to avoid extinction, Japanese crested ibises are currently also being bred in four separate locations in the Honshu region.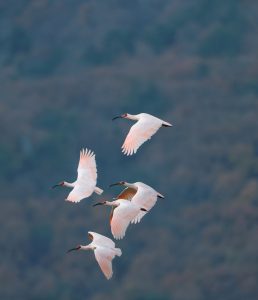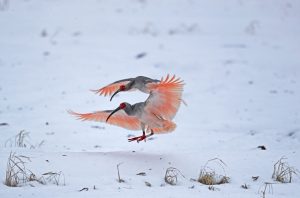 Over a span of 10 years, the number of wild Japanese crested ibises has grown to the current level. In order to lessen the risks, perhaps it will be necessary in the future to seriously debate the reintroduction of wild birds in the Honshu region.
Fumie Oyama is a photographer, the Sankei Shimbun Photojournalism Department.
(Click here to read the original article in Japanese.)