Japanese Researchers Looking at Blood and Urine 'Markers' to Predict Serious COVID-19 Cases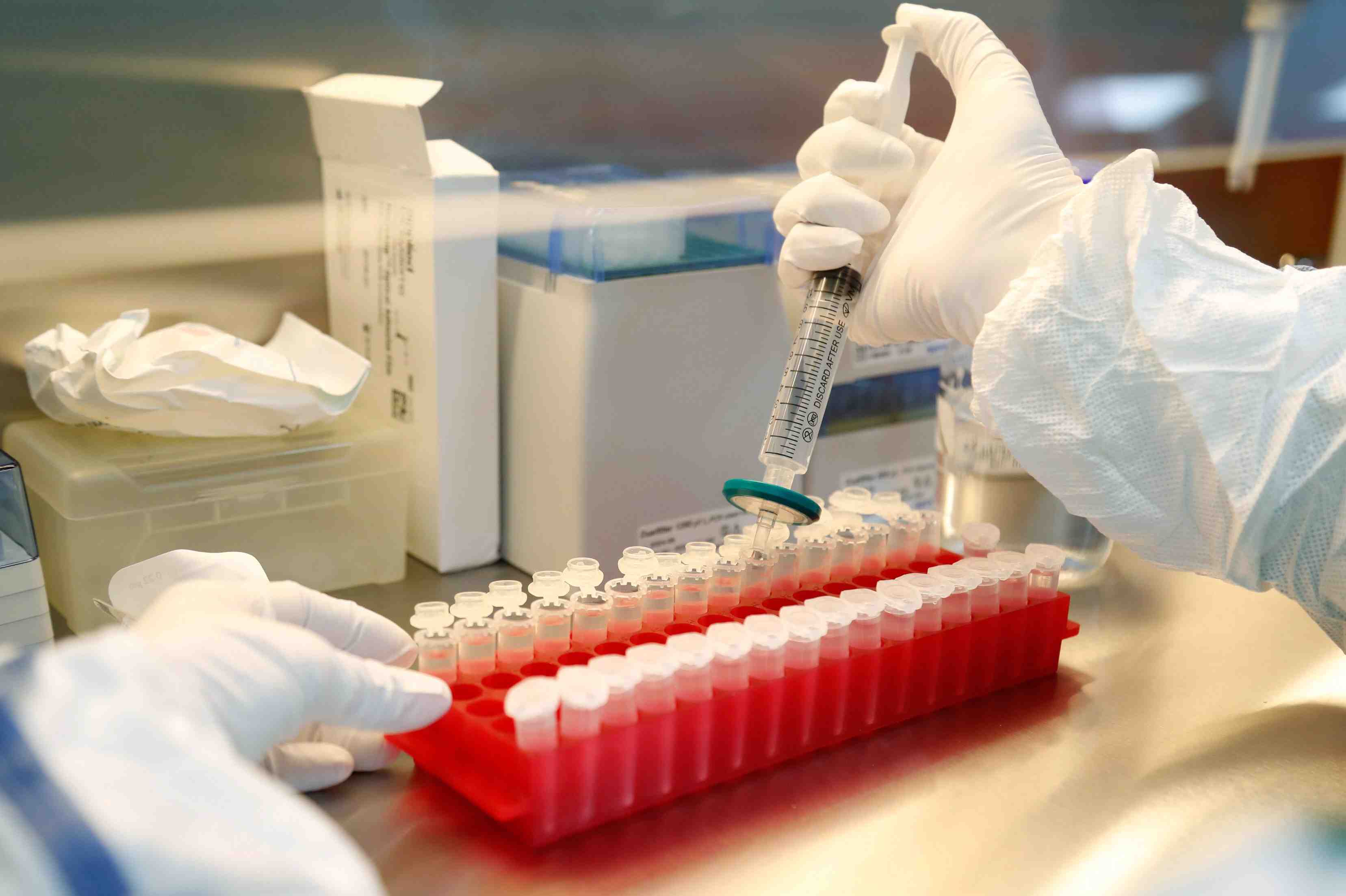 Identifying which patients infected with the novel coronavirus will develop serious cases at an early stage is crucial to administering appropriate treatment. Accordingly, research projects have been initiated to investigate what type of people develop serious cases using substances in the blood and urine as "markers." 
If such predictions can be made, they are expected to lead to a declining mortality rate and prevent breakdowns in the medical care system.
Urgent Need for Early Identification of Serious Cases 
According to Professor Toshinori Nakayama of Chiba University, 80% of novel coronavirus cases are mild, while serious cases are few at only about 10%. Nevertheless, the absence of a method to determine which patients will develop serious infections makes treatment problematic.
While there is a tendency for patients with underlying conditions, such as diabetes and high blood pressure, to develop serious infections, any direct causal relationship has yet to be explained. Meanwhile, although the elderly are purportedly more likely to develop severe infections, the Chiba University Hospital often sees cases of healthy, young people who rapidly develop severe symptoms.
When serious symptoms set in, patients can no longer breathe on their own. Specialized life support equipment, such as extracorporeal membrane oxygenation (ECMO), is required, and nurses must constantly be attending to patients at a rate three to four times more than normal. 
Prediction of serious cases is an urgent issue, not only for the patients, but also to prevent breakdowns in the medical care system.
RELATED STORY: Yoshihide Suga Reveals ¥170 Billion Yen Japanese Aid to Help World Fight COVID-19 in First UN Speech
Clinical Study Focusing on Blood Flow Launched in August
Accordingly, a team at Chiba University is focusing on the Myl9, a protein that derives from platelets in the blood. This protein is known to increase when there is inflammation in the blood vessels or respiratory tract, and to become reticulated and attach to blood clots and block blood flow.
When COVID-19 infections become severe, inflammation ensues in the blood vessels of the entire body, and clotting occurs. Noting the potential likelihood for infections to become severe in patients that exhibit an increased concentration of this protein in the blood at the mild stage of infection, the team launched a clinical study in August.
The study will analyze changes in concentration in the blood for 100 patients in collaboration with other medical institutions. A conclusion will be reached within the year on whether the protein can be used as a marker for predicting serious infections. 
If patients with a high potential to develop serious cases can be identified, worsening of symptoms can be avoided by taking quick measures, such as administering drugs that dissolve blood clots. 
"We've only been playing defense against the novel coronavirus, but this could give us the chance to mount a counter-offensive," remarked Koutaro Yokote, director general of the hospital.
Early Identification by Focus on Urine Protein
A research team at the National Center for Global Health and Medicine is also working on predicting serious cases, focusing on L-FABP, a protein found in urine. This substance is found in greater concentration in the urine when blood flow in the kidneys worsens.
The team took urine samples from 41 patients who exhibited mild symptoms when first hospitalized to study the relationship between the amount of this protein in the urine and symptoms. In eight of the 13 patients with a large amount in their urine, symptoms worsened after one week. Two of these patients developed severe infections that required ventilators. 
Of 28 persons with normal levels, only one had symptoms worsen and no one developed a severe infection.
Dr. Daisuke Katagiri, a member of the research team, has high expectations for this protein to be used as a marker to predict severe infections. "We will continue our research with a greater number of patients and examine ways to put the method into practical use," he said.
Genetic Links: Limited Numbers of Patients an Obstacle
Research on predicting serious infections from genetic information has also begun. In May, joint research involving Keio University, Kyoto University, and Osaka University started, focusing on the human leukocyte antigen (HLA), which impacts immune function and the onset of a variety of illnesses. 
HLA differs by person and is referred to as an "immunotype," much like a blood type. The study is analyzing the blood of 600 COVID-19 patients to examine immunotypes and gene sequences linked to the development of severe infections. 
"We plan to release an interim report at the end of this month, and link results to the establishment of a prediction method," said Professor Takanori Kanai of Keio University. 
Yet research so far has remained foundational due to limited numbers of patients in the study. "We need to expand the study to about 3,000 patients," Dr. Kanai said. 
Chiba University's clinical study will also require over 1,000 persons to achieve practical application at an early stage.
Japanese research teams face difficulty in collecting samples due to the low number of infections in Japan, compared to other countries. "It is imperative that medical institutions in Japan work together to create a mechanism that enables information sharing on an even greater scale," said Dr. Nakayama. 
RELATED STORY: Japanese Approach to COVID-19 is An Amazing Success — There, I Said It
(Find access to the article in Japanese at this link.)
Author: Juichiro Ito