Japanese Skateboarder Mizugu Okamoto Wins Dew Tour Finals, Qualifies for Tokyo 2020 Olympic Games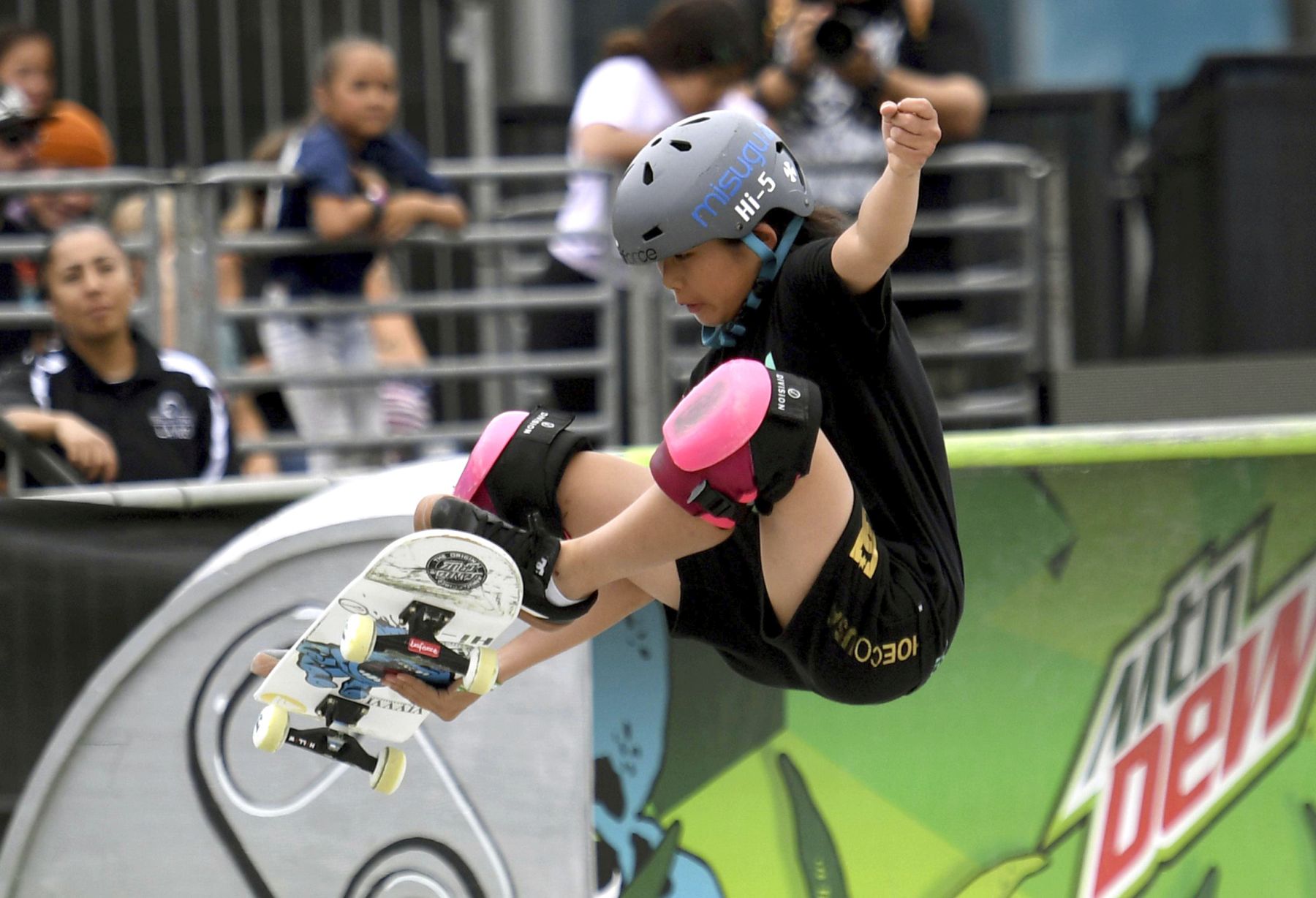 Twelve-year-old Mizugu Okamoto wowed everyone at the 2019 Dew Tour Women's Park Skateboarding Finals in Long Beach, California, on Sunday, June 16.

The event was a qualifying competition for the 2020 Tokyo Olympic and Paralympic Games.
This is an especially exciting feat as the street-style sport will make its official Olympic Games debut in Tokyo, thereby giving young competitors like Okamoto the first opportunity to compete on the world stage.
Okamoto scored a startling 63.16 points, shooting past her Finnish counterpart Lizzie Armanto, who scored 8.16 points less, to secure first place in the category.
Ten–year-old Konona Hiraki landed at third with a score of 53.06. Mami Tezuka was fourth, 2018 world champion Sakura Yosozumi arrived at fifth, and Kisa Nakamura came in at seventh, making it a sweep of Japanese talent across the board.
In the women's street final, Pamela Rosa from Brazil took the title. Japan's Yumeka Oda finished fifth, and current world champion Aori Nishimura ended up sixth, rounding out a successful all-around competition for Japan.
Speaking to the press after the competition, Okamoto, who is from Aichi Prefecture, commented: "I was so surprised because I didn't think I could do it. I am so happy I managed to win with a slide I was good at. It still hasn't sunk in that I won."
Author: JAPAN Forward