Japanese Technology Can Potentially Stop Mercury Contamination in Ghana Gold Mines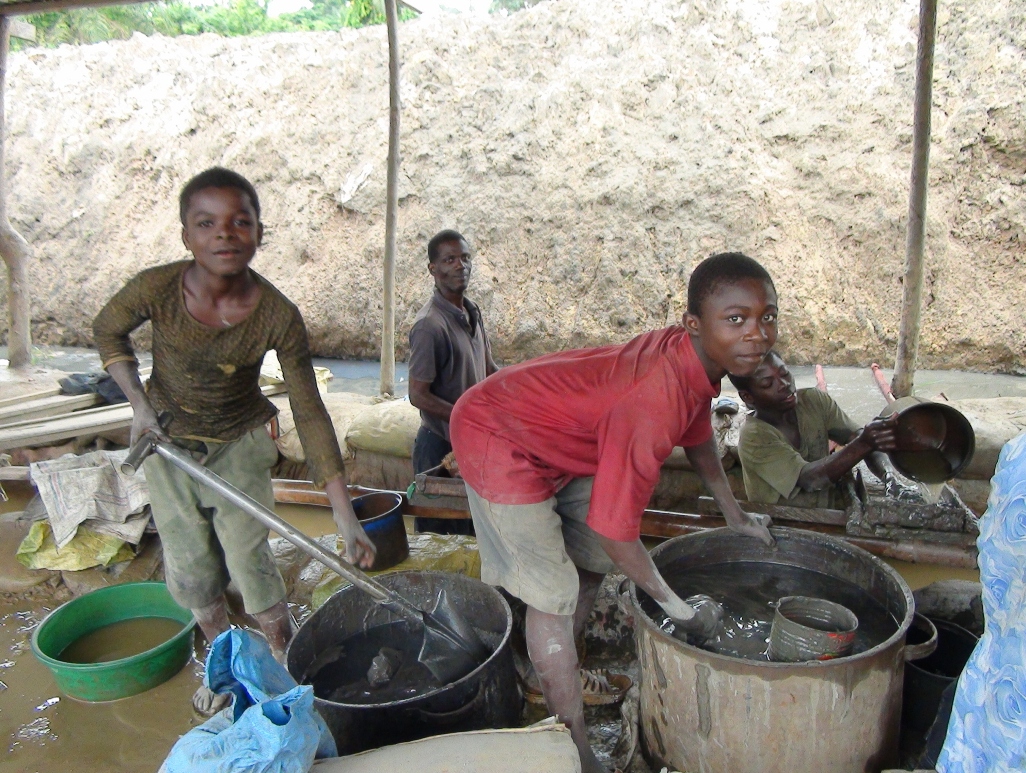 A small-scale Gold mine in southwestern Ghana. The picture taken by assistant professor Hirokazu Ozaki of the Tokyo University of Agriculture & Technology.
Japanese non-profit organizations and researchers have launched an initiative to aid the African nation of Ghana as mercury contamination from gold mines there becomes increasingly serious.
The idea is to stop pollution and prevent health risks with the use of a unique Japanese technology, which makes gold smelting possible without the use of harmful mercury.
The aim is to swiftly implement this amid renewed understanding of the importance of taking countermeasures against mercury contamination, triggered by the signing of the Minamata Convention.
Gold is a major export from Ghana, and the country is home to numerous mines. Gold smelting is carried out manually in small-scale mines using inexpensive mercury, according to secretary general Noriaki Tanzawa of The Japan-Ghana Cross-Bridge Association and associate professor Siaw ONWONA-AGYEMAN of the Tokyo University of Agriculture & Technology.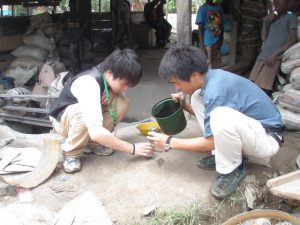 The process of extracting gold by dissolving it in mercury, then heat-vaporizing the mercury, is quite dangerous. It is carried out unregulated in illegal, small-scale mines essentially run by Chinese enterprises.
Environmental toxicology professor Izumi Watanabe of the Tokyo University of Agriculture & Technology did a study on soil samples from small-scale mines in southwestern Ghana. He detected high concentrations of mercury, up to several tens-of-times higher than normal. Moreover, incidences of a serious skin disease of unknown cause among mine workers are increasing. A relationship between the two is now suspected.
The majority of workers in the small-scale mines are poor and young, with no knowledge of the toxicity of mercury. Professor Watanabe warned that, "there were also high concentrations of mercury found in vegetables and river fish, and if things continue as is, there is the fear of serious health implications."
As a result, Mr. Tanzawa and his colleagues have focused on the non-mercury smelting technology developed in 1992 by Yukimichi Nakao, former senior researcher at the National Institute of Advanced Industrial Science and Technology. A research center was established in southeastern Ghana, with the cooperation of area universities and the state, and it is proposing a project to conduct an experimental trial of the non-mercury smelting method in the mines.
The smelting uses iodine and its compounds dissolved in organic solvents. Gold is generally stable and impervious to melting, but it dissolves readily in this solvent. A high yield rate of more than 99% was confirmed in experiments using Japanese gold ore.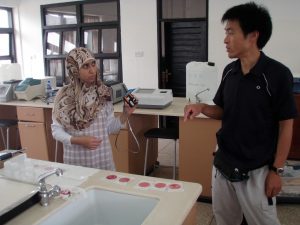 Dr. Nakao said: "Iodine is highly stable and easy to handle. Although the costs involved need to be considered, it is a promising alternative to mercury."
The Minamata Convention, which aims to prevent adverse health effects and environmental pollution stemming from mercury, came into force on August 16, 2017, and its goals include reducing mercury from small-scale gold ore mining. Ghana signed the convention in March, but implementation measures have yet to be fully developed.
Mr. Tanzawa is calling for cooperation from businesses: "If non-mercury smelting methods are realized in Ghana, it would become a model for other developing countries. I hope to be able to collect the necessary research funding."
(Click here to read the original article in Japanese.)