Japan's Karaage-kun Robot Serves Up Convenience Store Chicken of the Future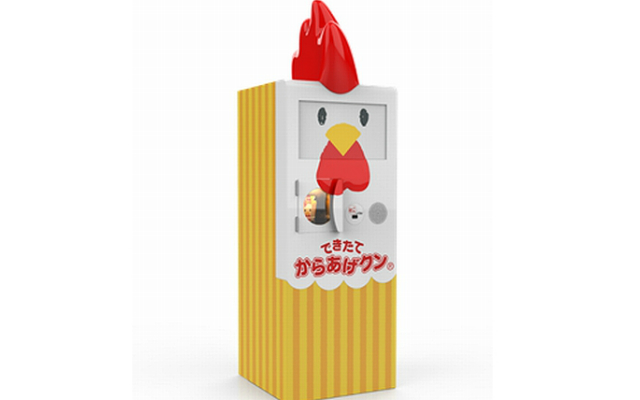 Of all the legendary convenience store snacks in Japan, fried chicken must be one of the most popular.
Sitting there, bathing in the warm, tempting glow of the heated cabinet... how many of us, while paying for our goods, can't stand the glare any longer and burst out to the cashier, 'and one box of karaage please!'
View this post on Instagram
While Family Mart is famous for 'Fami-chiki', one hot piece of fried chicken in a paper bag, Lawson have their own rival.
Their specialty is small pieces of fried chicken in a box decorated with a cute chicken mascot, called 'Karaage-kun'.
In an effort to reign supreme in the convenience store fried chicken world, Lawson are looking at automating the chicken dispensing process with a 'Karaage-kun' robot.
So far the robot is being trialled in just one branch in Tokyo, and if all goes well they should hopefully be rolled out in every Lawson store.
The current model for fried chicken selling means the karaage will be sitting in the heated cabinet for who knows how long.
Under our new robot chicken overload, we won't just see a boost in convenience, but thanks to the robot's ability to make the chicken to order, we will also be blessed with piping hot, fresh chicken every time.
Lawson boast that the robot has made its appearance just in time for the Christmas season (Japan has a thing about fried chicken at Christmas).
The rest of the article can be viewed on our partner's website, grape Japan at "Japan's Karaage-kun Robot Serves Up Convenience Store Chicken of the Future."