Japan's Legal Adult Age is Now 18 (from 20): 8 Things That Change, 4 That Stay
Turning 20 used to mark the official start of adulthood, and one of the most memorable events of one's life in Japan. Here's what the new changes mean.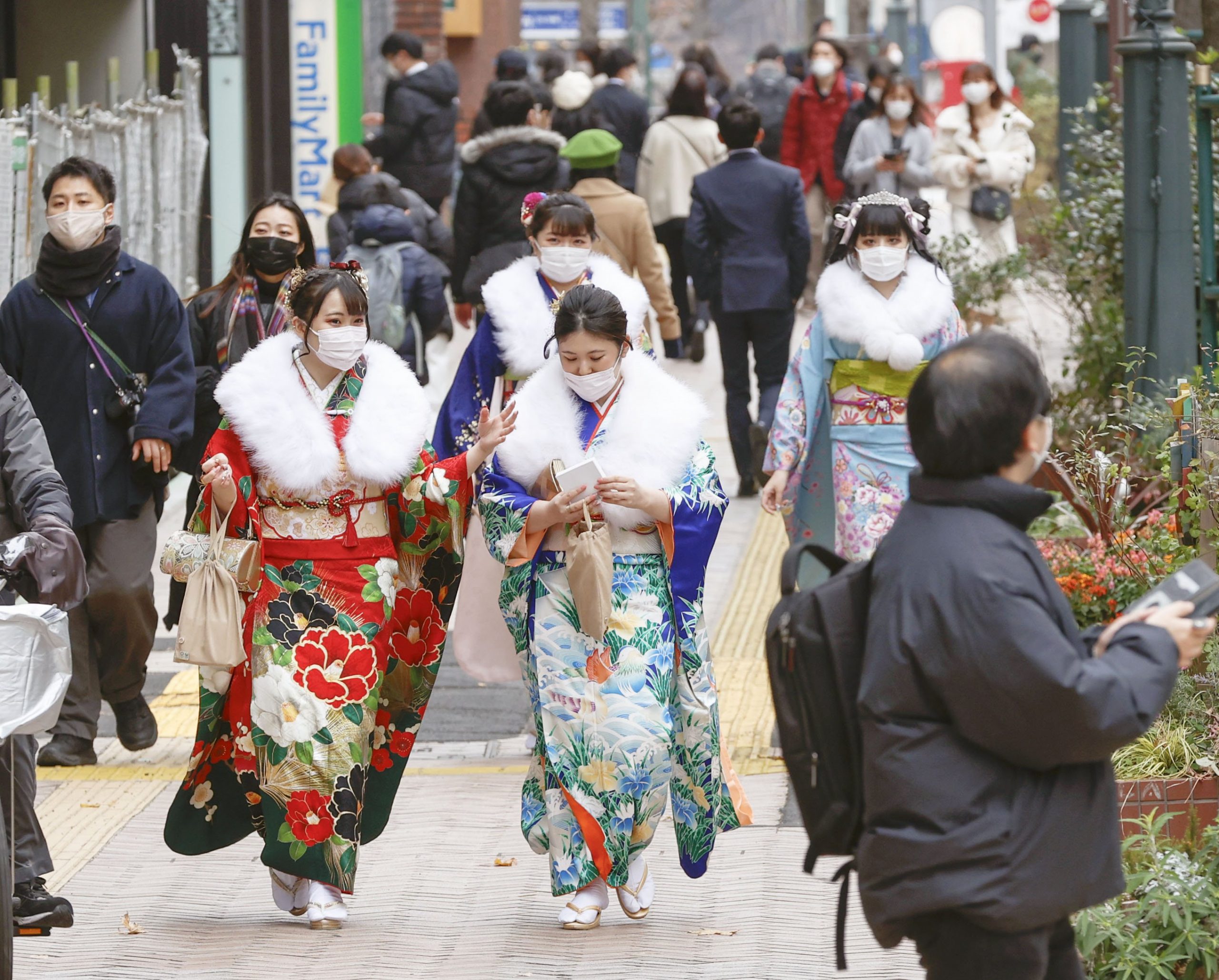 On April 1, 2022, Japan lowered the legal age of adulthood to 18 years old. Some two million people who are 18 and 19 years old came of age in Japan on that day.
This follows revision of the Civil Code, which first set the legal age at 20-year-old in 1876. It's the first time this has been changed in over 140 years.
Implementing the change is significant on many counts. The coming-of-age-ceremony marking the official start of adulthood is one of the most memorable events of one's life in Japan. Until now, it has been celebrated only by 20-year-olds.
Implementing the new measure coincides with the start of April, which marks the beginning of the new financial year, school year, and employment period in Japan. Many people are found moving to a new position in a company, a new school or class, and beginning the year's spending with a clean slate. It's an exciting time in the Japanese calendar.
Substantively, though, what do the changes mean? Let's have a look.
The Good
If you're 18 or 19 years old, your rights changed, and so did some of your responsibilities. This is what you can do now that you couldn't before:
Enter into a contract without your parent's consent. Examples? Contracting for employment, renting an apartment, signing a mobile phone contract or applying for a credit card.
Be selected for jury duty.
Apply for a 10-year passport in your own name.
Sit for state-level qualifications, such as those of doctors, accountants and so on.
Enter into marriage. (Previously women could enter into marriage at the age of 16, previously, although parental consent was required until the age of 20. Now parental consent is not necessary if you are 18 and above).
Vote in elections, on the other hand, had already been made possible to those over-18 in 2016.
The Bad and the Neutral
On the other hand, you must take responsibility for your actions in new ways. Changes to the Civil Code also mean, for example:
You will be more strictly punished if you commit a crime. The rules apply more lenient consequences to those who have not achieved adulthood under the juvenile act.
Your name and face can be printed by media outlets if you are at least 18 years old now.

For What Things is the age limit still 20?
Not everything changed when the age of adulthood dropped to 18. Even though you are an adult, in Japan you are not allowed to:
Buy alcoholic beverages.
Buy tobacco.
Gamble and bet on things like horse races.
Enter the national pension system.
The legal age for all of the above is still 20.

What about the coming of age ceremony?
In practice many local governments have said that they plan to continue celebrating the coming-of-age of their local citizens for those who just turned 20. In other words, the photo memories that have come with achieving adulthood might not change, but it's best to check with local governments.

What Was the Reason for Changing the Legal Age?
The Japanese government has said that it wants to provide an opportunity for young people to take a more active role in society and take decisions independently.

Have There been Critics of this Move?
Some people have expressed concern that there is a higher possibility of inexperienced new adults falling for scams. Previously, those under 20-years-old could easily escape the consequences of a bad contract because they were underage. Now, this will only be true for those under 18.

What is being done to tackle this concern?
The government has set up a number of information websites, and even collaborated with the makers of the popular anime series Tokyo Revengers to share information on the importance of the change and the new responsibilities that 18- and 19-years-olds now assume.
RELATED: [PHOTOS] Twenty-Year Olds Celebrate Coming of Age During COVID-19
Author: Arielle Busetto