Shinto Priests Try to Appease the Spirit of the Nine-Tailed Fox and Prevent Global Havoc
The Nasu Tourist Association which has jurisdiction over the Killing Stone held what they called a "Ceremony to Appease the Spirit of the Nine-Tailed Fox at the Killing Stone in Nasu and Pray for World Peace"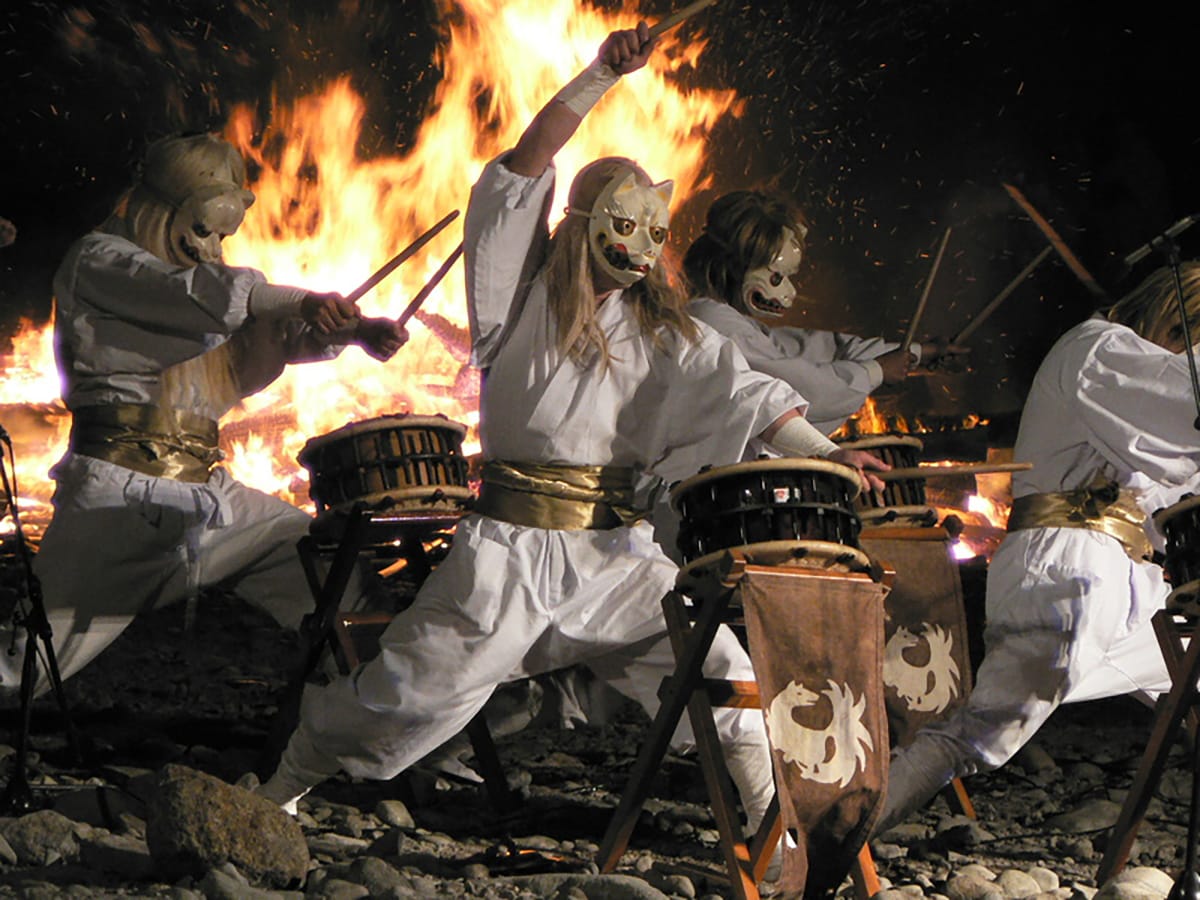 The Killing Stone and the Nine-Tailed Fox
As we reported earlier this month, the "Killing Stone" (殺生石 sesshō-seki) in Nasu, Japan, believed to be the transmuted corpse of the wicked nine-tailed fox demoness, 玉藻御前 Tamamo-no-Mae, was found split in half some time around March 5th, 2022.

A depiction of the Nine-Tailed Fox
According to legend, mere contact with the stone is believed to be cursed, leading to hauntings and calamity. Therefore, there was great concern after the stone was discovered split open that the spirit of the nine-tailed fox (九尾狐 kyūbi no kitsune) was now free to wreak havoc throughout the world.
The Killing Stone in Nasu, before and after the split
Ceremony to Appease the Spirit and Pray for World Peace
On March 26th, 2022, in the aim of addressing this grave and unsettling state of affairs, the Nasu Tourist Association which has jurisdiction over the Killing Stone held what they called a "Ceremony to Appease the Spirit of the Nine-Tailed Fox at the Killing Stone in Nasu and Pray for World Peace" (「九尾狐 那須殺生石 慰霊祭並びに平和祈願祭」kyūbi no kitsune nasu seshōseki ireisai oyobi ni heiwa kigan sai)
The rest of the article can be viewed on our partner's website, grape Japan at "Shinto priests try to appease the spirit of the Nine-Tailed Fox and prevent global havoc."

Author: Grape Japan