Japan's New Electric Vehicle Models Offer Alternative Ways of Using Cars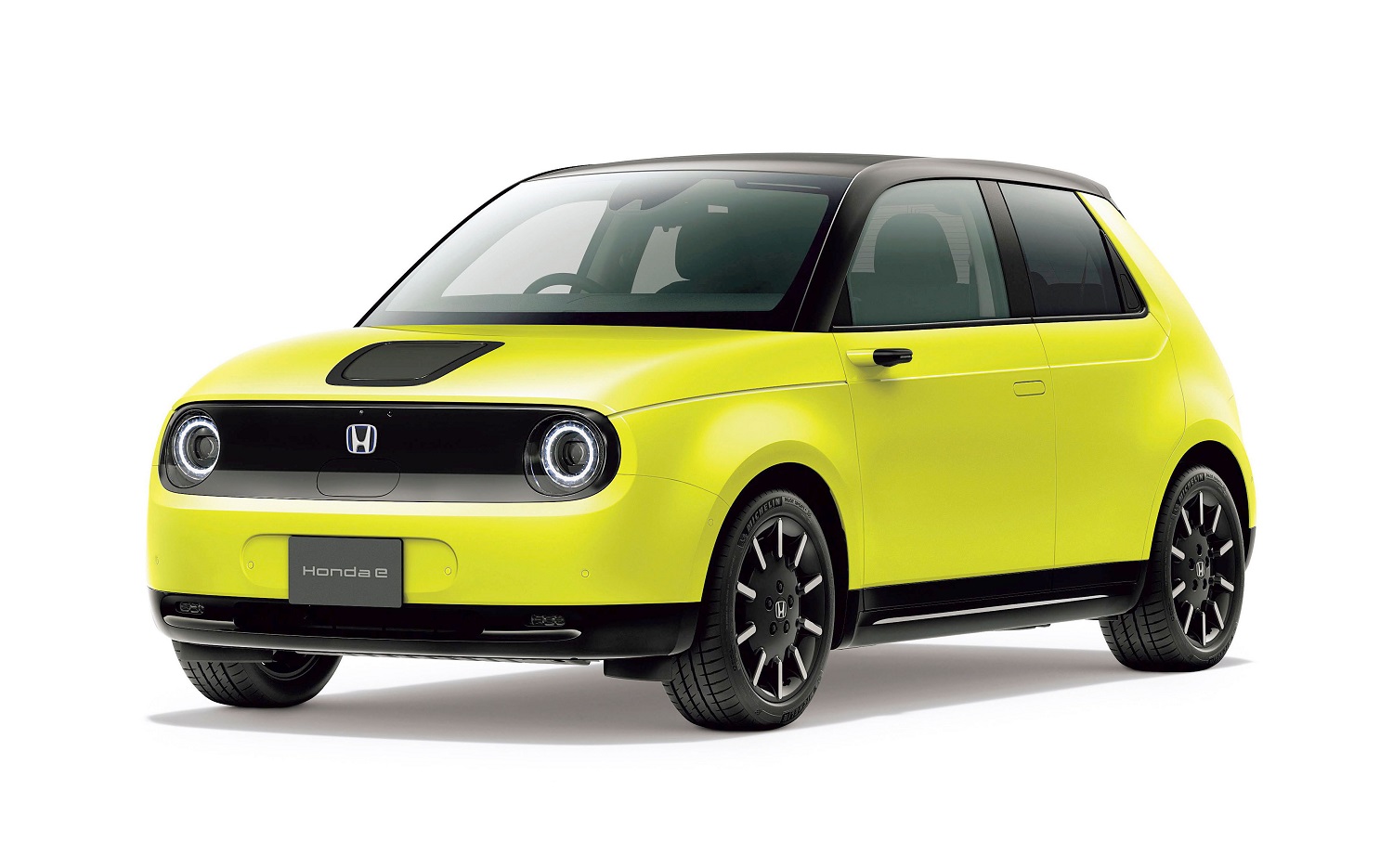 Honda Motor Company will introduce its new electric vehicle (EV) model in Japan on October 30, leading Japanese automakers that are set to launch their own fresh models this fiscal year.
The lineup of domestically produced EVs will expand overnight, but they will differ from both conventional models and hybrid vehicles (HV) in that they are compact and designed for short distances.
The thinking behind this change is to offer a "new way of using cars" that stands out from those of overseas rivals — which are expanding their EV manufacturing in response to CO2 emissions regulations.
Currently, the Nissan Leaf and the Mitsubishi i-MiEV are the only domestically produced EV models in Japan. However, Toyota Motor Corporation plans to launch an ultracompact two-seater EV that is smaller than a kei-car (light car) in winter, and Mazda Motor Corporation aims to release its sports utility vehicle (SUV) MX-30 EV later this fiscal year.
In a test drive of the Honda e, which will be launched in October, the cutting-edge technology and compact design made the experience feel neo-futuristic and familiar. However, the performance was so good that I never felt as though I was in a compact car.
With its rear-wheel drive and four-wheel independent suspension, the Honda e feels like a sports car, but at the same time it also has fast control, which is a characteristic of EVs.
The gas pedal is also impressive. Sudden acceleration can be solved simply by easing up on the gas pedal. The way in which the car responded to exactly what I wanted was a fun experience.
Yet, in terms of maximum distance and price, the Honda e is inferior to existing EVs. The American Tesla model can travel up to about 500 kilometers on a single charge. The Nissan Leaf can do approximately 450 kilometers, whereas the Honda e's limit is 283 kilometers. Furthermore, the Honda model is about ¥1 million JPY more expensive than the Nissan Leaf.
"I reexamined the idea of simply transferring gasoline car values to an EV, and have made a 'life creator' that supports urban lifestyles," explained Tomofumi Ichinose, chief engineer of the Honda e.
But does it make sense for a so-called eco-friendly car to use up excessive electricity just to travel on narrow roads? Ichinose reportedly emphasized the car's adorable design in response.
The Mazda MX-30 EV can travel up to about 200 kilometers on a single charge, and it also has an innovative double-door design. Toyota's ultra compact EV can do up to about 100 kilometers, which is even shorter, but the car is targeted at those looking to do extremely short journeys, such as elderly drivers. Toyota's EV is essentially designed to provide an extra option in the car market, with features that differ from conventional Toyota models.
One of the reasons why Japanese automakers are launching new EV models is the introduction of environmental regulations in Europe in 2021, together with financial penalties. The British research firm PA Consulting predicts that the regulations will be strict, and that all automakers, including local ones, will be subject to fines.
"We release our cars depending on the situation in the relevant country or region," said Honda. In 2019, Honda launched a car in China under a different brand name that was jointly developed with a firm in China, and which can travel up to about 400 kilometers in one go.
Honda is also working on an eco-friendly experiment in Europe involving Honda e storage batteries.
Environmental regulations might be getting stricter, but we can anticipate that Japanese automakers will continue to diversify their EV strategies with respect to each region across the world.
Short-distance, Compact EVs Launching in Japan
Honda: Honda e
The Honda e is a compact car capable of traveling up to 283 kilometers in one go. Its cutting-edge functions and adorable design express the concept of "a futuristic car from 2030."
Toyota: Ultra Compact EV
The Ultra compact EV is a two-seater car that is smaller than a light car and which can travel up to about 100 kilometers on a single charge. Mainly targeted at elderly drivers and those doing short-distance business trips, it also has a sophisticated battery system.
Mazda: MX-30
The MX-30 is a SUV capable of traveling up to about 200 kilometers in one go. It has a unique double-door design. A hybrid version is also on standby, if necessary.
(Read the original article in Japanese here.)
Author: Yoshitake Imamura