Toshimaen Amusement Park: Yet Another Bit of Classic Tokyo Disappears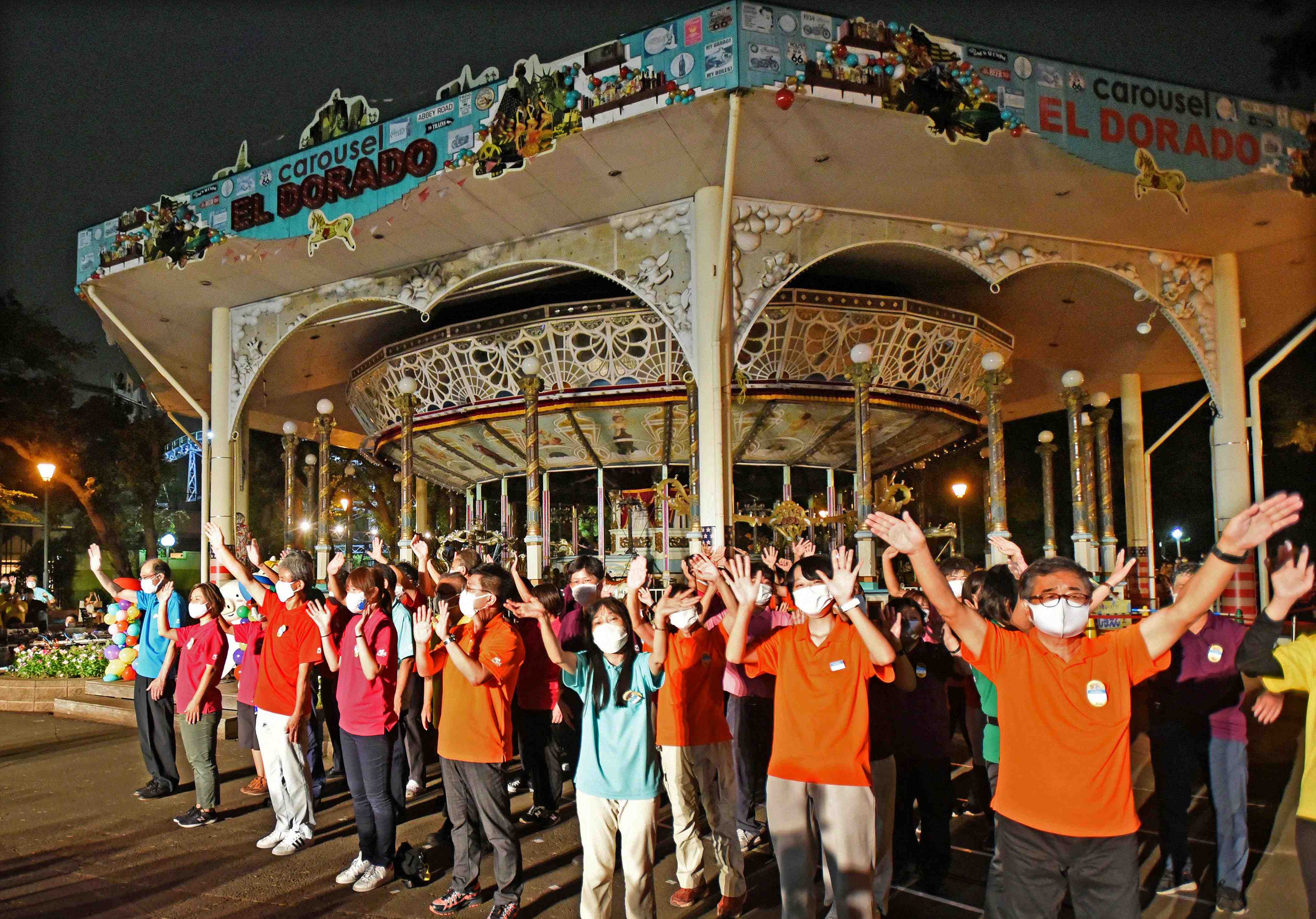 On Monday, August 31, Toshimaen, a "retro amusement park" in Tokyo, ended 94 years of operation.
A large portion of the site will be purchased by the City of Tokyo to be utilized as a public park and for disaster evacuation. A smaller portion will be redeveloped as a Harry Potter theme park. Several related facilities will remain in operation, including the large swimming pool.
Unlike many theme and amusement parks in Japan that had ceased operation, Toshimaen was still drawing approximately a million customers per year. But this number is only one third of the attendance in its heyday.
For middle-aged residents, the closing of Toshimaen represents the loss of something that was part of growing up in Tokyo. But even Tokyoites such as my two sons aged 17 and 20 say they are sorry to see it close. Going off to Toshimaen with their mates and no parental supervision was something of a milestone for them as teenagers.
Within Japan, the closing of Toshimaen generated coverage comparable to Prime Minister Shinzo Abe's announcement of his intention to resign. There were also numerous reports in foreign and domestic English-language media, albeit generally with more emphasis on the planned Harry Potter facility than the nostalgia that permeated Japanese coverage.
As with other amusement and theme parks in Japan, Toshimaen was closed for an extended period due to the COVID-19 epidemic. But this was a factor in the decision to close the park.
History
In a pattern common in Japan, Toshimaen was developed by a commuter railroad company at the suburban end of one of its lines to attract daytime and weekend riders.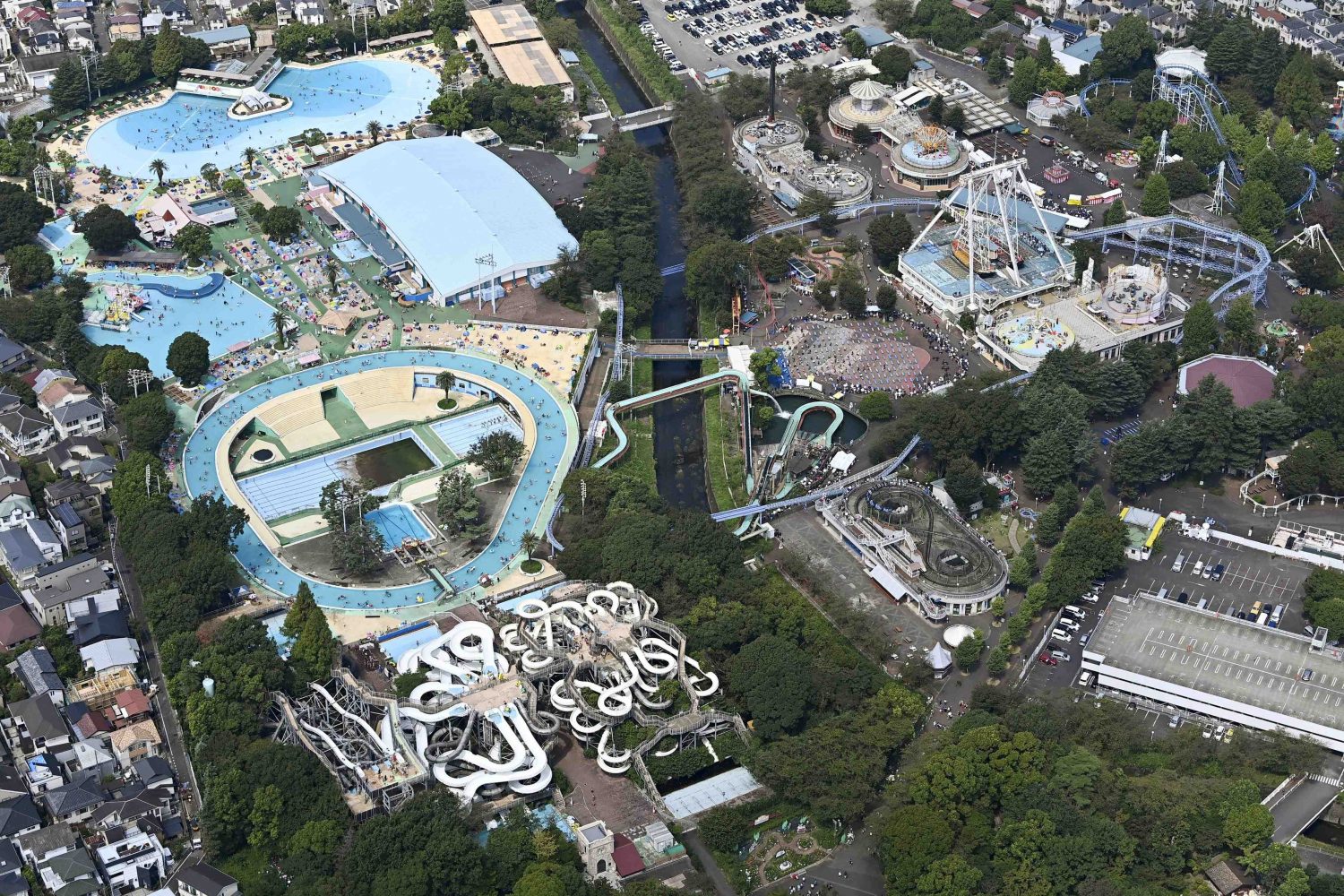 The original facility emphasized improving one's health through hiking and sports. Something of the original emphasis can be seen in this 1929 film.
It is still owned by a subsidiary of the Seibu Group, which operates major commuter lines running from Shinjuku and Ikebukuro. It also owns the ongoing Seibuen Yuenchi (Seibuen Amusement Park), which is part of a sports complex further west in Tokyo, which also includes the home stadium of the Seibu Lions, a baseball team owned by a subsidiary of the Seibu Group.
Located some distance from the present day Toshima district, the park's name reflects one of the many redrawing of boundaries and renaming of places in Tokyo described in detail in Low City, High City by Edward Seidensticker (Knopf, 1970).
What Toshimaen Offered
Aside from "brimming with good old childhood nostalgia, with classics such as teacup ride, bumper cars, and roller coasters," it has pools and water slides, and hosted seasonal events such as an annual hydragena (ajisai) festival and occasional flea markets.
At one point, it had a large indoor skiing facility, and its "lazy river pool," which opened in 1965, is said to have been a world first. Another popular attraction was a water slide with boats carrying 10 people. When the boat hit the water, the guide would make a "high jump" landing back on the prow of the boat.
The park hosted performances of various kinds, some on a daily basis, others as a special attraction. I was taken by the vigorous performances of drummers, including a young woman giving their all, on a very warm day.
After dark, the illuminated rides and illuminated artificial flowers gave the park a rather magical appearance.
The Planned Harry Potter Theme Park
The planned Harry Potter theme park is not what one might expect from this terminology, nor from the existing The Wizarding World of Harry Potter in Osaka. The proximate model is The Warner Brothers Studio Tour London — The Making of Harry Potter, which features sets, costumes, props, and the technology used to produce the films.
Some reports say the Tokyo theme park will also include items related to the Fantastic Beasts spin-off series. The Osaka park is focused on end results, and offers rides and other attractions that do not seem to be part of the planned Tokyo park.
The El Dorado Carousel
The fate of this carousel has attracted attention from fans writing and blogging in English and Japanese. It was recognized in 2010 by 日本機械学会 (Japan Society of Mechanical Engineers) as an engineering heritage artefact, and is noted for its 20 hand-carved wooden horses and three separate rotating components. Numerous videos of the carousel can be found on the internet.
According to notes for an exhibit at the Brooklyn Museum in New York City, the carousel was manufactured in Leipzig, Germany, by Hugo Haase for William II, emperor of Germany and King of Prussia. It was imported in 1910 for New York's Coney Island amusement park, where it remained at Steeplechase Park until 1966, when it was purchased for use at the 1970 Osaka World's Fair.
The move to Toshimaen came in 1971, after extensive restoration work.
At the August 31 closing ceremony, the head of the Seibu Group subsidiary that owns Toshimaen expressed hope that a newly reconditioned El Dorado would find a new home and continue to give pleasure to people of all ages. He did not, however, offer any concrete details.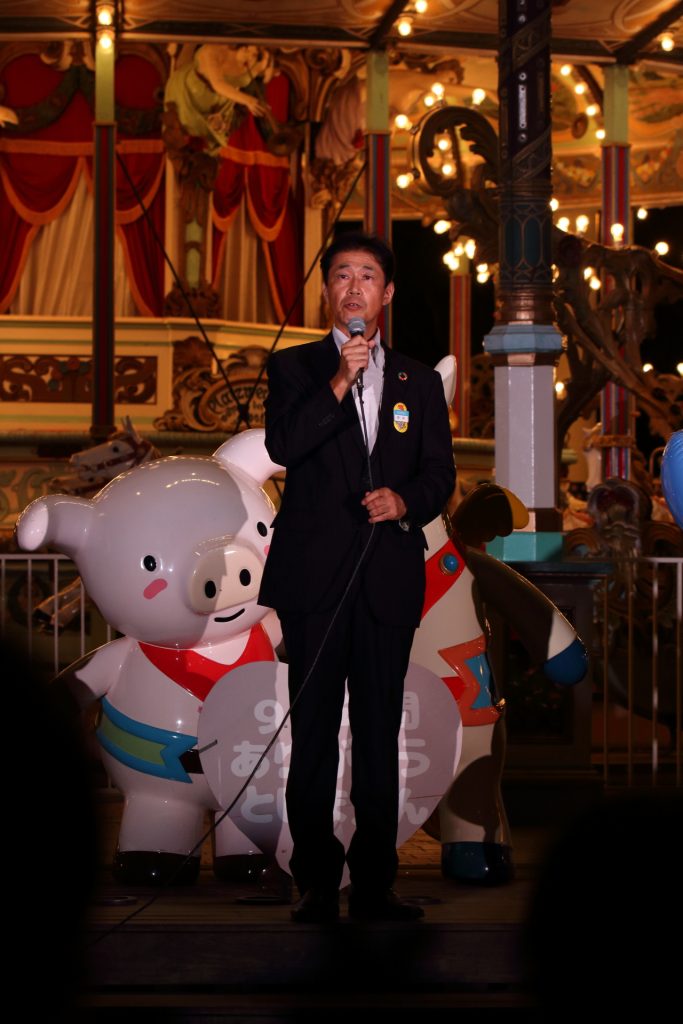 Other 'Retro' Amusement Parks in Tokyo
Asakusa Hanayashiki is a surviving amusement park in Tokyo that has an even longer history than Toshimaen. Founded in 1853, it has exhibits that narrate its history. It is located near the Asakusa Kanon Temple (Sensoji), an absolute tourist magnet and not far from Tokyo Skytree.
The absence of foreign tourists now and less travel by residents of Japan should make for a more enjoyable experience at these and other other major tourist attractions in Japan.
Currently under renovation with reopening scheduled for Spring 2022, the Arakawa Yuen (Arakawa Amusement Park) operated by the Arakawa Ward has offered a nostalgic experience for young children. We visited it numerous times when our children were in pre-school and early elementary school.
Although not explicitly retro in Japanese terms, the Moomin Valley Park near Hanno on the Seibu Ikebukuro Line also offers an opportunity to step back into a timeless analog environment.
The Last Day of Toshimaen
With my older son as cameraman, I visited Toshimaen on the last day of operation. Because of COVID-19, the park was limiting the number and checking the temperature of all those admitted. There were hundreds of people waiting for admission at 15:00 when we entered, and at least as many lined up, hoping for one last look when we left after 21:00.
The restrictions meant that the park itself was not crowded. But there were very long lines for certain attractions, especially the El Dorado Carousel, train rides, and the flume ride.
The long lines at these and other attractions were in part due to COVID-19 precautions. Surfaces that customers might touch were being disinfected and, in the case of some rides, every other seat was being left open.
The closing ceremony included an extensive fireworks display, and as part of his closing statement the head of the management company apologized, not without good reason, for the trouble these displays had caused over the years to nearby posh residential neighborhoods, where not all residents will be sorry to see the amusement park close.
Two things about the closing ceremony left a strong impression.
First, the management had park employees gather at either side of the podium and personally thanked them for their efforts. He then invited the general public to thank the staff, which they did vigorously. Some were clearly overcome with emotion.
Many staff had penned messages of appreciation to patrons. These were on display in an exhibition room devoted to the history of the park, along with messages from loyal patrons.
Second, after the ceremony, the El Dorado carousel was surrounded by patrons trying to get one last look or photograph. It was rather like an emotional tribute to a departed loved one. Earlier, people had queued for hours for one last ride and the chance to take selfies.
Conclusion
As a social historian specializing in modern Japan, doing a story on Toshimaen presented me with an opportunity to review an aspect of 20th century Tokyo history and see it personally before it disappeared. Although I have been resident in Tokyo off and on since 1971, the last day of operation was my first visit.
Having seen it, I can appreciate why visitors cited in various Japanese and English accounts expressed such regret at its passing. I can only hope that more "modern" forms of amusement do not drive all "retro" forms of amusement out of business. Sometimes analogue is best.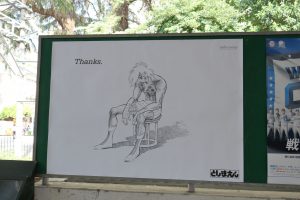 As the Japanese saying goes, お疲れ様 (you must be very tired but thank you ever so much).
Author: Dr. Earl H. Kinmonth,
With Simon Kinmonth, Photographer