Japan's Response to Beijing Olympics Lacks Principle, says Seki Hei in a New Interview
"While China continues its genocide of the Uyghurs, the act of hosting the Olympic Games in Beijing is itself a blasphemy against human rights"ー Seki Hei.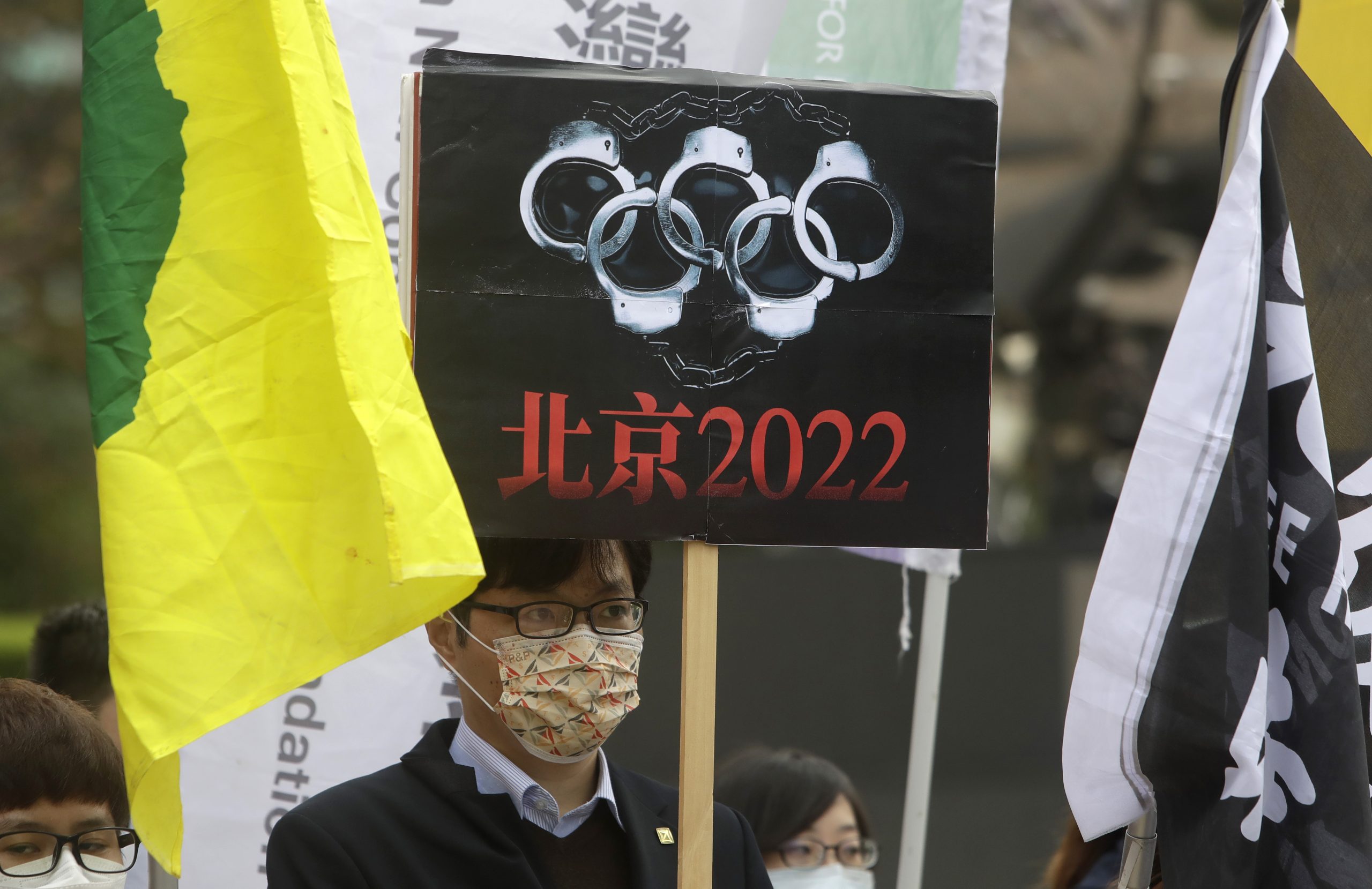 The Xi Jinping administration in China is about to open the Beijing Winter Olympics of 2022. How should Japan ー and the world ー respond?
Mr. Seki Hei, author of the Sankei Shimbun and JAPAN Forward column, China Watch, and a staunch critic of the Chinese Communist Party system, shares his view in an interview with The Sankei Shimbun and JAPAN Forward in late January 2022.
Excerpts follow.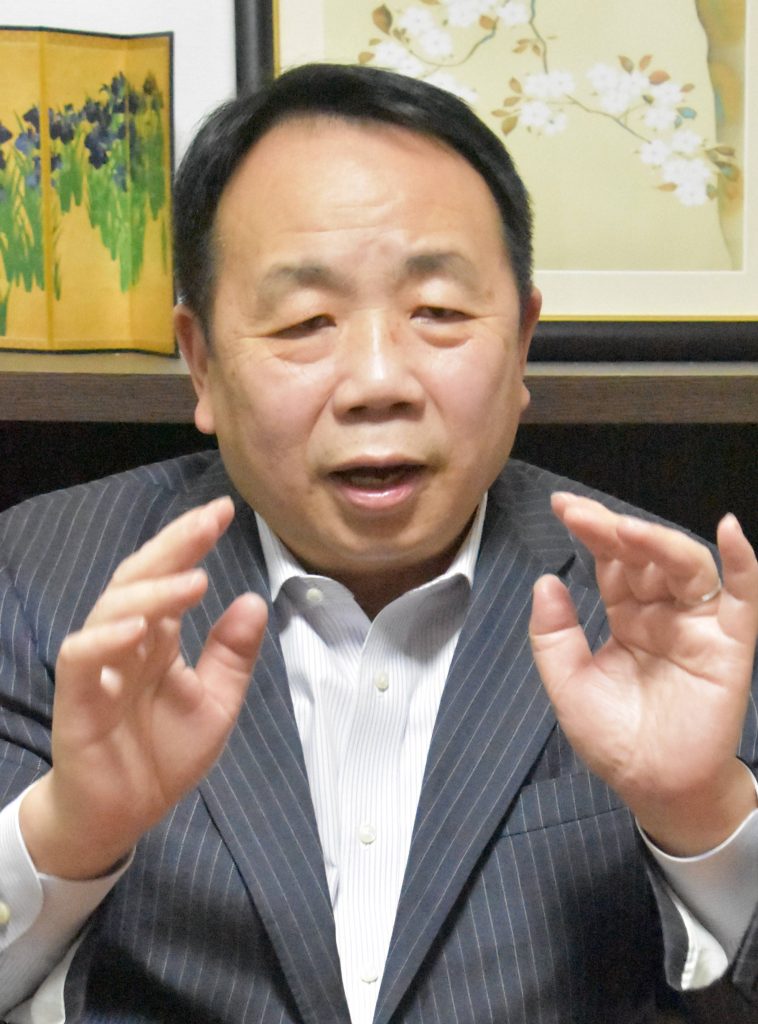 Are you paying particular attention to any specific part of the Beijing Olympics?
China has been isolated internationally due to a backlash from around the world over human rights issues. I think that the Beijing Olympics is an opportunity for the country to counter criticism from those of us in the free world. In hosting the Olympics, Beijing can divert attention away from the criticism of its suppression of human rights.
Domestically, President Xi Jinping is aiming to remain in office when the party congress meets this fall, and the Olympics will give him an opportunity to increase his momentum toward that goal. The Xi administration is using the Beijing Olympics for political purposes, both domestically and in its foreign relations.
While China continues its genocide of the Uyghurs, the act of hosting the Olympic Games in Beijing is itself a blasphemy against human rights and will force the Uyghurs into an even more difficult position.
If, at the minimum, the countries of the free world do not boycott the Games diplomatically, it will send the flawed message that this suppression of human rights is tolerable.


Japan opted not to send government officials to the Beijing Olympics, but did not use the expression "diplomatic boycott."
Even as the United States, Britain and Australia declared diplomatic boycotts based on human rights issues, Japan did not use that phrase, out of consideration for China. Japan is a breach in the diplomatic encirclement of China, for which Beijing is grateful.
China has a rule of thumb that has long proved successful. The Communist Party suppressed the Tiananmen Square Incident in 1989 by killing young protestors, but the Japanese government still took the lead among developed Western nations in lifting economic sanctions against China.
Several years later the Cabinet of Prime Minister Kiichi Miyazawa, who was from the same faction within Japan's Liberal Democratic Party (LDP) as current Prime Minister Fumio Kishida, sent the Japanese Emperor to visit China.
After China returned to the international community, however, its first act was to establish an anti-Japanese agenda in its domestic education policy. It seems that Prime Minister Kishida is treading the same path.


Can't we say that Japan's decision not to dispatch government officials is in alignment with the United States?
There is no point unless the Japanese government clearly states the reason for not sending officials.
The Chinese government is not concerned about whether government officials attend or not, but rather whether countries around the world will criticize its human rights practices. The Japanese government's choice to not clarify why it is not sending officials is a makeshift solution and does no harm at all to China.
What the Kishida administration lacks most are higher principles and a clear ideology. It is foolish for Japan to fail to clarify its stance of not allowing China to suppress human rights and to create a crack in its most important alliance, the one it shares with the United States.


China gained confidence from the 2008 Summer Olympics, which triggered a departure from its previous policy of low-profile diplomacy. How will China change after the Winter Olympics?
If the Xi administration can contain criticism from the international community and succeed in holding the Beijing Olympics, the suppression of human rights against the Uyghurs will become even more severe.
Also, if Xi Jinping's third term is decided at the party congress this fall, the possibility of a bold war on Taiwan will increase. The tragedy of history could be repeated, reminiscent of the situation that allowed Nazi Germany to invade Poland.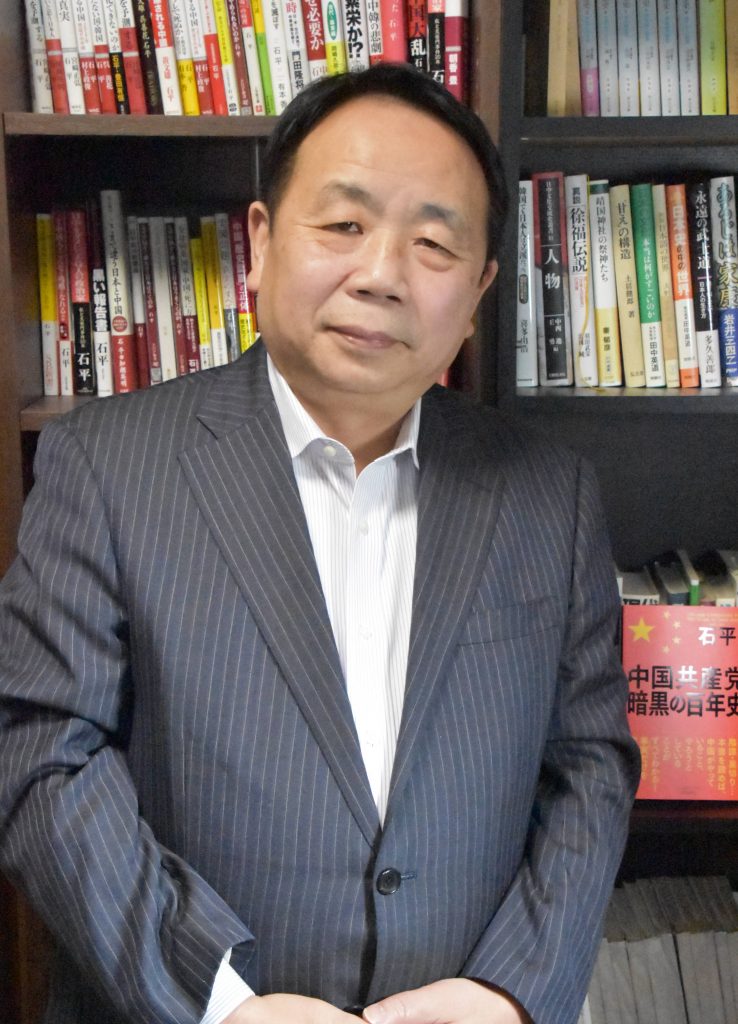 'Xi Boycott' in China
What points are you focused on in regards to the Chinese Communist Party Congress to be held this fall?
There are three.
One is whether President Xi will be able to stay in office successfully.
Next, will Xi's successor emerge, even if Xi stays in office? If such an individual doesn't emerge, Xi will continue to hold power.
The third is whether the reformers who criticize the Xi administration's retreat to Mao Zedong's policies can gain any power.
Recently, a newsletter from the Central Party School of the Communist Party published an article stating that party officials are not allowed to refuse if they are selected.
Normally, bureaucrats aim to be selected. But Communist Party officials don't want to get promoted now. Even if they are selected, they will not receive bribes, and their responsibility will be enormous.
At any time, a single command from President Xi could cause them to lose their position.


Do you think China has the potential to become a democracy in the long run?
We shouldn't expect such a sweet outcome. Rather, what is more likely to happen is that China will become more and more hegemonic and threaten the world.
The United States, Japan, and the European Union (EU) all hoped that if they were engaged with China and supported its economic growth, the middle class would increase domestically and China would become a peaceful country.
But the results have been completely disappointing. The basic understanding in the United States is that it has given up on changing China's regime and has no choice but to compete against China.
If Japan remains indecisive about its own path forward, it will eventually cause a break in the strategic encirclement of China.


Seki Hei was born in Sichuan, China in 1962. He is a graduate of the Beijing University Faculty of Philosophy. He came to Japan in 1988 and completed a doctoral course at the Graduate School of Cultural Studies, Kobe University. He acquired Japanese nationality in 2007, and currently lives in Nara City. Read Seki Hei's column [China Watch] on JAPAN Forward at this link.


(Read the interview in Japanese at this link.)


Author: Yoshiaki Nishimi