Juheon Lim Leads After Short Program at Osaka Junior Grand Prix; Shunsuke Nakamura is 2nd
Lim and Nakamura both got off to good starts in their short program routines in the Junior Grand Prix event at Kanku Ice Arena.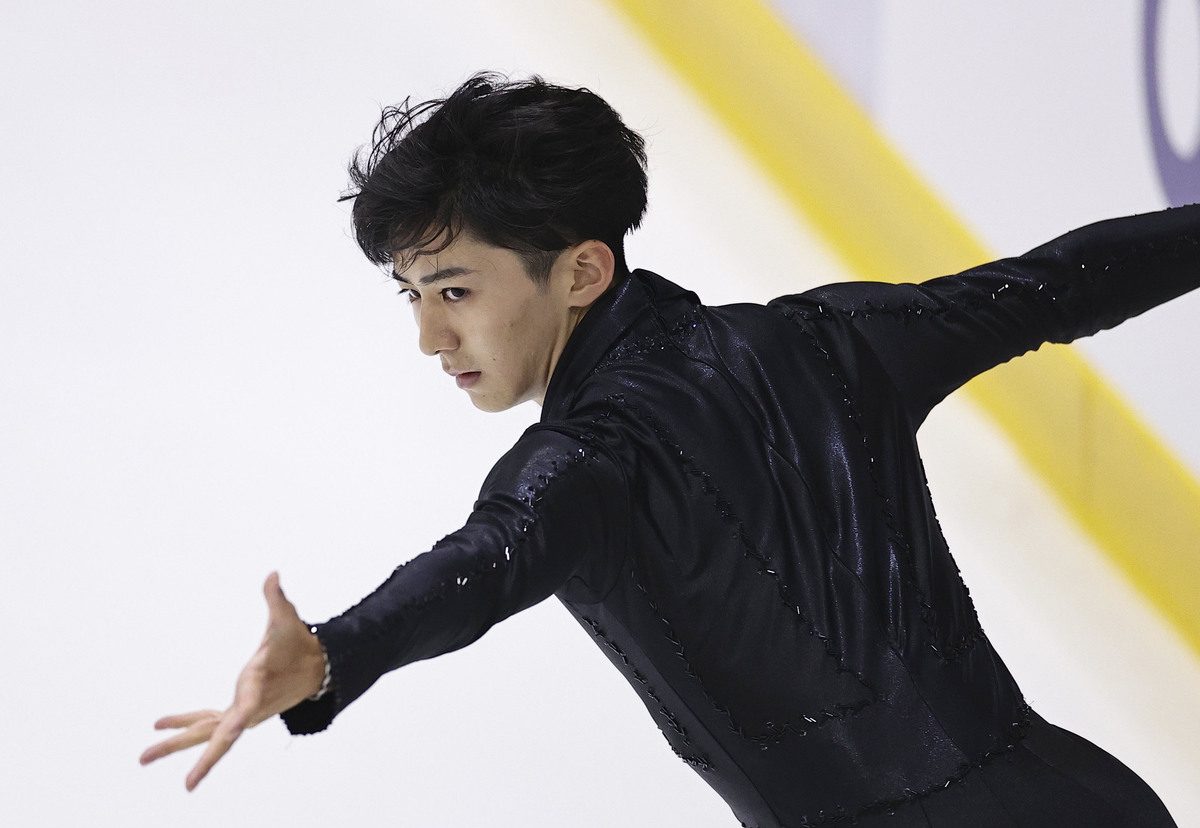 Read the full story on SportsLook - Juheon Lim Leads After Short Program at Osaka Junior Grand Prix; Shunsuke Nakamura is 2nd
IZUMISANO, Osaka Prefecture ― Shunsuke Nakamura is in contention for the men's title after the short program on the first day of the Junior Grand Prix at Kanku Ice Arena on Thursday, September 14.
Nakamura is a close second behind leader Juheon Lim of South Korea, and well-positioned to take the gold in Friday's free skate.
Lim is in first place with a score of 75.38 points, while Nakamura stands in second at 74.04. France's Francois Pitot is in third on 71.49.
Lim, who will turn 18 on September 22, is making his international debut here. He hit a nice triple axel in his skate to "Your Song" and earned level fours on two of his spins and step sequence.
Nakamura, also 18, got off to a good start in his performance to "El Conquistador," opening with a beautiful triple axel, followed by a solid triple lutz. However, he touched the ice on the landing of the front end of his planned triple flip/triple toe loop combination, causing him to only double the back end.
Nakamura Seeking More Junior Grand Prix Success
Nakamura, who made the podium in both of his JGPs in the 2022-23 season and finished fourth at the JGP Final, received just one level four on his spins and a level three on his step sequence. Despite the miscues, he is still in good shape for a medal.
"The first half was the most perfect performance I've ever had," Nakamura stated. "I've been receiving lower scores on my spins recently, so I'm going to brush up more and aim for a higher score in the free skate."
Continue reading the full story on SportsLook.
RELATED:
Author: Jack Gallagher
The author is a veteran sports journalist and one of the world's foremost figure skating experts. Find articles and podcasts by Jack on his author page, and find him on X (formerly Twitter) @sportsjapan.