Kanazawa: The Sakura Are Just About to Bloom in this Picturesque City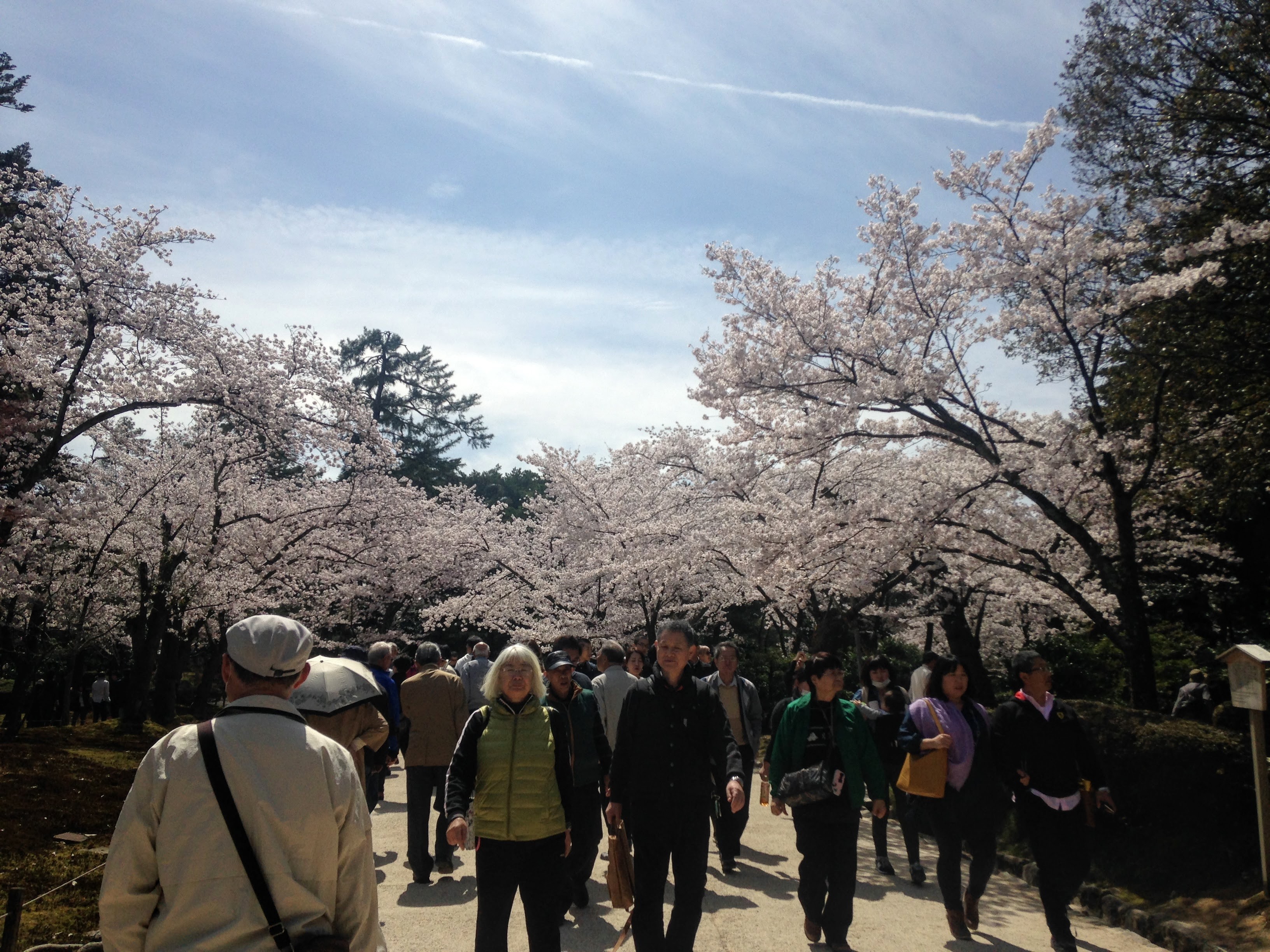 Spring is now in full flush here in Tokyo, which sadly means that the sakura season is coming to an end. Soon the streets will be dusted with small pink and white petals — a remembrance of the fleeting season.
If you haven't had your fill yet, never fear, because the sakura front is still on the move throughout Japan, and colder, more northerly places are just now coming into bloom. Might I suggest, for your hanami pleasure, Kanazawa in Ishikawa Prefecture along the Sea of Japan?
Kanazawa is a small, picturesque city famed for its traditional neighborhoods, gold leaf crafts, and fresh seafood. It is easily accessible via shinkansen or express train from Tokyo and the Kansai region.
It's a compact city — all its charms and sights can be taken in over just a few days. With more time to linger, it also makes a perfect base from which to explore nearby onsen towns or the windswept Noto Peninsula.
Famous Sights: Kenrokuen Garden and Kanazawa Castle Park
A visit to Kanazawa wouldn't be complete without taking in its most famous sight: the tranquil Kenrokuen Garden, one of the top gardens to visit in all of Japan.
What makes this garden so special? According to ancient Chinese gardening principles, there are six different qualities that all gardens should aspire to: spaciousness and seclusion, artifice and antiquity, water-courses and panoramas. Most gardens have three or four of these aspirational qualities, but Kenrokuen? Kenrokuen has all six and provides stunning views and an idyllic setting in which to enjoy the seasons.
In the spring, Kenrokuen bursts into a riot of sakura blossoms, with fluffy, delicate canopies of blooms everywhere you look. Kenrokuen isn't a good place for hanami parties as the dirt paths are too narrow and sometimes a bit rocky, but it makes for a sublime stroll.
If you still need one more reason to go, the city of Kanazawa opens the garden for free to the public during the sakura season. However, since everyone and their obachan loves a free garden filled with sakura, it can get quite crowded. I recommend a weekday visit.
Across the bridge from Kenrokuen Garden lies Kanazawa Castle and the castle park, which is also strewn with sakura during the season. Ambling around these majestic grounds is always free, and the sight of the castle rising up among the blooms is worthy of a postcard.
Local Favorites: Saigawa and Asanogawa, the Rivers of Kanazawa
While the famous sights make for lovely walks and offer countless photo opportunities, no sakura season is complete without a hanami gathering, and for that in Kanazawa you should head to the rivers.
The city has two rivers, the Sai and the Asano (also referred to by locals as the boy and girl rivers), and both have long, lovely stretches lined with sakura during the season.
The Sai is the bigger of the two and boasts wide, manicured banks that make for an ideal picnic, particularly on the east bank near Teramachi, a neighborhood filled with old Buddhist temples. On the weekends, the waterfront area is popular with locals who love to run and play sports on the riverside. But there's plenty of room on the grassy banks to squeeze in your blue tarp among the cityfolk.
Further south along the Sai is the Sakurabashi bridge, an ideal spot to take in the views of the river and snap a photo or two.
The Asano is smaller, with not quite as much room to play alongside it. Still, it has an idyllic atmosphere and is one of the best places to walk in Kanazawa.
Begin your walk by the picture-perfect Higashi Chaya teahouse district for a mixture of blossoms and traditional buildings, which is beautiful anytime of day or night, when it is lit by glowing lanterns. Continue walking south along the Asano, following its bends, stopping to admire herons, eagles, and other wildlife along the way. As you get closer to Asahimachi, the riverside neighborhood closest to Kanazawa University, the banks get wider, and during sakura season are filled with groups of university students getting their hanami on. Plop down your blue tarp, reward your trek with a beer or chu hai, sigh under some sakura, and enjoy being the only tourist in this part of Kanazawa.
LOGISTICS
How to get there: Kanazawa can be reached via the shinkansen from Tokyo (¥14,000 JPY, 2 ½-3 hours) or the Limited Express Thunderbird train from Osaka or Kyoto (¥7,650 JPY, 3 hours; ¥6,900 JPY, 2 ¼ hours).
When to go: Sakura in Kanazawa blooms from early to mid-April, with 2019's best viewing predicted from April 7 to April 15.
Weather: As a local Kanazawa proverb goes, "A man forgets his lunch but not his umbrella." Kanazawa weather can be unpredictable, so pack layers and your umbrella!
All sights recommended in this post are FREE during sakura season!