Tokyo Metropolitan Government Unveils 'Memory Piano' Designed by Yayoi Kusama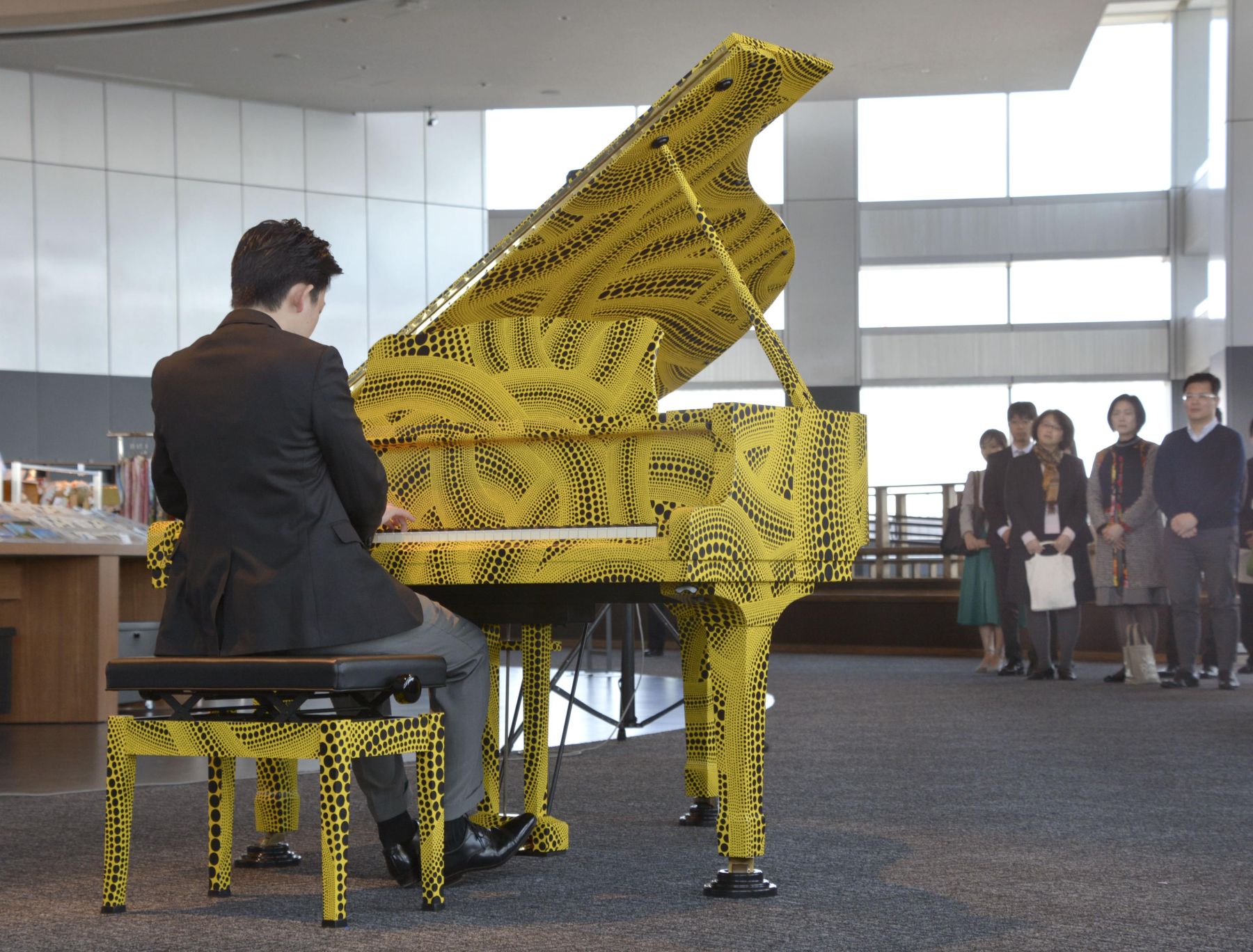 CEREMONY. A grand piano designed by artist Yayoi Kusama is shown for the first time at the Tokyo Metropolitan Government Building Observatory in the morning of April 3
On April 3, the "Tokyo Metropolitan Government Memory Piano," a grand piano which is free for anyone to play, was unveiled at a special ceremony in the South Observatory on the 45th floor of the Daiichi Tokyo Metropolitan Government Building in Tokyo.
The yellow-and-white polka dot piano was designed by Praemium Imperiale award winning avant-garde artist Yayoi Kusama.
In June 2018, a donation request for a grand piano was sent out to Tokyo residents. There were eight responses, and a Yamaha G3A — the piano in best condition — was chosen.
"I would like to see different genres of music emanating from this location," Tokyo Governor Yuriko Koike said at the unveiling ceremony.
There was also a special performance from pianist Tomoya Umeda.
With two million visitors annually, there is much anticipation about the April 8 reopening of the South Observatory following its renovation. Opening hours are from 9 A.M. to 11 P.M., and visitors will be free to play the piano as they wish.
The Tokyo Metropolitan Government was inspired to install the "Free Play" piano as they often can be found in airports and on city streets all around the world — London, New York, Prague, just to name a few.
(Click here to read this story in Japanese. This story was translated by Sara Doel)