Kao Group Targets 1-Trillion-Yen Hike in Net Sales Through 'Disruptive Innovation'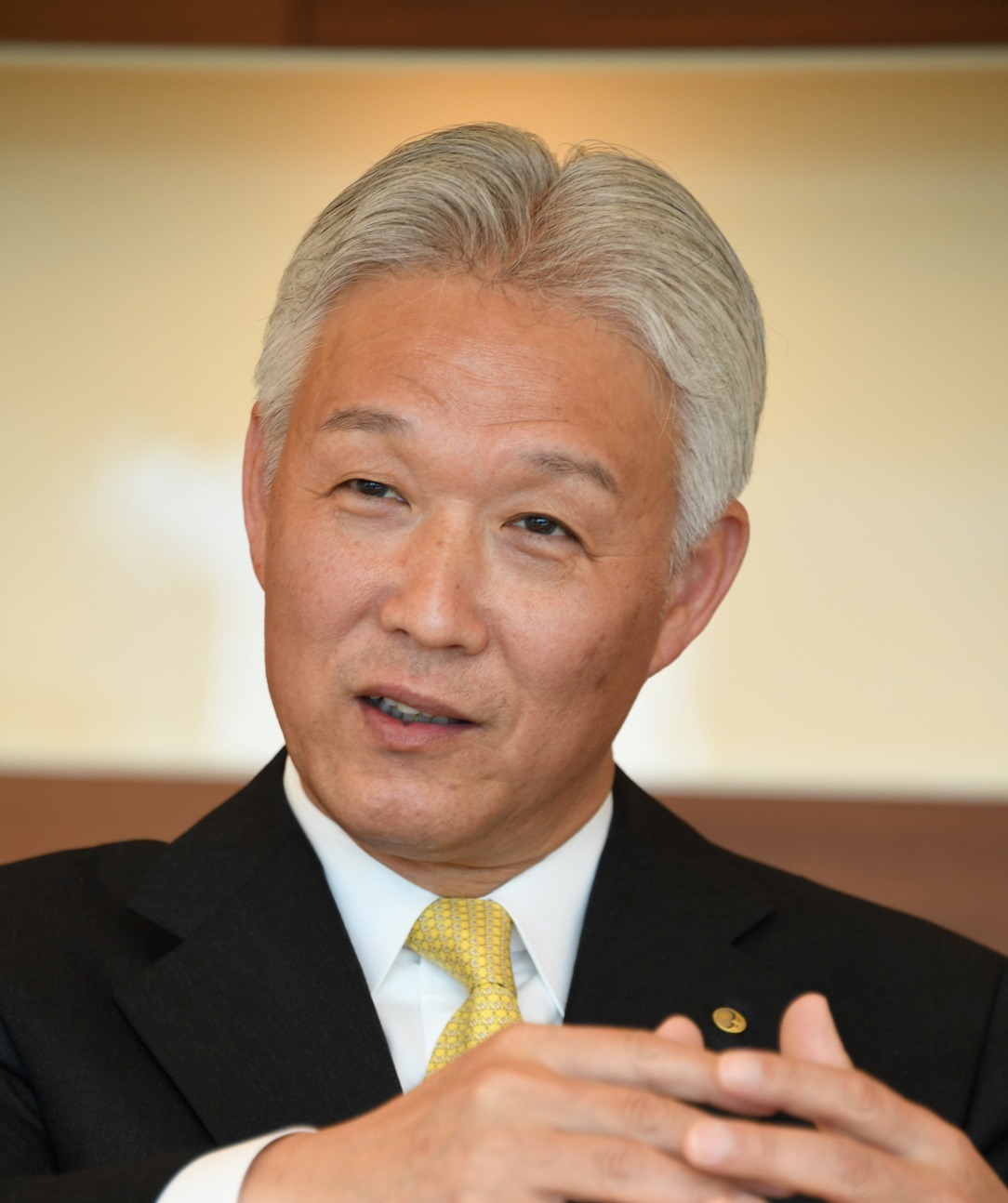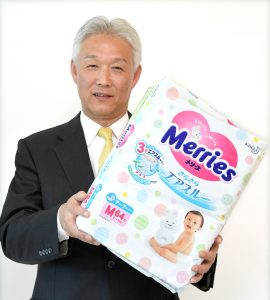 The Kao Group has shown steady growth with dividend increases over 27 consecutive terms. In the Kao Group mid-term plan (K20) announced last year, the conglomerate set an objective to achieve 2.5 trillion yen in net sales by 2030. This means the 1.5 trillion yen in net sales as of end-December 2016 will need to grow by more than 1 trillion yen over the next dozen years or so. It is an ambitious goal challenging competitors worldwide, and the man leading this dynamic leap is Kao president and CEO Michitaka Sawada.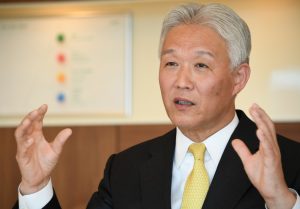 You became president at the young age of 56 after spending more than three decades working in the Kao research laboratories.
When I was a junior in college, I had the fortuitous opportunity to meet and talk with former Kao president Dr. Yoshio Maruta at the corporate office in Osaka. He told me then that the world is made up of molecules and atoms; you need to think about the essence of things, not just what you can see with your eyes. I was so impressed that I decided then and there to join the company. Once I did, I totally concentrated on research, never forgetting that I needed to seek out the essence of things.
When you were in charge of Kao's sanitary products research labs, you revived the dwindling sales of Merries baby diapers.
When I first joined the company, I was put in charge of the foam technology for making the urethane soles of sports shoes. The product we developed was used in shoes like the American Nike Air series. At the Tochigi lab for sanitary products, the researchers and I discussed what the essential quality of baby diapers should be. We decided it was how the diaper felt to the touch, and we were able to improve the diapers by focusing on that in our R&D.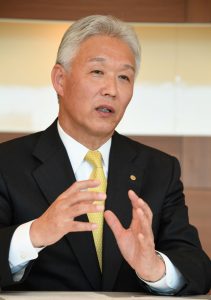 As you focus on the essence of things, what will be your management targets hereafter?
The K20 mid-term plan we announced last year stresses that we will aim for discontinuous growth or what might be termed, "disruptive innovation." It will soon be five years since I became president. Up to now we have concentrated on making the most effective use of our current assets. In other words, we've been continuing with the same management style. With the launching of the K20 plan, however, we are going to shift away from what we have always done to explore completely new avenues of endeavor.
Household products are constantly changing with the times. Japan's aging population and declining birthrate may seem a cause of dwindling domestic markets, but there are also opportunities to be found there. Whatever the circumstances, there will be a need for products. If we can take the lead in identifying those opportunities, we should be able to get our domestic sales to jump from 1 trillion to 1.5 trillion yen.
What are you going to be especially particular about as you pursue discontinuous growth?
Safety and quality. And "taking the high road," which is the Kao Way. Every single employee must feel they are bearing the weight of the whole company. We provide products that are closely integrated into our daily lives. It only takes a stumble by one member of the group for the whole business to tilt.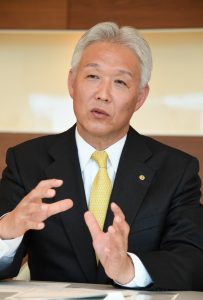 What about your healthcare products, including food and pharmaceuticals?
You know, I was recently reading through some meeting minutes from the days when Dr. Maruta was president, They were talking about expanding into health and pharmaceutical products even then. We currently have a number of strong product lines in these categories: Healthya (health beverge), Bub (bath additive), and MegRhythm (eye mask) are just a few. But these are sporadic. An important strategy we are pursuing at the moment is to advance our research of new materials and so-called "quasi-drug" products to establish a line of "health solutions."
——
My most treasured item: The watch my mother bought for me when I first joined Kao. About the time I became president it stopped at 7 o'clock, and has been that way ever since. I keep it in a case next to my bed. My mother died when I was 32. I always regret that I did not do more for her.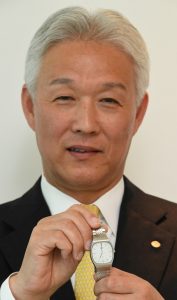 I wanted to be a pilot: I wanted to become a pilot and when I graduated from high school, the only university I applied to was the Civil Aviation College. I made it through the first two phases of the entrance exams, but I didn't realize the third phase was a competency exam that required me to actually get on a small airplane. I couldn't do anything and failed the test. I entered Osaka University a year later.
My favorite entertainer: Sanma Akashiya is my favorite entertainer. He has a real talent for drawing out different facets of people's character with just his conversation skills. I respect him for that. You need the same kind of skill to help your subordinates and team members grow and develop.
Housework: I am particularly good at doing the laundry and washing dishes. Sometimes I deliberately divide one load of laundry into two, just so I can test our laundry detergents.
Books: I read all kinds of books, from economics to history and philosophy. I jump between different genres every 30 minutes or so and generally get through around 30 books in a month.
——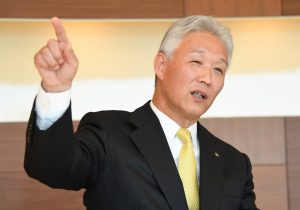 Michitaka Sawada: Born December 20, 1955. He earned a Master of Engineering degree in applied chemistry from Osaka University, and joined Kao (at the time, the corporation was named Kao Soap Company) in 1981. After serving as vice president of the Sanitary Products Research Laboratories, he was given broad responsibility for the entire R&D Division. He headed the Human Health Care R&D Center and was later appointed to the board of directors. He became president and CEO in June 2012.
Takashi Hirao is a staff writer of the Sankei Shimbun Economic News Department.
(Click here to read the original article in Japanese)