Kawaii Monster Cafe's Halloween Menu Features Western "Monster Celebrities" Vampire, Frankenstein and Werewolf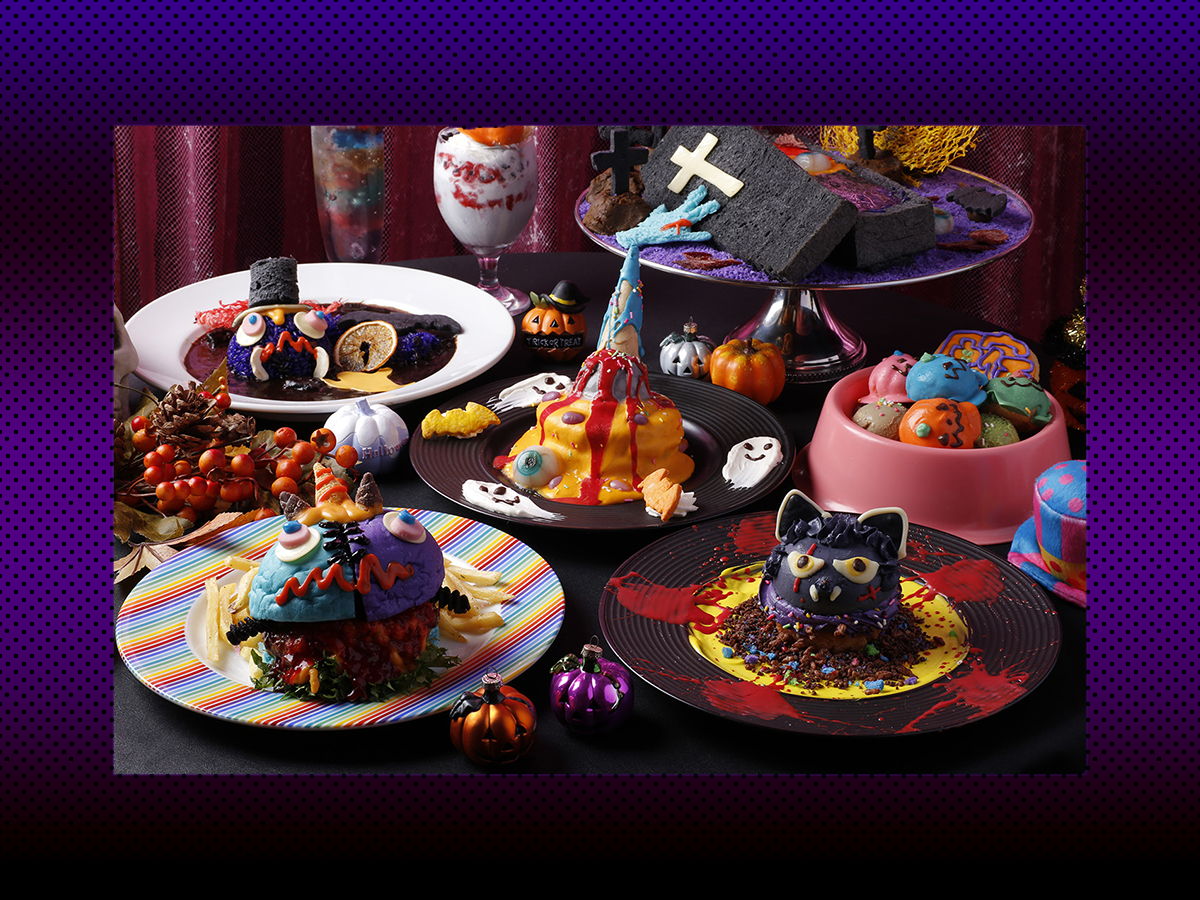 With Halloween a month away, many of those who plan to be in Tokyo this season are thinking of doing something fun for Halloween. There are parades, parties and events you can attend, but when it comes to dining options, there's one place in Harajuku you'll definitely want to include on your list and that's the Kawaii Monster Cafe.
This icon of Harajuku fashion culture is a truly unique experience, charmingly kawaii as well as delightfully chaotic, and always popular with tourists and fashionable teens. Even Kim Kardashian made a visit.
Already worth visiting year round, Kawaii Monster Cafe is even more exciting in October when it brings out a monstrously marvelous Halloween menu. This year, the menu pays homage to a few "monster celebrities" from the West, with menu items featuring their own unique twist on vampires, Frankenstein and werewolves.
Main Dishes
Let's take a look at the menu items!
Note: In this menu, the drinks are available for both lunch and dinner, while the food items are only available for lunch. All prices are exclusive of tax.
Colorful Pop Burger - Frankenstein: 1,580 JPY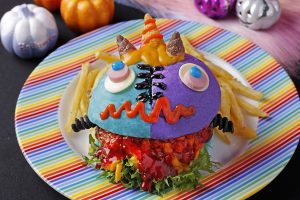 Kawaii Monster Cafe's mascot character "Mr. Choppy" has transformed into Frankenstein! Salsa sauce and melted cheese on a juicy beef patty with buns in two different colors makes this a pop burger even Frankenstein would love.
The rest of the article can be viewed on our partner's website, grape Japan at "Kawaii Monster Cafe's Halloween Menu Features Western "Monster Celebrities" Vampire, Frankenstein and Werewolf."