Keep on Fuji Rockin' 2020: Amid Pandemic, Festival Streams Performances on YouTube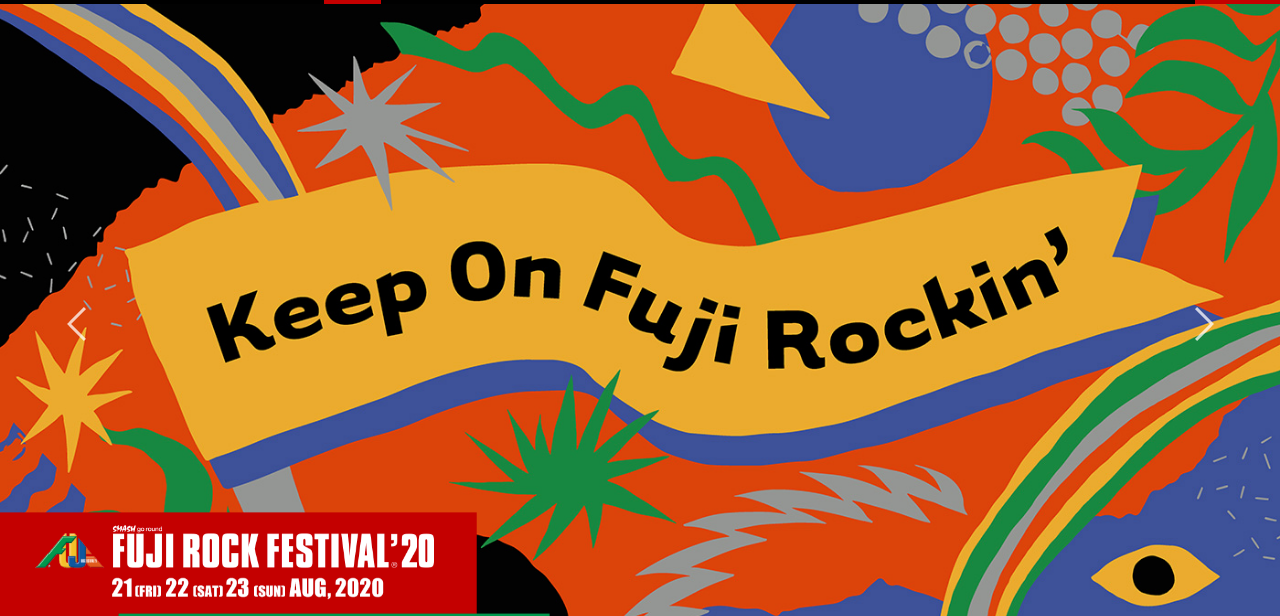 It was heartbreaking for rock music lovers in Japan when Smash Corporation announced earlier this summer that the Fuji Rock 2020 Music Festival would not be taking place due to COVID-19.
The 2020 edition of the festival was due to take place August 21-23 at Naeba Ski Resort in Niigata Prefecture.
However, to cheer up fans, the organizers have come up with something special. As the announcement reads: "We might not be in Naeba, but we can Keep On Fuji Rockin' in 2020!"
For three nights starting on August 21, organizers will be streaming on YouTube past performances of Fuji Rock. Sets of three to five hours will be streamed each night:
Starting 8 P.M. JST on Friday, August 21
Starting 6 P.M. JST on Saturday, August 22
Starting 6 P.M. JST on Sunday, August 23
Day 1 will highlight rock bands from abroad, including Foo Fighters, The Stone Roses, and pop sensation the Lumineers, along with domestic artists, such as the immensely popular female artist Superfly, experimental Cornelius, and garage band THEE MICHELLE GUN ELEPHANT.
Day 2 will be the longest set, with approximately five hours of entertainment. Featured artists include popular Japanese bands ONE OK ROCK and RADWIMPS, but also folk rock group, never young beach. International guests include household names Ed Sheeran, MARTIN GARRIX, and Primal Scream, ethereal bands Rye and Khruangbin, and folk rock personality Mac DeMarco, among others.
Day 3 will feature renowned Japanese artists such as EGO-WRAPPIN' and the historic Yellow Magic Orchestra, with international artists, including CHVRCHES, James Blake, The XX. Hard core rockers will get their fix with The Cure, Red Hot Chili Peppers, Coldplay, and Oasis.
There is much talk about Day 3 because it will include a live segment with J-rock band SamboMaster, from about 8.40 P.M. onwards. Incidentally, the band worked their way to stardom from the Rookie A Go-Go to the Green Stage at Fuji Rock.
Their performance will include a never-before-played song called "Fuji Rock Is Not Dead."
Later in the evening on August 23, one of this year's headliners, Denki Groove, will also show the new release of their music video song called "Set You Free."
The complete lineup is still subject to possible change, but will be updated as needed here.
The 2020 Fuji Rock initiative is not just for the pleasure of enjoying music, as if that wasn't enough. During the live streaming, viewers will be able to make donations using YouTube's Superchat function.
Proceeds from the program will be donated to Music Cross Aid and Medecins sans Frontieres, which seems fitting given the unusual circumstances of the COVID-19 pandemic.
For those who are not so musically inclined but miss the delicious food normally accessible at the festival, residents in Japan will be able to order from many of the regular stalls. A link can be found here, in Japanese.
Whether you are one of the many disappointed fans who wanted to attend the festival, or someone who has just been curious but not wanted to go so far as to attend, this year is your opportunity to get a flavor of Fuji Rock and enjoy the summer festival of music.
Why not tune in and Keep on Fuji Rockin'?
Live Streaming Information
Day One:
Aug 21 FRI Start 20:00〜《Approx 3 hours》
Aug22 SAT Start 9:00〜 *Repeat stream
Day Two:
Aug22 SAT Start 18:00〜《Approx 5 hours》
Aug23 SUN Start 7:00〜 *Repeat stream
Day Three:
Aug23 SUN Start 18:00〜《Approx 4 hours》
Aug24 MON Start 7:00〜 *Repeat stream
Access: youtube.com/fujirockfestival
Author: Arielle Busetto