'Kimetsu no Yaiba' Movie Overtakes 'Spirited Away' as Highest Box Office Selling Anime Film in History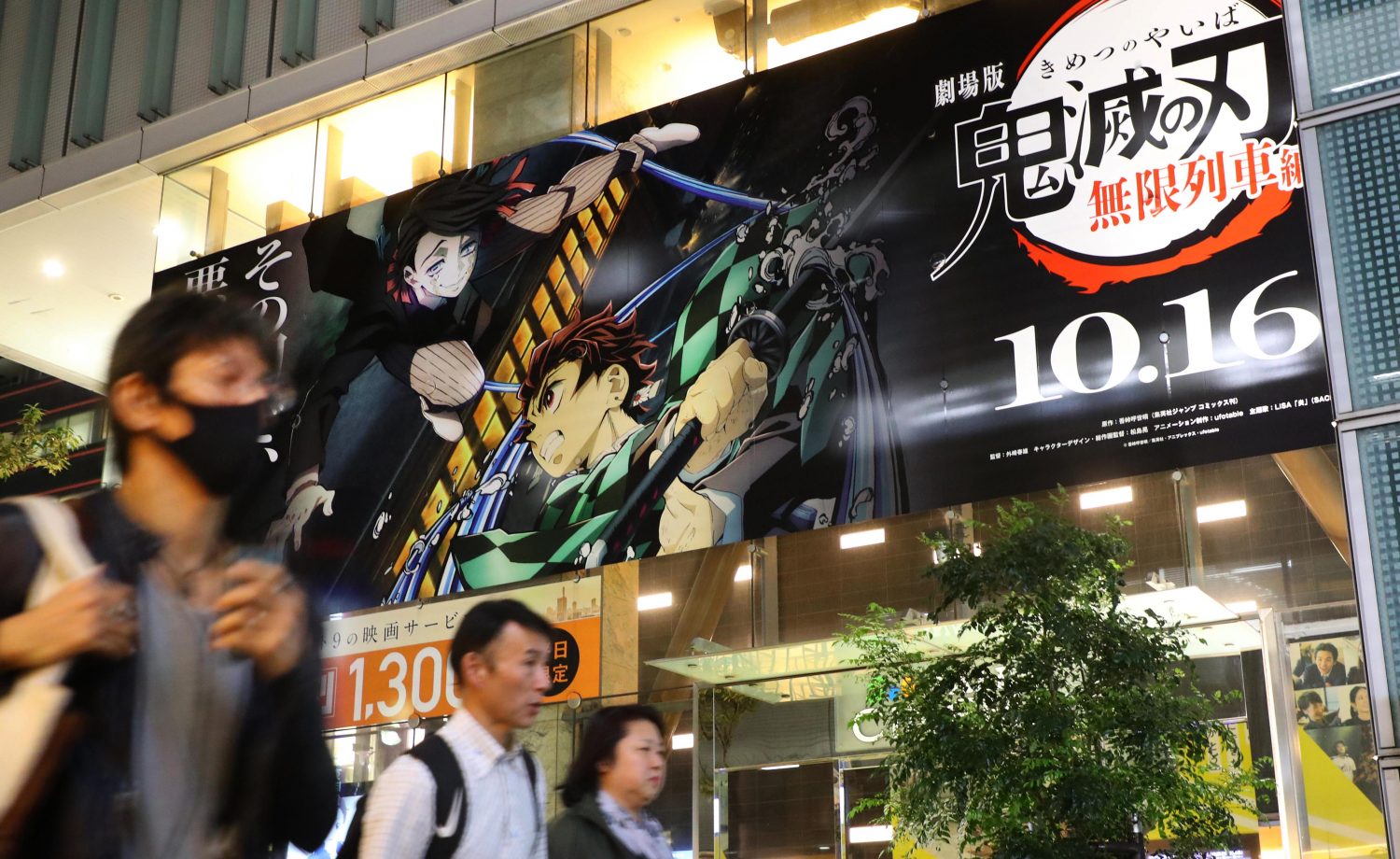 Fans had predicted this, and it finally happened.
The latest installment of the anime Kimetsu no Yaiba (Demon Slayer), the movie called Mugen Ressha (The Infinity Train) (Ufotable, Inc. 2020) has become the highest box office sales grossing anime film of all time.
On just the 73rd day after its release, the production company Ufotable announced that the latest box office sales amounted to ¥32.4 billion JPY (approximately $313 million USD).
The film premiered in Japan only on October 16, 2020, but was a highly anticipated release during COVID-19, given the popularity of the manga-then turned anime.
The series narrates the story of a boy who becomes a demon slayer in order to return his sister, who had been turned into a demon, to human form. The film narrates the next installment to the anime series, which was released only in 2019.
The film might have benefited from the fact that many competing film releases were delayed due to the pandemic.
Kimetsu no Yaiba has become such a household name and gained in popularity that it even became a finalist in the "Trending Words of the Year Award 2020."
The movie Mugen Ressha has now taken the number one spot away from Spirited Away (Studio Ghibli, 2001), a pillar in anime film history. Spirited Away, directed by Hayao Miyazaki, had even won an academy award for Best Animated Feature Film in 2003. It was the first and only Japanese movie ever to have received such an accolade. As of December 28, Spirited Away had accumulated ¥31.6 billion JPY (approximately $305 million USD) in box office sales.


Author: Arielle Busetto