[Kimono Style] A Special Trip to Santa Fe
Sheila Cliffe held her first kimono workshop in the lively art hub of Santa Fe, where she found an audience captivated by the kimono's symbolism and diversity.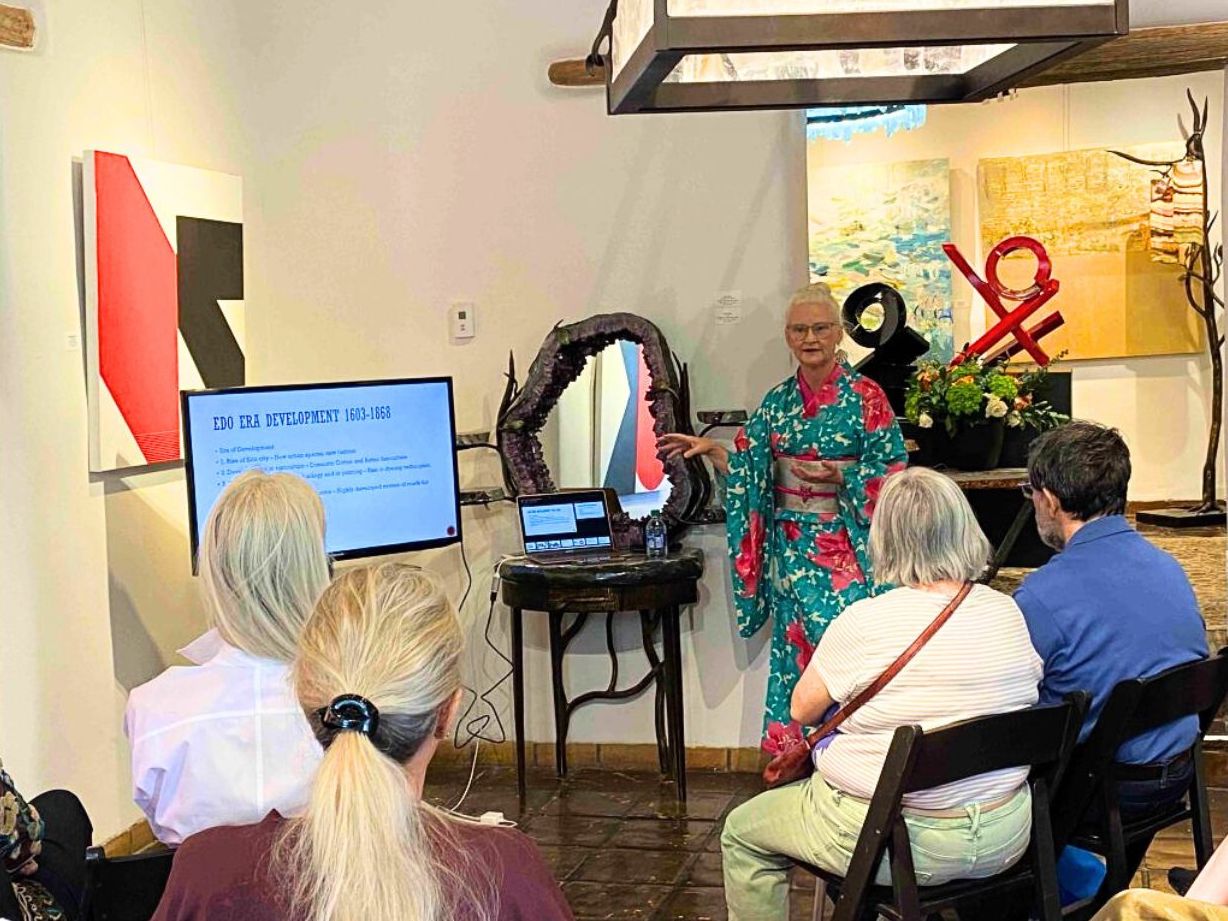 At the end of August, I took my very first trip to the United States for a kimono workshop. Perhaps most people would go and visit New York, or California, but my destination was Santa Fe. Santa Fe is not your typical tourist town, but in some ways, it is rather like a Wild West version of Karuizawa. The pueblo architecture around everywhere gives an earthy beauty to the town which is like an oasis in a desert landscape.
It is sunny every day, the town is full of fine dining, and it has an opera house. But most of all, it is famous as the world's third-largest art market. Around the plaza in the town center are shops selling silver jewelry from Mexico, cowboy hats and paraphernalia, and all kinds of pottery and textiles. There is also a selection of art galleries.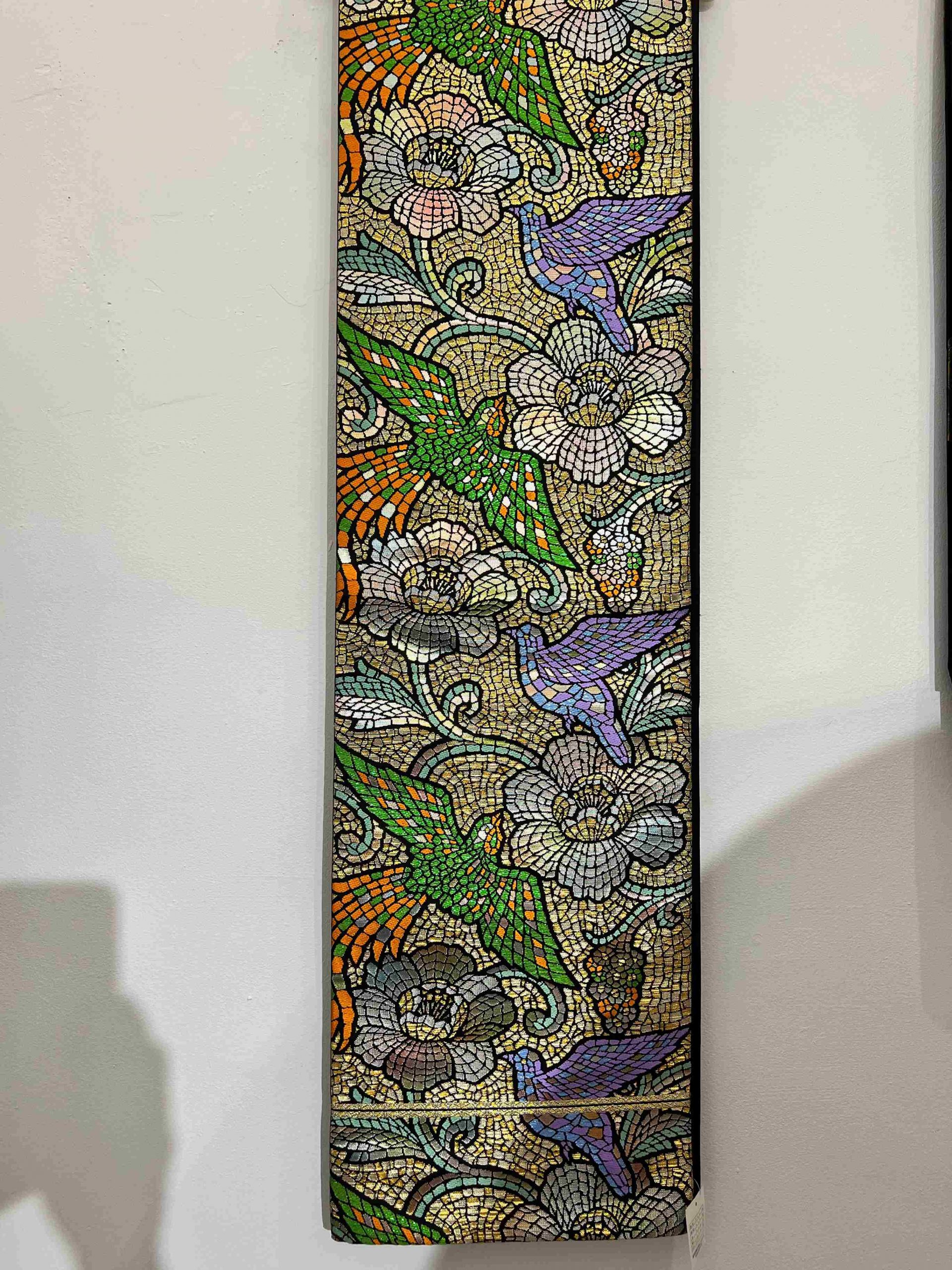 Artist's Haven in Santa Fe
A ten-minute stroll southeast of the center, along the Santa Fe River, which is a pleasant, shady walk, brings you to Canyon Road. Canyon Road is well over a mile-long road that is full of art galleries. People come from all around the US to purchase art for their homes, offices, or businesses.
Artists range from those who paint large scenes of the mountains and the native American culture to abstract artists, sculptors of enormous animals and geometric forms, and those working with rocks and minerals to create everything from lighting to tables and fine jewelry. Canyon Road is a feast for the eyes.
Shared Love for Japanese Culture
At Gaia Contemporary, number 225 suite 6, owners Ben and Kana Hauptman are eager to share their love for Japanese culture as well as the contemporary art, lighting, and jewelry that they have on display. The gallery covers two floors, and on the second floor, there is a room devoted to the kimono that Kana has collected.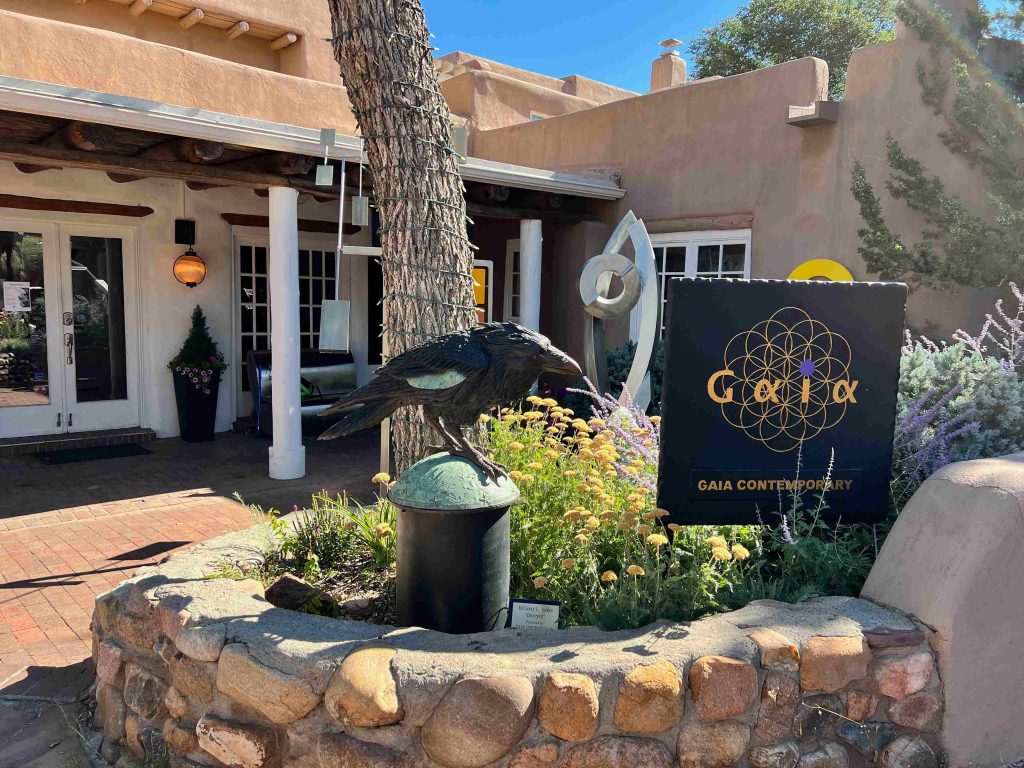 Two glass cases hold the lacquered and inlaid hair accessories collected from the Taisho period. Three rails of hangers display contemporary and antique kimono. These include formal kimono, elaborately decorated tomesode and furisode, showing embroidery, shibori (tie-dyeing), and beautiful yuzen dyeing, and komon, dyed kimono for everyday wear, and some lovely weaving too. Haori (jackets) which are easy to wear over western dress and obi to go on kimono are also part of the collection.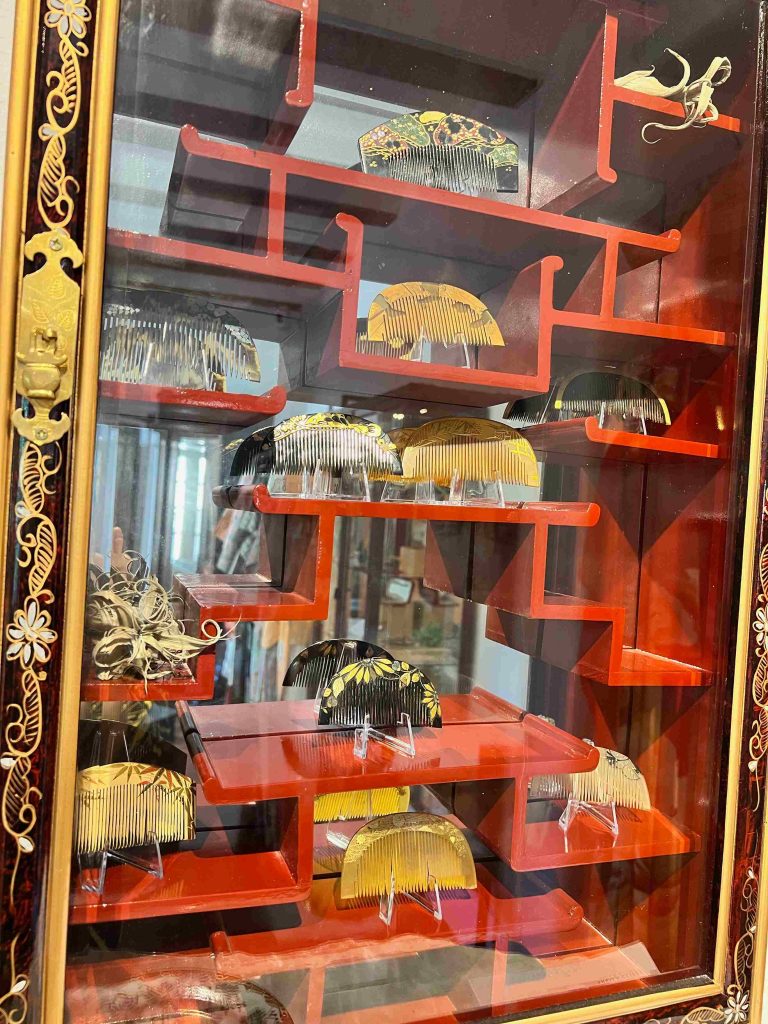 Kimono Workshop
On September 6, I ran a workshop in Santa Fe to introduce the history and the culture of kimono to an American audience. Starting with a history of Japan's fashion culture, I went on to describe different types of kimono, so that people can distinguish between the various types, and also the varying types of obi that are used with each kimono.
A presentation on patterns and colors also guided people to an understanding of seasonal, auspicious motifs used variously for weddings, to promote growth, or to express the seasons. Finally, we got more hands-on and started to discuss ways of combining kimono or kimono items with Western dress. A model put on a yukata and obi over baggy pants, and we showed how it could also be worn over a skirt, or with a blouse or shirt. Haori and kimono coats can look great over Western clothing, as well as over kimono.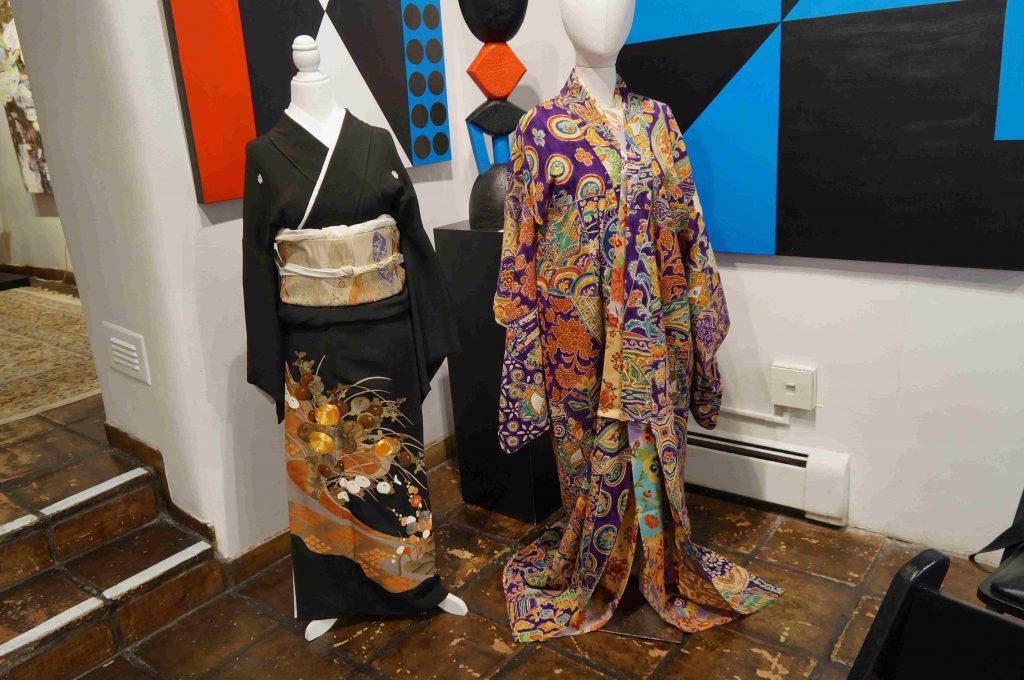 A City of Beautiful Arts
The guests enjoyed sushi and sake during our break and they went eagerly to the kimono room to see if they could distinguish between the different kinds of kimono. Many of them were textile lovers, and some of them owned some kimono and haori. I even got an invitation to look at a collection of kimono and haori belonging to a local artist.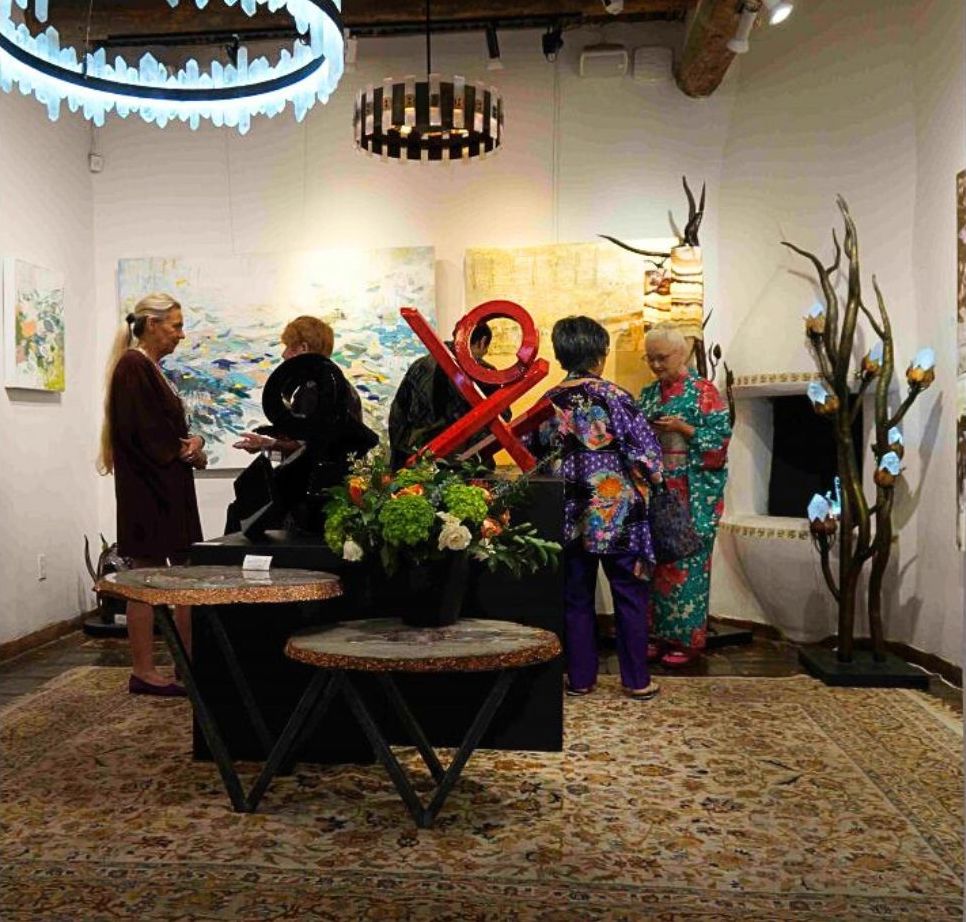 Santa Fe is a city that is full of beautiful arts and crafts. People there are used to looking at fine quality goods and have trained their sensibilities. This turned out to be the perfect discerning audience to introduce to kimono. They were fascinated by the complexities of its history and also by the workmanship that goes into making the various types of kimono and also into obi weaving.
The designs that appear on kimono were also a source of great interest for their variety, and often for their symbolism. People were eager to know more. The audience showed us how interested people are in learning about Japanese clothing and textiles, so we will be planning another kimono workshop in Santa Fe, hopefully in the spring of 2024.

RELATED:

Author: Sheila Cliffe
Read other columns on kimono by the author.