[Kimono Style] Film Director Chuck Johnson Blends Martial Arts and his Personal Love of Kimono
"I think the essence of the art is knowing how to bend the rules to create something new without breaking them," says creator and kimono lover Chuck Johnson.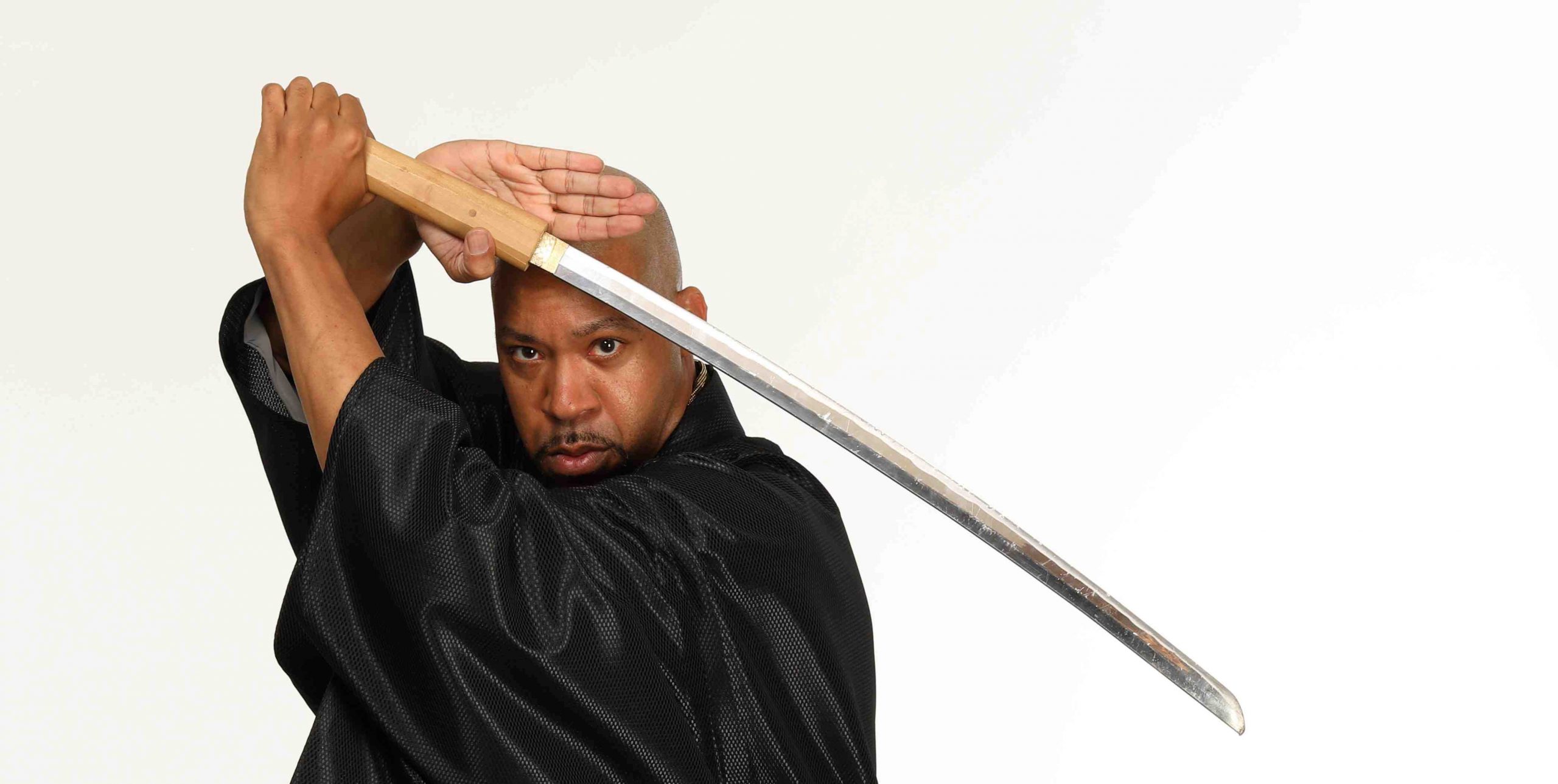 Chuck Johnson is a forty-four-year-old from Detroit. He is also a long-term resident of Tokyo, having been here for over 20 years. Moreover, he is the first male graduate of a major kimono school.
There are not so many male kimono wearers these days, and non-Japanese ones are rather rare. His story embodies so much diversity and also a very original perspective on what he loves about Japanese culture. It is so interesting that I decided to write about him.
From his youth, Chuck loved martial arts. He was a master of taekwondo, karate, and kobudo, as well as experienced in capoeira, hapkido, boxing, and other martial arts. He originally came to Asia via South Korea to pursue a dream of competing in taekwondo in the 2004 Olympic Games. While he was there, his brother, a fan of anime and manga was studying at Shiga University and training in kendo. That prompted Chuck's first visit to Japan.
While visiting Japan, something about Japanese culture resonated with him. He decided that he wanted more out of life than being a fighter. Then he decided to move to Tokyo to follow a new life path.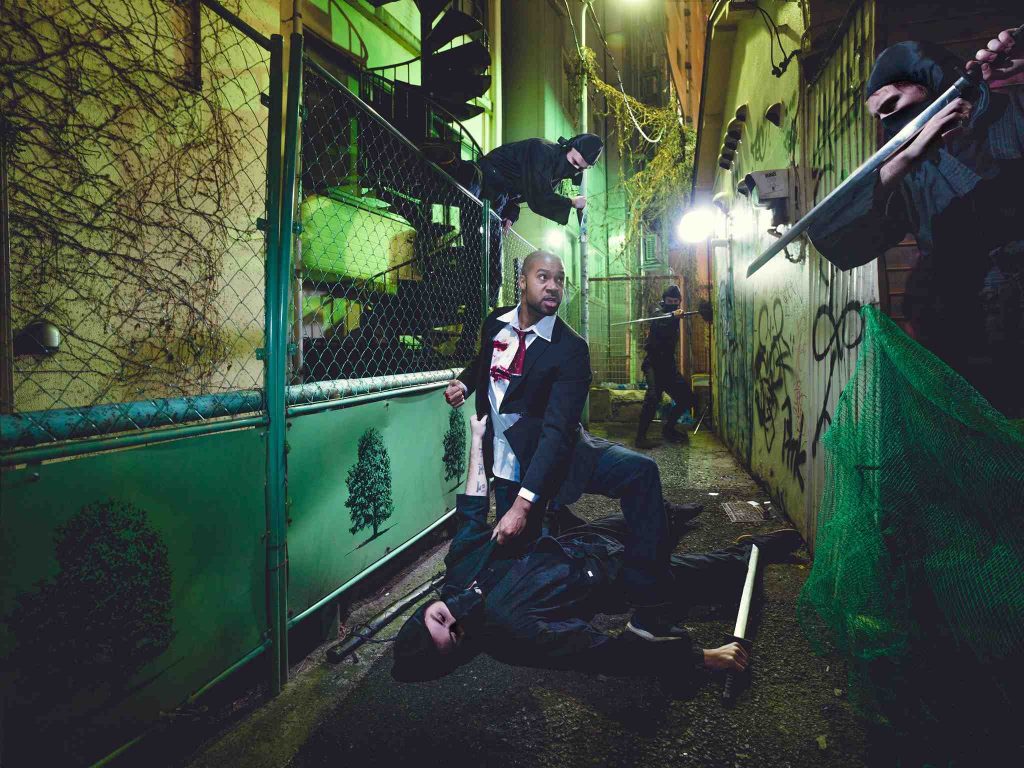 Life In Japan Leads to Kimono
Starting off as an English teacher, he soon moved into VIP celebrity bodyguard work. And from there into action films.
"At the time, someone of my size, (183cm) and build, who could move well was rare here. So I was the perfect fit for the bad guy in Japanese action movies," he explained. This led him on a journey as an actor and stuntman, and also to create his own stunt team, Quiet Flame Productions.
In 2015 he produced Quiet Flame's first film "Fists of Absinthe." It's a short samurai time-slip action film with a comical twist in it. As a samurai film, much of the costuming for the film required kimono, and this sparked Chuck's interest in kimono both for film costuming and personally.
After this, he approached me to teach him kimono dressing and how to tie obi. Now and again over several years he would come and practice so that he could wear his own kimono and obi. However, he really wanted to learn kimono more deeply, so that he could use this as part of his filmmaking skill set.
Chuck's chance came when he met a woman on the train wearing a kimono. He complimented her, and she was impressed that he knew so much about kimono already. She invited him to come to her kimono school and study formally.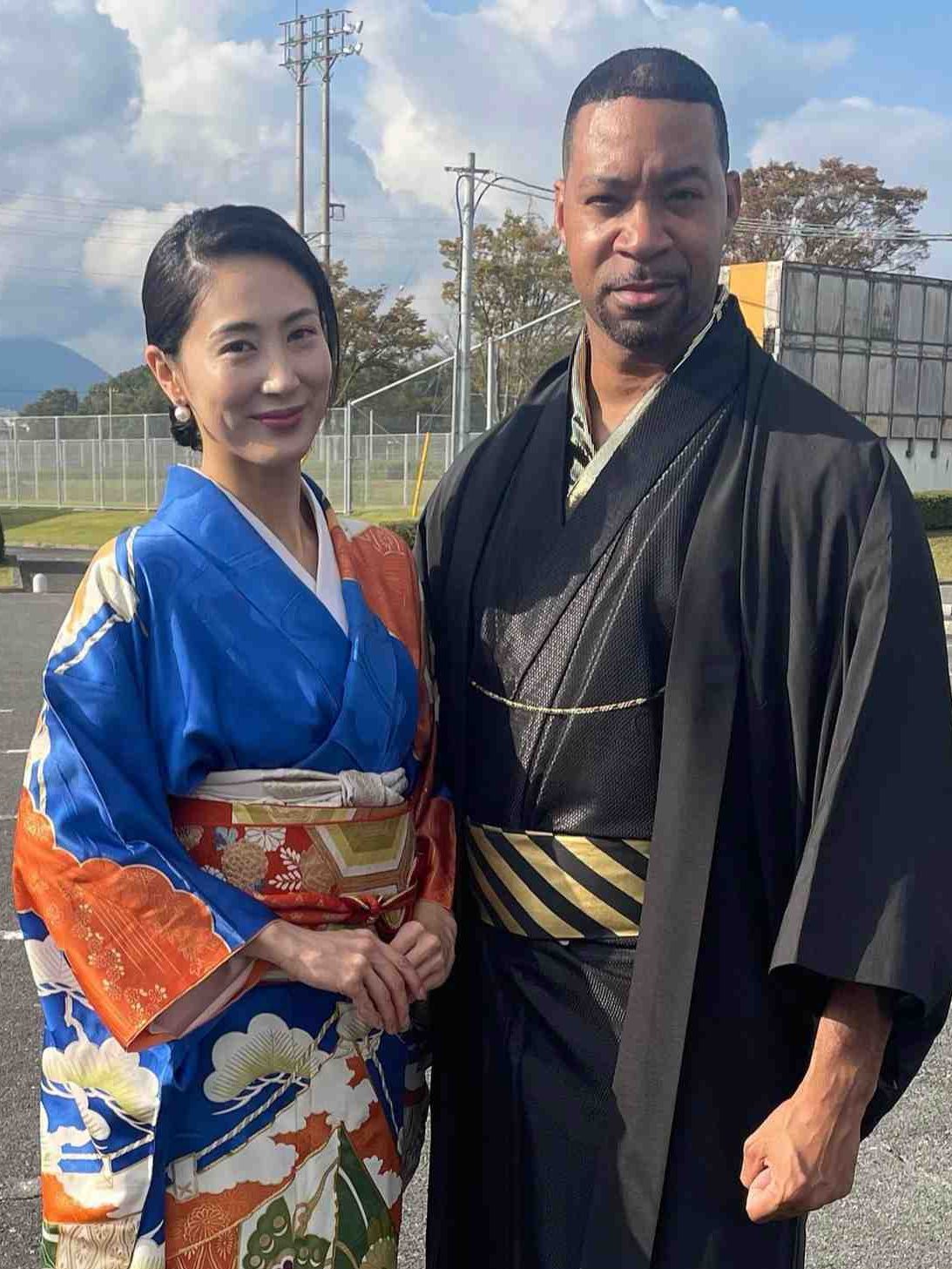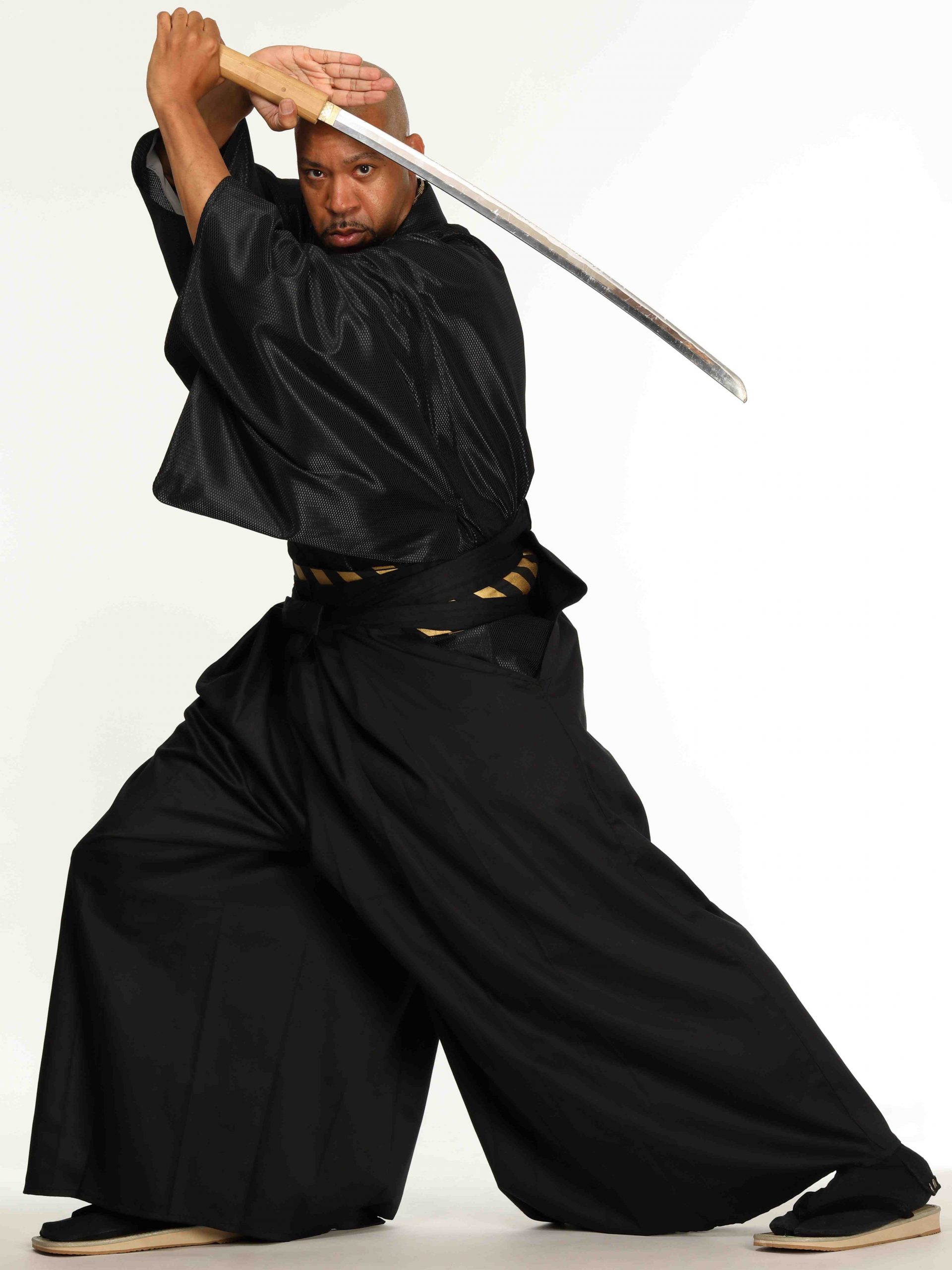 From Fortuitous Meeting to a Chance to Learn
This was the chance that Chuck had been waiting for. But it involved some logistical problems for the school, as almost all the students are female. It was impossible for him to join a group lesson, as the classes involved getting undressed and touching a woman's body.
Undaunted, Chuck took his lessons alone and practiced dressing a mannequin. After two years he graduated with a 4th-grade license, the title of shihan, and an international certification of kimono officially recognized by the Japanese government.
Chuck sees kimono as a window into Japanese culture. And more than that, also as embodying the precision and attention to detail that he so admires in Japanese craftsmanship. Whether it is in martial arts, film, or his passion for cars, he appreciates the attention to detail and artistic expression.
This led him to see kimono as a wearable art form. "In Japanese, kimono masters say oku ga fukai, meaning something is very deep. That is what I love about it."
"No matter how much you learn, there is always more to know," he says. "You taught me that when I first started."
He went on to say, "I think the essence of the art is knowing how to bend the rules to create something new, without breaking them. But before you can do that well, you have to take the time to know the rules."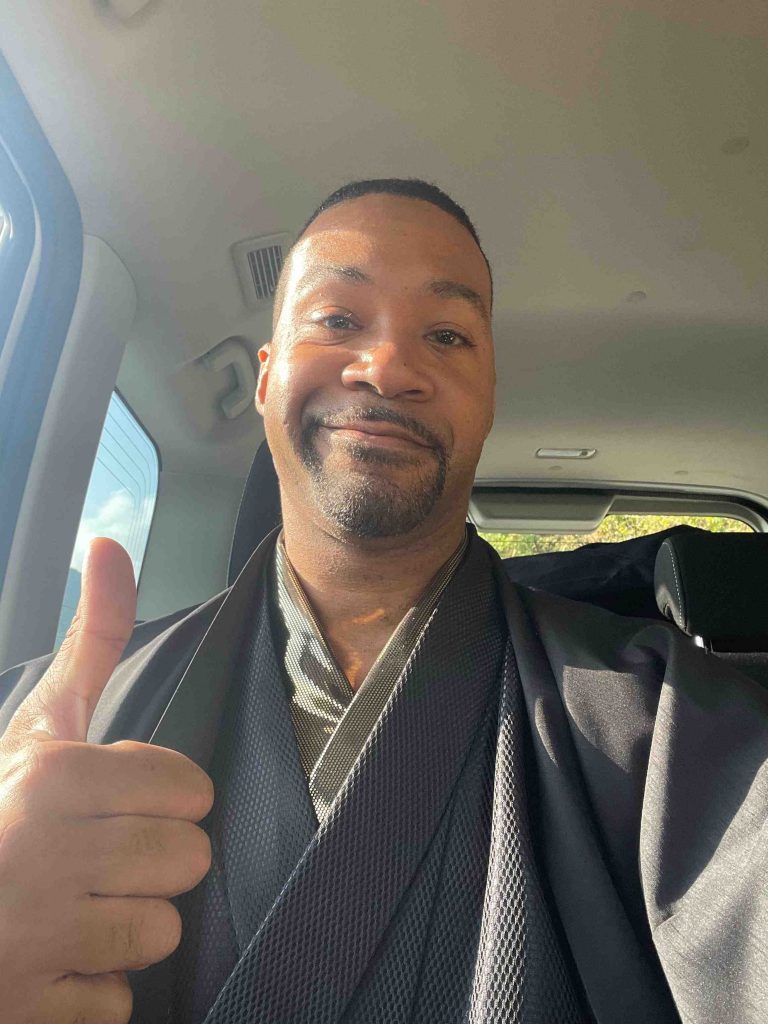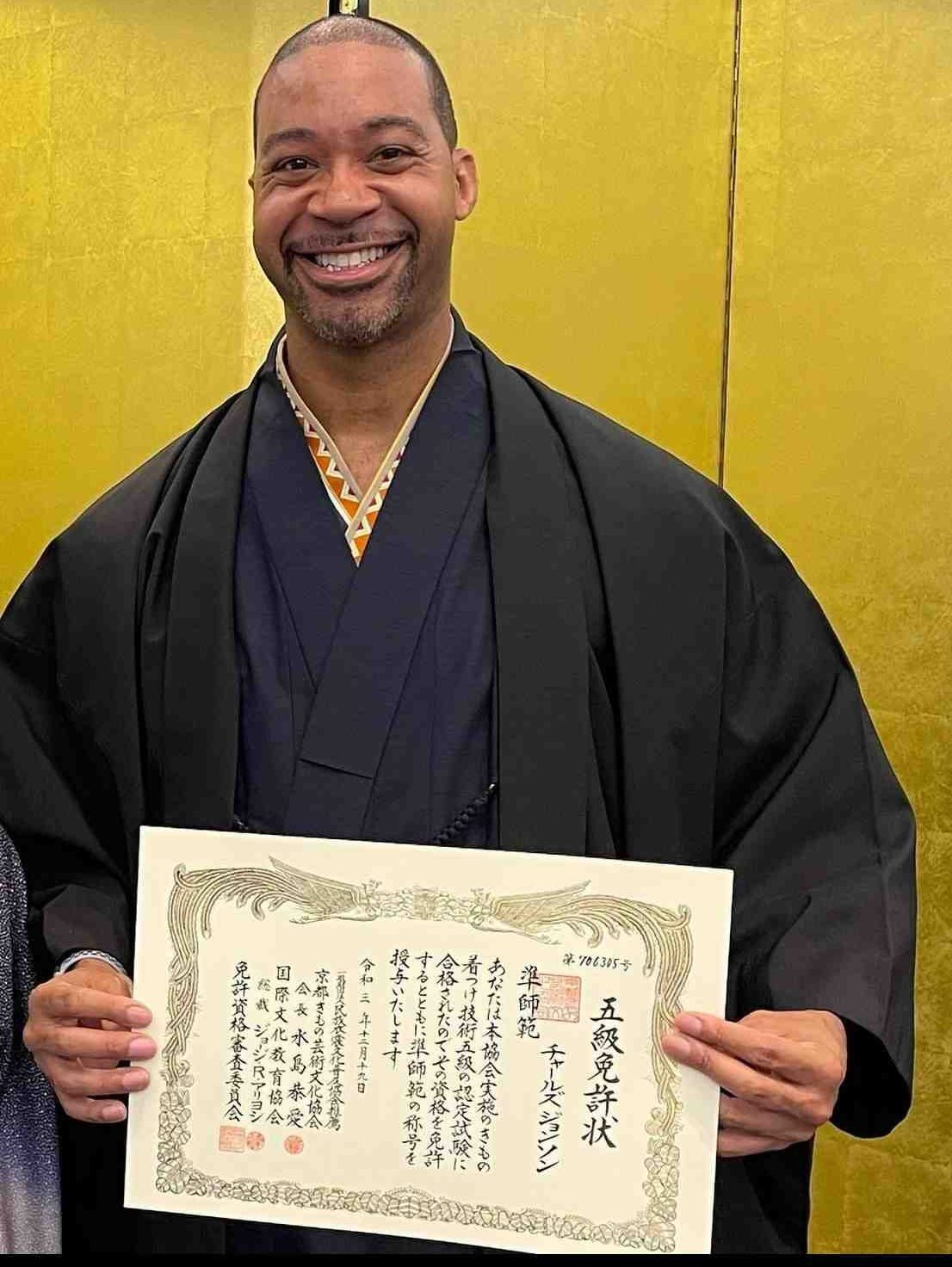 Kimono as Costume
He sees kimono dressing as a great addition to his filmmaker's toolbox. Validifying this view, his latest short film "Almost There" won three awards for the costumes.
Chuck is now busy fundraising for his first feature-length film. He describes it as a social impact action film with a difference. He wants to bring awareness to the problems of human trafficking by using his film as a vehicle. Titled "Eastbound Traffic," he is hoping to start shooting in Tokyo in the summer of 2023.
If this film is successful, he would like to revisit his original samurai short, "Fists of Absinthe" and make it a full-length feature film.
With a martial-arts mentality, Chuck seeks a balanced approach to his filmmaking. He practices and pursues skills in everything from the more difficult elements like fight choreography and action design, to the softer features such as costume design and makeup.
He is always on the move. When he is not studying or training, acting in films, or doing motion-capture for video games, Chuck teaches taekwondo classes for adults and children in Tokyo. He also runs an action actors' training program. In spite of his busy schedule, he can occasionally be seen strolling in Tokyo in a kimono, when he gets the chance.
Learn more about Chuck Johnson and his activities on his website and YouTube channel. His company, Quiet Flame Productions, can be found on the web and on YouTube and Instagram.
RELATED:
Author: Sheila Cliffe
Find other columns on kimono by author Sheila Cliffe here on JAPAN Forward.