Where to stay in Kobe? The New PEANUTS HOTEL!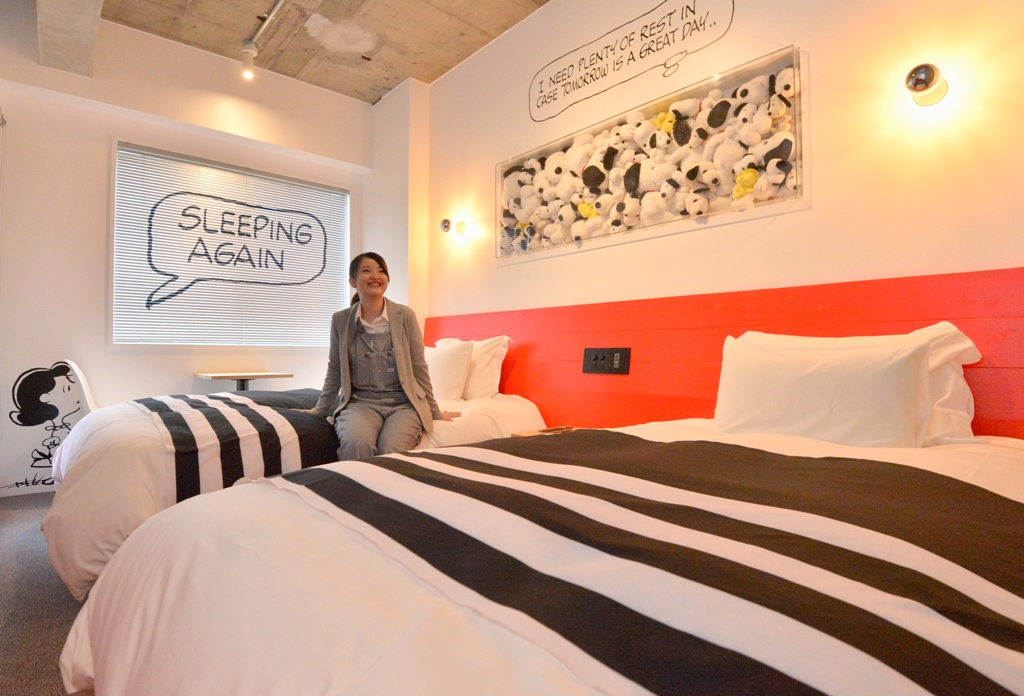 Just when you thought you had seen it all! On July 4, Potomac - which operates hospitality establishments in Kobe City's Chuo ward - introduced the press to the first PEANUTS HOTEL.
As the name suggests, the six-story high establishment was inspired by the world-famous character, Snoopy.
The comic was born in 1950 from the imagination of Charles M. Schulz. It focuses on concepts such as love and friendship, and is read by children and adults of all ages alike.
Using the graphics and concepts from the Peanuts comic strip, the hotel is set to open its doors to the public on August 1.
Floors four to six have 18 rooms in total (twin or double), seven rooms on the fourth and fifth floor, and four on the sixth floor. Each floor has a different theme: "IMAGINE", "HAPPY" and "LOVE". Each room is different, but all of them have memorabilia from the characters in the comic. Of course, Snoopy - in all shapes and sizes, from stuffed toys to bed covers and toiletries - occupies center stage.
The unusual hotel's clientele is predicted to be dominated by women in their 20s and 30s. Regardless of gender, though, anyone can enjoy an overnight stay with breakfast at the establishment for ¥30,000-50,000 JPY per night (approximately $260-443 USD, excluding tax).
The first floor has a café and merchandise store, open to anyone. The third floor has a restaurant which can also be accessed by guests not staying at the hotel. However, the website does recommend booking in advance as the restaurant is expected to be very popular.
Accommodations can be booked through the hotel's homepage from July 20.